apr 15, 2015
snøhetta + SANAA tie for first place in budapest museum competition

snøhetta + SANAA tie for first place in budapest museum competition
image © SANAA
all images courtesy of liget budapest
it has been announced that snøhetta and SANAA have tied in first place the liget budapest project, an international design competition to design of the museum building of the new national gallery and ludwig museum in hungary. the final design will be chosen from these two projects during consultative meetings with the architects, based on professional and financial considerations.
'the aim of the restricted competition, in which star architects were also invited to participate, was to provide a home for the budapest new national gallery–ludwig museum in a modern, contemporary building of outstanding architectural value that meets 21st-century requirements and is worthy both for the city park and for one of the most important public collections of hungary,' said lászló baán, the ministerial commissioner of the liget budapest project.

image © SANAA
the project is currently the largest on-going museum initiative in the world. the development and renovations will entirely renew the city park area of budapest, hungary, adding an additional five museum locations dedicated to the arts. the 'new national gallery' will be the primary cultural complex at the site. comprised of both european and hungarian arts and objects, the venue will be a leading location for the development of hungary's national identity, tourist economy, as well as a place to learn and appreciate world art. renovations and developments started at the site last year, and facilities are scheduled to open by 2018.

image © SANAA

image © snøhetta

image © snøhetta

image © snøhetta
oct 03, 2017
oct 03, 2017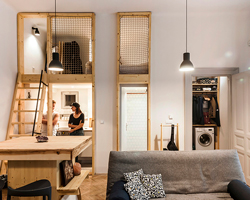 aug 20, 2017
aug 20, 2017
aug 15, 2017
aug 15, 2017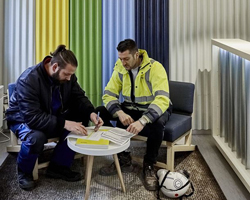 jul 13, 2017
jul 13, 2017
jul 08, 2017
jul 08, 2017
jun 18, 2017
jun 18, 2017
SANAA
(67 articles)
aug 22, 2017
aug 22, 2017
jun 14, 2017
jun 14, 2017
jan 08, 2017
jan 08, 2017
oct 30, 2017
oct 30, 2017
oct 23, 2017
oct 23, 2017
oct 12, 2017
oct 12, 2017