seemingly floating among the forest canopy of pine trees in northern sweden, snøhetta has completed 'the 7th room', their addition to the treehotel experience. the contemporary tree cabin hovers at 10 meters above the snow-laden forest floor and constructed with the aim to bridge the gap between people and nature. this 55 meter space hosts two bedrooms, a social lounge area, bathroom, and an outdoor terrace installed with a netted base.

all images © johan jansson
snøhetta's design is based on a traditional nordic cabin; the structure is  supported by twelve columns and the wooden façade clad with charred boards of pine. internally, the surfaces have been completed in light finishes, such as ash wood, while birch plywood is used for the walls – creating an overall cozy nordic atmosphere- that contrasts to the dark exterior. the space is laid out on two levels with only 30 cm difference in height. the lounge area is located on the lower floor, while the bedrooms are on the upper, where guests can sleep in the sunken beds.

twelve columns carry the cabin, reducing the load borne by the trees and its impact on the surrounding forest
the cabin accommodates up to five people and after traveling to the isolated location, guests enter via a staircase from the ground, taking them up into the cabin, while a small lift is available for transporting luggage. floor-to-ceiling glass façades open up to uninterrupted views of the distant lule river and lapland treetops. the north-facing window gives guests an opportunity to catch glimpses of the aurora borealis, hence the name  the 'northern light lounge'.

a staircase brings guests ten meters above the forest floor directly into the cabin
a large glass door leads from the lounge area out on the netted terrace; the double-layered net spans between the two bedrooms with a pine tree growing through the middle. this outdoor net area is an extension of the the lounge, offering a playful opportunity to be fully immersed with the pristine natural surroundings. in an age where unique and fully immersive experiences is the ultimate luxury, the 7th room will no doubt be a popular destination.

built as a traditional nordic cabin, the wooden façade is clad with charred pine boards

a pine tree emerges from the netted terrace

a terrace installed with a suspended net based brings guests closer to nature

guests sleeping inside can also look up at the night sky, with expansive, operable skylights in both bedrooms

sunken beds and different heights in floor levels give the interior a more playful character

large windows open out to the surrounding landscape

the boundaries between indoors and outdoors are blurred, making the cabin part of the forest

the wooden characteristics and unique location, the 7th room is a celebration of the nordic cabin and the pine
tree forest.
Save
Save
Save
Save
Save
Save
Save
Save
Save
Save
Save
Save
aug 07, 2017
aug 07, 2017
jun 30, 2017
jun 30, 2017
may 09, 2017
may 09, 2017
aug 03, 2017
aug 03, 2017
aug 02, 2017
aug 02, 2017
aug 02, 2017
aug 02, 2017
mirrors
(102 articles)
aug 15, 2017
aug 15, 2017
aug 01, 2017
aug 01, 2017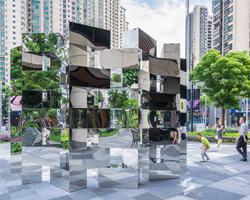 jul 24, 2017
jul 24, 2017
jul 13, 2017
jul 13, 2017
jul 10, 2017
jul 10, 2017
jun 01, 2017
jun 01, 2017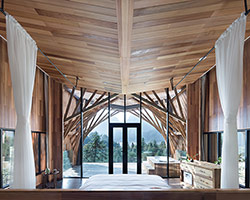 may 01, 2017
may 01, 2017
mar 22, 2017
mar 22, 2017
oct 16, 2016
oct 16, 2016