innovation in design is often the result of the limitations of a project's site. under restrictions in budget, logistics, or available resources, design studios partner with local communities, using architecture as a tool to improve the everyday lives of people and the environment. designers develop adaptable, low-tech construction methods for projects such as schools, temples, housing, or community centers. these developments often promote social inclusion and offer a secure environment for children.
this latest edition of designboom readers radar explores architectural projects with a social impact — conceived by collaborations between designers and rural communities.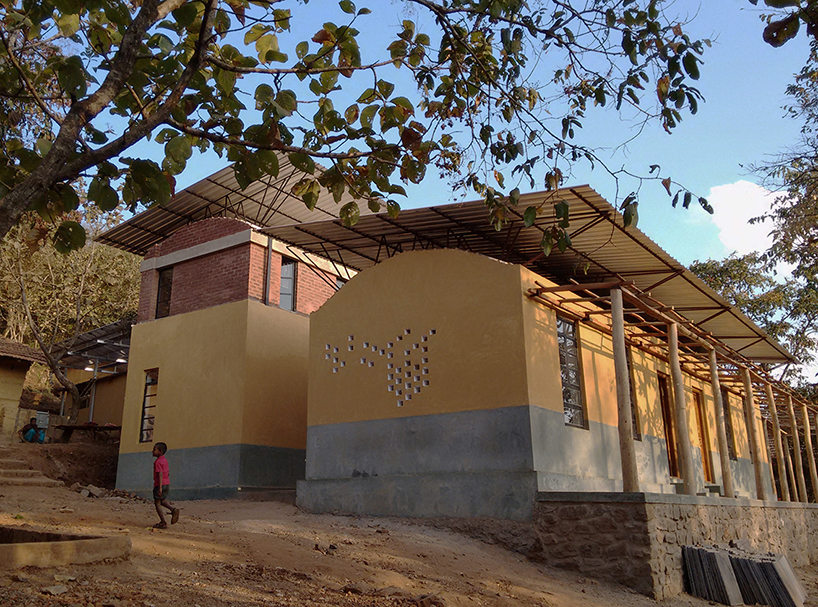 image courtesy of kumar la noce
set within a secluded stretch of land in dharwad, india, the kalkeri sangeet vidyalaya learning complex by architecture studio kumar la noce is a free school with a strong emphasis on the performing arts. the project offers a library, art studio and labs for a music school that becomes the first 'formal' built structure on the campus. all throughout, the design intent was to create a layered and adaptable set of spaces for children — within the constraints of a tight budget, logistics and available resources.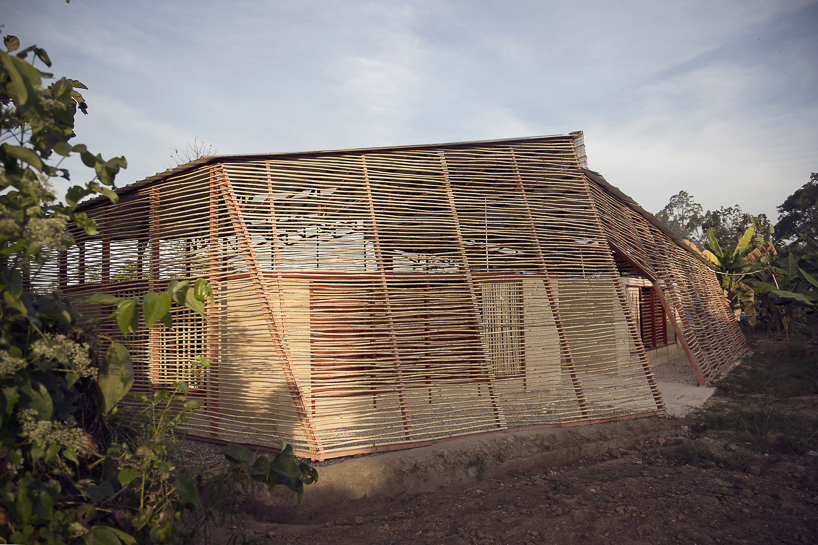 all photos courtesy of estudio cavernas and orbe architecture
estudio cavernas and orbe architecture have constructed a new educational building for thailand's min tu won school, a community-led organization that provides education for a local community of burmese and karen refugees and migrants. the architecture and construction non-profit organization based in the thai-burma border designed the new structure according to its philosophy of using low-tech constructive systems that can be built by all workers and adapted to available materials and skills.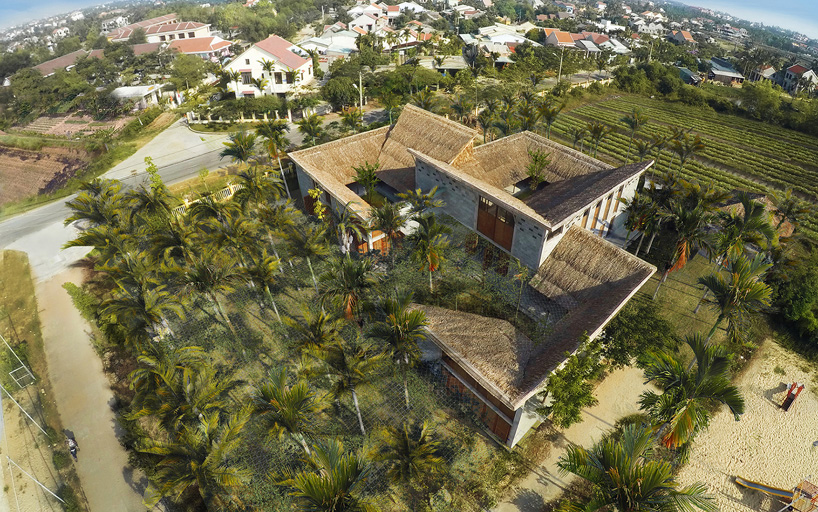 all images courtesy of hoang thuc hao, vu xuan son
although hoi an city, vietnam draws coutless tourists, lack of transport and connection has left the area overwhelming poor with a low standard of life. the city was in critical need of a physical platform to act as a community hub. with a good system to provide linkage between different social, scientific, and economic groups, creating tourist opportunities with sustainable development initiatives would be considerably easier. the 'cam thanh community center' by 1+1>2 was design to fulfill that purpose. located in the commune's core, the plan includes three buildings that flow continuously within their surroundings.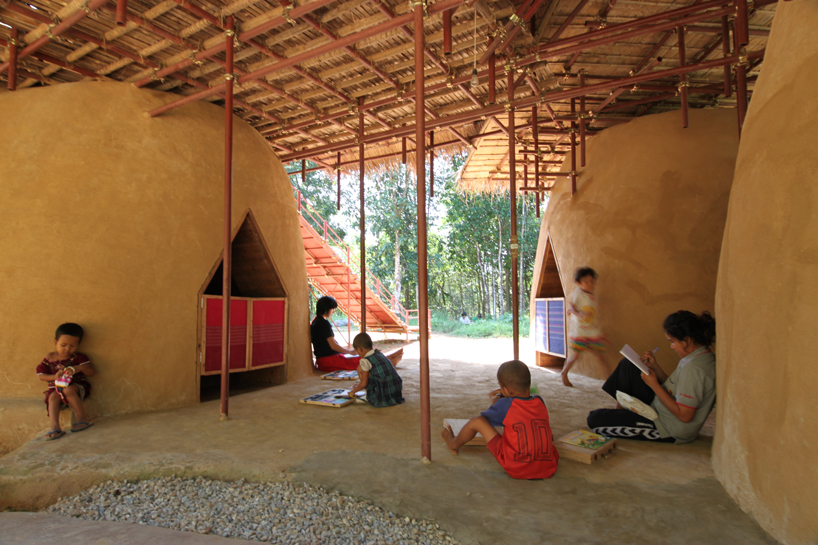 all images courtesy of kikuma watanabe
the 'rainbow ark soaring in the sky' school by japanese architect kikuma watanabe of D environmental design system laboratory aims to help alleviate poverty in sangkhlaburi village, thailand. located near the border of myanmar, there are a lot of immigrants and orphans in the area, with people unable to raise their children themselves. with the hopes of providing a better future, teachers asked the children to envision the school of their dreams. one child drew a flying ship, which was ultimately selected and translated into the design. the image was adapted into two main architectural components: the round, 'earth bag' volumes on the ground floor and the other, a light steel structure finished with bamboo and a grass roof.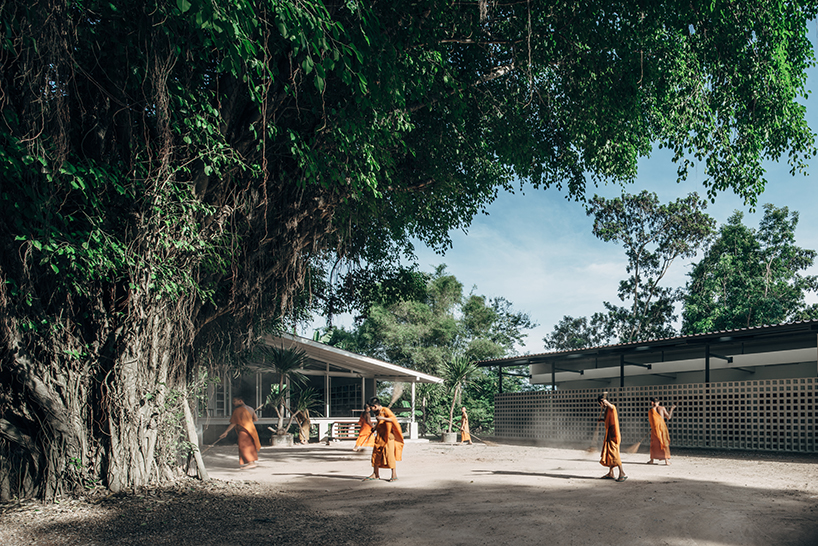 all images by chaovarith poonphol photography
buddhanimit temple, located in a rural community in udon thani, thailand, is a temple school that provides free education for families who are unable to afford public education. due to the increasing number of students enrolled as novice monks, an extension dormitory building is required — the architects skarn chaiyawat, rina shindo, and witee wisuthumporn have renovated an existing abandoned building while keeping a part of the 154.000 euro budget for a new library.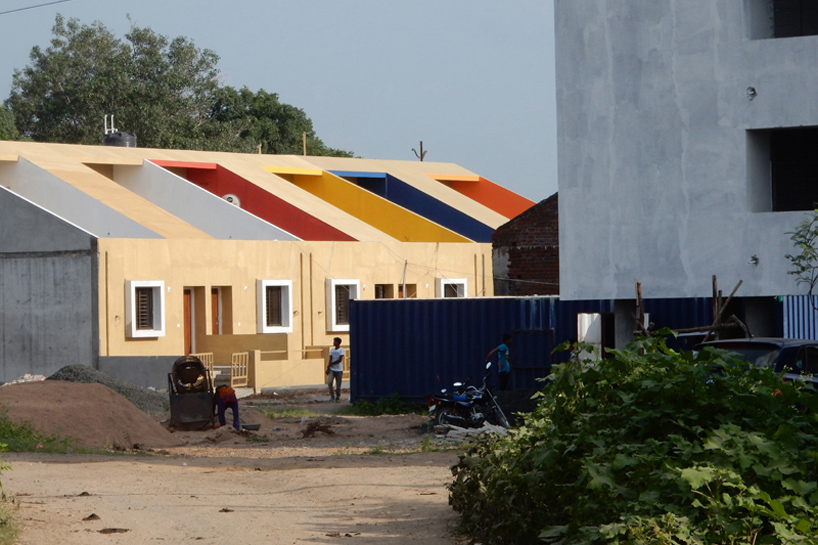 image courtesy of SPACE architects
in gujarat, india, SPACE architects has realized a residency complex that uses bright block colors to stand out from the crowd. the development, which includes a stilted apartment block as well as a row of two bedrooms houses, is defined by the vibrant licks of color that differentiate one house from the next. entitled 'the stanwood residency', the development is intended to stand in contrast to the more decorative, traditional architecture of the area.

all images courtesy of building trust
the moving school project organized by UK-based NGO 'building trust', provides a modular, flat-pack design for migrant and refugee communities living on the border of burma and thailand. the portable buildings provide security for those living in host countries, where often they don't have the right to own land, making infrastructural investments difficult. the initiative has transformed the learning environments of more than 1000 children to date, from schools constructed with just a tarpaulin sheet over a mud floor, to safe, clean, well ventilated classrooms. minimizing the detrimental effects of flooding and maximizing natural light and passive ventilation, the shelters are based on a modular system that allows them to be constructed in way that responds to its unique site conditions.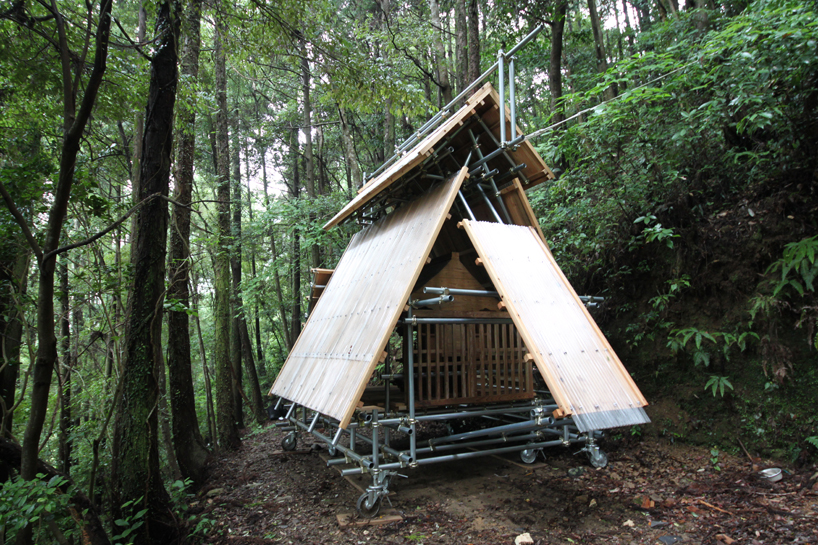 image courtesy of kikuma watanabe
japanese architect kikuma watanabe creates a self-built, portable shrine in a depopulated village in the mountainous region of kochi in japan. in 2015, the pre-existing shrine called kanamine-jinjathe was demolished by a heavy typhoon that that hit the village. the kanamine shinto shrine had two architectural components: one is the front shrine dedicated to worshipers while the other was the rear shrine, where main shrine was set.
oct 16, 2019
oct 16, 2019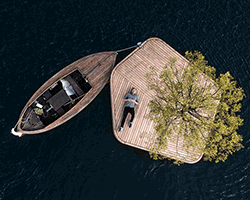 sep 15, 2019
sep 15, 2019
jul 18, 2019
jul 18, 2019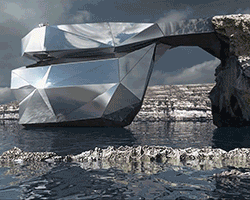 feb 08, 2019
feb 08, 2019
jan 23, 2019
jan 23, 2019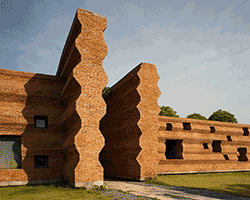 sep 03, 2018
sep 03, 2018
a diverse digital database that acts as a valuable guide in gaining insight and information about a product directly from the manufacturer, and serves as a rich reference point in developing a project or scheme.