may 30, 2016
solano benítez wins golden lion for best participant at the venice architecture biennale
solano benítez wins golden lion for best participant at the venice architecture biennale
image © designboom
the central pavilion at the venice architecture biennale giardini welcomes visitors with a huge masonry arch erected by paraguayan architect solano benítez. awarded the golden lion for best participant, the installation centers its attention on 'working with two of the most easily available materials—bricks and unqualified labor— as a way to transform scarcity into abundance.' the architect together with his studio, gabinete de arquitectura, created an arched structure from a material that is present everywhere and turning it into something aesthetically pleasing that can be built even by the unqualified.
after giving the award, the jury stated that the project stood out for 'harnessing simple materials, structural ingenuity and unskilled labour to bring architecture to underserved communities.'

the installation focuses on working with the two most easily available materials: bricks and unqualified labor
image © designboom
gracefully illuminated and casting shadows on the floor, the sumptuous arch sits on a wooden structure that allows the visitors to go around it. made from different bent sections, mortar is used to secure the bricks together, resulting in 'x' patterns that flow along the structure. the installation exhibits not only common materials together but a simpleness that contrasts with its imposing nature.

the aim is to show how scarcity can be transformed into abundance
image © designboom
for more images, follow designboom on our dedicated instagram account @venice.architecture.biennale

the arched structure is erected from different bent sections
image © designboom

the masonry arch stands at the entrance of the giardini's central pavilion
image © designboom

the dramatically illuminated arch casts shadows both on the floor and walls
image © designboom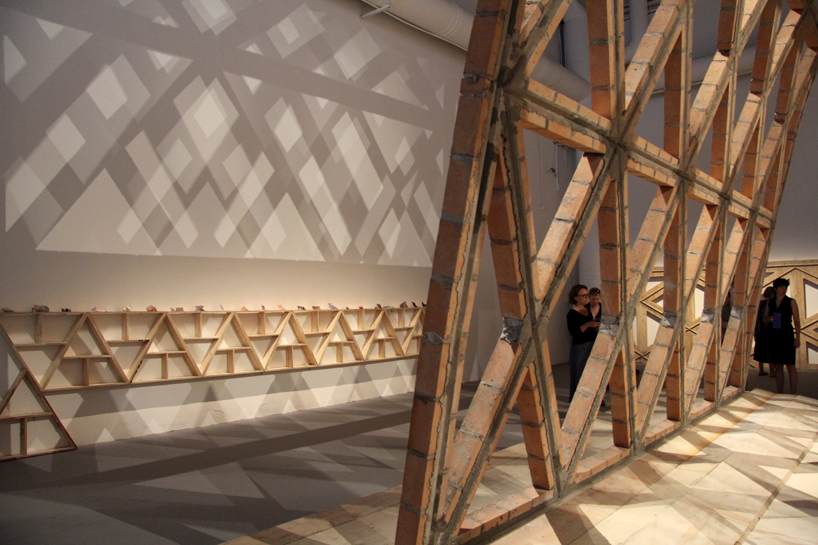 on the walls, visitors can appreciate the construction process
image © designboom

the arch sits on a wooden structure
image © designboom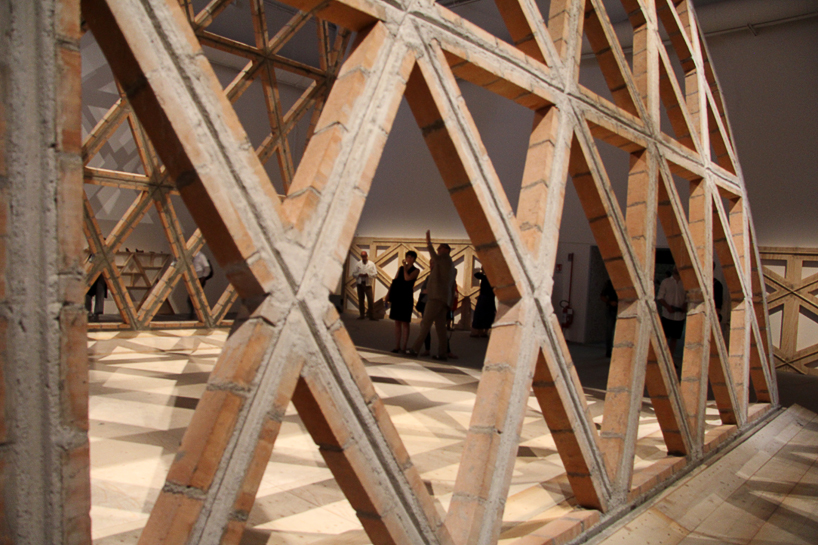 mortar is used to secure the bricks together
image © designboom

section of the arch
image © designboom

'x' patterns flow along 
image © designboom

general installation view
image © designboom
Save
jul 25, 2016
jul 25, 2016
feb 06, 2016
feb 06, 2016
jun 11, 2017
jun 11, 2017
oct 17, 2016
oct 17, 2016
aug 22, 2016
aug 22, 2016