oct 04, 2012
solar decathlon winner 2012: canopea house by rhône alpes team
'canopea' by team rhone-alpes for thre 2012 solar decathlon in madrid image © nicole jewell: madrimage
the french team rhone-alpes has submitted the winning design for the 2012 solar decathlon held in madrid. 'canopea' tackles ever present concepts in contemporary architecture: how to maintain the feeling of independence in an increasingly dense environment, and how to maintain a connection to nature when living in an urban context. from this the nanotower concept was born, where one storey of canopea would be a single family housing, with 360-degree horizontal views, which could be stacked to accommodate as many units as necessary or as desired. the buildings would be topped off with an outdoor glass greenhouse shared by all the residents.
canopea would act as a component of a larger-scale smart grid, which would be computer-regulated to control and orchestrate the flow and distribution of resources, heating, water, and electricity throughout the urban web. the city would become pedestrian, with public transportation connecting people within the city limits and travel times and information would be constantly available through the use of portable tablets. the portable computing machines would display information to cultural events, as well as give you the option of reserving the washing machine, kitchen or gym in the rooftop garden, and can even be used to open or close sun-screens. the greenhouse acts just as the rainforest canopy, exposing 80% of the foliage, collecting 95% of the solar energy and 30% of rain water.
promotional video video © team rhone-alpes
entrance to living space image © nicole jewell
the dwelling itself is composed of three load-bearing boxes, each assigned to one role: either a technical core, a bedroom and an evolutive space that could be used as the bridge connection to adjacent towers.
two-storey structure, living on the bottom, solar greenhouse on the top image © nicole jewell
modular construction is easily assembled on site image © nicole jewell
interior living space image © nicole jewell
image © nicole jewell
master plan concept in an urban setting image © team rhone-alpes
floor plan / level 0 image © team rhone-alpes
floor plan / level 1 image © team rhone-alpes
roof plan image © team rhone-alpes
smart grid electric and thermal diagrams image © nicole jewell
smart grid infrastructure image © nicole jewell
exploded axonometric image © nicole jewell
oct 06, 2012
oct 06, 2012
sep 25, 2012
sep 25, 2012
sep 21, 2012
sep 21, 2012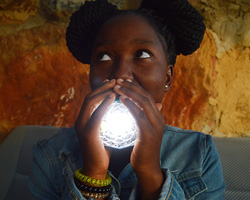 sep 01, 2017
sep 01, 2017
aug 26, 2017
aug 26, 2017
aug 24, 2017
aug 24, 2017