may 25, 2016
sP+a forms sculptural timber arcade for restaurant in mumbai
sP+a forms sculptural timber arcade for restaurant in mumbai
all images © kunal bhatia
sameep padora and associates (sP+a) have shared their recent 'CRAFT' project – a restaurant based inside the phoenix market city mall in mumbai. with majority of the retail and commercial spaces characterized by typical glass façades, the architects decided to subvert this cliché and develop a dynamic wood arcade that simultaneously serves as the façade and the seating booths inside.
the sculptural feature was assembled by the motion of stacking and rotating of the horizontal wooden members around a pivot point. the result sees a organic and fluid 'fanning' effect that punctuates the glass frontage but acts as a focal point inside the restaurant. furthermore, the warmth of the timber and the intimate scale of the booths is offset by the service bar, kitchen and ultimately into the alfresco dining space.
read our interview with architect sameep padora of sP+a architects here.

designed as a wooden arcade, the wooden member are pivoted and rotated to form the façade and booths

the arcade serves as a focal and decorative point of the restaurant

the timber feature curves to instill a sense of privacy for the seating booths

the project is located inside pheonix market city

the sculptural timber façade twists to continue as a functioning feature inside

exterior of the CRAFT restaurant
diagram of the pivoting movement of the timber members
jul 09, 2017
jul 09, 2017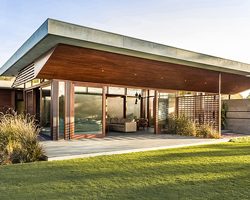 jun 22, 2017
jun 22, 2017
jun 19, 2017
jun 19, 2017
jul 20, 2017
jul 20, 2017
jul 13, 2017
jul 13, 2017
jun 25, 2017
jun 25, 2017
jun 29, 2016
jun 29, 2016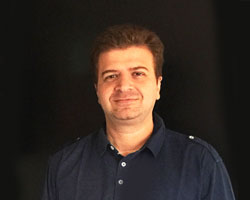 mar 23, 2016
mar 23, 2016
mar 18, 2012
mar 18, 2012