it has been announced that the netherlands' first vertical forest will be constructed in the city of utrecht. italian architect stefano boeri recently won a competition to complete the project as part of a larger urban plan for the city's jaarbeursboulevard district. as part of the masterplan, two high rise buildings will sit as neighbors: one by boeri and the other by dutch studio MVSA.

all images © stefano boeri architetti
recognized for his buildings which bring living and nature together, stefano boeri's 90 meter tower attempts to create an innovative experience in utrecht's city center. named 'the hawthorn tower', its façade will host around 10,000 plants of different species (360 trees, 9,640 of shrubs and flowers), equal to one hectare of forestry. once completed — estimated by 2022 — the tower will be able to absorb more than 5.4 tons of carbon dioxide.

named 'the hawthorn tower', the façade will host around 10,000 plants 
on its ground floor, the tower will host the vertical forest hub, a research center based on urban forestation worldwide. the open space allows visitors to learn about the technical and botanic solutions chosen for the tower and to follow the progress of other vertical forests under construction in the world.

its height and set back follows and enhances the dimensions of the plot
located in the heart of europe, the utrecht vertical forest follows the other urban forestation projects designed by boeri. among them are: tower of cedars in lausanne, vertical forest in nanjing and other green buildings planned for paris, tirana, and shanghai.

the building will host over 30 different vegetal species

the project is presented by the consortium of g&s vastgoed and kondor wessels (volkerwessels) projecten

construction will begin within 2019 to be finished by 2022
Save
Save
nov 02, 2017
nov 02, 2017
oct 18, 2017
oct 18, 2017
oct 11, 2017
oct 11, 2017
sep 19, 2017
sep 19, 2017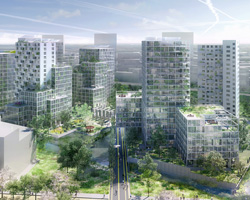 sep 12, 2017
sep 12, 2017
sep 05, 2017
sep 05, 2017
oct 25, 2017
oct 25, 2017
jun 26, 2017
jun 26, 2017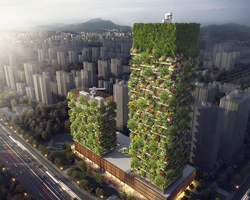 feb 06, 2017
feb 06, 2017
jan 04, 2017
jan 04, 2017
apr 17, 2016
apr 17, 2016
nov 10, 2015
nov 10, 2015