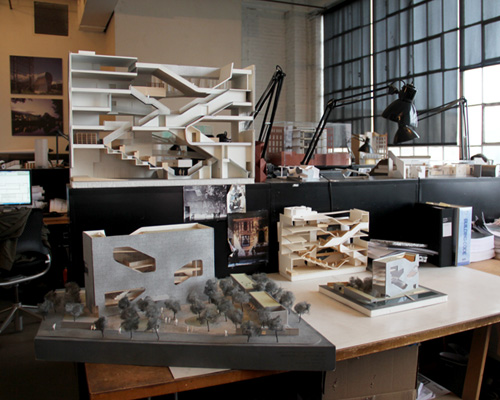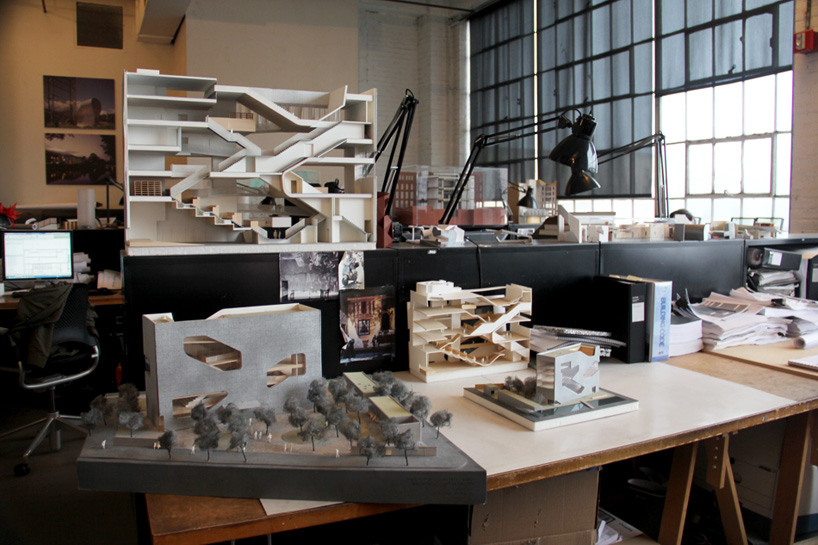 dec 08, 2013
steven holl architects studio visit
steven holl architects studio visit
image © designboom
designboom visited the new york studio of steven holl architects, where a 33-strong team of individuals feeds the creative process of the firm; the beijing-branch is run by a group of 11 individuals who are managing its many china-based projects. situated in an industrial lofted space in new york city's mid-town area, the office is openly organized to facilitate collaborative meetings and pin-up critique sessions:
'we have pin-ups. we pin-up the work and critique it together and it's a true critical process where people are encouraged to be very critical, and not take it personally, and that's how it gets better. if you challenge everyone, including steven and I, that's better. so, I like to say that, there's no hierarchy in the office at the level of ideas and critique. everyone's thinking and critique is very important. there's a hierarchy in terms of getting the work done, obviously to make it happen, but in terms of ideas, we encourage everyone to be involved in the process.' said chris mcvoy, senior partner at steven holl architects to designboom.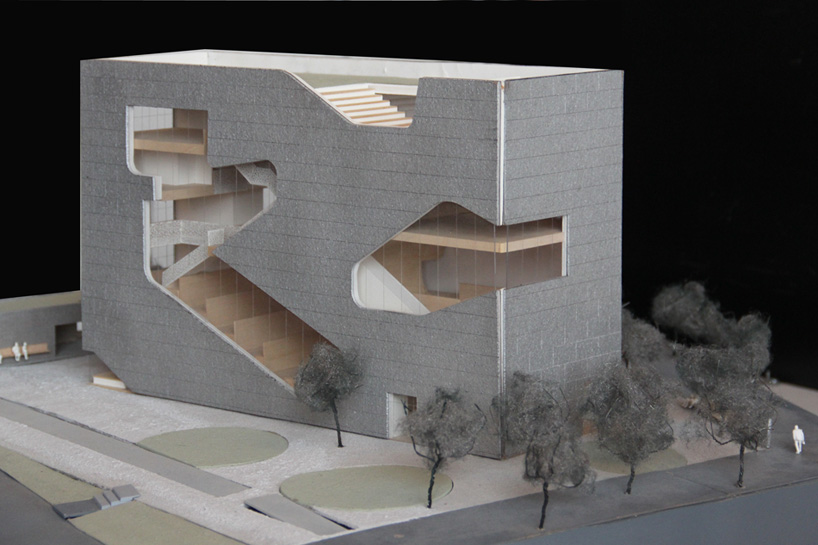 model of hunters point community library, queens, new york
image © designboom
underlying steven holl's practice is the notion of 'porous architecture' — the ability to sculpt space and light so that users of his architecture are able to obtain a deeper experience through the relationships he creates between these, and the materials he employs. his designs often exhibit carved façades, and organically shaped apertures that inform and guide the way that natural luminosity hits the interior programs of his works, as evidenced most recently in his winning proposals for the 'visual arts building' at the university of iowa and 'culture and art center of qingdao city' in china.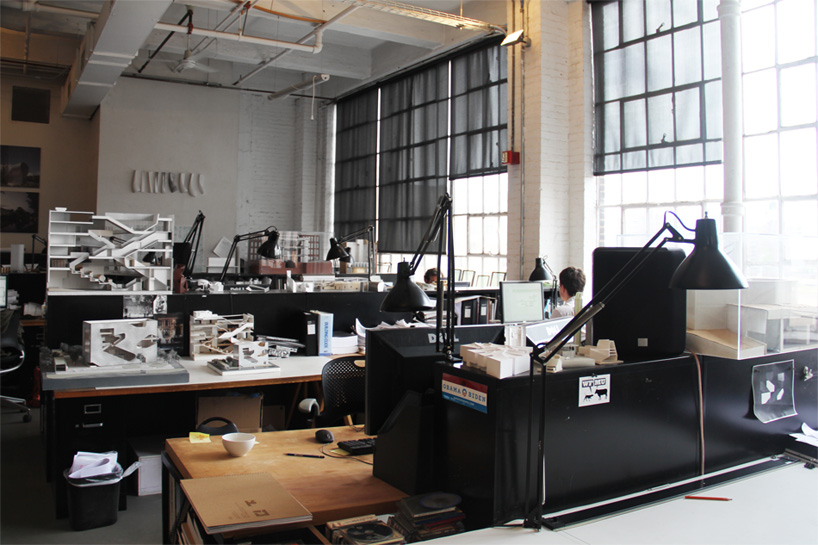 general view of the studio that features large windows that flood the interior with light
image © designboom
the firm is focused on emphasizing sustainable building approaches into its site developments, incorporating elements such as green roofs and double walls into their builds, while simultaneously contributing to the preservation and restoration of the specific landscape in which they are working.
often viewing each new project as a musical composition, steven holl architects consideration and manipulation of light can be compared to that of a notes of an instrumental piece, through which he communicates a resonance and dissonance through the constructed form and its natural environment.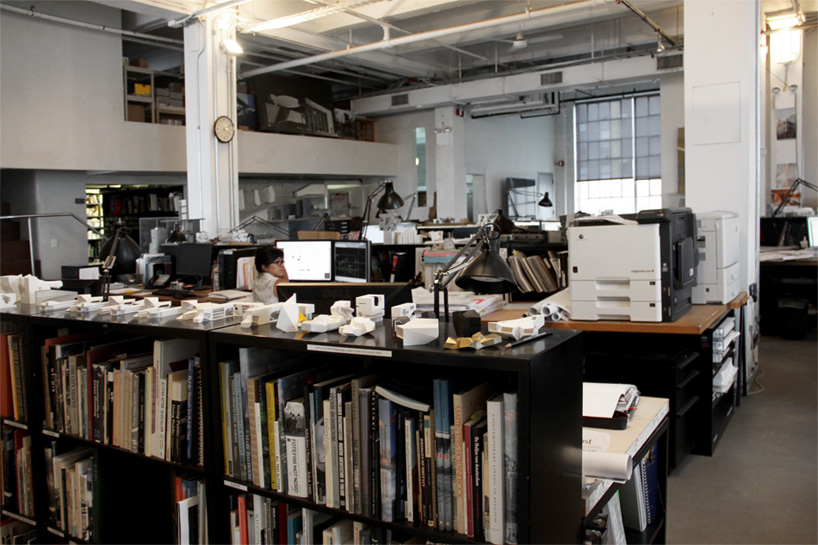 a library divides the space, acting as a platform in which to display numerous study models
image © designboom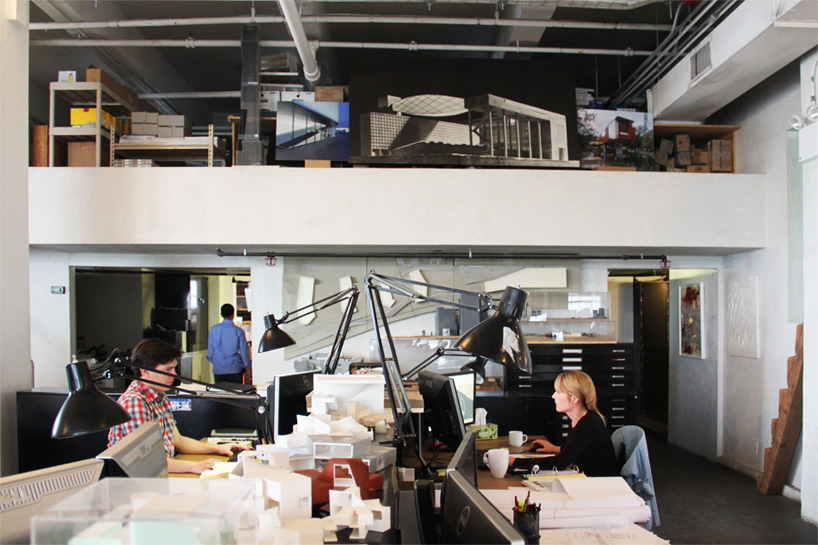 a lofted storage space simultaneously acts as an exhibition area
image © designboom

model of the glasgow school of art, seona read building
image © designboom
read more about this project on designboom when it was in its concept phase and during construction/topping out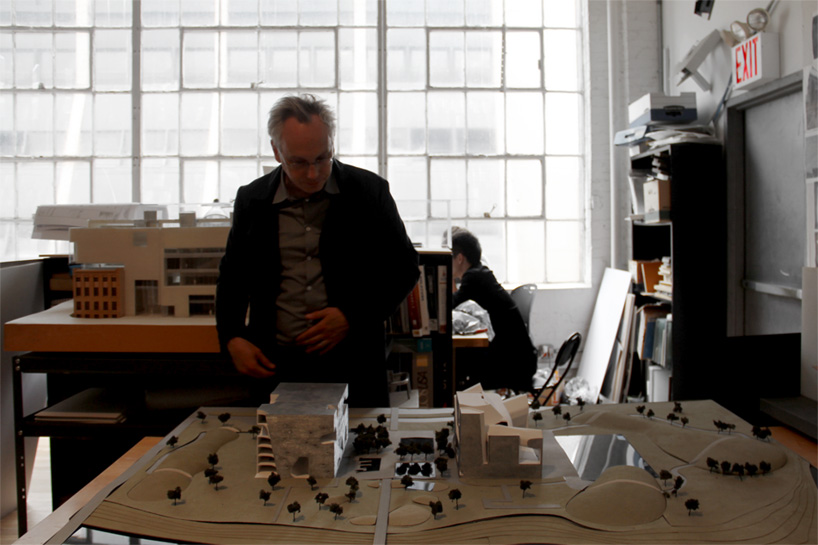 chris mcvoy with the model of tian jin ecocity ecology and planning museums
image © designboom
see more about this project on designboom here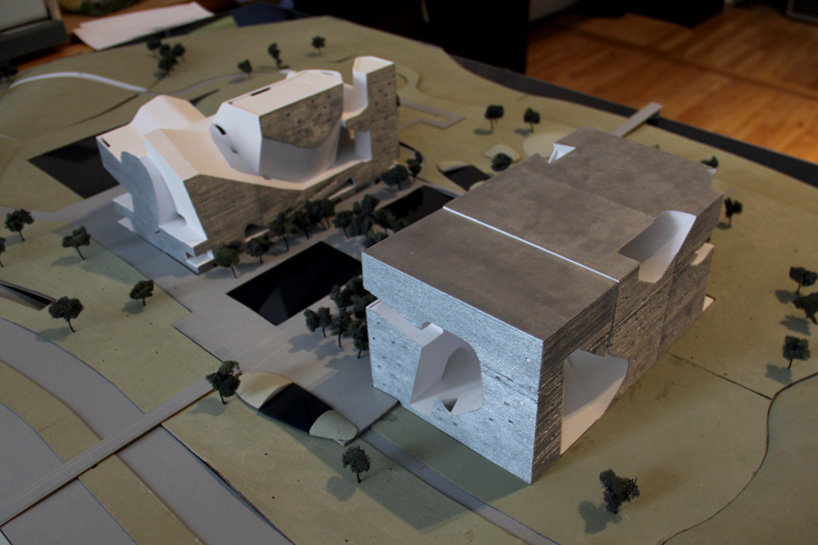 model of tian jin ecocity ecology and planning museums
image © designboom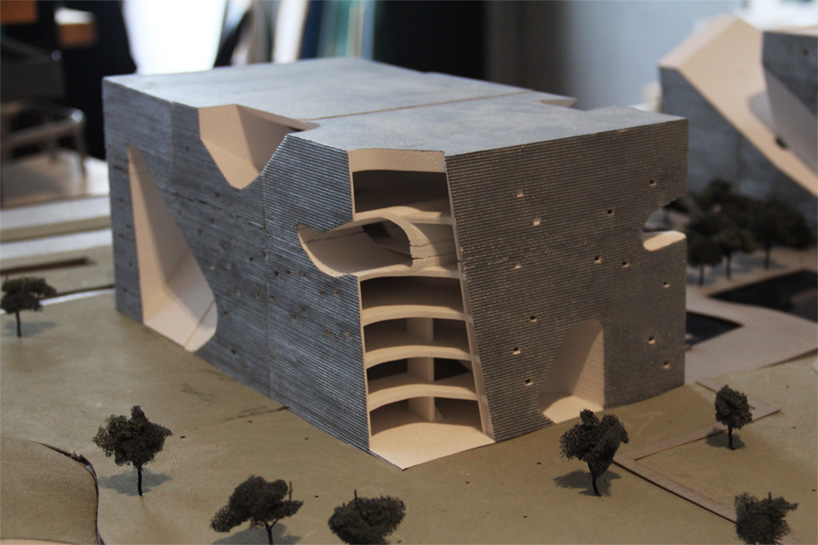 corner cut-out detail reveals interior circulation of the tian jin ecocity ecology and planning museums
image © designboom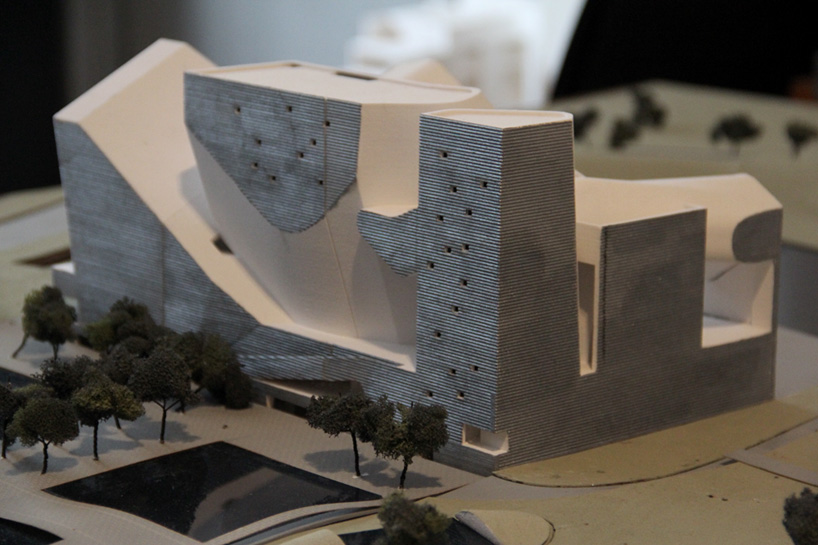 detail of one of the carved volumes
image © designboom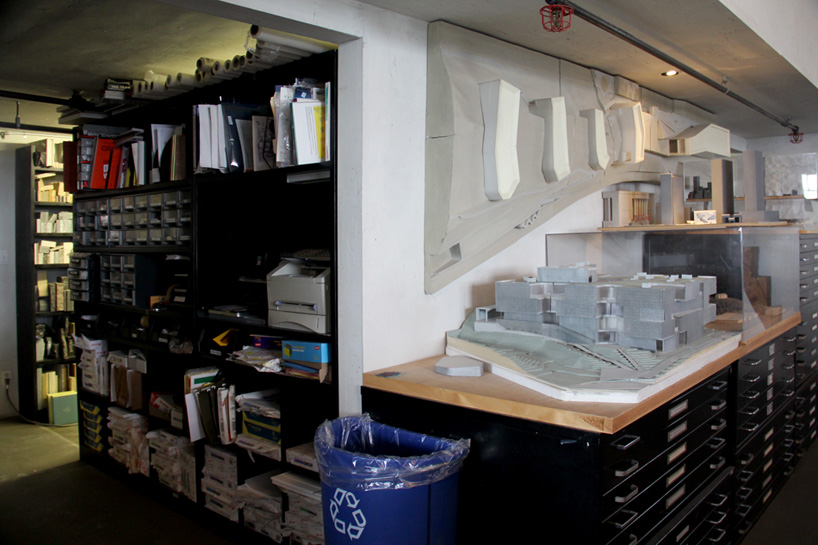 archive area
image © designboom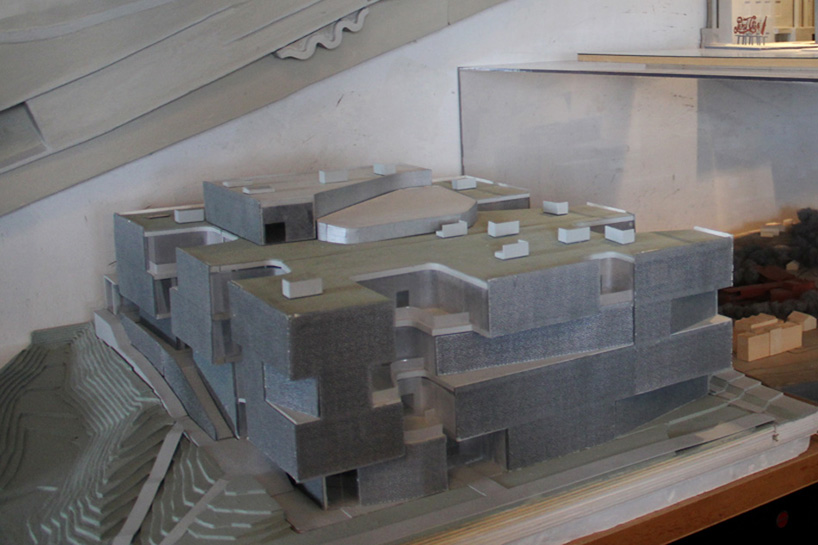 model of the 'visual arts building', university of iowa
image © designboom
read more about this project on designboom here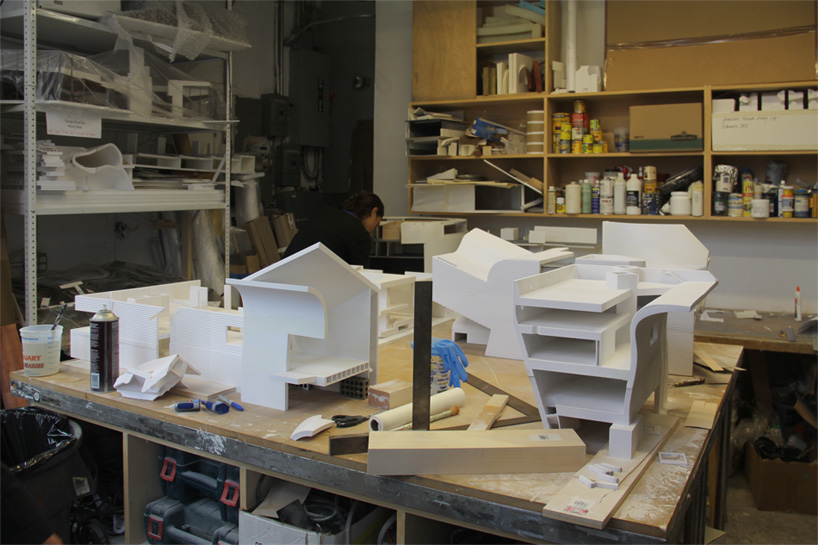 model making workshop
image © designboom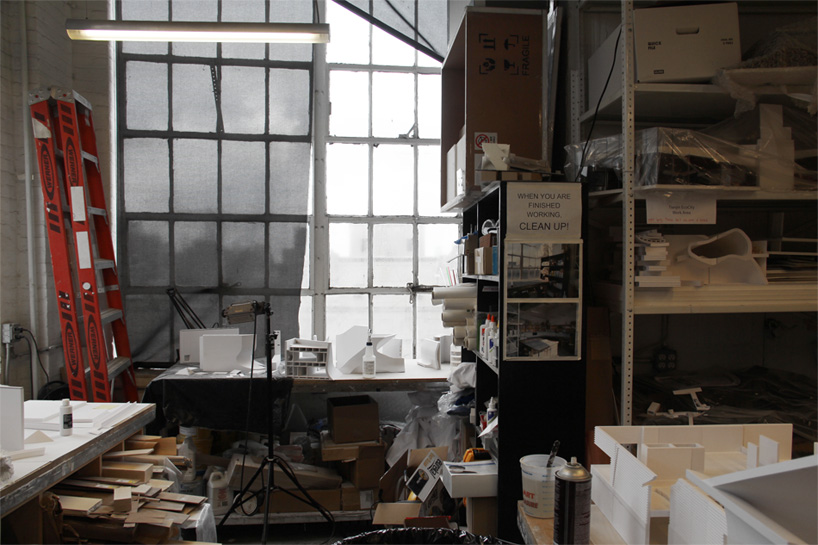 'when you are finished working, CLEAN UP!'
image © designboom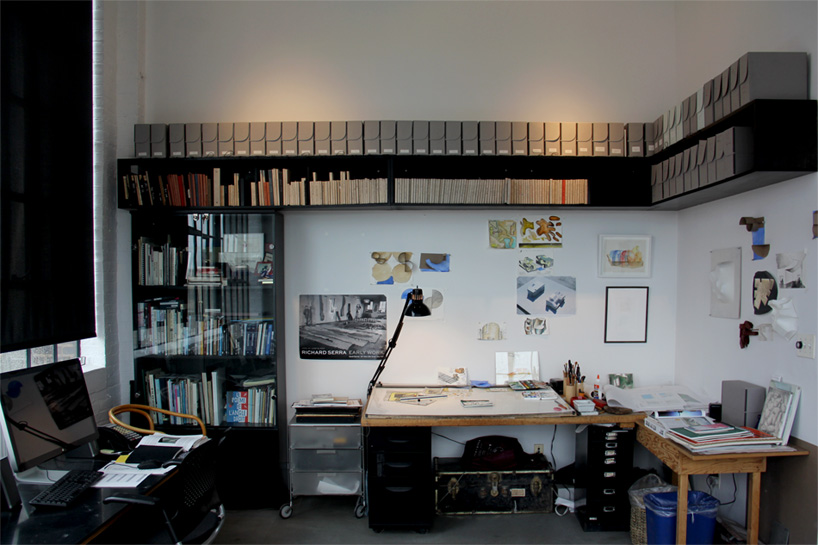 steven holl's personal office where he produces his famous water color drawings
image © designboom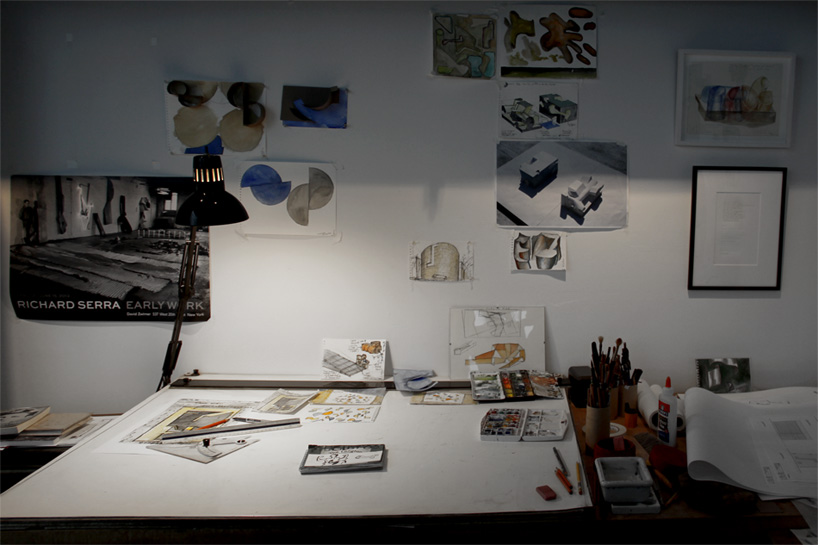 image © designboom

noah jaffe, junior partner; and chris mcvoy, senior partner at steven holl architects
portrait © designboom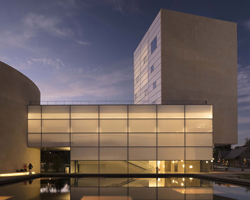 oct 09, 2017
oct 09, 2017
jan 25, 2017
jan 25, 2017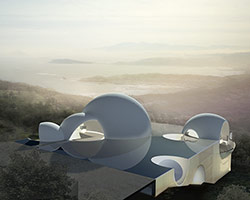 jan 22, 2017
jan 22, 2017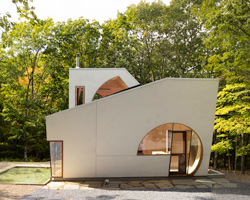 nov 02, 2016
nov 02, 2016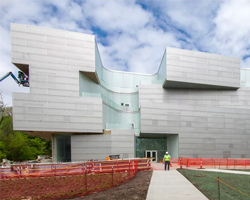 may 17, 2016
may 17, 2016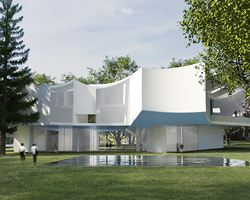 may 11, 2016
may 11, 2016
aug 07, 2017
aug 07, 2017
jul 05, 2017
jul 05, 2017
jun 05, 2017
jun 05, 2017