jul 17, 2013
steven holl: campbell sports center at columbia university
steven holl: campbell sports center at columbia university, new york, united states
all images courtesy of steven holl
columbia university students and staff can now enjoy the recently opened 'campbell sports center' designed by steven holl. the structure is located at the northernmost edge of manhattan and creates a new gateway to the baker athletic complex, the university's satellite campus that focuses mainly on outdoor sports. using the mind and body as a conceptual basis for the project, the design is anchored in specific points to the ground and represents kinetic lines with volumes that push and pull in space, similar to the etchings used in sports strategies to formulate an offensive plan of attack. the idea of the 'line' is also represented more literally on the street side facade with exterior stairs that dash across the various volumes supporting a continuous flow of circulation. with 48,000 square feet of additional space, the new building contains areas for strength training and conditioning, administrative offices for the varsity department, meeting rooms, suite, and study rooms.
steven holl and senior partner chris mcvoy speak about the concepts and tectonic decisions of the campbell sports center
video ©
spirit of space
video courtesy of steven holl architects

the school sits at the junction of broadway at 218th street, near the elevated subway line

the building's mass mimics the infrastructural tectonics of the nearby transit system 
the organization of spaces is often based around the observation of physical activity, with offices and classrooms opening over a mezzanine level with exercise equipment – all of which overlook the exterior fields – while the the additional programming is dedicated to building the mind. the complex appeals to the scholar-athlete that columbia university cultivates with a division of architectural spaces that parses out activity that nurtures the body, mind and mind-body. a streamlined material palette creates a relationship body-centric spaces and the urban context with a combination of smooth zinc panels that make up the majority of the facade and the textured metal sheets that cover the street level volume. stairs express a distinctly different language than the ubiquitous brick that characterizes the site with a lighting system that enhances the building as a beacon when night falls.

street-side view

the center simultaneously blends and breaks from the low-rising urban makeup
 elevated masses reframe the streetscape and skyline

circulation and materiality were of central importance

column connection detail

the underside of the building is activated with light

a fish-eye lens view highlights the relationship between the built space of occupation and the masses of movement

in context

the complex welcomes the resulting void of the field in the otherwise dense urban fabric

the occupied building is filmed during the course of the day and into the night
video © spirit of space
video courtesy of steven holl architects

construction
application of the meal cladding 

steel frame construction

render

render and concept of lines

concept watercolor
project info:
program: strength and conditioning spaces, offices for varsity sports, theater-style meeting rooms, a hospitality suite, and student-athlete study rooms.
client: columbia university
building area (square): 48,000 sq ft
status: completed
architect: steven holl architects- steven holl, chris mcvoy (design architect), chris mcvoy (partner in charge), olaf schmidt (associate in charge),
marcus carter, christiane deptolla, peter englaender, runar halldorsson, jackie luk, filipe taboada, dimitra tsachrelia, ebbie wisecarver (project team)
construction manager:  structuretone / pavarini mcgovern
structural engineer: robert silman associates
mep engineer: icor associates
civil engineer: hirani engineering
sustainability engineer: transsolar
curtain wall consultant: w.j. higgins
lighting consultant: wald studio
audio/visual consultant: the clarient group
acoustical consultant: cerami associates
code consultant: design 2147 limited
cost: davis langdon
specifications: construction specifications inc.
precast plank: conewago
steel: weir welding
facade fabrication: architectural wall systems
facade installation: city newark glass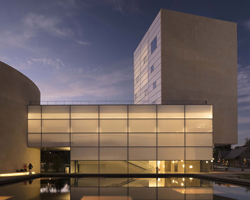 oct 09, 2017
oct 09, 2017
jan 25, 2017
jan 25, 2017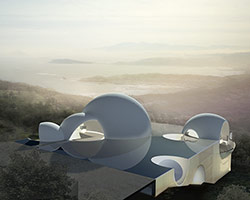 jan 22, 2017
jan 22, 2017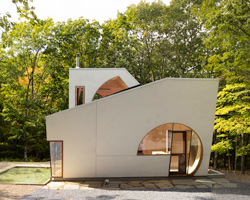 nov 02, 2016
nov 02, 2016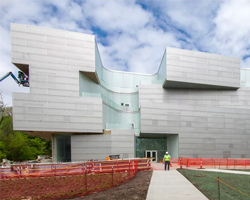 may 17, 2016
may 17, 2016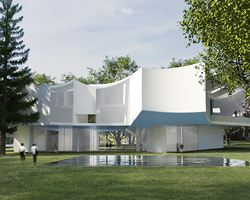 may 11, 2016
may 11, 2016