jan 16, 2013
steven holl: tianjin ecocity ecology and planning museums
'tianjin ecocity ecology and planning museums' by steven holl, tianjin, chinaimage © steven holl
new york and beijing-based practice steven holl architects has just shared with us images of their recently won competition to design the new'tianjin ecocity ecology and planning museums.' located in a new eco-city being built on the polluted tide flats of bohai bay just south of beijingthat will be home to 350,000 inhabitants, the museum structures will be the first in the cultural district. together making a complete box, theplanning museum is the negative, or subtractive space to the ecology museum's positive, or additive characteristic: the yin and yang. consistingof equal volumes of 20,000 square-feet each connected by a subterranean service tunnel of the same area, each construct offers varying experiencesbased on, as their names imply, ecology and urban planning.
one mass represents the negative space of the otherimage © steven holl
entering on the ground level to the ecology museum reveals a projection next to the restaurant and retail areas. an elevator takes guests to the toplevel where their descent through the three ecologies – earth to cosmos, earth to man, earth to earth – begins, connected through a series of ramps.the earth to earth exhibit on the bottom floor features a plane that turns clockwise, moving slowly down towards the ocean ecology space appropriatelysituated under the reflecting pond of the exterior plaza. the earth to earth section contains four outdoor green terraces as temporary exhibit spaces that change with the seasons.
image © steven holl
the shared public square also marks the entrance to the planning museum where visitors are greeted by a large model of the eco-city and another temporary display area. a multimedia system makes the next sequence of program, the theory and practice zones, come to life with dynamic informative videos, images, and sounds, all located on the second level. mechanical escalators transport guests to the third floor where one-waydisplay is turned into an interactive relationship with the viewer. this is accompanied by a 3D cinema and a restaurant with views out towards thesea. on the top storey one can find the green architecture, landscape and water resources exhibits as well as access to the vegetative roof-scape offeringoffering unmatched views.
reflective pool in the plaza located over the ocean ecology exhibitimage © steven holl
interior lobbyimage © steven holl
open air terraces create dynamic spacesimage © steven holl
modelimage © steven holl
image © steven holl
image © steven holl
image © steven holl
image © steven holl
separated by a large public squareimage © steven holl
sectionimage © steven holl
section modelsimage © steven holl
inverse sectionsimage © steven holl
elevationimage © steven holl
elevationimage © steven holl
elevationimage © steven holl
elevationimage © steven holl
elevationimage © steven holl
elevationimage © steven holl
elevationimage © steven holl
elevationimage © steven holl
watercolor conceptimage © steven holl
image © steven holl
image © steven holl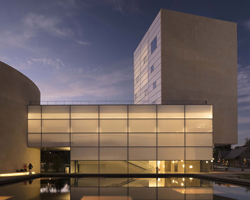 oct 09, 2017
oct 09, 2017
jan 25, 2017
jan 25, 2017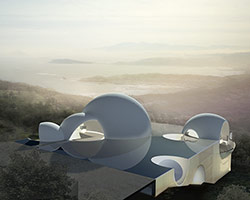 jan 22, 2017
jan 22, 2017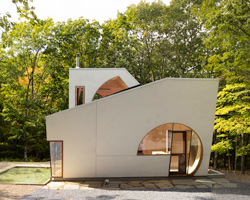 nov 02, 2016
nov 02, 2016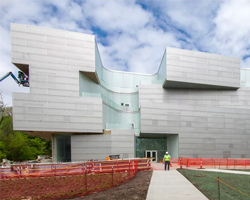 may 17, 2016
may 17, 2016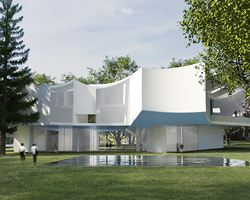 may 11, 2016
may 11, 2016