daniel libeskind's new york-based studio has completed a 48,000 square meter residential complex in singapore. named 'corals at keppel bay', the development is situated on a triangular site, with 11 mid-rise buildings ranging in height from 5 to 10 storeys. the carefully positioned buildings form a staggered composition that ensures that even the units furthest from the water offer desirable views. the site's layout creates a centrally positioned garden that includes common spaces such as the clubhouse, with a green-roof, and an olympic-length pool.

images courtesy of studio libeskind / keppel land
the project is the second collaboration between studio libeskind and developer keppel land, following 'reflections at keppel bay', which completed in 2011. clad in a palette of glazed, white aluminum and glass panels, the façades of each building create an undulating rhythm accentuated by ribbons of balconies. 366 apartments range in size from 1 to 4 bedrooms, with penthouses ranging from around 50 square meters to a 790 square meters.

a centrally positioned garden includes common spaces such as the clubhouse, topped with a green-roof
a series of reflecting pools run the length of each of building — water features that assist in keeping the buildings cool throughout the year. ICN design international is responsible for the project's landscaping, while the interiors have been conceived by suying design. apartments feature kitchen cabinetry and wardrobe solutions by italian furniture company poliform, appliances by de dietrich, and taps and shower systems by zucchetti.

an olympic-length pool is also included at the center of the scheme
in addition to the reflecting pools and native plantings, the scheme's integrated sustainability features include a clubhouse with a green landscaped roof, a rainwater collection filtration and recycling system, double-glazed glass, and solar panels. on-site amenities offer access to marina at keppel bay on keppel island, which includes a clubhouse with members' lounge, fine dining establishments, and charter yacht services.

the façades of each building create an undulating rhythm accentuated by ribbons of balconies
'the soul of this project was founded on the uniqueness of the site and the spirit of singapore,' explains daniel libeskind. 'from the early planning to the detailing of the last joint, this unique character guided the design process with unwavering devotion. just like a coral reef, the composition of each cluster of buildings is unique — the common thread is spectacular bay views and expansive balconies throughout. I sought to imbue the entire site with openness and greenery — the true core of this project is sustainable living.'
see designboom's previous coverage of the project here.

11 mid-rise buildings range in height from 5 to 10 storeys

the carefully positioned buildings ensure waterfront views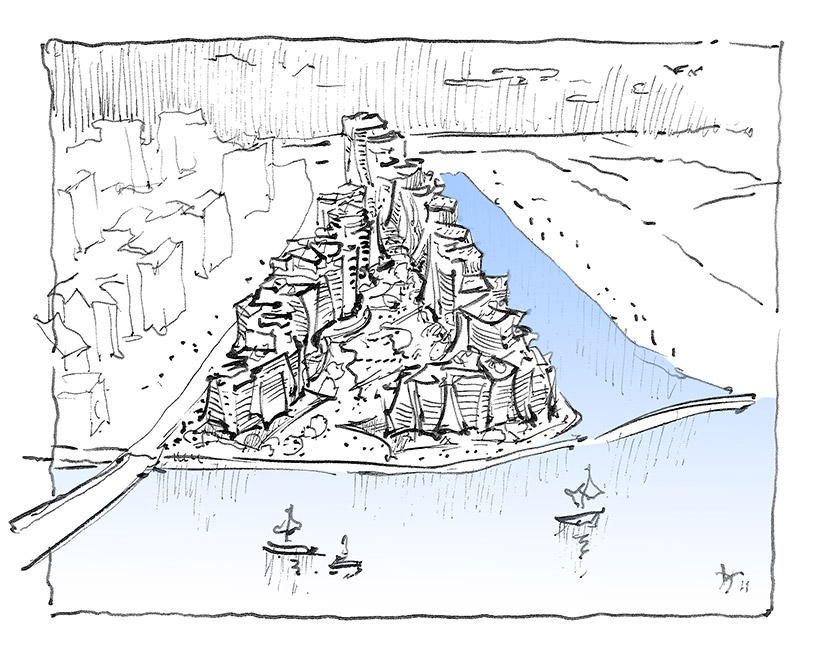 concept sketch of the development
Save
Save
Save
Save
Save
Save
Save
Save
Save
Save
Save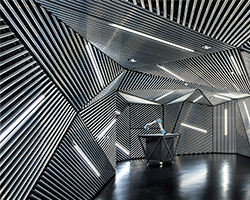 jun 09, 2017
jun 09, 2017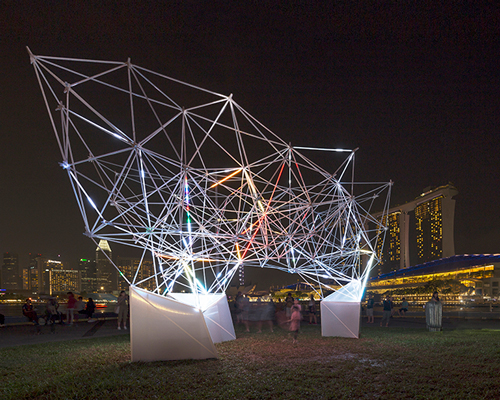 apr 18, 2017
apr 18, 2017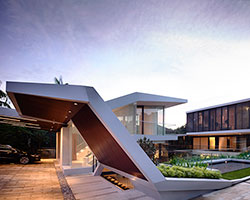 jan 02, 2017
jan 02, 2017
dec 26, 2016
dec 26, 2016
dec 07, 2016
dec 07, 2016
nov 08, 2016
nov 08, 2016
oct 02, 2017
oct 02, 2017
mar 21, 2017
mar 21, 2017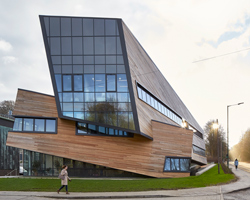 mar 06, 2017
mar 06, 2017
jan 19, 2017
jan 19, 2017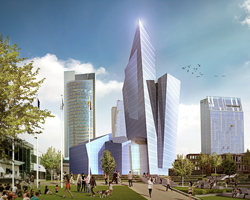 jul 14, 2016
jul 14, 2016
jun 16, 2016
jun 16, 2016