brancott vineyard, site of the first sauvignon blanc plantings in marlborough, new zealand, will also be the home of a permanent installation by new york-based designer, dror benshetrit. titled under/standing and composed of cutting-edge geometry, dror's intricate, volumetric sculpture fuses art and science — a direct reflection of brancott estate's artful winemaking process and commitment to innovation.

under/standing changes from simple to complex depending on where it is observed
influenced by a visit to brancott estate in 2014, dror's 8 meter high installation is comprised of 52 individual components that lock together once the flat matrix unfolds into its final position. the intricate piece offers multiple perspectives based on vantage point: viewed from afar, it appears as though it has risen from the ground in the same orientation as the grapevines; up close, the viewer is immersed in its beautiful complexity.

the installation is designed to reflect the vineyard geometry
'understanding the science behind winemaking has given us the tools we need to express ourselves creatively through our wine,' explains brancott estate chief winemaker, patrick materman. 'this shared use of science to create art is what inspired us to work with benshetrit, whose combined love of poetry and structure is clear in his work.'

the richmond ranges are framed through the installation 
as dror was inspired by the winemaking philosophy of brancott estate, patrick was influenced by the installation design, and has crafted a limited edition wine range titled 'reflection'. the limited edition range includes a sauvignon blanc/sauvignon gris 2016 blend and a pinot noir 2015. the packaging for the range is designed by dror to reflect under/standing. the limited edition range and the installation join the wine rack 'present', which was released in 2015 when the collaboration was announced. 

the intricate piece offers multiple perspectives based on vantage point

worms-eye-view

the wine rack is a perfect reflection of the installation's aesthetic

the limited edition brancott estate reflection wine and giftbox
Save
aug 11, 2017
aug 11, 2017
aug 09, 2017
aug 09, 2017
aug 09, 2017
aug 09, 2017
mar 04, 2017
mar 04, 2017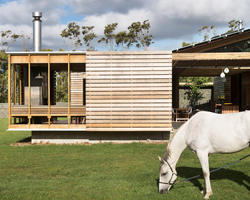 dec 04, 2016
dec 04, 2016
nov 15, 2016
nov 15, 2016
dror
(15 articles)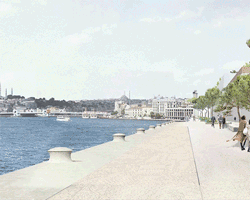 may 05, 2017
may 05, 2017
mar 16, 2017
mar 16, 2017
apr 26, 2016
apr 26, 2016
oct 14, 2015
oct 14, 2015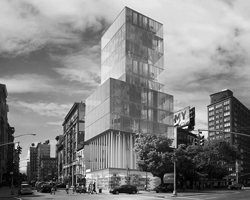 jun 25, 2015
jun 25, 2015
feb 23, 2014
feb 23, 2014
oct 22, 2017
oct 22, 2017
jul 17, 2017
jul 17, 2017
jul 06, 2017
jul 06, 2017
may 15, 2017
may 15, 2017
mar 10, 2017
mar 10, 2017
feb 27, 2017
feb 27, 2017