aug 09, 2010
new estadio chivas by jean-marie massaud + daniel pouzet
new estadio chivas by jean-marie massaud and daniel pouzet image via mexsport
the new estadio chivas by french architects jean-marie massaud and daniel pouzet of studio massaud officially opened late last month. located in guadalajara, mexico the stadium was designed to resemble that of an erupting volcano.
consisting of 45 000 seats the structure is enveloped with sloping parkland that rises up to the stadium's upper reaches. when games are not being played the slopes become a public park. keeping with the theme of an erupting volcano, the stadium's white membrane is intended to look like a cloud hovering above the volcano.
estadio roof complete image via oso88
rather than creating a parking lot around the exterior of the stadium the architects chose to incorporate the 8500 parking spaces underneath the sloping sides of the volcano. facilities also include various sports clubs, luxury boxes and a restaurant which seats 200 people that offers a panoramic view. construction of estadio chivas has been an international one with HOK involved in working on the nuts and bolts of the facility while local architects supervise details of construction. the full effect of the stadium will take another two years to resemble that of a volcano, as both grass and trees will need to grow.
image via oso88
image via oso88
aerial view of the stadium
image via oso88
construction of the roof image via pitchinvasion
construction of the roof image via pitchinvasion
during construction
early construction stages of the stadium
aerial view
the roof appears to be a cloud hovering over the volcano
inside the stadium
inside the stadium
interior
oct 17, 2017
oct 17, 2017
sep 10, 2017
sep 10, 2017
sep 04, 2017
sep 04, 2017
aug 16, 2017
aug 16, 2017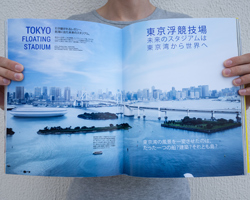 jun 22, 2017
jun 22, 2017
may 12, 2017
may 12, 2017