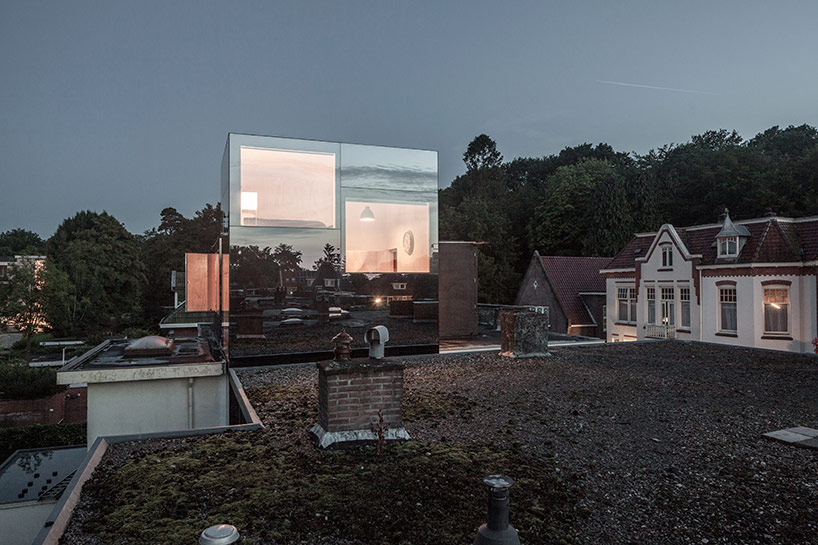 situated on the roof of a classified monument in a small northern dutch town, mirror mirror on a roof designed by amsterdam-based studio remco siebring serves as an elevated home for a twelve year-old boy. the cubed structure takes cues from the concept of a tree house, sitting high above any surrounding building amid the tree canopies, the views provide a bird's eye landscape of the town. each facade clad in mirrored glass creates an architectural duality in function and aesthetic. during the day, the building reflects everything around it rendering it almost invisible when viewed from the street as the line separating sky and structure is neatly obscured. at night time as internal lights are switched on the dwelling becomes a glowing lantern.

the addition is easily recognized in the small dutch skyline
all images courtesy of studio remco siebring
while on the outside the structure takes on a rather futuristic and clean look, remco siebring designed the interior using standard materials to create a stunning environment. the wood-framed walls are covered in sheets of top-grade pinewood creating a timber interior illuminated by large rectangular windows on each facade. the material selection further supports the idea of a tree house, using wood to allude to the tree tops, while a steel shelf supported three meters above the bottom floor level serves as the perch in the branches- a cantilevered mezzanine containing the bed. the addition features a relatively simple program for its single inhabitant- a bedroom, office, and entry space, each open to the other.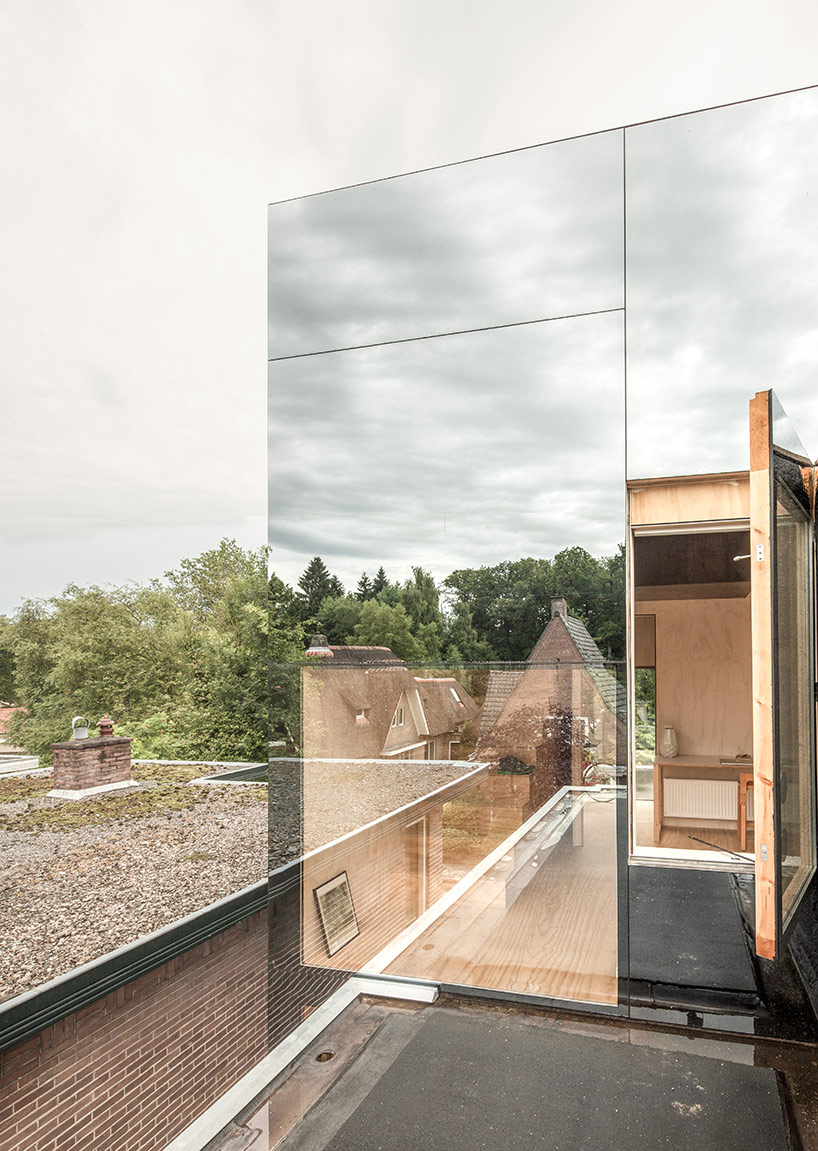 the mirrored facade seamlessly reflects its surroundings, disappearing into the sky


a double-height entry area with large windows on all surrounding walls allows for plenty of natural light and almost continuous views of the exterior, helping further to create a 'tree house' feel
wooden planks and pinewood sheets make up the interior construction of the structure
the bed is located on a steel mezzanine almost floating above the center of the room


the house is connected to the main living space below through an interior hallway

original concept sketch
Save
Save
Save
Save
Save
Save
Save
Save
Save
aug 17, 2017
aug 17, 2017
aug 10, 2017
aug 10, 2017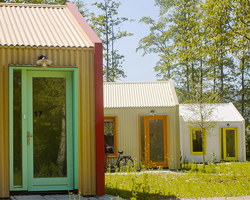 jul 20, 2017
jul 20, 2017