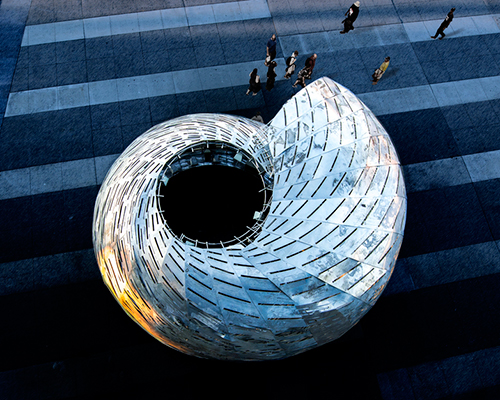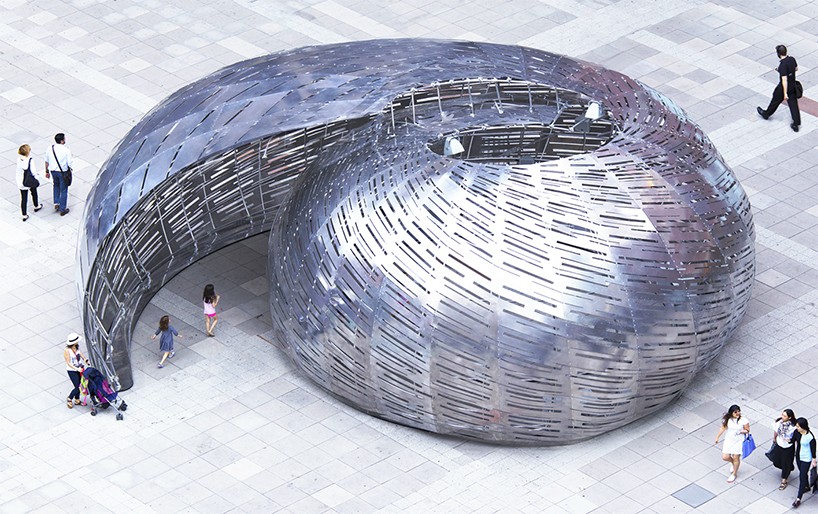 jan 25, 2016
studioKCA builds aluminum sea shell for listening to NASA satellites orbiting earth
studioKCA builds aluminum sea shell for listening to NASA satellites orbiting earth
photo courtesy of studioKCA 
NASA commissioned studioKCA to create an installation that resembles a shell for hearing the vast sounds of satellites. the 'orbit pavilion' was designed as a traveling exhibition to spotlight the invisible sounds and trajectories of 19 NASA satellites orbiting the earth. 

the NASA 'orbit pavilion'
video courtesy of studioKCA
building on a childhood memory of listening to sea shells, the studioKCA created a chambered nautilus structure using 3,500 square feet of water-jet cut aluminum panels inscribed with over 100 orbital paths fitted together and bolted to a curved framework of aluminum tubes.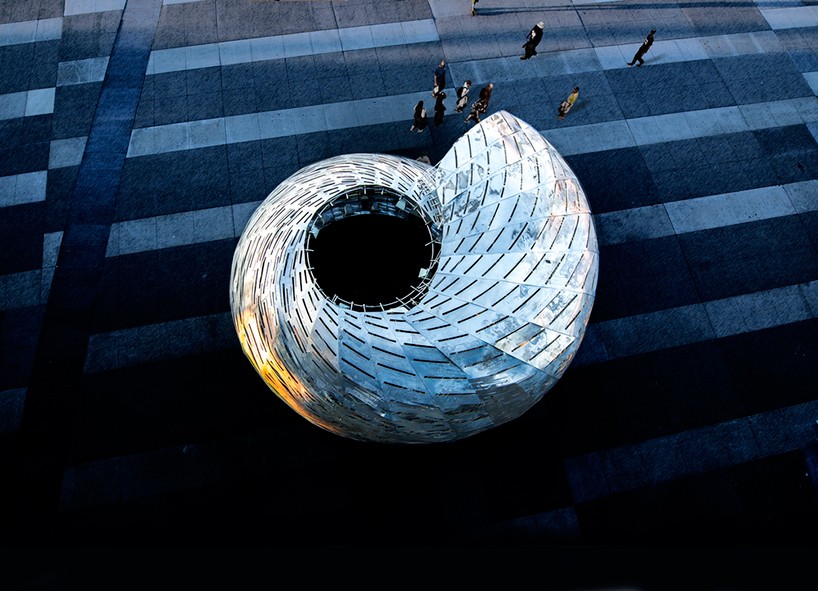 photo courtesy of david delgado/NASA
the construction defines a 30 inch diameter inner space with a large oculus at its center. by employing an array of speakers which were programmed by artist and composer shane myrbeck to map, translate and broadcast the sounds of the satellites. the team created a 3D sound chamber where visitors can enter into and listen to sounds of NASA's satellites as they fly over, under and around them, in real time.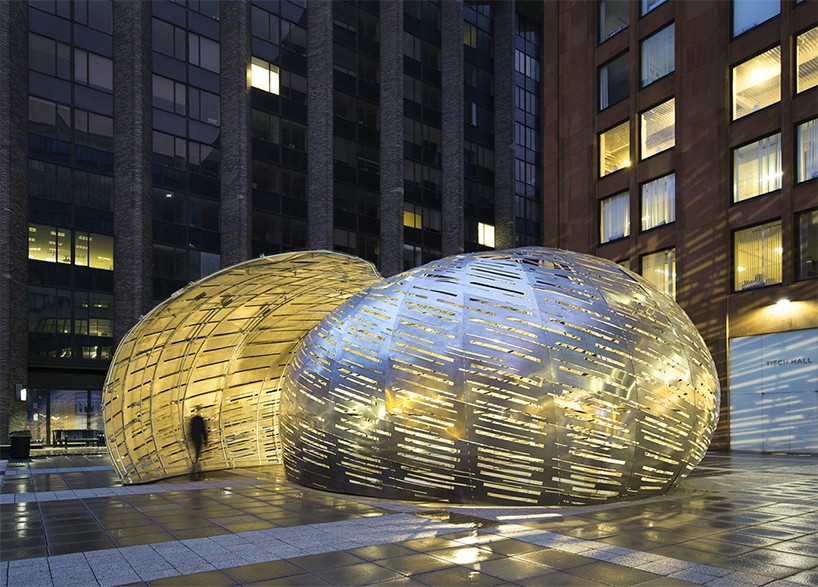 the 'orbit pavilion' at night 
photo courtesy of studioKCA
the surface holes echo the orbital paths, culminating around the oculus in the middle of the sound chamber, while helping to mitigate exterior noise and decrease wind loads on the fairly light structure. the NASA 'orbit pavilion' made its debut in new york city at the world science festival and is slated to arrive to california in late 2016. 

speakers surround the visitors for an immersive sound 
photo courtesy of studioKCA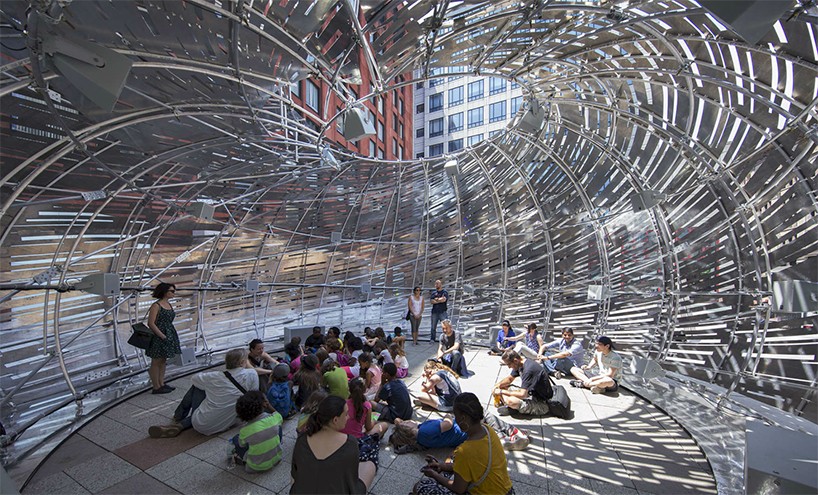 the aluminum panels are cut using water jet fabrication methods 
photo courtesy of studioKCA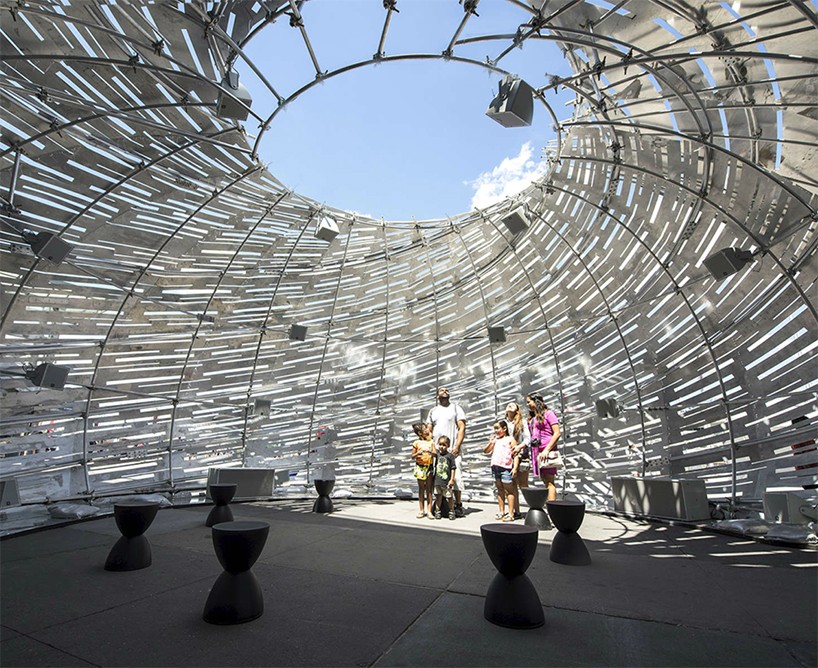 photo courtesy of david delgado/NASA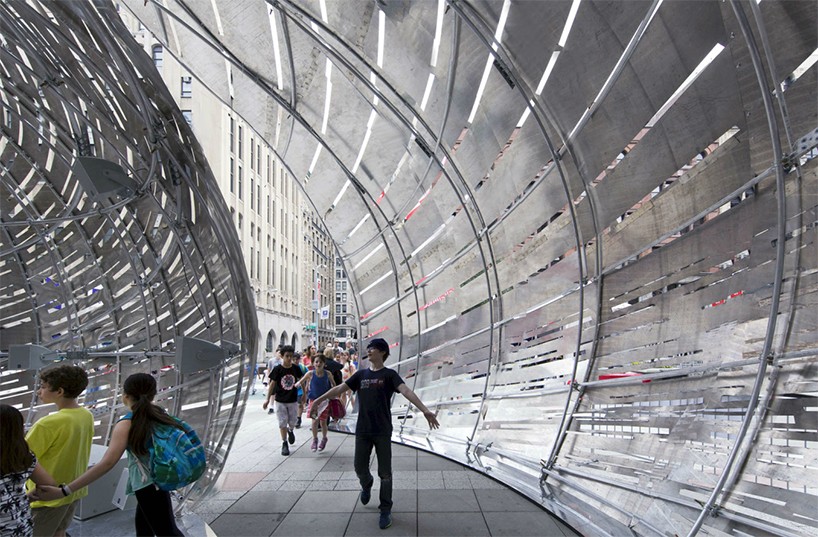 the entrance to the shell 
photo courtesy of studioKCA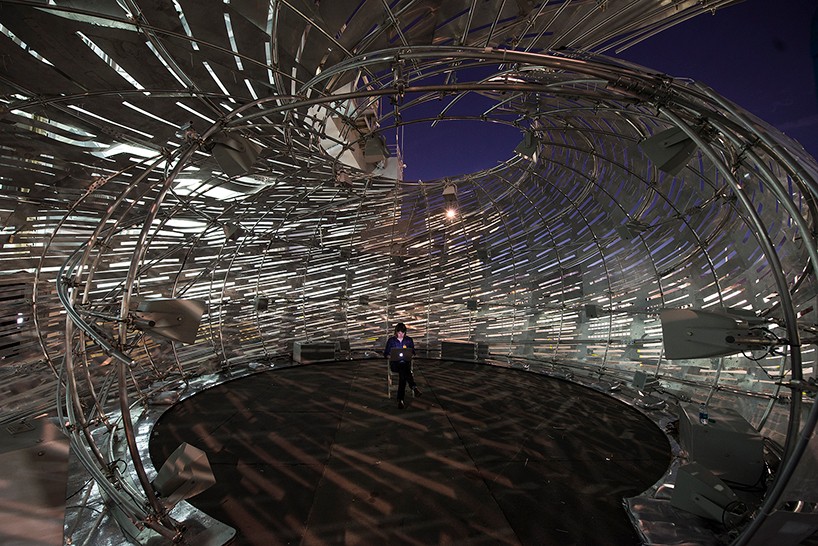 small slits keep the structure still during winding days 
photo courtesy of studioKCA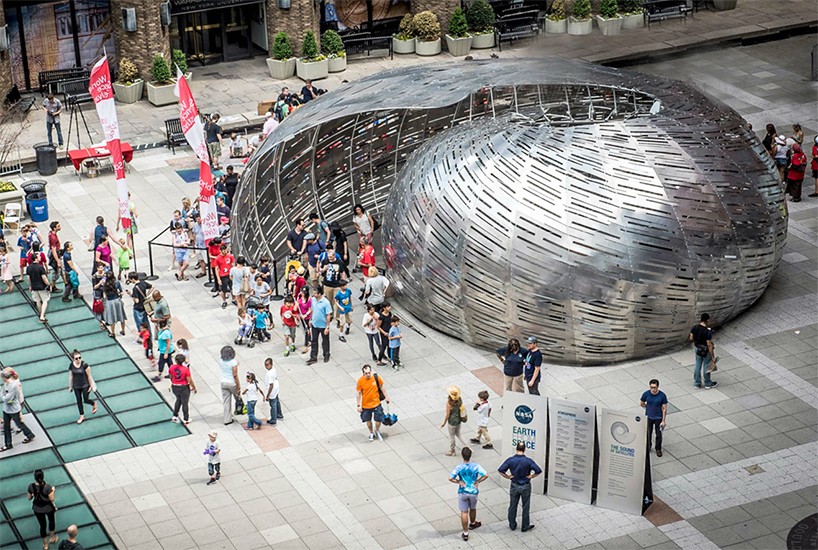 the pavilion is for NASA's 19 satellites orbiting earth 
photo courtesy of david delgado/NASA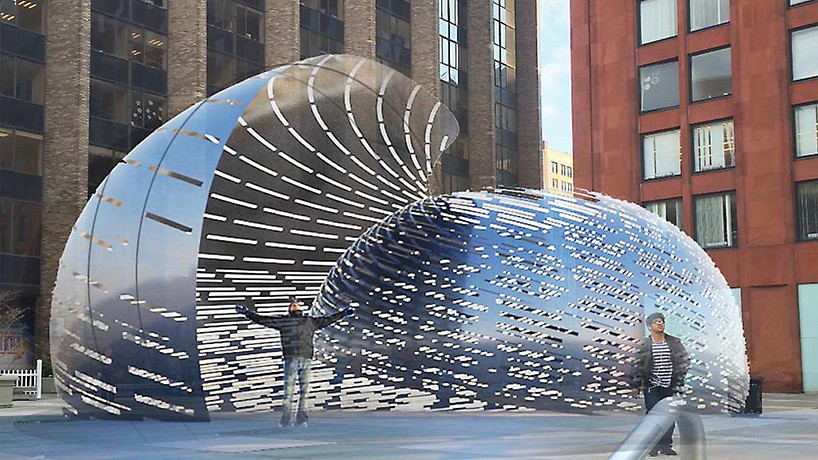 rendering courtesy of NASA/JPL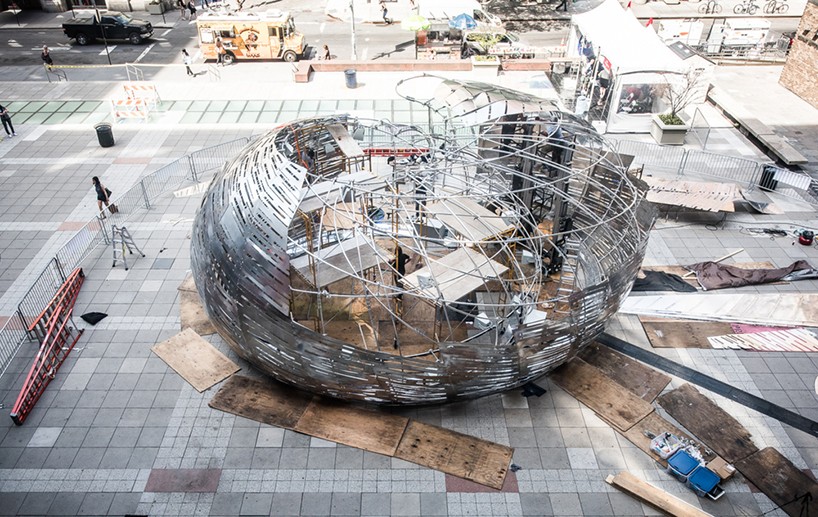 the construction of the shell 
photo courtesy of david delgado/NASA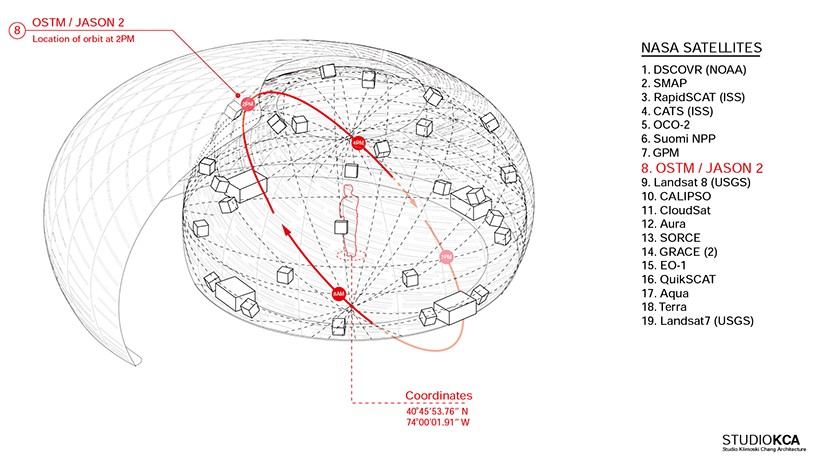 diagram courtesy of studioKCA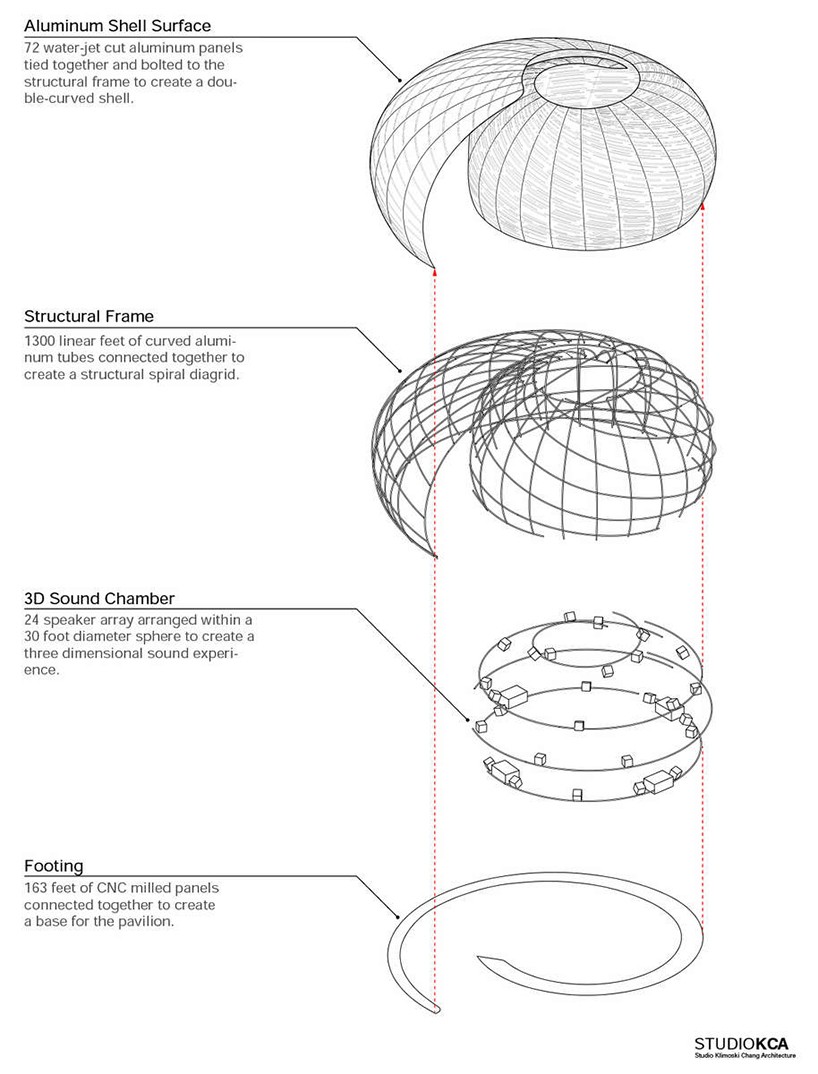 the layers of the pavilion
diagram courtesy of studioKCA
NASA
(46 articles)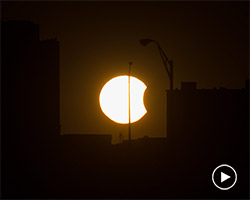 aug 17, 2017
aug 17, 2017
aug 07, 2017
aug 07, 2017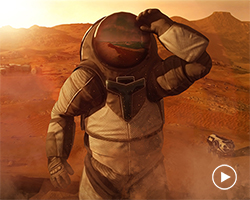 aug 02, 2017
aug 02, 2017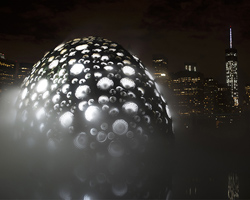 sep 30, 2015
sep 30, 2015
jun 17, 2013
jun 17, 2013