new york city-based photographer yueqi 'jazzy' li has recently completed a summer day photo reportage of esteemed architect tadao ando's poly grand theater in shanghai, china. the project is located 12 miles outside the city center in the jiading district, an area rapidly developing its own socio-political identity and cultural hub. situated between two man-made lakes the poly grand theater is poised to become a high-profile architectural realization for the area, being one the first cultural constructions of this scale. the project contains various theaters and halls hosting operas, concerts, plays, and a range of other cultural shows. 

voids through the structure offer moments of unscripted spaces
image © yueqi 'jazzy' li (also first image)
the theater stems from a 330′ x 330′ x 113′ reinforced concrete box which forms the majority of the primary structure surrounded by a transparent curtain wall that forms a double-skin facade system. not only performing the aesthetic purpose of obscuring the actual structure and veiling the project in a translucent screen, the glass skin also helps reflect direct light off the concrete which performs as a large thermal mass in china's summer heat. 

the project's location on a man-made peninsula surrounds the structure with water
image © yueqi 'jazzy' li
cutting through the regularity of the cladding system and structure itself, five cylindrical voids penetrate through the entirety of the volume from all angles and sides, seemingly intruding into the structural rationale of the project. within these voids moments of unexpected dramatic public spaces offer a range of experiences that depart from the rigidity of a regular structural scheme. each tube, built of a steel skeleton clad in ribbed aluminum painted to portray the appearance of wood, varies in dimension, direction, and function. not all tubes are experienced by the everyday visitor, some are only accessible for certain events and to get to specific theater halls, while others such as the entry foyer void will greet every guest. natural light is funneled through the telescopic cylinders illuminating the interior spaces. see our previous coverage of the project in concept stage here. 

the voids become an iconic architectural expression in the otherwise simple platonic geometry
image © yueqi 'jazzy' li
photographer jazzy explains his experience during the shooting of the project: 'photographing this building proved to be a rather inspiring experience. familiar here is the concrete walls that jut out at an angle, unfamiliar here is also the concrete that sits quietly behind a veil of glass curtain wall. the visual effect of this unusual and somewhat gratuitous double wall helps the building take on different appearances depending on the time of the day and the angle from which one views. inside, the grand halls are colossal in scale but the wood clad walls that articulate the bored tunnels help counter the grandness with whimsical spatial character. although the buildings plenty indoor outdoor spaces was largely unused due to the stifling summer heat, those who are adventurous do find it very enjoyable to experience the unpredictably spaces and to be shaded by the massive concrete box. compared to the massive office tower also by ando next door, which is very much about a masculine statement, the theatre building seems to have a well balanced blend of masculinity and femininity that together give the building a wonderful theatrical spirit atypical of ando's many other zen evoking works.'

a curtain glass skin sits apart from the reinforced concrete structure
image © yueqi 'jazzy' li

detail of the glass skin
image © yueqi 'jazzy' li

image © yueqi 'jazzy' li

each tube contains a different purpose, from gathering space to circulation
image © yueqi 'jazzy' li

inside the double wall system
image © yueqi 'jazzy' li

view from on the tubes introduces unexpected curves into the otherwise rectilinear geometry
image © yueqi 'jazzy' li

public spaces in the tubes offer additional spaces for the community
image © yueqi 'jazzy' li

image © yueqi 'jazzy' li

image © yueqi 'jazzy' li

image © yueqi 'jazzy' li

image © yueqi 'jazzy' li

image © yueqi 'jazzy' li

image © yueqi 'jazzy' li

the outer appearance fits into the context of the site
image © yueqi 'jazzy' li

image © yueqi 'jazzy' li
project info:
architect: tadao ando
client: shanghai poly jia real estate development co.ltd
associate architect: architectural design & research institute of tonji university
engineers: architectural design & research institute of tonji university (civil/mep)
consultants: beijing qingshang architectural ornamental engineering (interiors); zhang kuisheng acoustical design and research studio (acoustics)
construction manager: shanghai poly jia real estate development
construction: china state construction engineering corp. ltd
size: 602,000 sqf
completion date: august 2014
Save
Save
Save
Save
Save
Save
Save
Save
Save
Save
nov 01, 2017
nov 01, 2017
oct 29, 2017
oct 29, 2017
oct 18, 2017
oct 18, 2017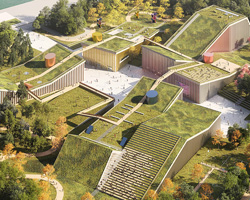 oct 17, 2017
oct 17, 2017
oct 17, 2017
oct 17, 2017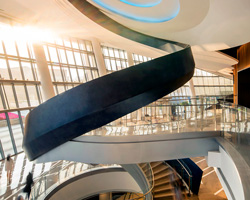 oct 14, 2017
oct 14, 2017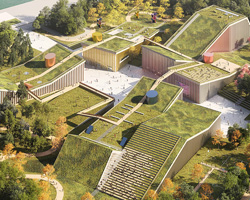 oct 17, 2017
oct 17, 2017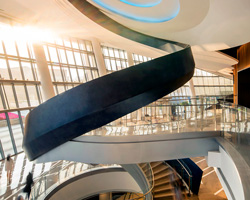 oct 14, 2017
oct 14, 2017
oct 12, 2017
oct 12, 2017
sep 13, 2017
sep 13, 2017
sep 11, 2017
sep 11, 2017
aug 22, 2017
aug 22, 2017
oct 09, 2017
oct 09, 2017
sep 07, 2017
sep 07, 2017
aug 02, 2017
aug 02, 2017
jun 30, 2017
jun 30, 2017
feb 08, 2017
feb 08, 2017
jan 01, 2017
jan 01, 2017
oct 12, 2017
oct 12, 2017
oct 06, 2017
oct 06, 2017
sep 03, 2017
sep 03, 2017
aug 12, 2017
aug 12, 2017
jul 23, 2017
jul 23, 2017
may 17, 2017
may 17, 2017