feb 14, 2012
TAO: riverside clubhouse
'riverside clubhouse' by TAO, yancheng, jiangsu, china image © yao li / all images courtesy of TAO
recently completed by beijing-based practice TAO, short for 'trace architecture office', the 'riverside clubhouse' is adjacent to a river, park and sports field in yancheng, jiangsu, china. the zigzagging horizontal structure ensures close contact with nature, integrating the visitor and architecture into the tranquil landscape. by stretching, looping and folding the form, the interior experience provides better viewing angles, private courtyards and an accessible roof. floating above the water's edge and paralleling the sloping terrain, the structure rests upon thin columns atop pile foundations, managing the soft soil conditions.
east facade image © yao li
minimum floor thicknesses and column are used to emphasize the building's lightness. low iron glass and white aluminum panels maintain a blanched external appearance while travertine floors, precast concrete and translucent glass partitions are found in the internal material palette. open-air voids created by the plan's configuration allow thin plant stalks to pass through the floor plates, receiving natural daylight and growing towards the sky.
main entranceimage © yao li
west facadeimage © yao li
view from the northwestimage © yao li
roof viewimage © yao li
roof viewimage © yao li
roof viewimage © yao li
roof entranceimage © yao li
courtyard view from roodimage © yao li
rampimage © yao li
stairimage © yao li
stairimage © yao li
rampimage © yao li
terrace to riverimage © yao li
'riverside clubhouse' by TAO. yancheng, jiangsu, chinaimage © yao li
floor plan / level 0
floor plan / level 1
section
section
model
conceptual diagram
structural diagram
circulation diagram
sketch
sketch
project info:
project name: riverside clubhouse location: yancheng, jiangsu, china program: exhibition, reception, lounge, multimedia, meeting, office floor area: 500 sq. m. design: 2009,11-2010,4 construction: 2010,5-2010,10 client: zhongti corp. architect: hua li / tao (trace architecture office) design team: hua li, zhang feng structural engineer: ma zhigang mep engineer: lv jianjun, lian kanglong structural system: steel structure on pile foundation exterior wall: low iron glass frameless glazing, aluminum, precast concrete panel. floor: travertine photographer: yao li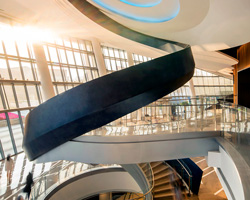 oct 14, 2017
oct 14, 2017
oct 13, 2017
oct 13, 2017
oct 12, 2017
oct 12, 2017
sep 27, 2017
sep 27, 2017
sep 13, 2017
sep 13, 2017
sep 12, 2017
sep 12, 2017
sep 07, 2016
sep 07, 2016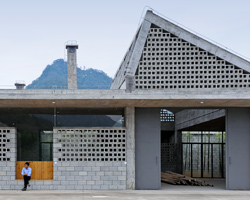 aug 09, 2016
aug 09, 2016
aug 09, 2016
aug 09, 2016