tato architects / yo shimada has completed 'the blend inn,' a small retro hotel located in osaka, japan. the project is located in a quiet area just outside the city center. the building consists of a concrete shell that can easily adapt to house a variety of different functions and create an overall diverse and pleasant atmosphere. during the construction, the client and architects worked closely with a real estate developer to finance the completion of the project. 

tato architects has designed an eclectic hotel just outside of osaka, japan
all images by shinkenchiku sha | courtesy of tato architects
the interior furnishings are a mix and match of available items that create a fun and eclectic style throughout. 'we thought that this would make these contrivances, cobbled together out of various things made by local elderly people, artists and the accumulation of living intelligence in the neighborhood, seem even more brilliant,' describes tato architects.


the concrete structure provides a versatile shell for the hotel inside
the interior remains open with easy circulation between the public areas, which include foyers, eating and meeting space, and a shared kitchen. the hotel extends further than its concrete walls. the neighboring street, originally a private road, was integrated into the final design — creating an open atmosphere between the hotel visitors and surrounding town.

open spaces allow guests to engage in collaborative work

the open atmosphere also offers guests an easy way to socialize with one another

sliding doors allow natural light and air to move through the place freely

the colored window blinds add a little spice

the interior is completed with furniture made of aluminum furring studs and jack-up tripods

the hotel is designed with a bricolage of things that happened to be available

the architects decided to build a plastic covered structure to hang out laundry

the exterior staircase allows guests to access the roof

the building's entrance sits on the corner of the private pedestrian road and major street

the simplicity of the structure allows for versatility to create an adaptive environment
Save
Save
nov 02, 2017
nov 02, 2017
nov 01, 2017
nov 01, 2017
oct 28, 2017
oct 28, 2017
oct 25, 2017
oct 25, 2017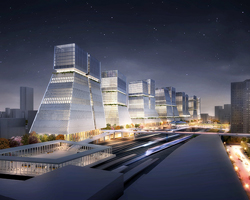 oct 12, 2017
oct 12, 2017
oct 31, 2017
oct 31, 2017
oct 19, 2017
oct 19, 2017
oct 08, 2017
oct 08, 2017
nov 01, 2017
nov 01, 2017
jan 08, 2015
jan 08, 2015
feb 21, 2014
feb 21, 2014