greek studio tense architecture network has recently shared with us images of the house in crete, located in the city of heraklion on an elevated corner site overlooking the ocean and a good majority of the city. composed of four levels that open to the south, the home exhibits a dynamic combination of material, openings, and solid walls. the sweeping curves of the concrete facade respond to the movement of the sun exhibiting a constant display of bent light and shadow painted onto the semi-private internal spaces, while the rounded voids simultaneously frame and direct views.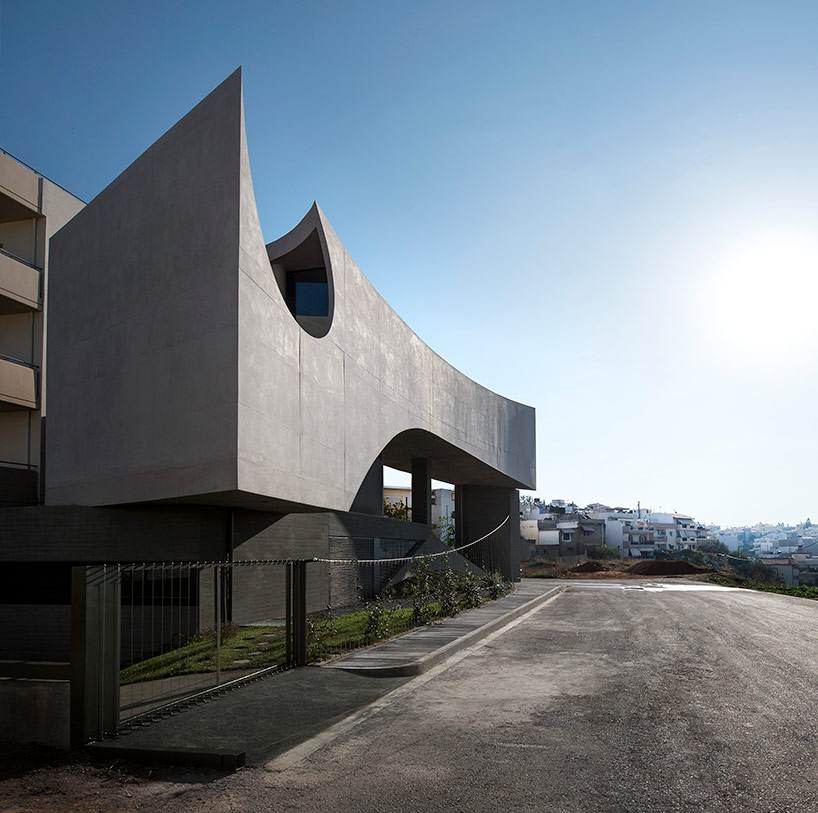 image © petros perakis (also first image)
the ground level contains the private bedrooms in a dark mass that disappears into the shadow of the light concrete volume above. a staircase sheltered by the same form gradually steps up the natural slope of the site through a semi-covered space that reaches a glass facade covered in slender wooden slats for privacy. this next level houses the entry area where an internal stair follows the curve of the concrete onto the living spaces above which enjoy the greatest views. at either end of the home, private exterior patios are cradled within the sinuous outer walls with glowing pools defined by solid monolithic walls and thick structural columns. horizontal and vertical cuts through the shading walls allow for thermal expansion while providing calculated sliced views of the surrounding landscape.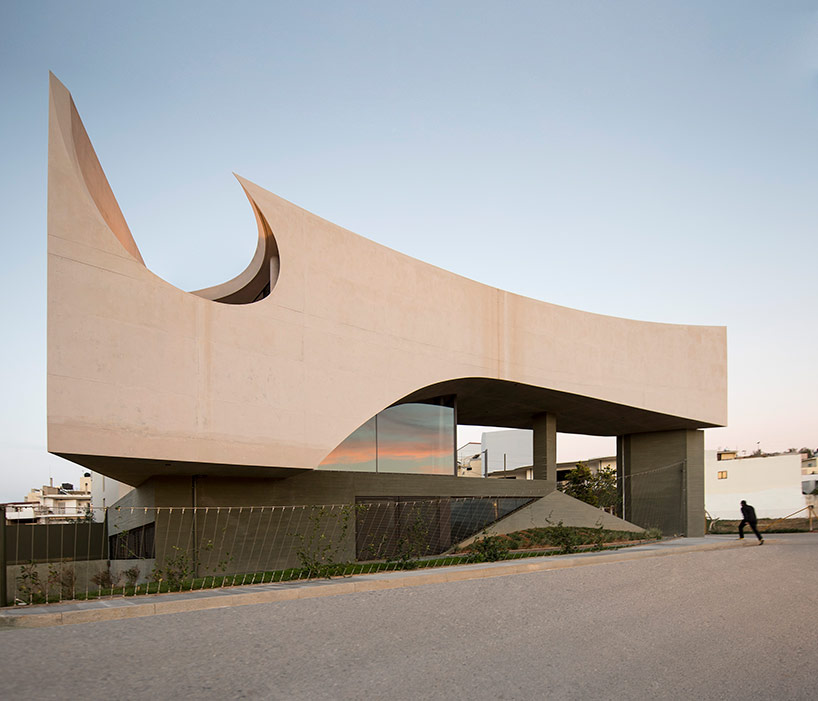 the home displays a dynamic facade from the street level, almost concealing the bedrooms on the ground floor
image © petros perakis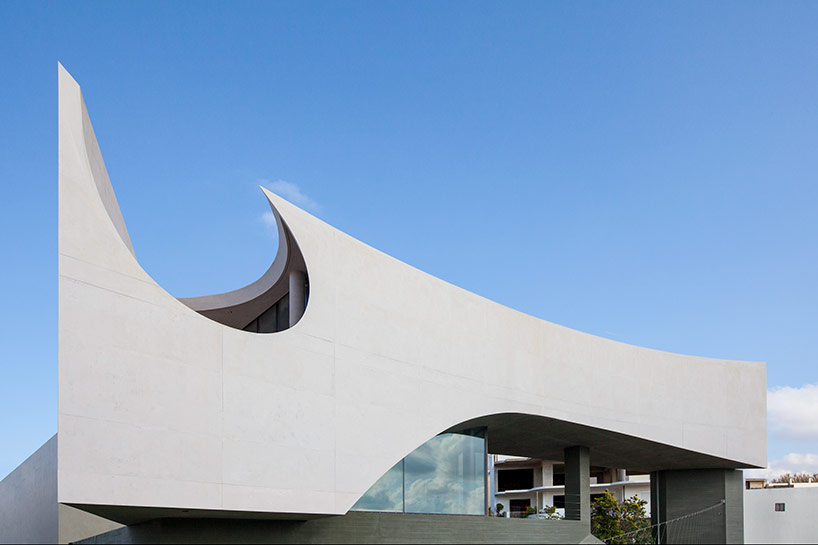 a series of curves and semi-open spaces defines the make-up of the home
image © petros perakis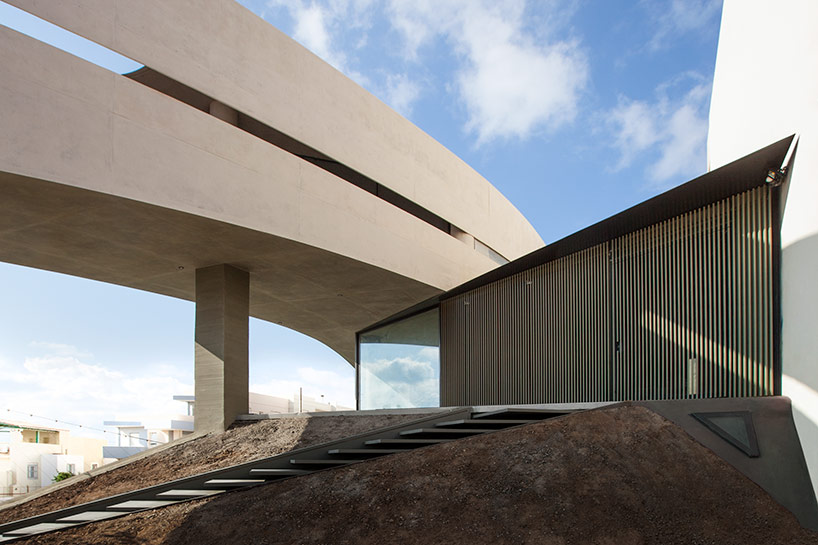 a gradual staircase scales the topography until reaching the glass-clad entry level
image © petros perakis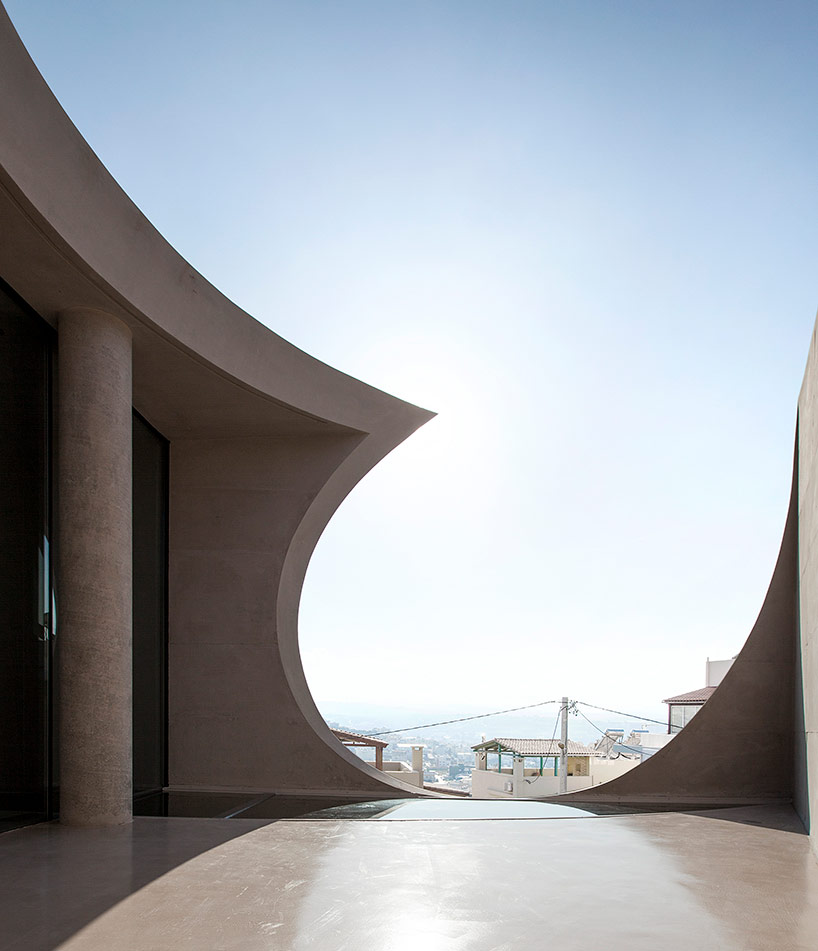 circular voides in the outer walls open views and play with the shadows of the sun throughout the day
image © petros perakis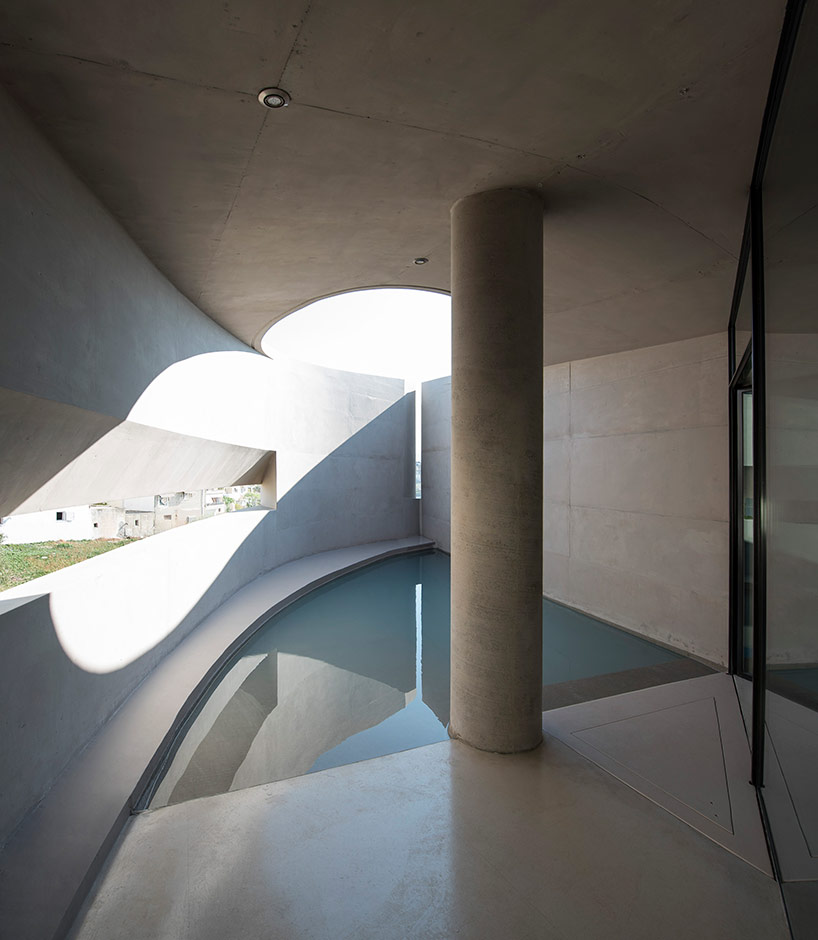 a semi-private outdoor courtyard exists on both east and west wings of the home providing private exterior spaces from which to view the city and ocean
image © petros perakis

sweeping concrete forms meet more traditional structural components
image © petros perakis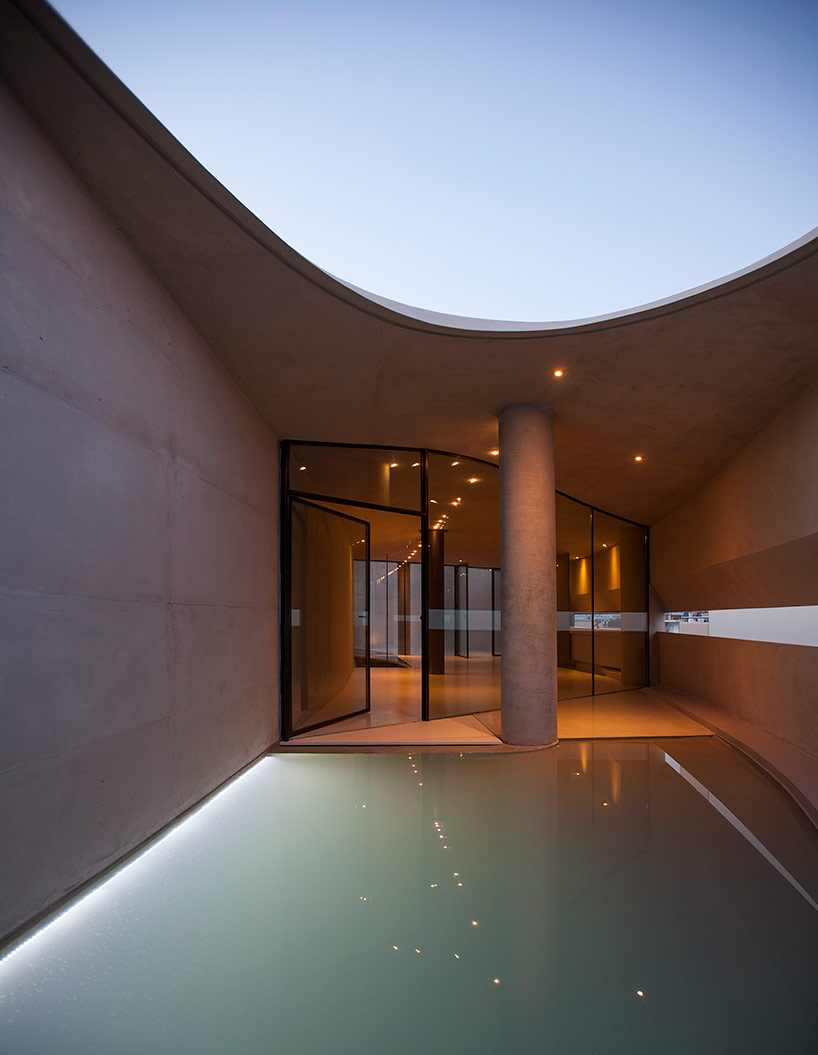 calculated openings frame views in the public spaces
image © petros perakis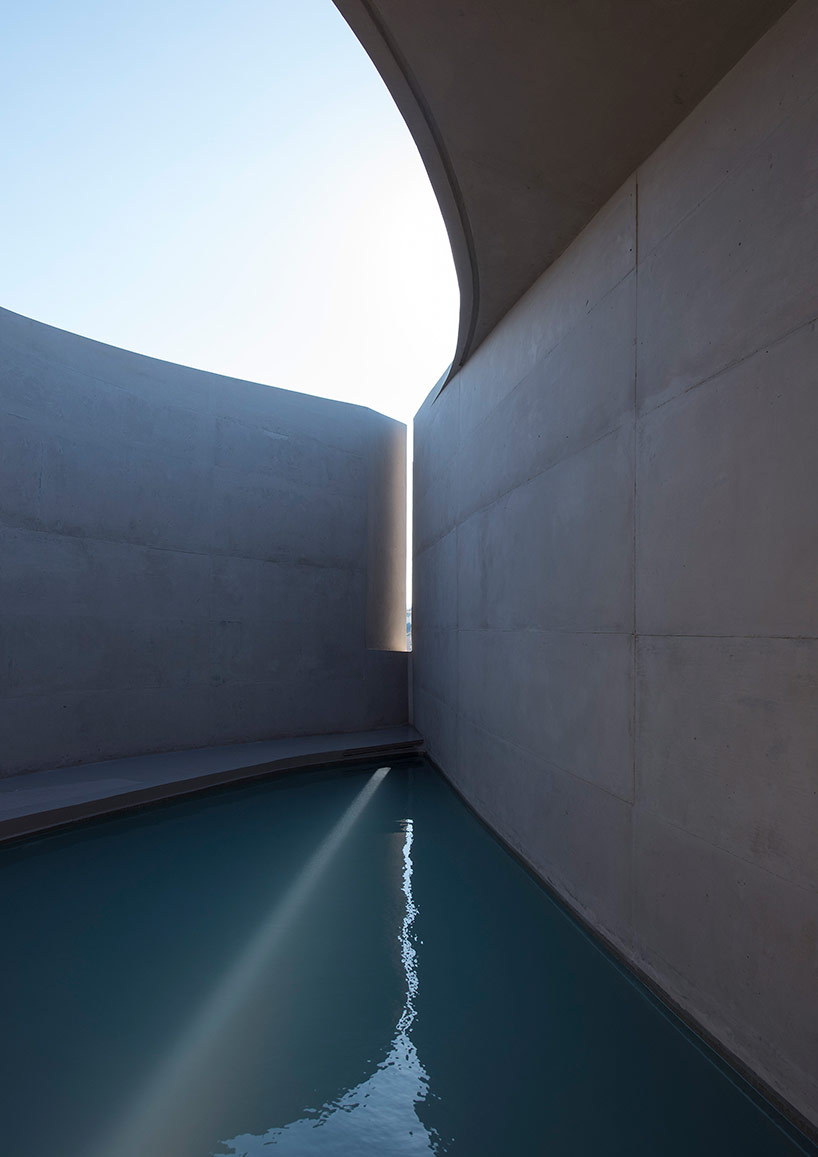 image © petros perakis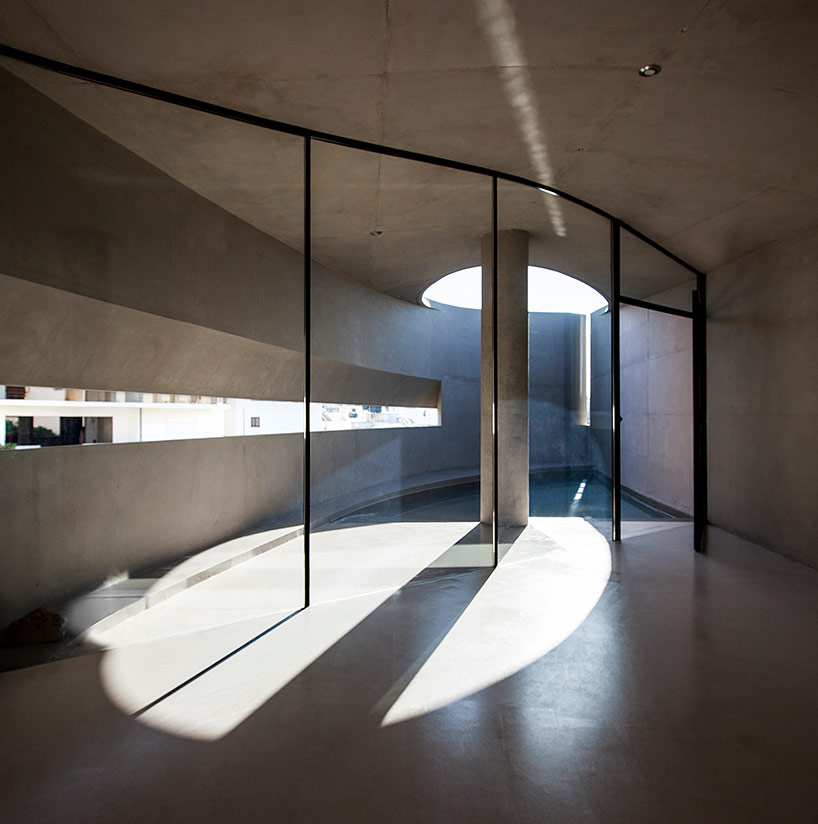 voids in the structure designed to the path of the sun form playful shadows
image © petros perakis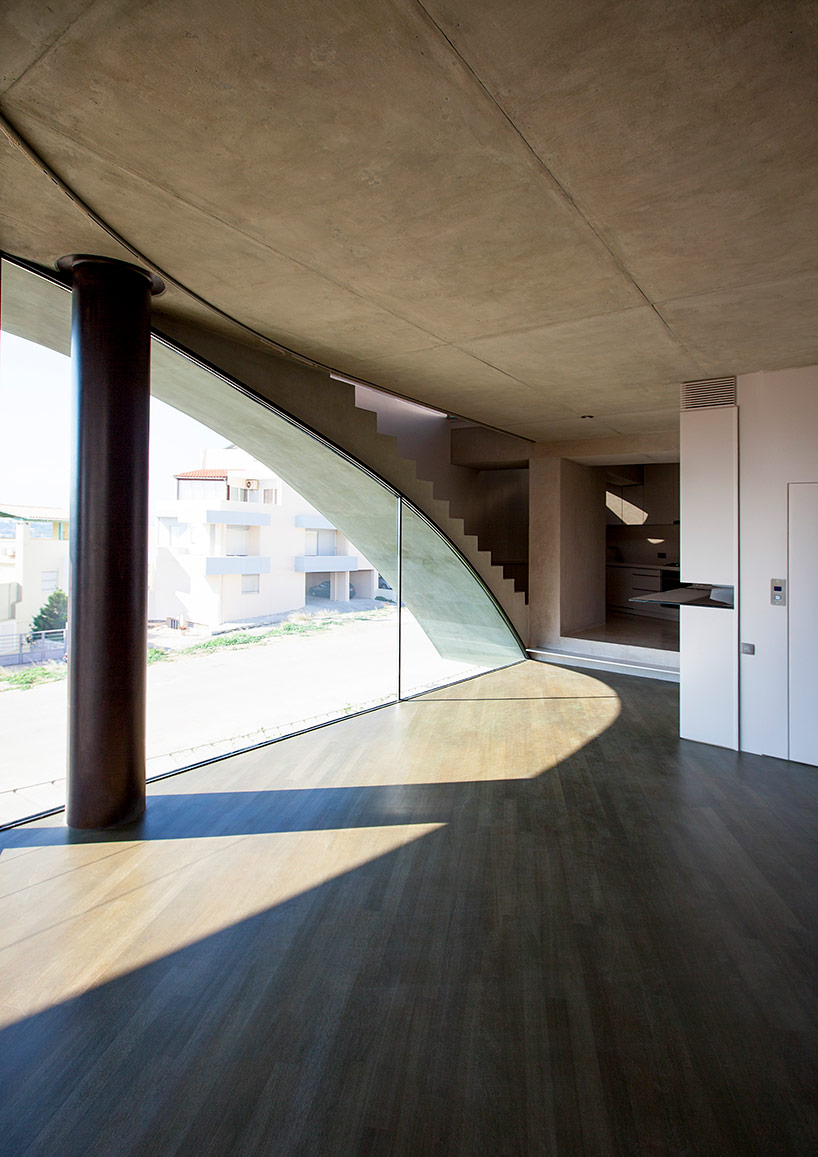 image © petros perakis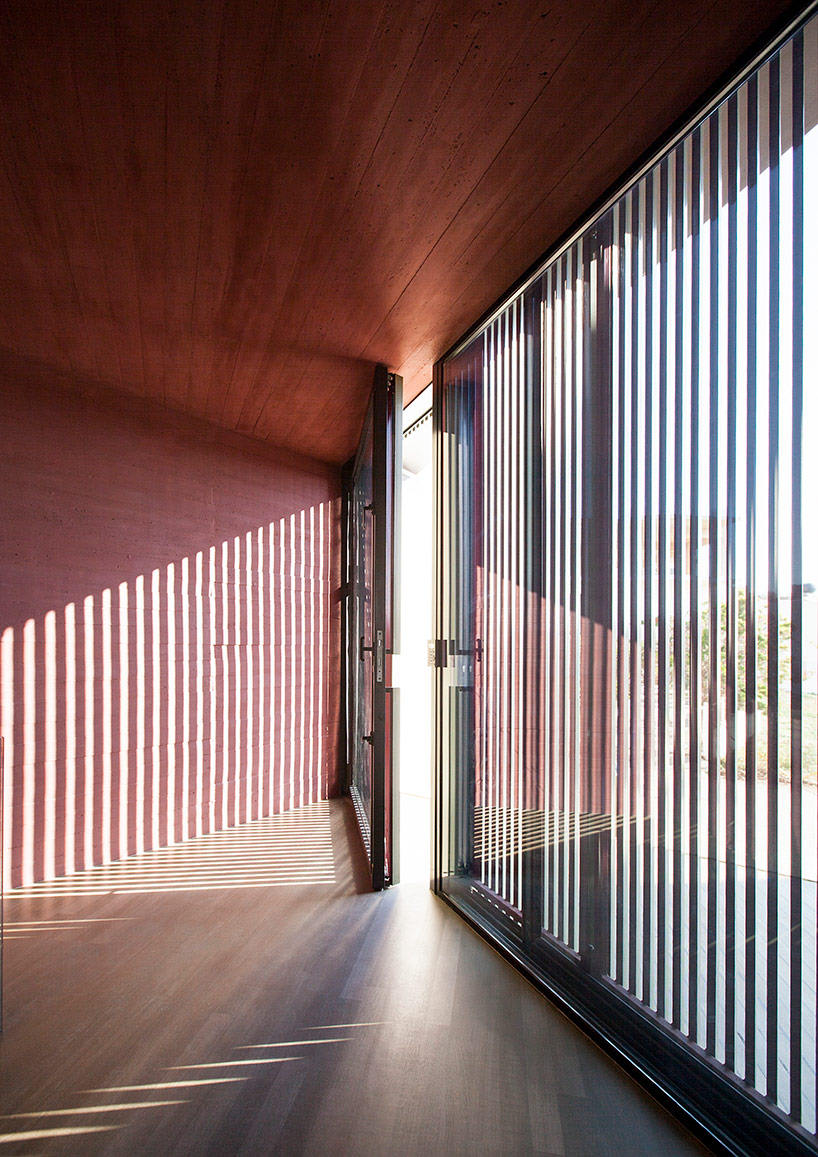 the entry area glows with the warm natural red of the concrete
image © petros perakis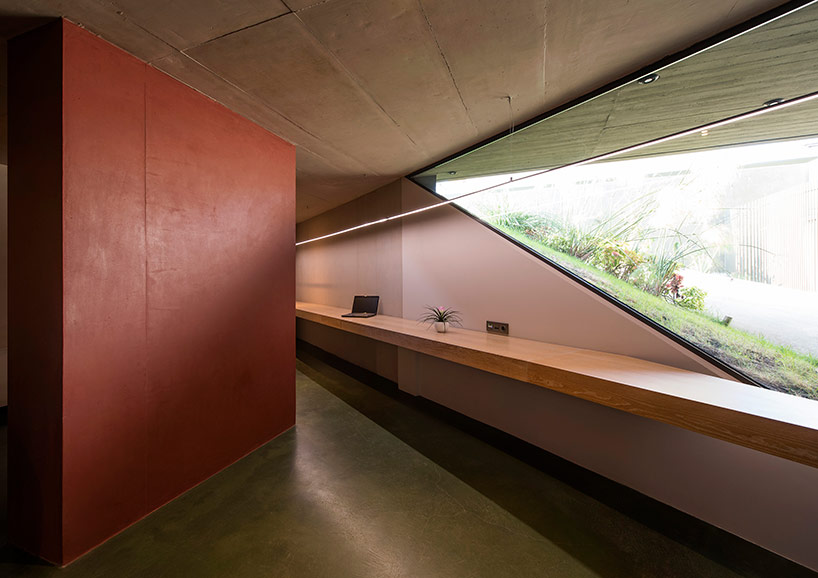 image © petros perakis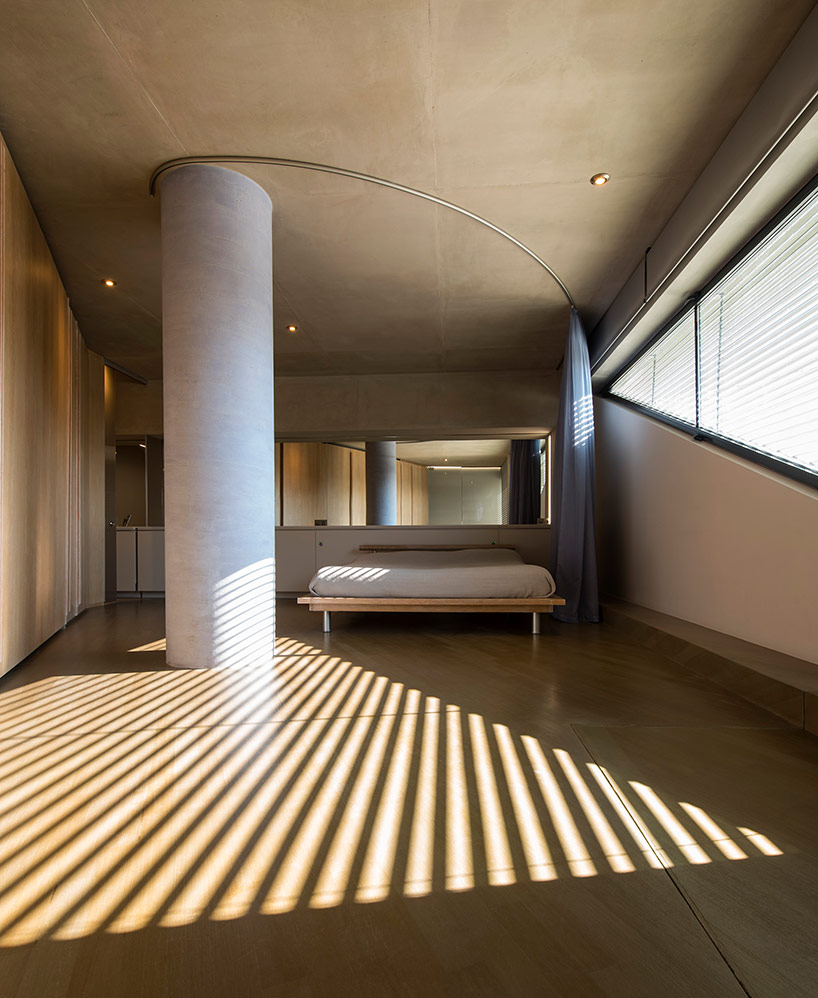 the openings for the partially-submerged bedroom areas follow the exterior topography
image © petros perakis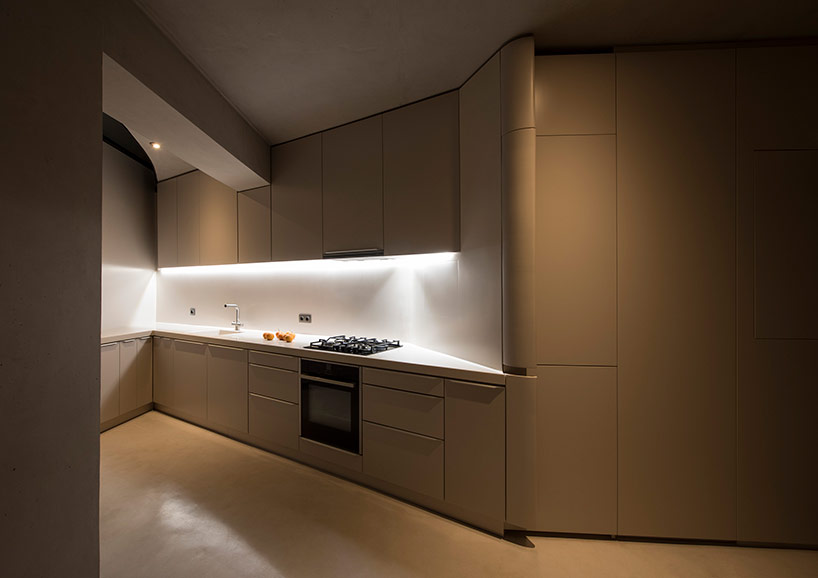 image © petros perakis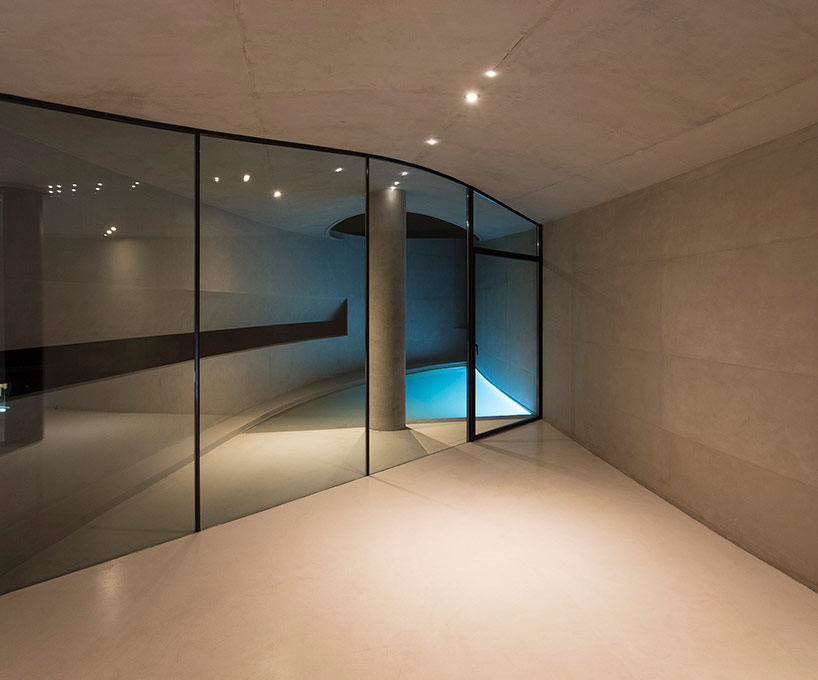 image © petros perakis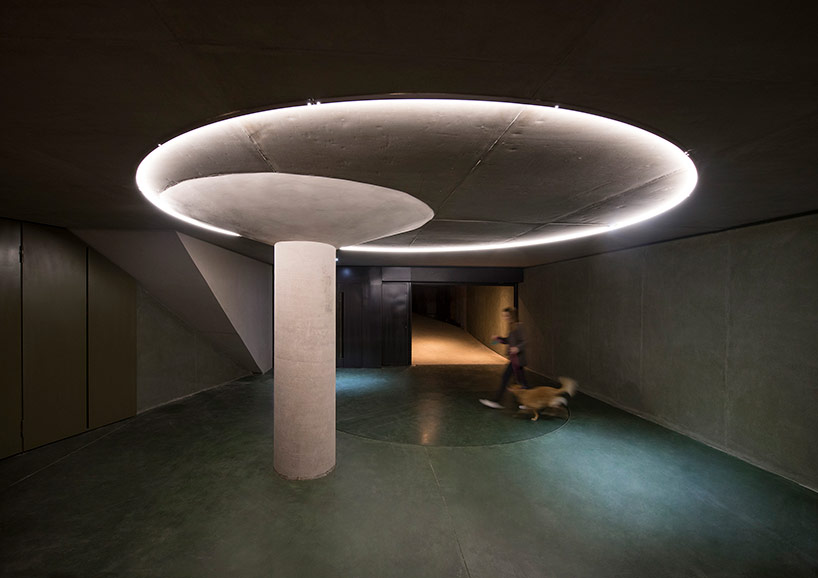 image © petros perakis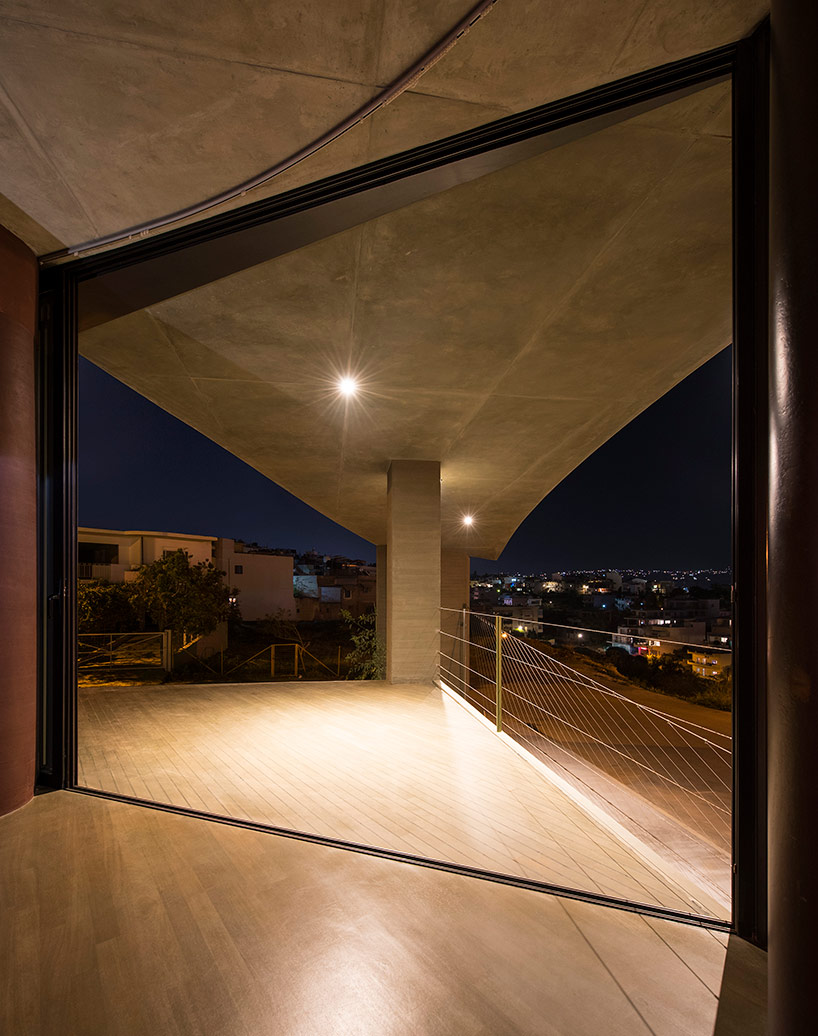 the partially-enclosed entry area enjoys views of the city, elevated above the ground level 
image © petros perakis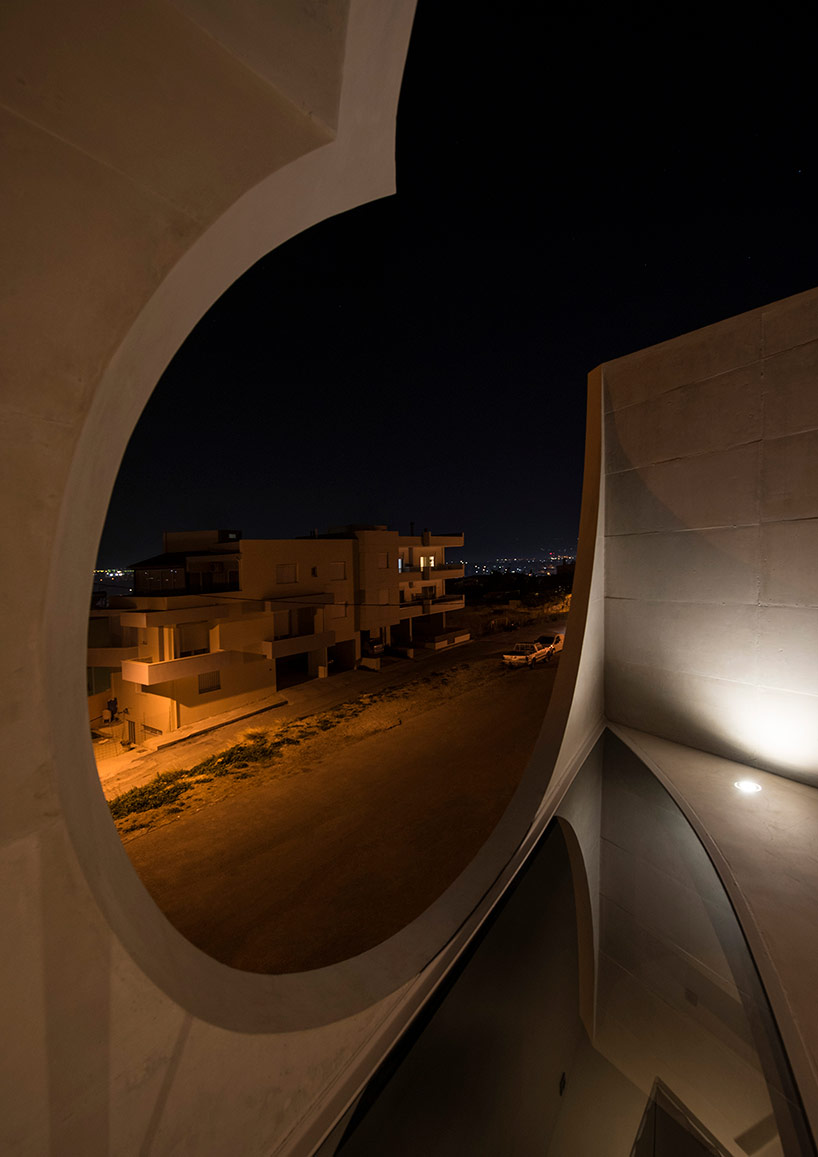 image © petros perakis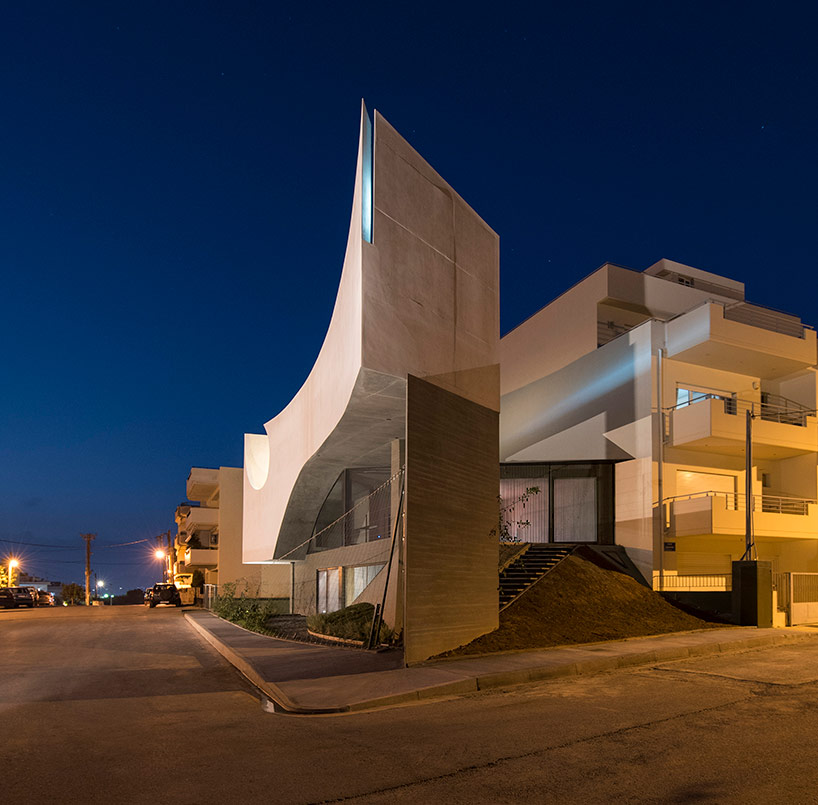 image © petros perakis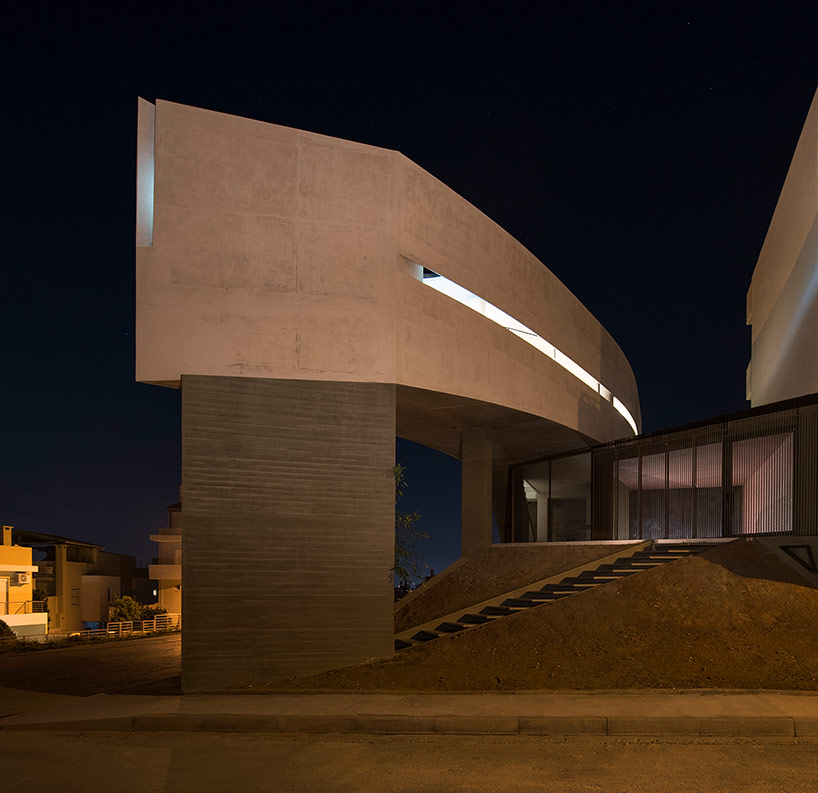 image © petros perakis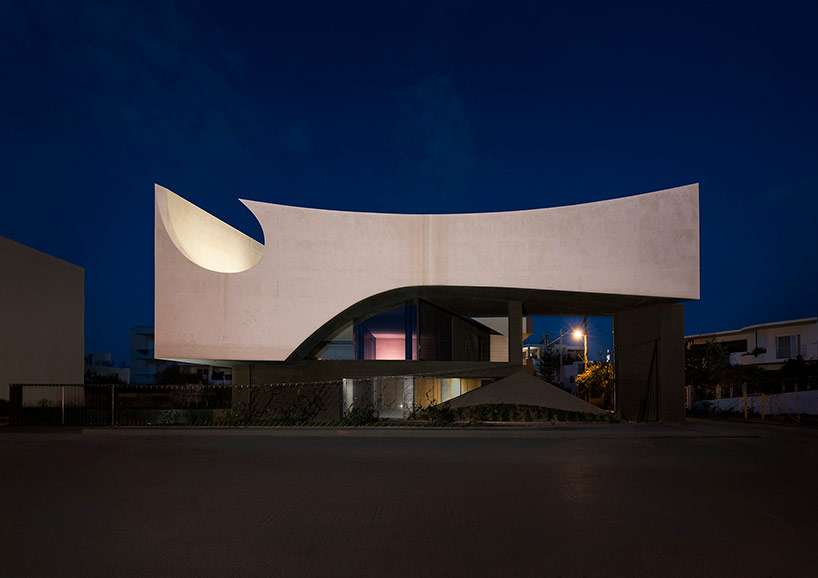 image © petros perakis
project info:
project team: tilemachos andrianopoulos, kostas mavros
collaborating architects: thanos bampanelos, grigoris stavridakis
structural design: athanasios kontizas
building technology: arvanitis spiros, tzouanakis stathis
phtotography: petros perakis
Save
Save
Save
Save
Save
Save
Save
Save
Save
Save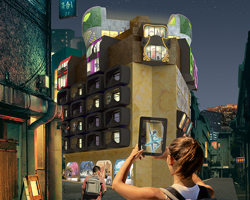 oct 10, 2017
oct 10, 2017
oct 05, 2017
oct 05, 2017
sep 26, 2017
sep 26, 2017
sep 03, 2017
sep 03, 2017
aug 14, 2017
aug 14, 2017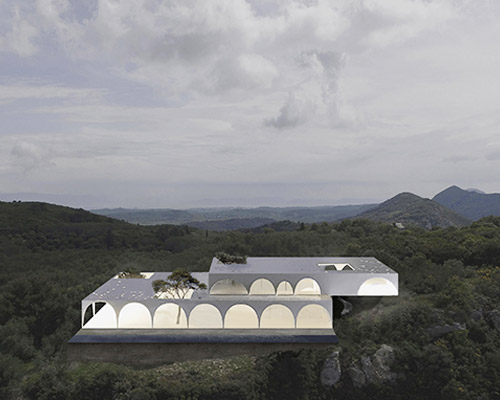 jul 31, 2017
jul 31, 2017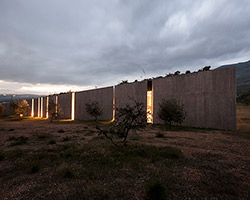 feb 09, 2015
feb 09, 2015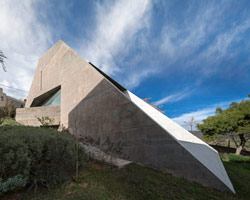 jun 10, 2013
jun 10, 2013
may 30, 2013
may 30, 2013