in 2012, tezuka architects constructed a kindergarten using local cedar trees damaged by saltwater after japan's devastating 2011 tsunami. the project, which was backed by UNICEF, featured a series of interlocking joints that came together to contain a large room that could be subdivided according to changing requirements. 'the great thing about timber is that you can keep the continuation from the structure to the small details,' architect takaharu tezuka told designboom in an interview earlier this year. 'often kids touch timber, as they feel it is natural, but they don't do this with concrete.'
video © katsuhisa kida / fototeca
four years later, tezuka architects returned to the site to complete the second phase of the project. this involved significantly enlarging the asahi kindergarten to accommodate the children of families who had returned to the region five years after the tsunami. as there were no more large trees for the architects and their team to use, smaller ones were used to maintain consistency across the site.

all images © katsuhisa kida / fototeca
other challenges came as a result of changes to the site's landscape, which looked considerably different four years later. as the area had developed into a residential district, the surrounding terrain had been lowered, meaning that the original structure now perches at the top of a small hill adjoining a number of other school buildings. the man-made landscape has been transformed into a sloping playground, where children can explore the area beneath the timber structure.

children are encouraged to explore the underside of the kindergarten

the man-made landscape has been transformed into a sloping playground

the original structure perches at the top of a hill adjoining a number of other school buildings

the kindergarten accommodates the children of families who returned to the area after the tsunami

the area surrounding the school is primarily residential

the design of the stairwell was derived from a japanese temple

the use of wood ensures a warm and hospitable environment

the expanded kindergarten viewed from the lower level

the building gently illuminated at dusk

an aerial view of the site, indicating its proximity to the sea

the original structure was completed in 2012
Save
Save
Save
Save
Save
Save
Save
Save
Save
Save
Save
Save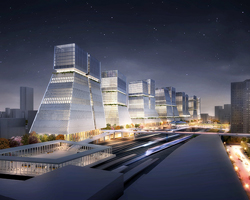 oct 12, 2017
oct 12, 2017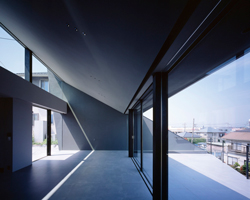 oct 08, 2017
oct 08, 2017
oct 07, 2017
oct 07, 2017
oct 01, 2017
oct 01, 2017
sep 30, 2017
sep 30, 2017
sep 27, 2017
sep 27, 2017
oct 13, 2017
oct 13, 2017
oct 12, 2017
oct 12, 2017
oct 10, 2017
oct 10, 2017
sep 20, 2017
sep 20, 2017
jul 03, 2017
jul 03, 2017
jun 09, 2017
jun 09, 2017