jul 11, 2011
tezuka architects: ring around a tree
'ring around a tree' by tezuka architects, tachikawa, tokyo, japan image © katsuhisa kida /FOTOTECA
japanese practice tezuka architects has completed 'ring around a tree', a dual-purpose annex building at fuji kindergarden – designed by the duo in 2007 – in tachikawa, tokyo, japan. sited adjacent to the existing school, the structure functions as both english-language classrooms and as a waiting station for school buses.
half of the structure is enclosed while the other half is exposed to the external environment image © katsuhisa kida /FOTOTECA
permeated by wandering branches and overgrown foliage, the structure looks to destroy the boundaries between internal and external, and built and natural environments. seven staggered floor plates modestly surround the mature and twisting tree, its columns and stairways dissolved into the shadows of the leaves and hardwood. 
the structure surrounds a zelkova tree that was partially uprooted during a typhoon and miraculously recovered image © tezuka architects
the continuous centripetal form reflects that of the main building, its partially exposed volume sheltered by the trees large canopy. contained within a five meter height, the open, treehouse-like structure features a series of compressed and enclosed spaces accessible only to crouching, crawling children. void of many barriers, the offset platforms are covered in soft rubber mats that help cushion the small, tender bodies and inevitable accidents.
looking from the ground floor up image © katsuhisa kida /FOTOTECA
the glass enclosed unit hosts two classrooms that are clear of traditional desks and chairs. each consuming one floor, the learning environments aim to project a fruitful and liberating atmosphere that is free of constrictive elements.
the structure was built around the tree, preserving every branch and limb image © tezuka architects
thin railings disappear into the shadows of the tree image © tezuka architects
small compartments – ranging in height from 600mm to 1200mm – are intended for children only image © tezuka architects
rubber mats cushion the crawling children and inevitable falls image © katsuhisa kida /FOTOTECA
ropes are strung above certain branches so that the children do not climb on them image © tezuka architects
lookout on the top level image © tezuka architects
view towards classrooms image © katsuhisa kida /FOTOTECA
two classrooms are housed within the glazed structure image © katsuhisa kida /FOTOTECA
in context – school to the left, parking lot and main road ahead image © katsuhisa kida /FOTOTECA
floor plan/ level 0 image courtesy tezuka architects
floor plan/ level 1 image courtesy tezuka architects
floor plan/ level 2 image courtesy tezuka architects
floor plan/ level 3 image courtesy tezuka architects
floor plan/ level 4 image courtesy tezuka architects
floor plan/ level 5 image courtesy tezuka architects
section image courtesy tezuka architects
project info:
construction: nichinan-tekkou area: 146.98 square meters
Save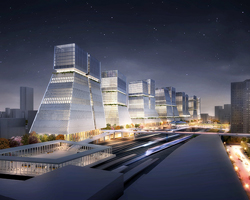 oct 12, 2017
oct 12, 2017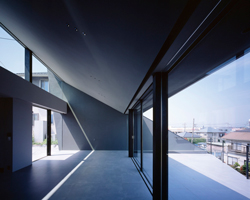 oct 08, 2017
oct 08, 2017
oct 07, 2017
oct 07, 2017
oct 01, 2017
oct 01, 2017
sep 30, 2017
sep 30, 2017
sep 27, 2017
sep 27, 2017
sep 20, 2017
sep 20, 2017
jul 26, 2017
jul 26, 2017
jul 03, 2017
jul 03, 2017