oct 09, 2011
the phaidon atlas of 21st century world architecture travel edition
'the phaidon atlas of 21st century world architecture travel edition'
publisher: phaidon year: 2011 size: 469 pages, 15.5 cm × 11 cm ISBN: 978-0-7148-4878-5
_____________________________________________________________________
designboom rating:
_____________________________________________________________________
the global architectural perspective provided by this pocket-sized and portable edition of 'the phaidon atlas of architecture 21st century world architecture' makes it an ideal companion for all travellers who love architecture.
content buildings from every end of the world including oceania, asia, europe, africa, north america and south america are catalogued and mapped to their regional locations. the publication is a compilation of buildings that were constructed after the year 2000, representing a variety of functional uses ranging from residences to transportation hubs to office structures and skyscrapers.
the comprehensive selection of projects features the work of well-known architects including BIG, massimiliano fuksas, rem koolhaas and pugh + scarpa alongside a range of emerging practices around the globe. is it for me? if you are interested in visiting some of the most unusual yet practical architectural structures so far created in the 21st century, then this book is for you.
table of contents featuring different regions of the world image © designboom
first page of the southwest asia accompanied by a regional map image © designboom
beginning of projects located in southern spain image © designboom
projects located in northern africa image © designboom
(left) map of new york city identifying project locations (right) projects in south america featuring the architect, project title, location and brief description images © designboom
six projects are featured within a complete spread image © designboom
cover
_________________________________________________________________________________________
designboom ratings:
interesting
good read, worth a look
very good
excellent, recommended
must have _________________________________________________________________________________________
apr 29, 2017
apr 29, 2017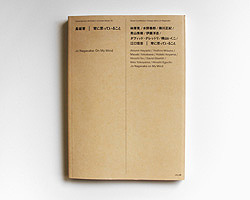 feb 03, 2017
feb 03, 2017
dec 12, 2016
dec 12, 2016