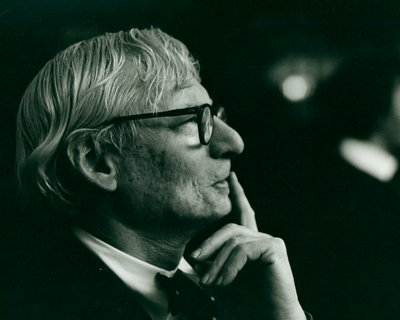 feb 28, 2013
'louis kahn: the power of architecture' exhibition at vitra design museum
'louis kahn: the power of architecture' exhibition at vitra design museum 2013 and design museum london 2014image © raymond meier
'louis kahn – the power of architecture'running from 23rd of february to the 11th of august, 2013vitra design museum, weil am rhein
for the first time in over two decades, the work of world renowned architect louis kahn is exhibited in a multi-media retrospective that pulls material from an eclectic array of sources to provide a full history of kahn and his legendary works. the exhibition is presented at the vitra design museum in weil am rhein, designed to speak to a range of audiences, from those completely unfamiliar with the subject matter to the most architecturally savvy spectators. the curators, art historian stanislaus von moos and vitra design museum representative jochen eisenbrand have compiled over 60 hand-made models, 70 original drawings – including charcoal, watercolors, and pastels – 20 travel sketches, photographs, and films, all supplied in large part by kahn's three children: nathanial kahn, filmmaker and producer of academy-award nominated movie 'my architect- a son's journey'; acclaimed artist alexandra tyng, and virtuoso musician sue ann kahn, as well as lent items from various institutions from the united states and germany.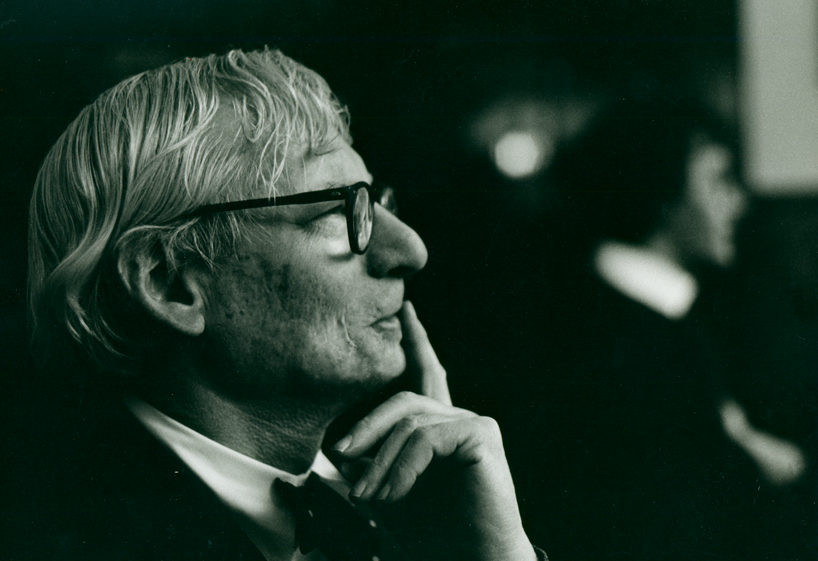 'louis kahn: the power of architecture' exhibition at vitra design museumimage © robert c. lautman photography collection / national building museum
kahn's extensive built, and un-built, oeuvre is organized into 6 sections proceeding a biographical area illustrating his early childhood and formative years, which led to his career path in architecture. the exhibition is composed of sections including 'the city', 'science', 'landscape', 'house', 'eternal present', and 'community'. 'the city' examines his beginnings and influence stemming from his home town of philadelphia. 'science' looks at his studies in natural structural laws where much of his work was influenced by co-worker anne tyng and french engineer robert le ricolais. 'landscape' examines the inseparable importance of landscape to the architecture with the realization of integrated gardens into his structures as is best illustrated with the kimbell art museum in fort worth, texas. 'house' explores his re-envisioned residential typologies within the greater context of a community, experimenting specifically with functionalism and modularity. 'eternal present' communicates one of kahn's most important revelations in design, the reversion to ancient architecture and its application to the contemporary world, as architectonically the structure coexists and eventually decays back into the landscape. 'community', dedicated almost the entire second floor of the exhibition, looks at his exploration into the social qualities of architecture, especially through his completion of the national assembly hall in dhaka and the effects on its peoples. altogether, the individual sections aim to give a well rounded look into the life and work of louis kahn, to dispel the architect's perhaps inaccurate categorizations and present instead the truly dynamic facets that defined him.

a conversation with louis kahn's son, nathanial kahn
video © designboom
designboom met up with nathanial kahn at the inauguration of the exhibition to discuss his father's legacy and impact in contemporary architecture as well as to explore some issues surrounding the construction and opening of the 'FDR four freedoms park' – or roosevelt memorial as it was originally called – marking the latest of kahn's works to be built after his death in pennsylvania station, new york. see our earlier coverage of the memorial here.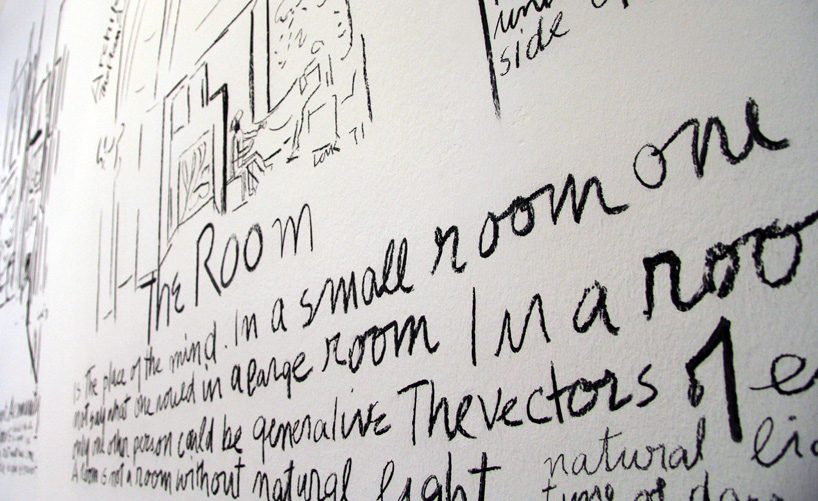 artist gaby roter's reproduction of kahn's late sketches exploring the city, the street and the room image © designboom
some of kahn's projects today are returning to center stage as architects are being asked to renovate or expand upon his existing buildings, an endeavor which his children are not taking lightly. alexandra tyng shared a few words on the attempted expansion of the 'jonas salk institute' in la jolla, california:
db: could you offer some thoughts as to why you helped lead efforts to thwart expansion plans of the salk institute?
the salk institute was definitely conceived of as a whole and if it needed more space in any way it would have been ideal if he himself could have designed it. the other components of the original design were intended for different uses, residences and the center [square] closer to the ocean, but if he had been able to do that himself…it would have been great if he could have designed it. I think it would have been very very difficult for anyone to take on the job of designing extra laboratories next to what he had, and unfortunately there wasn't much land next to the building, and I'm not even sure they even owned the property at that time so they had a very limited place where they could put the addition. we were against the expansion just because of the grove that preceded the plaza as you walk in. it was a really essential contrast before the walk to the plaza, you really needed that grove to give the plaza a surprise element, you needed that preparation for its starkness, the grove was very mysterious and dark – and wild in a way. you also need that space to view the building as a whole. the addition doesn't allow the contrast between the grove and plaza and doesn't allow you the viewing space.
db: would any extensions to the building ultimately compromise the original character of the project?
if you actually extended the building I would say of course, yes. just the way it is, it is a thing unto itself, and I would say the same thing about the kimbell art museum.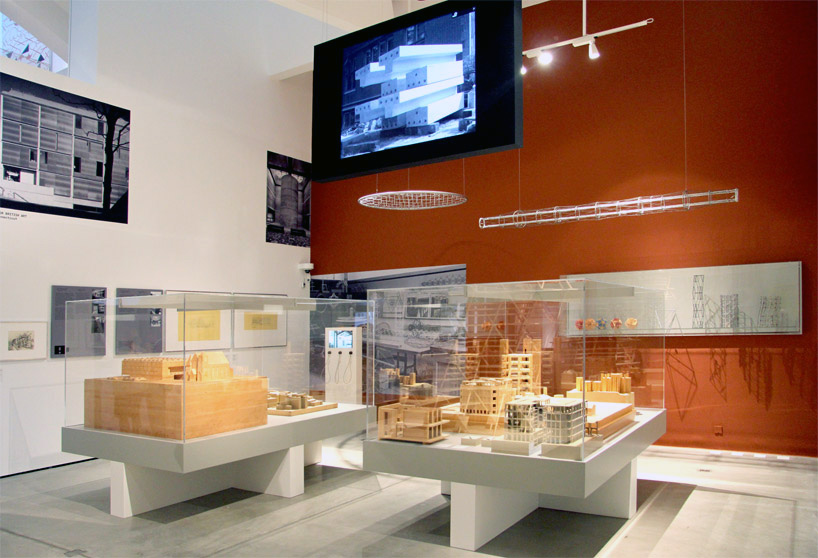 exhibition space for 'the city' with models, images, sketches, video, audio, and study modelsimage © designboom
'the crocodile must want to be the crocodile for reasons of the crocodile' – l. kahn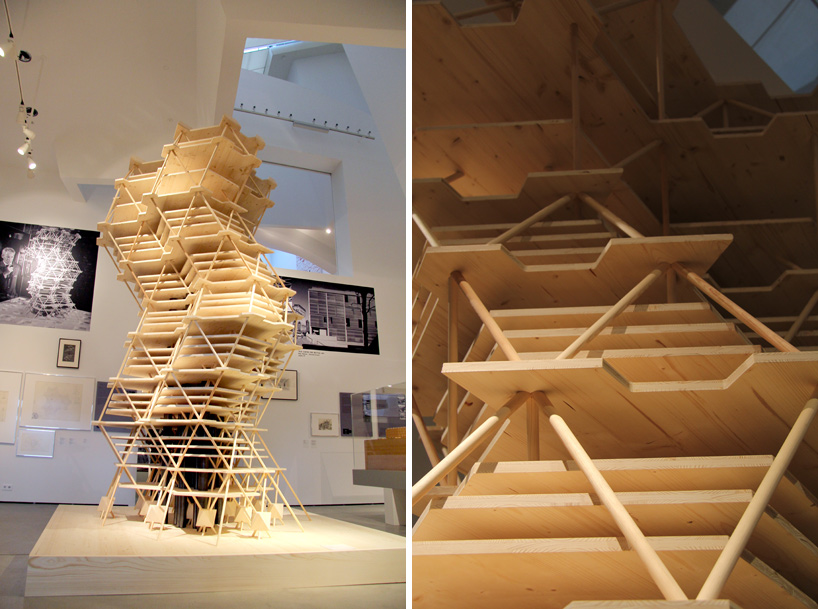 'city hall tower' scale model and detail (1:50)image © designboom
'the sun never knew how great it was until it hit the side of a building' – l. kahn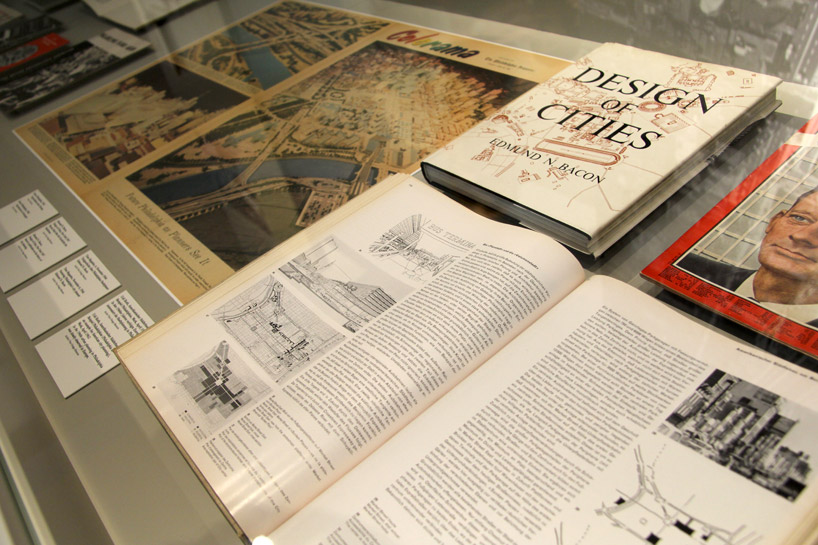 various publicationsimage © designboom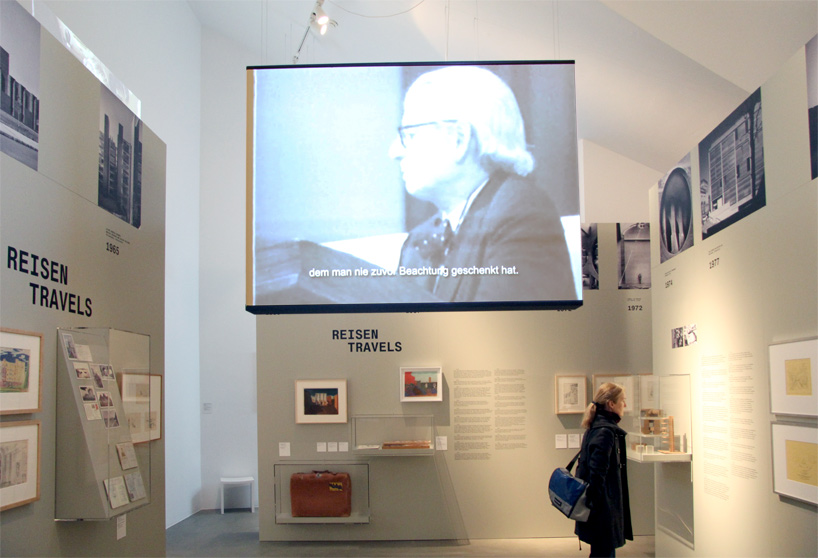 space dedicated to his travels that shaped much of his most important workimage © designboom
'we need nature, but nature doesn't need us' – l. kahn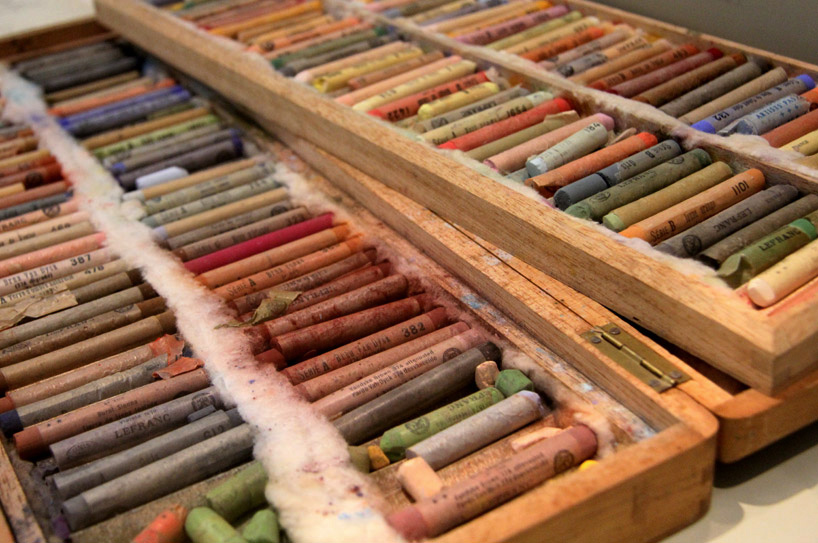 personal travelling set of oil pastelsimage © designboom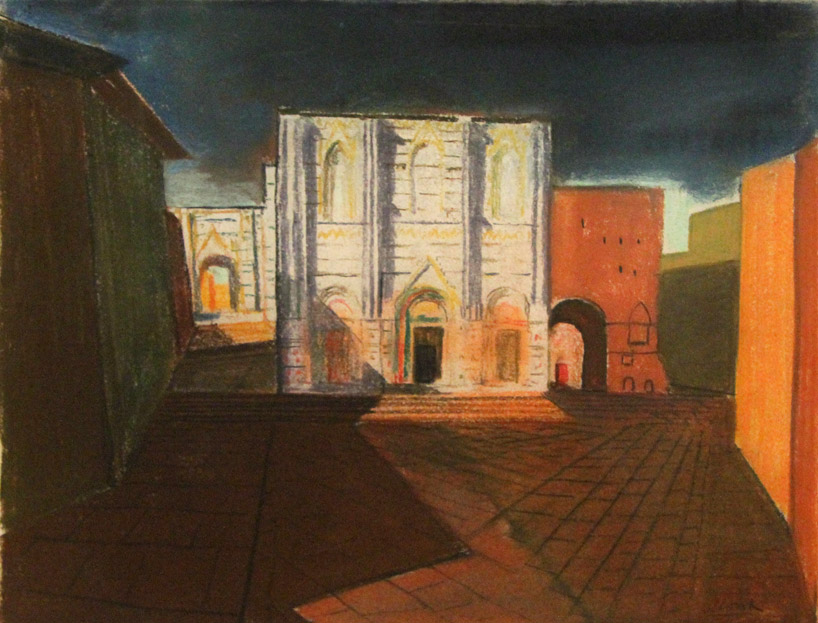 oil pastel drawing in italyimage © designboom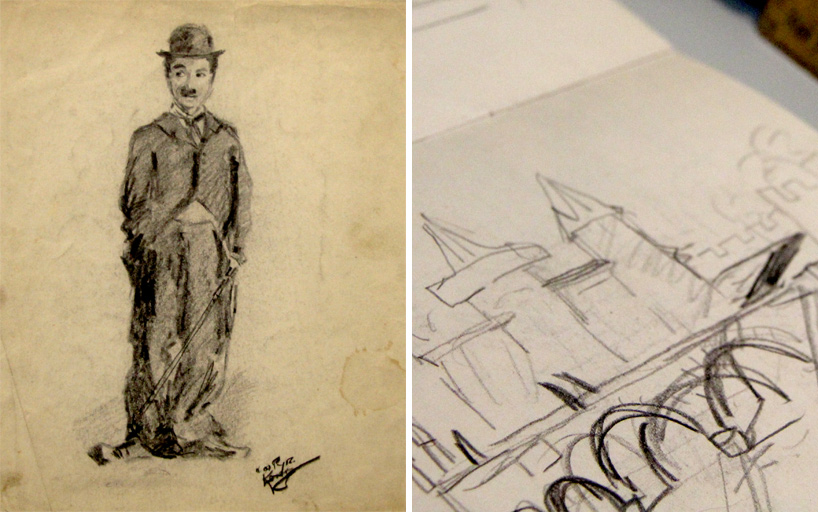 (left) sketch of charlie chaplin (right) travel sketchesimages © designboom
'when the work is completed the beginnings must be felt' – l. kahn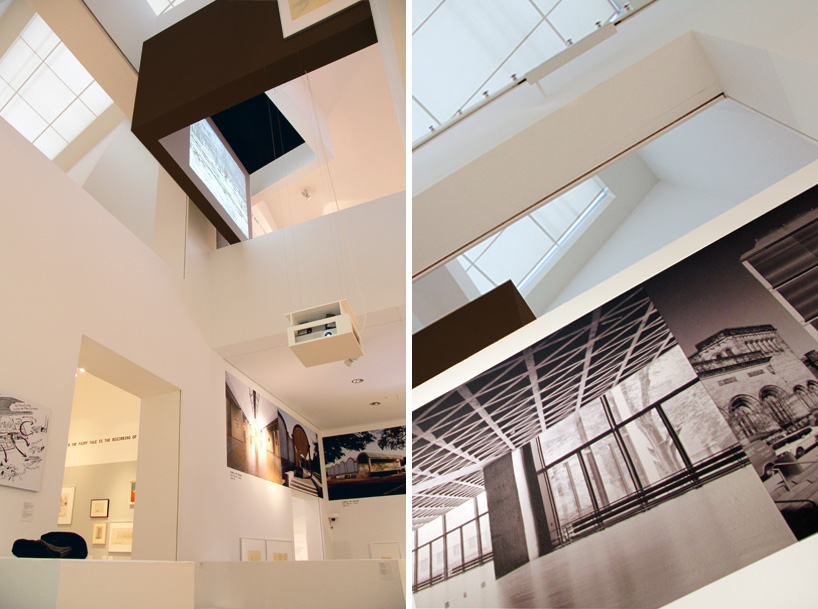 exhibition elements communicate over two floors with various openings in the walls and roof planeimage © designboom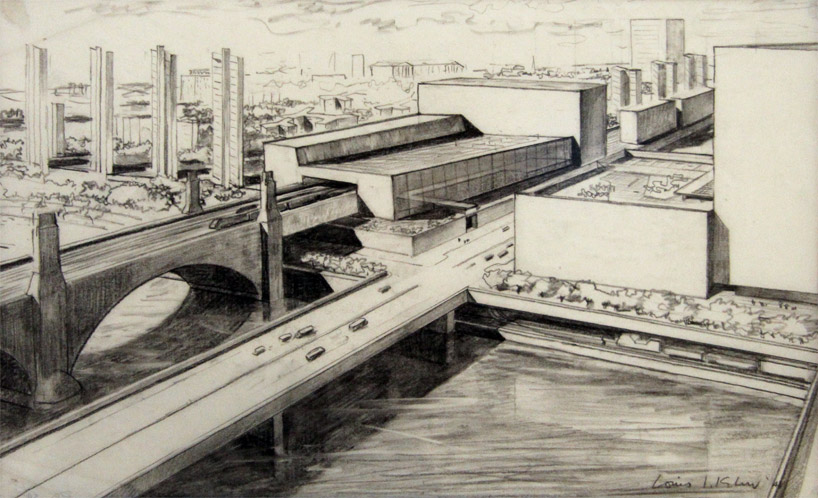 image © designboom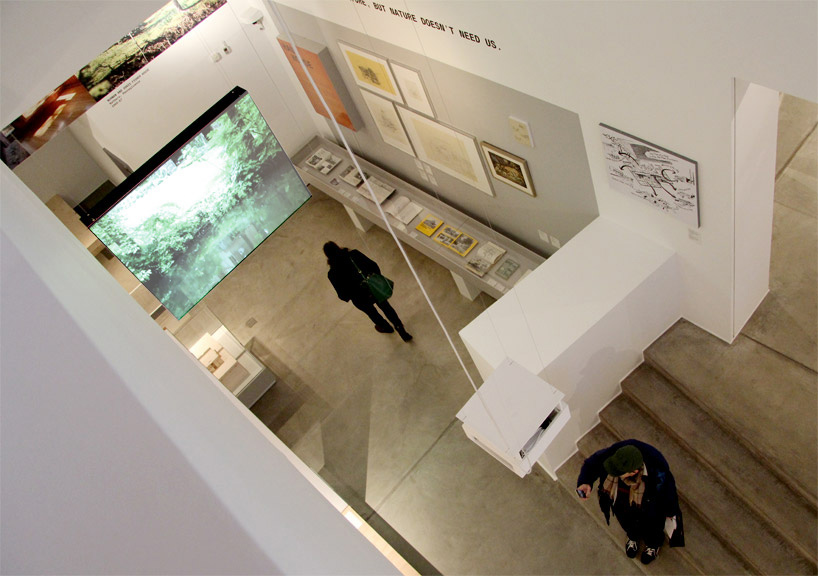 themes in nature explored in his designsimage © designboom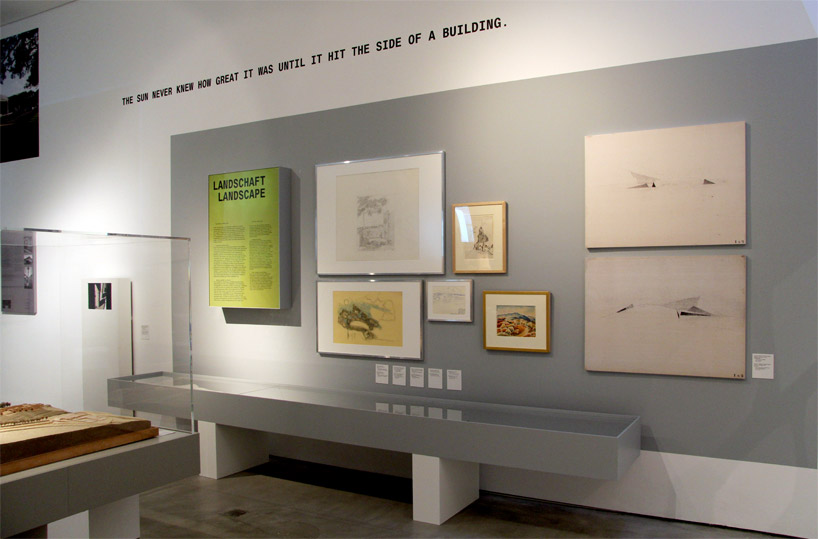 series of books and drawings exploring the connection of landscape to buildingimage © designboom
'the wish in the fairytale is the beginning of science' – l. kahn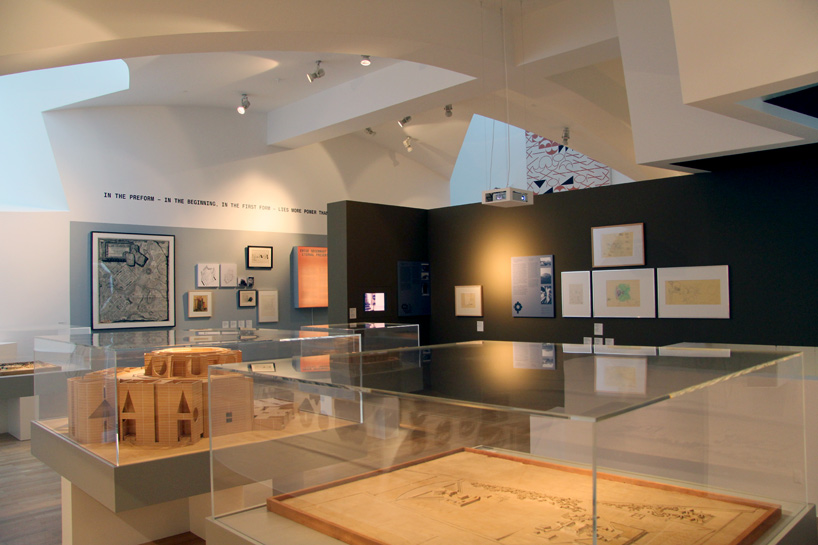 'eternal present – ruins and archetypes'image © designboom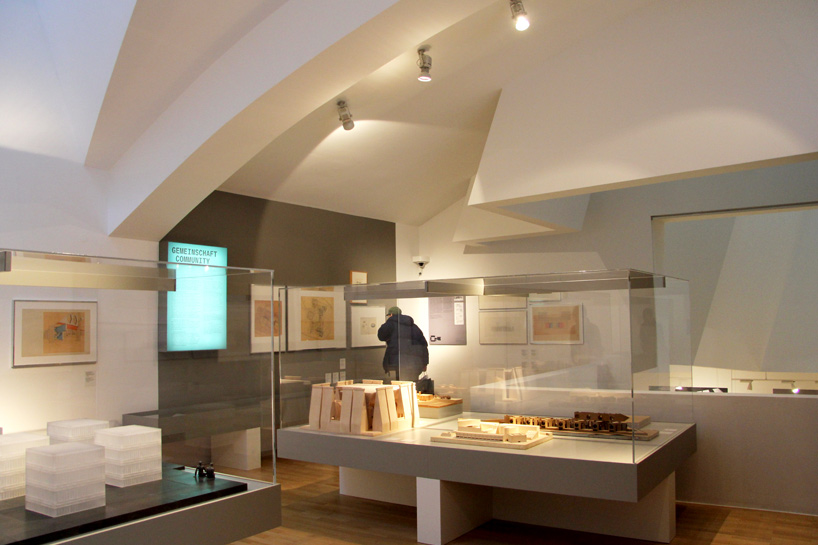 'community'image © designboom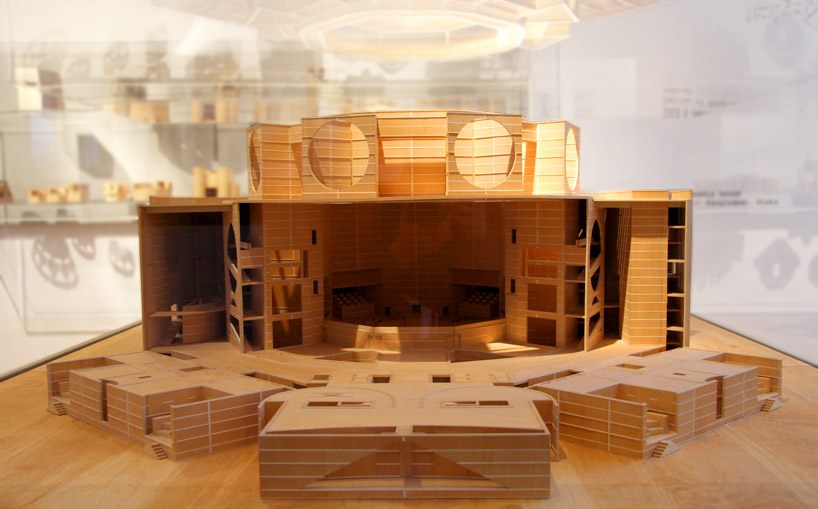 national assembly hall in dhaka section modelimage © designboom
'in the preform – in the beginning, in the first form – lies more power than in anything that follows' – l. kahn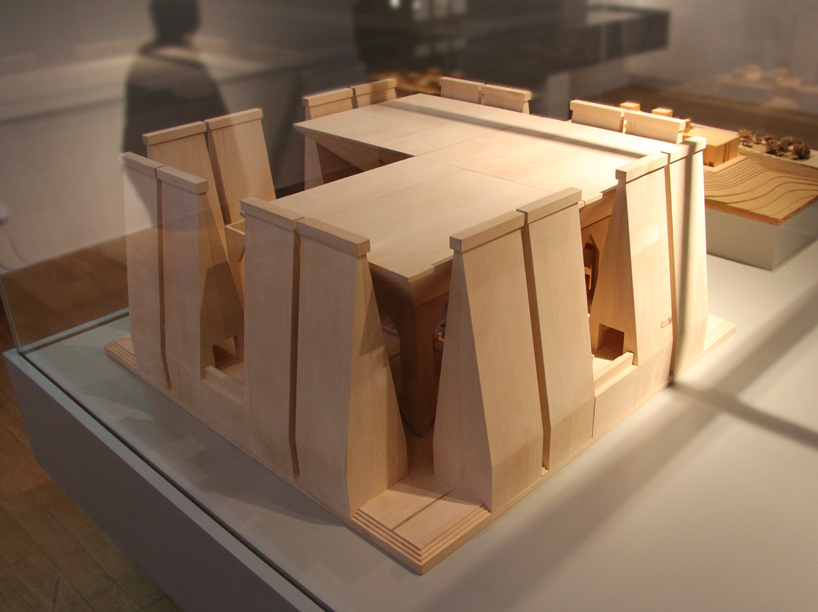 'hurva synagogue': jerusalem, israel, 1967-1974 – not realizedimage © designboom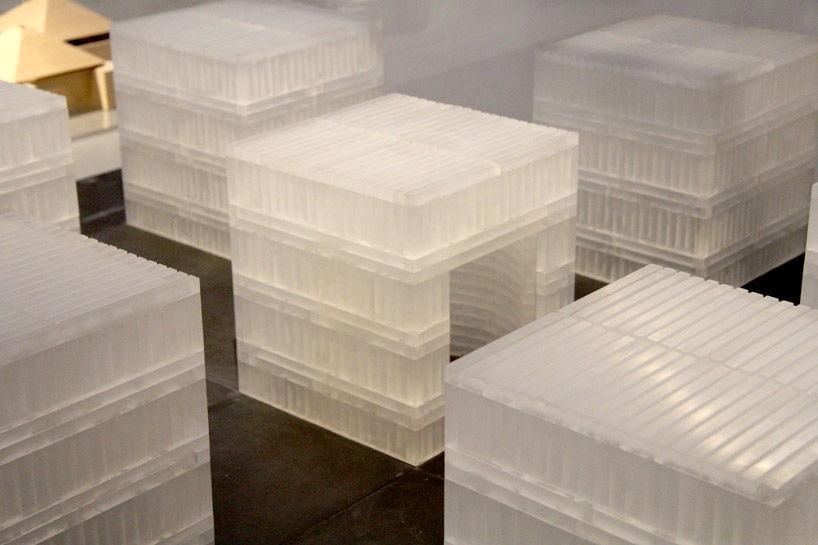 'memorial to the six million jewish martyrs': battery park, new york, 1966-1972 – not realizedimage © designboom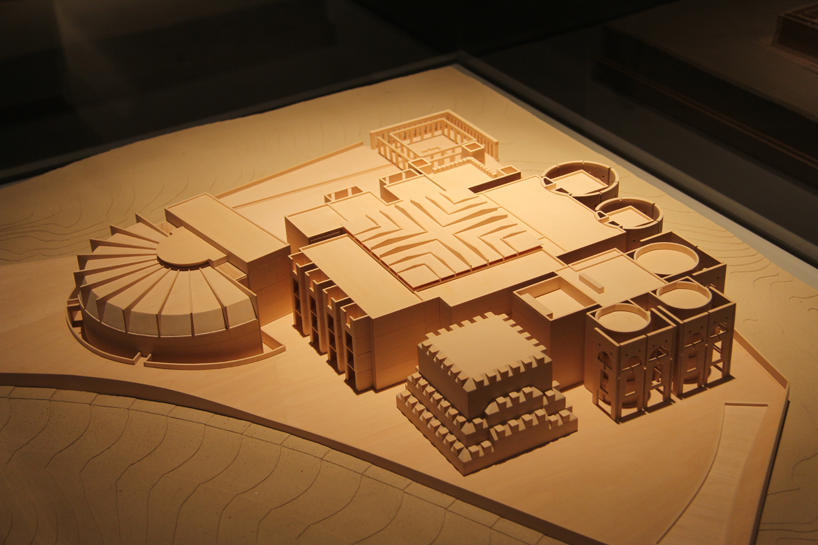 unrealized project: 'architecture is building with ruins wrapped around it'image © designboom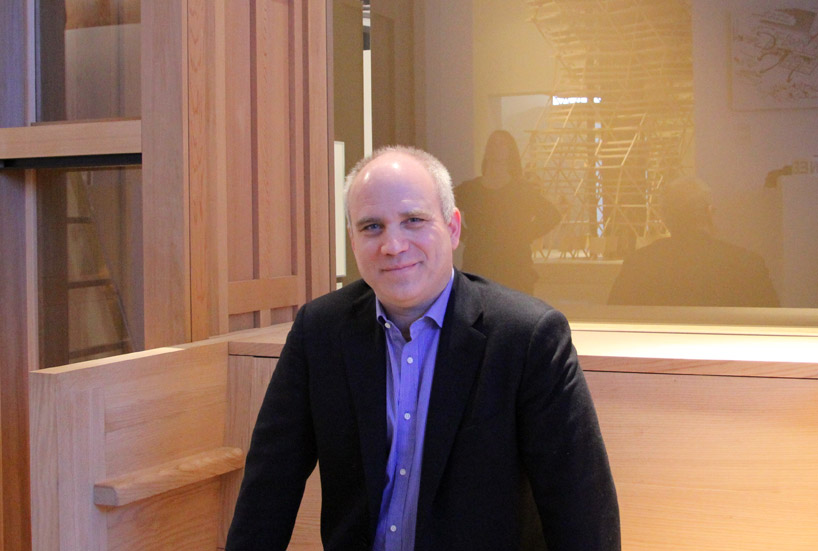 film maker nathanial kahnimage © designboom
UPDATE: 'louis kahn – the power of architecture' travels to the london design museum and is on show from july 9th to october 12th, 2014.
nov 14, 2013
nov 14, 2013
aug 17, 2013
aug 17, 2013
may 27, 2013
may 27, 2013
oct 22, 2012
oct 22, 2012
vitra
(78 articles)
may 07, 2020
may 07, 2020
apr 29, 2020
apr 29, 2020
sep 18, 2019
sep 18, 2019
a diverse digital database that acts as a valuable guide in gaining insight and information about a product directly from the manufacturer, and serves as a rich reference point in developing a project or scheme.