may 30, 2012
thomas heatherwick: making
aerial view of the doha grand hotel in doha
author: thomas heatherwick publisher: the monacelli press year: 2012 size: 599 pages, 21.5 x 25 cm
ISBN: 978-1-580993-344-6
_____________________________________________________________________
designboom rating:
_____________________________________________________________________
'the intention is not to persuade others to adopt any single approach to design or to promote any one philosophy but only to try to explain the thinking that went into each project and tell the story of how our ideas developed.' – thomas heatherwick, author and architect
content this volume demonstrates the evolution of methodologies, product design, installations and buildings produced by the london-based firm, heatherwick studio over a time span of two decades. presented in a chronological format and subdivided by documentation of their annual christmas card tradition, this compilation introduces the experimental techniques and processes involved in the generation and implementation of their expansive portfolio.
documented with initial sketches, drawings, renderings and detailed photographs taken during both phases of production and completion, this colorful depiction shows the broad expanse of their practice's work.
is it for me? if you are interested in expanding your knowledge of materials, fabrication and construction techniques for projects at a variety of scales, then this book is for you.
doha grand hotel (p 470-471) image © designboom
interior view of 'pacific place' in hong kong
aerial view of 'pacific place' (p 392-393)
excerpt of documentation of 'pacific place' (p 392-393) image © designboom
'the teesside power station' in stockton, england
competition proposal for london's new cable car (p 545-555) image © designboom
'rolling bridge' in paddington basin, london
'rendering of the baku tea house' in baku, azerjaijan (p 527)
electricity pylon to minimize the silhouette of the structure on the british landscape (p 582-583) image © designboom
christmas card from 2008 image © designboom
the card was formed by cutting the address into folded paper, creating a unique snowflake for every recipient
salviati glass furniture – can blown glass be structural? (p 306-307) image © designboom
study of making objects from a single piece of zipper (p 169-170) image © designboom
cover of 'making' by thomas heatherwick image © designboom
_________________________________________________________________________________________
designboom ratings:
interesting
good read, worth a look
very good
excellent, recommended
must have _________________________________________________________________________________________
apr 29, 2017
apr 29, 2017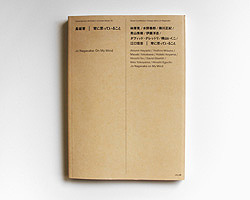 feb 03, 2017
feb 03, 2017
dec 12, 2016
dec 12, 2016
nov 09, 2016
nov 09, 2016
apr 29, 2016
apr 29, 2016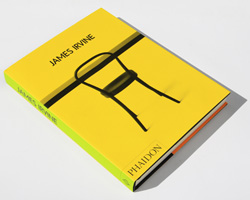 oct 11, 2015
oct 11, 2015
oct 12, 2017
oct 12, 2017
sep 15, 2017
sep 15, 2017
aug 14, 2017
aug 14, 2017