see designboom's TOP 10 stories archive:



TOP 10 ARCHITECTURE PROJECTS THAT INTEGRATED NATURE IN 2016

over the past 12 months, designboom has featured a wide range of architectural projects that engage directly with the natural environment. despite being diverse in scale, material, and setting, each of our selected works respond to their context, either in conceptual or realized forms. from an earthquake memorial museum in china to a proposal to excavate new york's central park, take a look at our roundup of schemes that interact with the natural world.
STRUCTURES OF LANDSCAPE AT TIPPET RISE ART CENTER BY ENSAMBLE STUDIO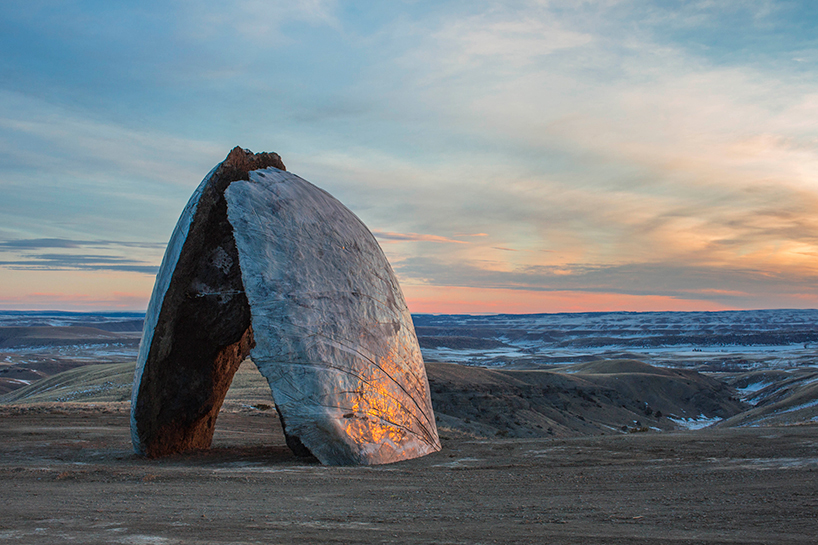 image © ensamble studio / courtesy of tippet rise
on an 11,500-acre cattle ranch in fishtail, montana, tippet rise art center forms a major new destination for music and contemporary sculpture. tippet rise, which opened in june, has curated a collection of large-scale sculptural installations by some of the world's foremost artists and designers. embracing the challenge of creating harmony between an architectural intervention and the local landscape, ensamble studio was drawn to earthen materials and preexisting natural conditions in the project's conception. the studio looked towards geological transformation processes — like sedimentation, erosion, weathering, crystallization, compaction, and metamorphism — as methods to reinterpret the topography.
read more about the project on designboom here.
SHANDONG TEAHOUSE BY TRACE ARCHITECTURE OFFICE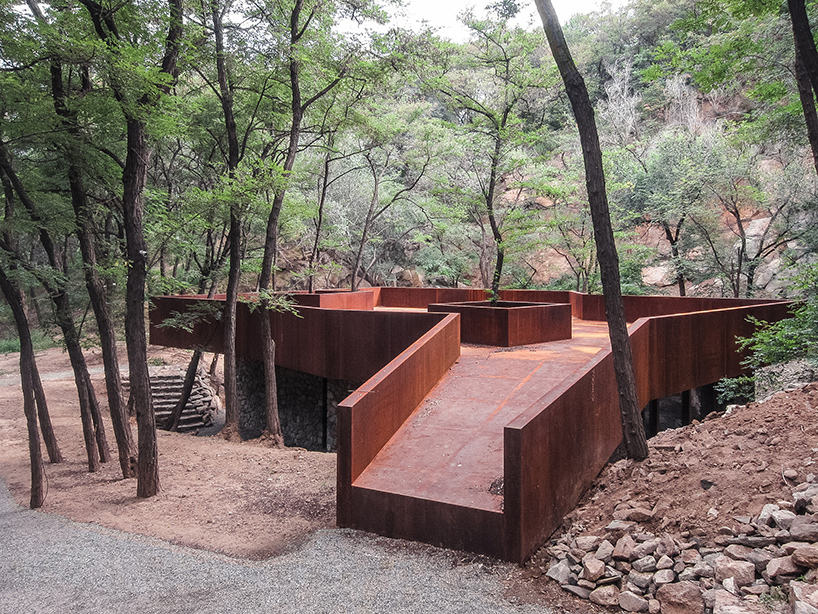 image by hua li, courtesy of trace architecture office
earlier this year, trace architecture office (TAO) constructed a teahouse inside an abandoned quarry in china's shandong province. situated near the city of weihai, the building is set within a trench formed by the excavation of local resources. positioned at the flatter south-western part of the site, the architecture features a solid stone structure topped with a weathering steel roof terrace. the building's zigzagging profile was generated as a result of the site's natural shape, with two internal courtyards positioned to accommodate existing trees — allowing them to coexist with the structure.
read more about the project on designboom here.
LUCKY KNOT BRIDGE BY NEXT ARCHITECTS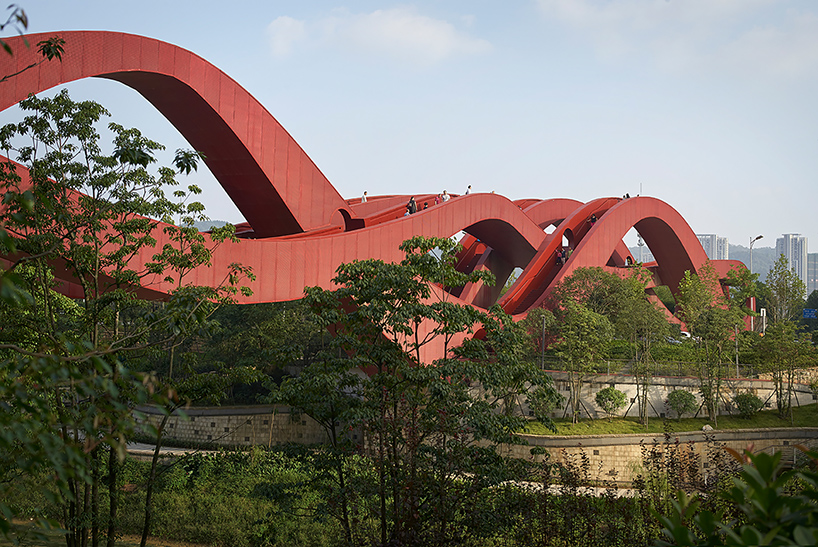 image by julien lanoo / © NEXT architects
in october, NEXT architects completed an undulating red pedestrian bridge in the chinese city of changsha that offers multiple paths across the dragon king harbour river. NEXT — who has previously designed a 'bat bridge' in the netherlands — titled the steel structure 'the lucky knot', referencing its ribbon-like form. measuring 185 meters in length and 24 meters in height, the bridge offers sweeping views of the river, the adjacent meixi lake, and the city itself.
read more about the project on designboom here.
TREETOP WALKWAY BY GLENN HOWELLS ARCHITECTS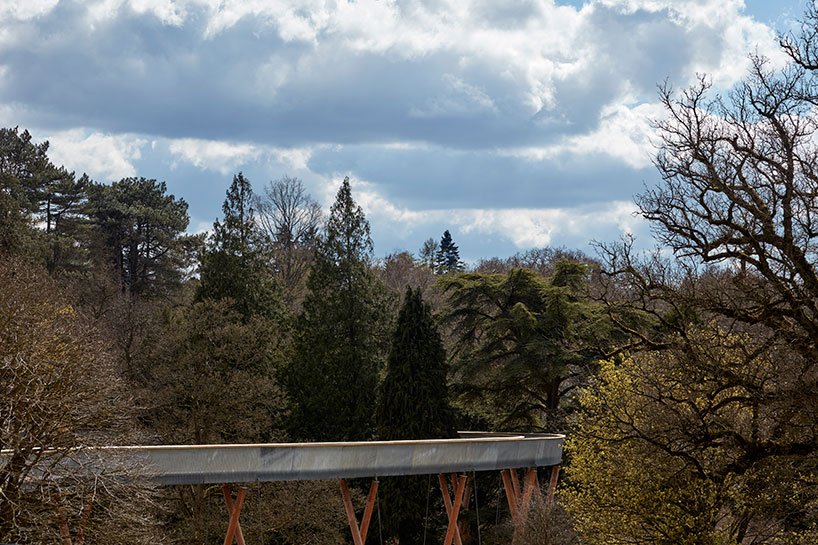 image by rob parrish
designed by glenn howells architects in collaboration with engineers buro happold, the longest treetop walkway in the UK opened to the public in the national arboretum at westonbirt. the elevated route starts and ends at ground level, rising to a total height of 13 meters (43 feet) as it follows the valley floor. the sinuous 300 meter pathway meanders through the arboretum, offering visitors the chance to directly experience the native trees, and observe sweeping views across the historic downs landscape. at four key points, the walkway increases in size to form points where guests can better engage with their natural surroundings.
read more about the project on designboom here.
WENCHUAN EARTHQUAKE MEMORIAL MUSEUM BY CAI YONGJIE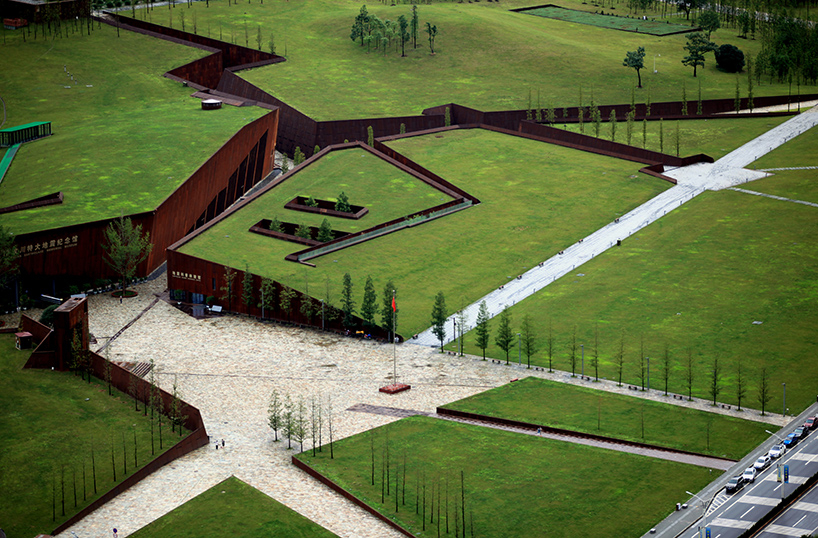 image by cai yongjie
in 2008 a huge earthquake in china's sichuan province was responsible for the death of nearly 70,000 people, with over 18,000 missing. the quake's epicenter was wenchuan county, and it is here where the architecture faculty of tongji university was commissioned by the chinese government to build a museum as a memorial to those who lost their lives. designed by cai yongjie, the 'wenchuan earthquake memorial museum' takes the form of a ruptured landscape. large subterranean buildings are topped with green roofs, ensuring that the complex adopts an unobtrusive presence. gaps in this man-made terrain provide access inside the museum, while simultaneously connecting the entirety of the site.
read more about the project on designboom here.
BIRE BITORI RESTAURANT CONCEPT BY TALL ARQUITECTOS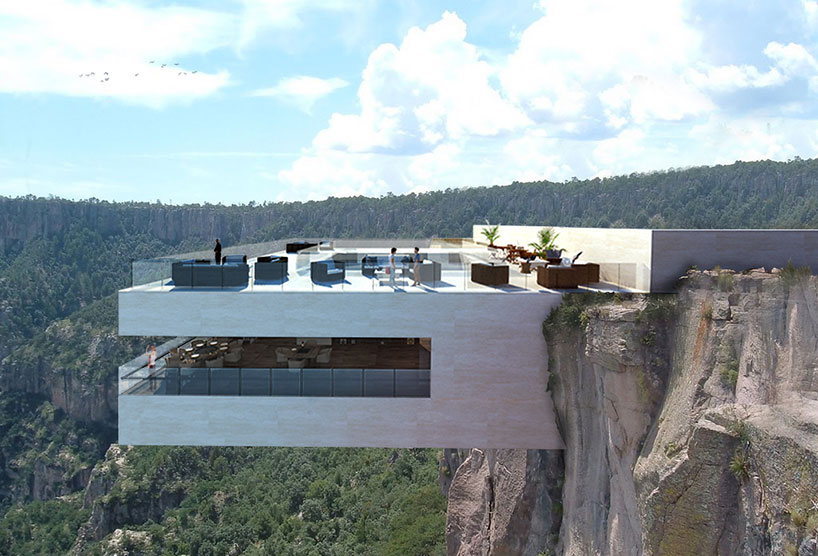 image © tall arquitectos
'bire bitori', meaning 'a plate' in the indigenous mexican language tarahumara, is a restaurant and concept developed by chef maria andrea payne. local studio tall arquitectos has unveiled the first images of the project which drastically cantilevers itself off a cliff in the sierra tarahumara mountain range. from the approach, the only visible elements are simple gestures of concrete that emphasize the horizontality of the landscape, with a vast sky above and a reflective pool that marks the entry. upon descending the stairs to the dining area, a peripheral ring of tables frames a central open-air patio complete with a glass floor that looks down the copper canyon, immersing guests with the full experience of local flavors, materials, and landscape.
read more about the project on designboom here.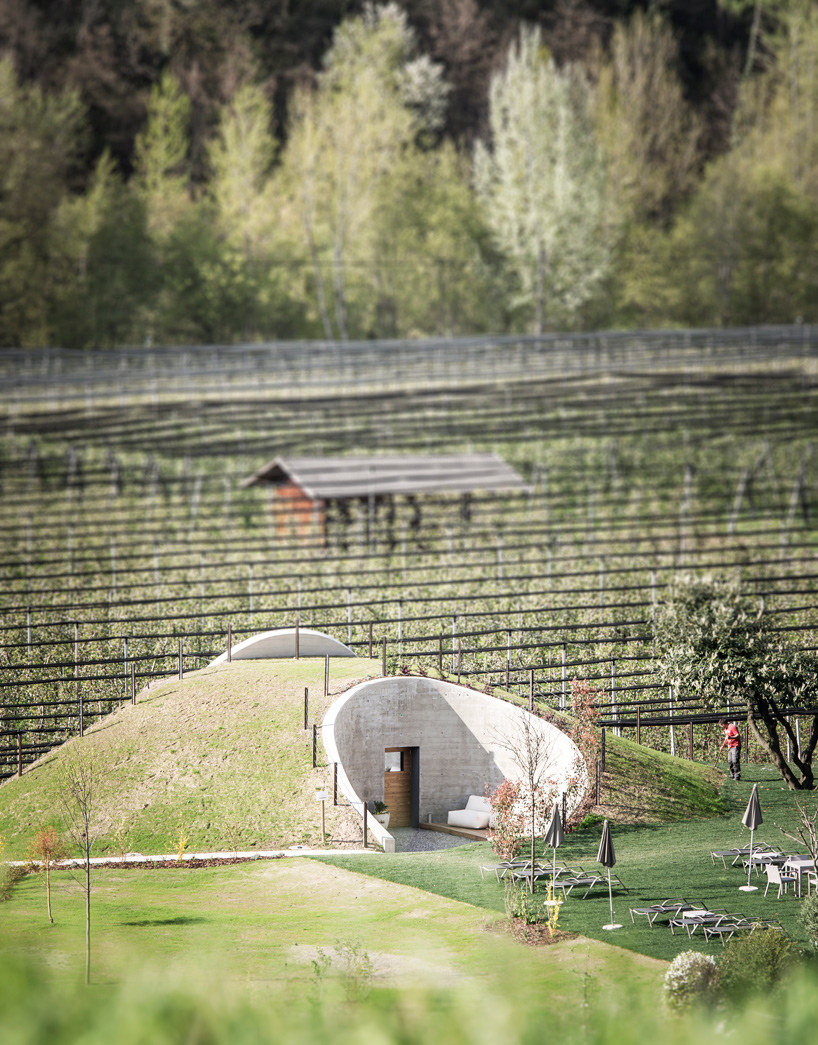 image © alex filz
set in the passiria valley in northern italy, 'applesauna' is an extension to an existing hotel conceived by noa* — network of architecture. directly influenced by its surroundings, the sauna and wellness center abstractly follows the cycle of apples throughout the year: bloom, harvest, refinement and repose. the response blends harmoniously into its landscape and serves as an extension to the garden. visualized as a grass-covered hill, the sauna beckons visitors into its intimate and serene interior. the relaxing space on the lower floor features a large window to allow a constant view of the surrounding trees.
read more about the project on designboom here.
EXCAVATED CENTRAL PARK PROPOSAL BY YITAN SUN AND JIANSHI WU

image by yitan sun and jianshi wu / courtesy of eVolo
this 'hybrid multi-functional megastructure' was designed to make new york's central park available to more people. conceived by yitan sun and jianshi wu the proposal was been awarded first place in eVolo's annual skyscraper competition. densely populated with skyscrapers, nature in manhattan comes in the form of a 1.3 square mile piece of land — central park. however, as a consequence of its location, only a small percentage of new yorkers are able to benefit from this vast public garden each day. in an attempt to make this green space available to more people, the proposed design digs down to reveal the bedrock beneath central park.
read more about the project on designboom here.
FPT UNIVERSITY BY VO TRONG NGHIA ARCHITECTS

image courtesy of vo trong nghia architects
in june, construction work began in vietnam at the site of FPT university, a new educational campus designed by vo trong nghia architects. the scheme is characterized by a wealth of green spaces that have been designed to promote student and staff interaction and well-being. described as a landmark building for sustainability, the project boasts tree-covered rooftops and balconies, and a plant-filled courtyard.
read more about the project on designboom here.
VINCENT CALLEBAUT'S SUSTAINABLE ECOSYSTEM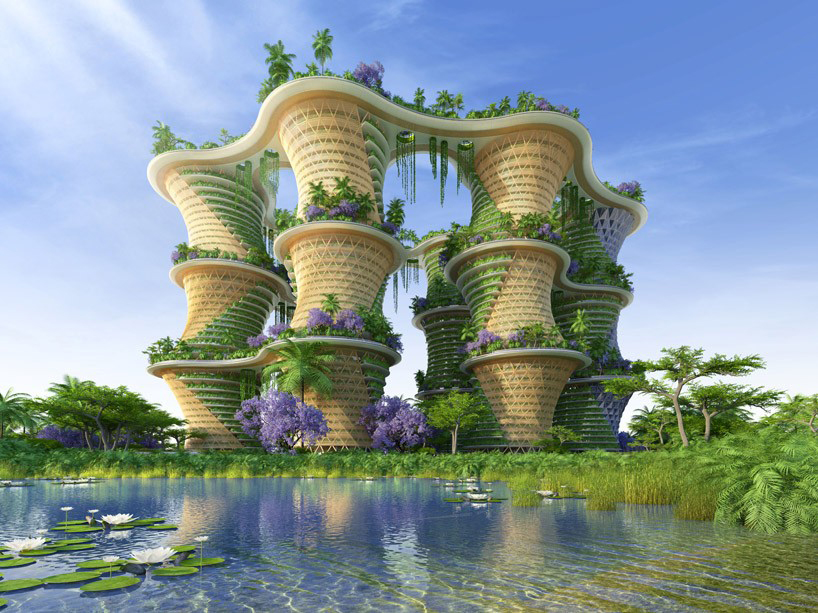 image courtesy of vincent callebaut architectures
'hyperions' is a sustainable agro-ecosystem project that is capable of resisting climate change due to healthy economic and environmental systems. developed by vincent callebaut architectures, the study aims to combine archaeology and sustainable food systems, that grow up around wooden and timber towers in new delhi, india. 'hyperions' is made of six garden towers, each 36-story high containing residential and office spaces. the aim behind the project was to create a cultural hub that combines urban renaturation, small scale farming, environmental protection and biodiversity. see here for a carbon-absorbing tower, also designed by vincent callebaut, under construction in taipei.
read more about the project on designboom here.
Save
Save
Save
Save
Save
Save
Save
Save
Save
Save
Save
Save
Save
Save
Save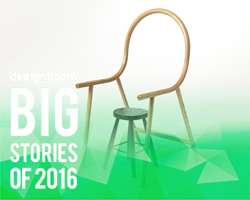 dec 24, 2016
dec 24, 2016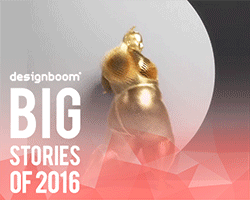 dec 22, 2016
dec 22, 2016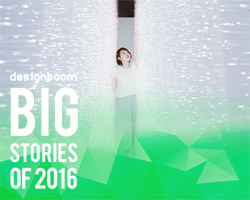 dec 22, 2016
dec 22, 2016
dec 21, 2016
dec 21, 2016
dec 20, 2016
dec 20, 2016
dec 19, 2016
dec 19, 2016
a diverse digital database that acts as a valuable guide in gaining insight and information about a product directly from the manufacturer, and serves as a rich reference point in developing a project or scheme.