see designboom's TOP 10 stories archive:




social responsibility has been one of the most relevant topics of 2017. with the immigration crisis in europe, natural disaster's wrecking havoc and communities still living in absolute poverty, both architects and designers have managed to find ways to help people and generate social impact through their practices. this year we received several thousand submissions from our readers, with designers, artists and architects from across the globe sending through a diverse range of works that we have shared with our audience over the last 12 months.
we believe that maintaining an open dialogue with creatives is extremely important, and we are happy to showcase the high level of original projects of our readership. from reports of mexico's earthquake to a school in cambodia, we highlight our TOP 10 reader submissions of 2017 – social impact.
1 – DD16 modular compact house by bio architects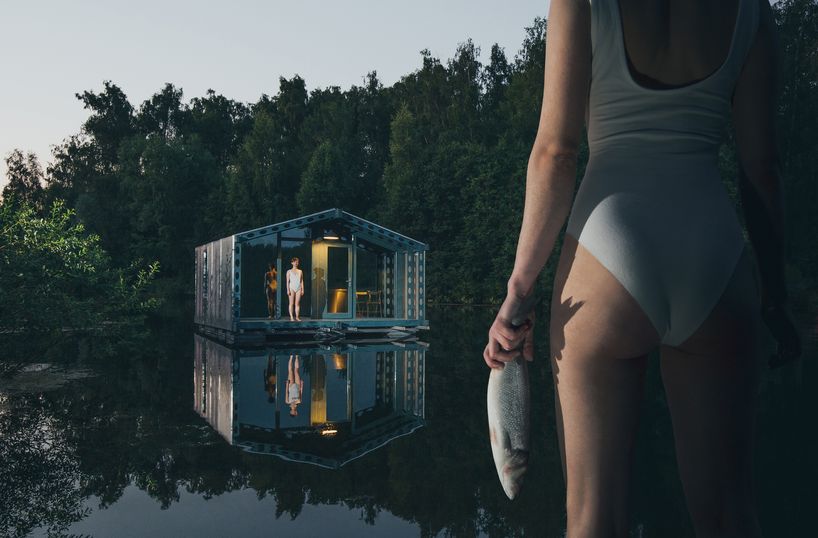 ivan ovchinnikov of BIO architects created a prototype of a modular compact house that is able to weather extreme conditions. the DD16 house consists of two modules that are meant to be used by tourists and voyagers wanting to visit remote locations. the frame is made of laminated wood with a milled ports, while the ports help decrease the weight. additionally, in order to help decrease the weight of the inner finishing materials, polyurethane foam is used as insulation. the exterior finishing is made of composite aluminium sheets which is a lightweight material that is resistant to the various environments.
2 – instant city: living air-right proposal by beomki lee + chang kyu lee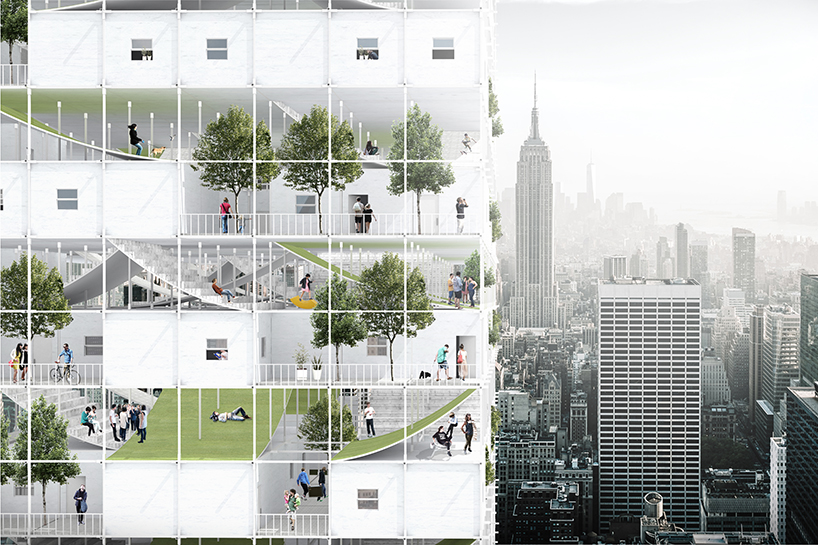 NYC-based architects beomki lee and chang kyu lee offer a fresh perspective on affordable housing in new york with their 'instant city: living air-right' proposal. indeed, lack of home ownership in the city has skyrocketed — where more than 75% of residents rent rather than own. in response to that, lee suggests combining housing design with public programs not only to provide sufficient living spaces but also foster community-based activities; this is done by reconsidering air-rights of the city that have been overlooked for a long time. in other words, 'instant city' celebrates multi-dimensional interactions between habitants and city structure while maintaining their daily activities within the reconfigured urban lifestyle.
3 – sinkhole floor drain by V studio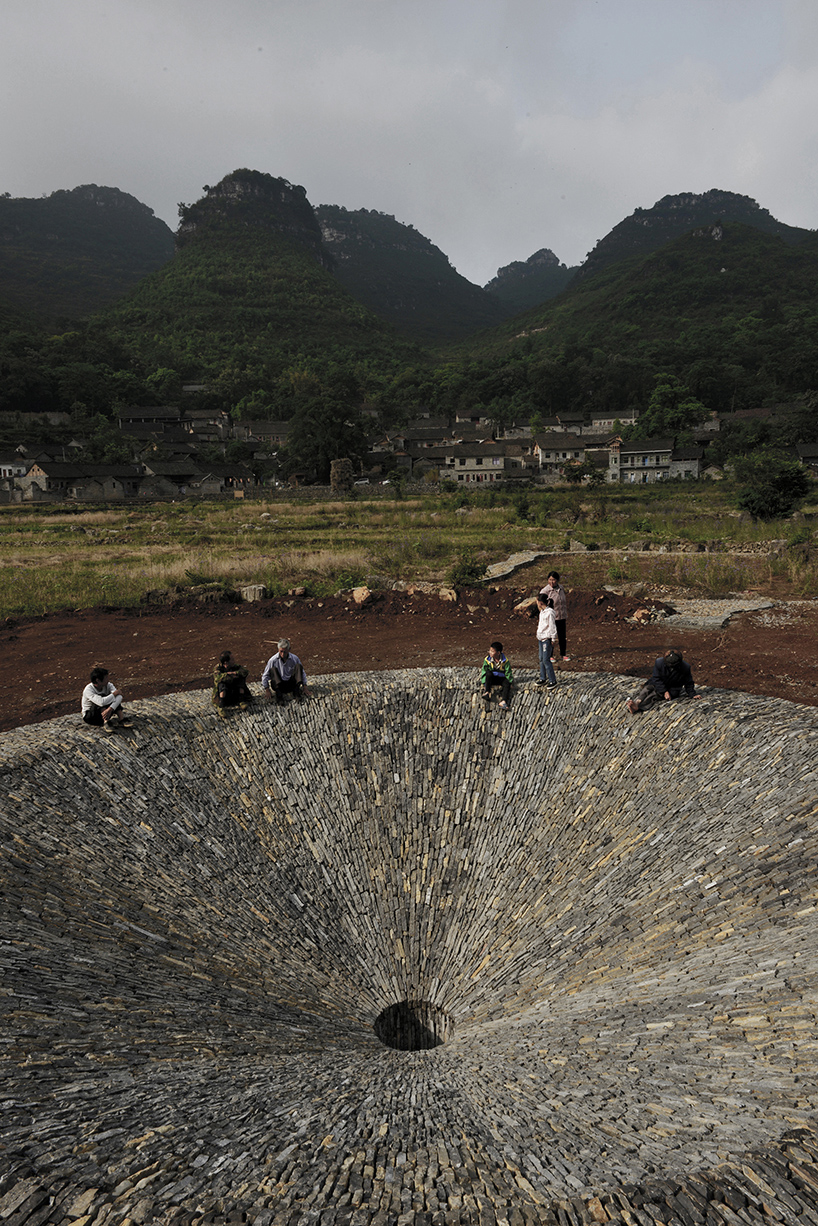 located in the village of yubulu zhai in guizhou autonomous prefecture, china, the 'sinkhole floor drain' by V studio is a sizeable piece of land art whose creation was prompted by a slowly disappearing geological feature, integral to the identity of the region. situated on a karst landscape (where the bedrock is composed of soluble rock like limestone, dolomite and gypsum), the entire village exists on the edge of a massive sinkhole.
4 – reports from mexico after the earthquake by comunal: taller de arquitectura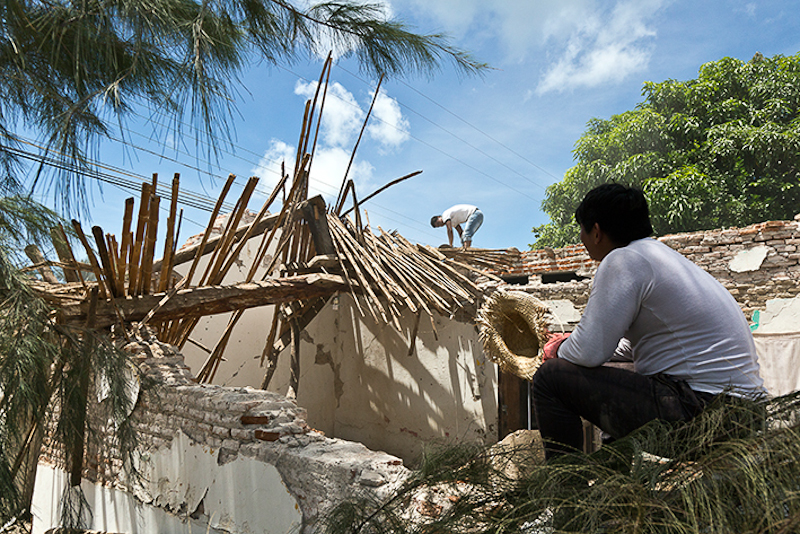 in the wake of the two earthquakes that have left parts of mexico devastated, architecture studio comunal: taller de arquitectura visited the state of oaxaca to understand the scale of the disaster. oaxaca was severely affected by the chiapas earthquake, which took place on september 7, 2017 — twelve days before the central mexico earthquake. the architects toured the rural communities to understand their current state and to generate proposals appropriate to the cultural, social, and environmental context.
5 – school in cambodia by weston williamson + partners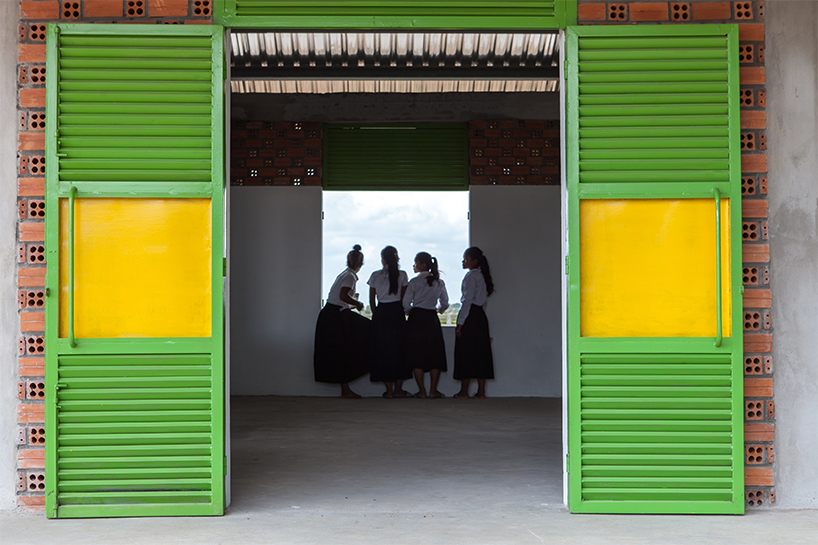 a new school in rural cambodia, designed and built pro-bono by weston williamson + partners alongside building trust international officially opened on international children's day. BTi worked with WW+P, engenuiti and integration to design a building which was flexible and adaptable, meeting current and future needs. the school design comprises of three additional classrooms, a library and a covered external classroom with a play area, which doubles as a small amphitheater.
6 – towers within a tower proposal by kwong von glinow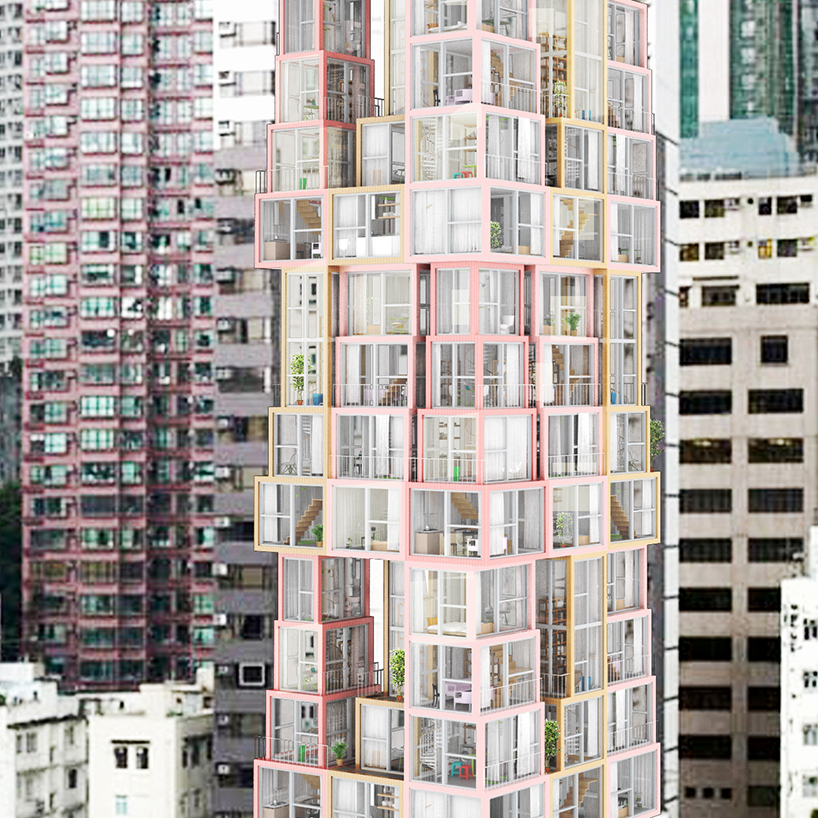 'towers within a tower' by kwong von glinow design office brings hong kong's urban verticality into the apartment unit itself. apartments, which are typically inhabited in a horizontal arrangement, are stacked one atop the other vertically for this proposal. therefore, each apartment becomes its own tower and when aggregated next to one another, they produce shared outdoor spaces: a local neighborhood at every level.
7 – open border installation in canada by atelier ARI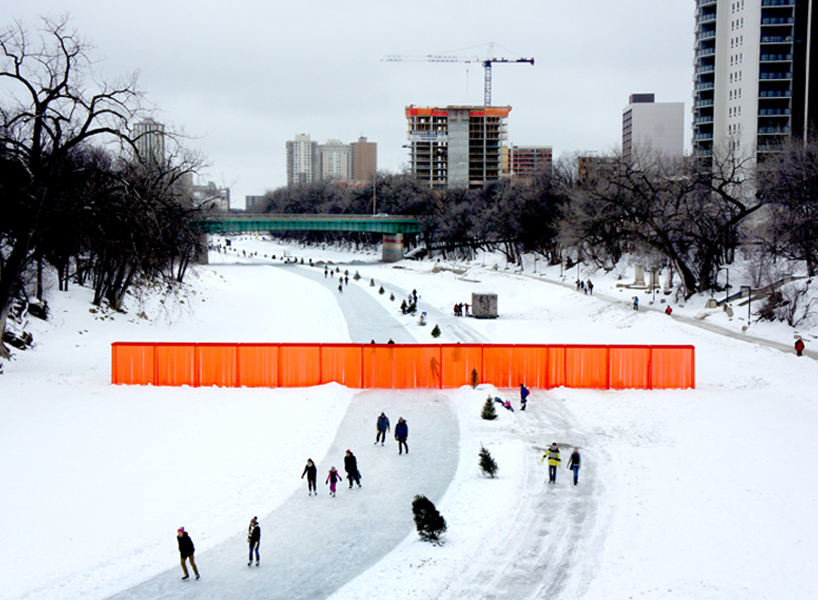 responding to the tensed political climate spreading across the world, rotterdam-based atelier ARI unveiled a brightly red installation set across the assiniboine river in winnipeg, canada. stretching almost four meters in height, the wall titled 'open border' created a striking contrast against the white snowy landscape and the sinuous ice skating trail through which it cuts perpendicularly.
8 – concave roofs project in iran by BMDesign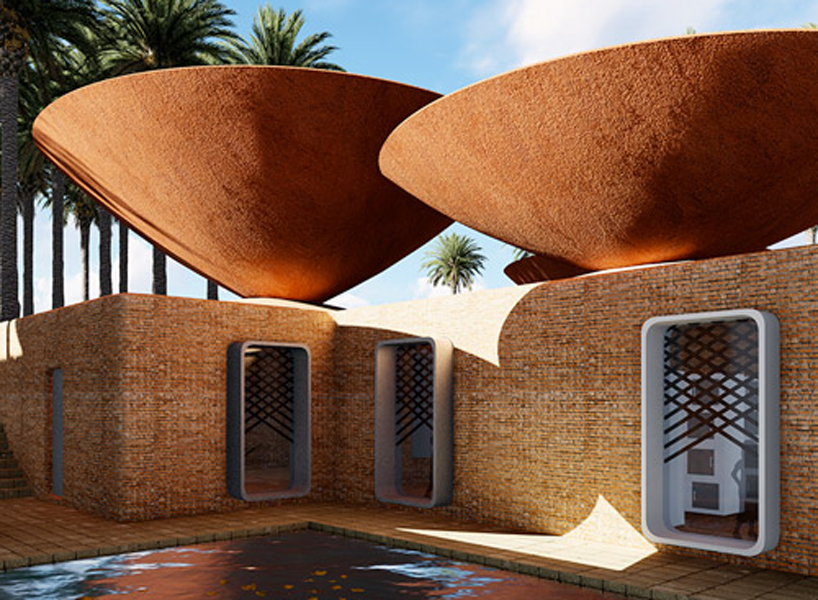 according to BMDesign, more than half of iran has an arid climate and environment, each year expanding more and more. big lakes like lake urmia have shrank to a fraction of their size, gradually disappearing, or zayandehrud – the largest river of the iranian plateau – has parched and left a metropolitan city like isfahan encountering serious consequences. consequences like thousands of farmers losing their jobs or the city itself on the brink of rationing drinking water.
9 – eco-friendly pavilion in hanoi by hung nguyen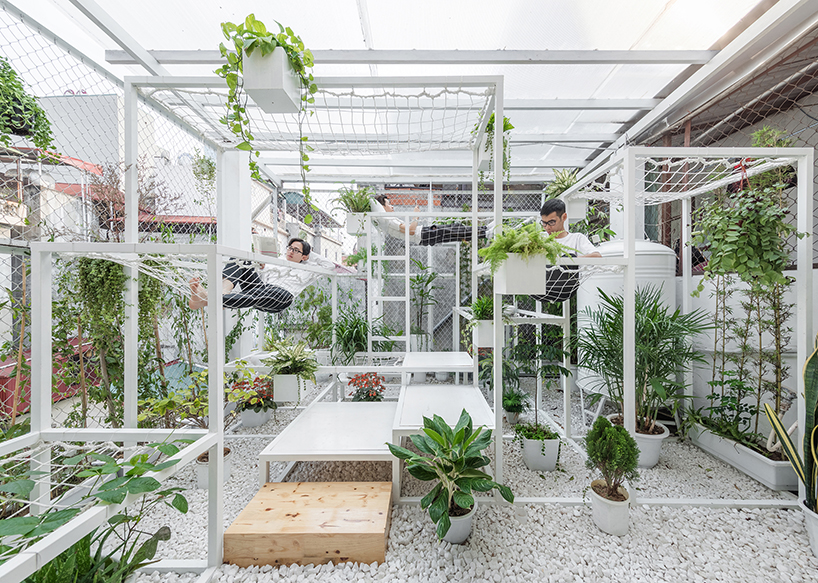 located in one of the most air polluted cities in the world, vietnamese architect hung nguyen aims to generate clean air with the 'pavilion of the origins' in hanoi, vietnam. the space attempts to bring back clean air by setting a hub for living ornamental plants. in addition to their aesthetic, the greenery helps purify the air by absorbing harmful toxins that are attributed to high traffic volumes and industrial activities.
10 – provisional permanence by graham sandelski, daniel aguilar and cameron overy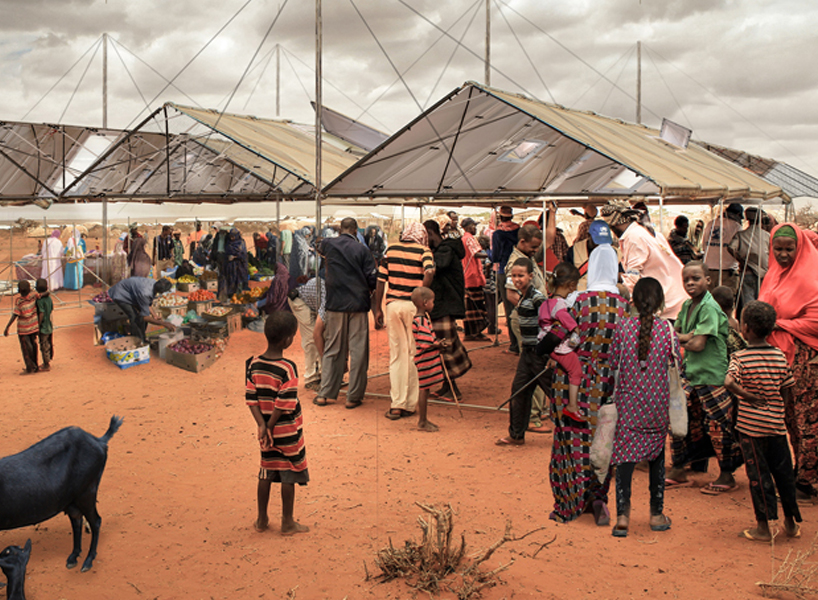 with no end to the global refugee crisis in sight, the villages that house the temporary shelters have surprisingly become a form of permanent urbanism. the current settlements, while effective at addressing primary concerns of habitat, fail to meet other needs. hence, architectural designers graham sandelski, daniel aguilar and cameron overy have developed PROVISIONAL PERMANENCE which offers new typologies of civic spaces much needed in such communities. borrowing IKEA's flat pack shelter, the strict layout of camps ultimately breaks down into more humane dimensions.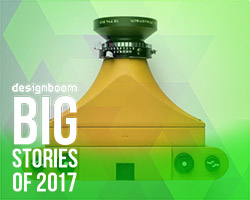 dec 21, 2017
dec 21, 2017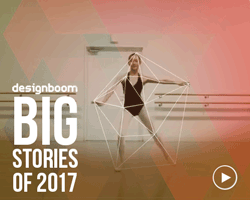 dec 20, 2017
dec 20, 2017
dec 19, 2017
dec 19, 2017
dec 18, 2017
dec 18, 2017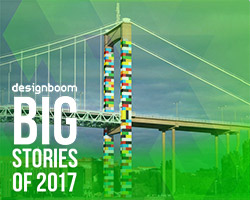 dec 15, 2017
dec 15, 2017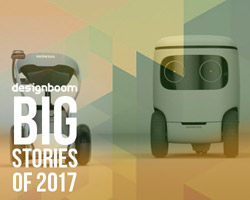 dec 14, 2017
dec 14, 2017
a diverse digital database that acts as a valuable guide in gaining insight and information about a product directly from the manufacturer, and serves as a rich reference point in developing a project or scheme.