for countries worldwide, public spaces play an undeniable role in the growth of cultures and societies. this year, architects and designers have taken it one step further by maximizing people's awareness when experiencing public dwellings. whether they affect the immediate surroundings, environment, religion, or local culture, the projects become powerful tools of influence.
we believe that maintaining an open dialogue with creatives is extremely important, and we are happy to showcase the high level of original projects of our readership. from a water sports center in denmark to a dim sum restaurant in hong kong, we highlight 10 of the most impactful public spaces from our 2018 readers submission.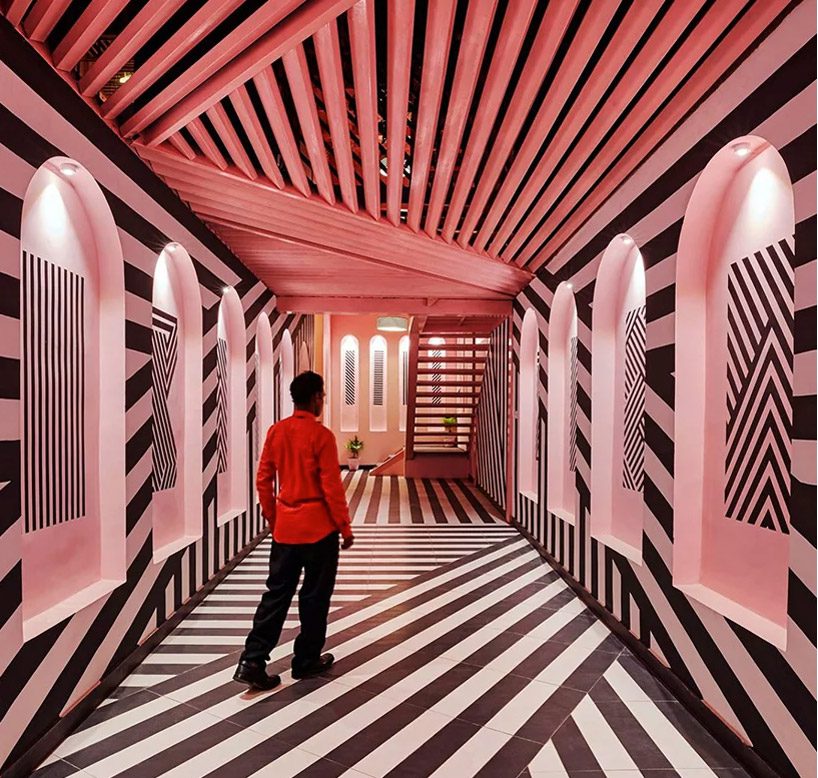 this restaurant in northern india references everything from the bygone days of the british empire to the films of wes anderson. the project, which has been designed by RENESA, is located inside of the oldest structures in kanpur, a major industrial city formerly known as cawnpore. described as a 'concoction of design theories', the scheme responds to the complex and contradictory architecture that populates the city.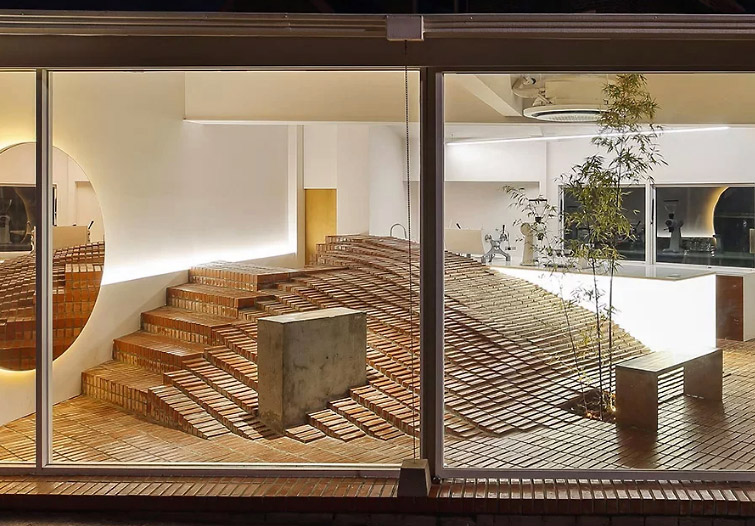 design studio maoom reconsiders the typical cafe layout of tables and chairs in seoul's 'coffee nap roasters', where a hill made of 7,000 bricks serves as a continuous surface of flooring and furniture. located at an alleyway corner in yeon-nam dong, the cafe offers a space to relax through a new experience, where customers can enjoy a cup of coffee and sit freely, wherever and however they choose.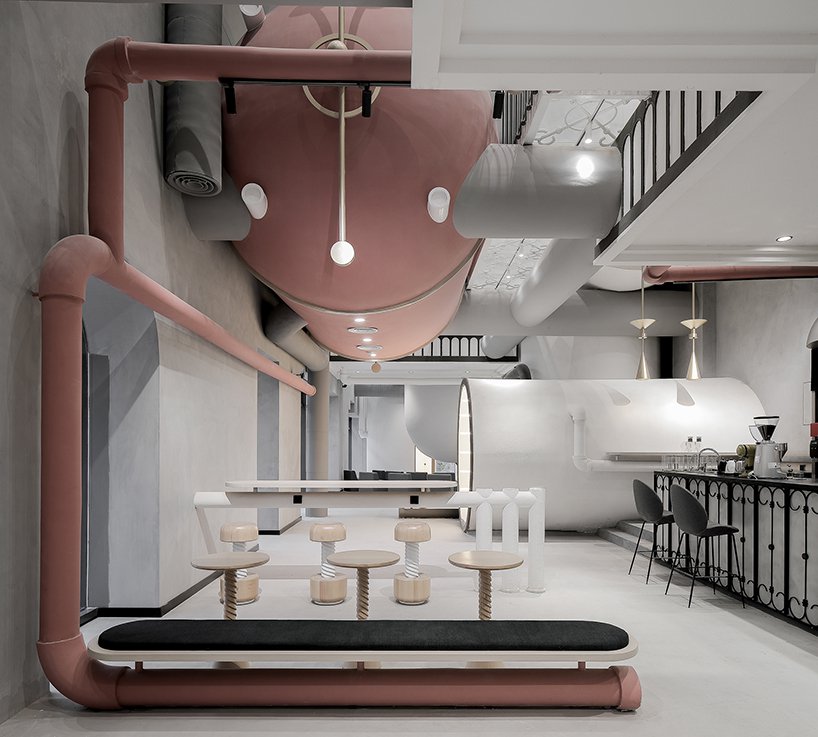 large pipes, spiral staircases and echoes of an industrial period accent the ideas lab, designed by shanghai-based x+living as a place to define the information age. riffing on icons of a time gone by in order to give face to a present one – that's the idea behind the project which transforms a vintage factory and provides a space for new ideas, whilst helping to remember some old ones too.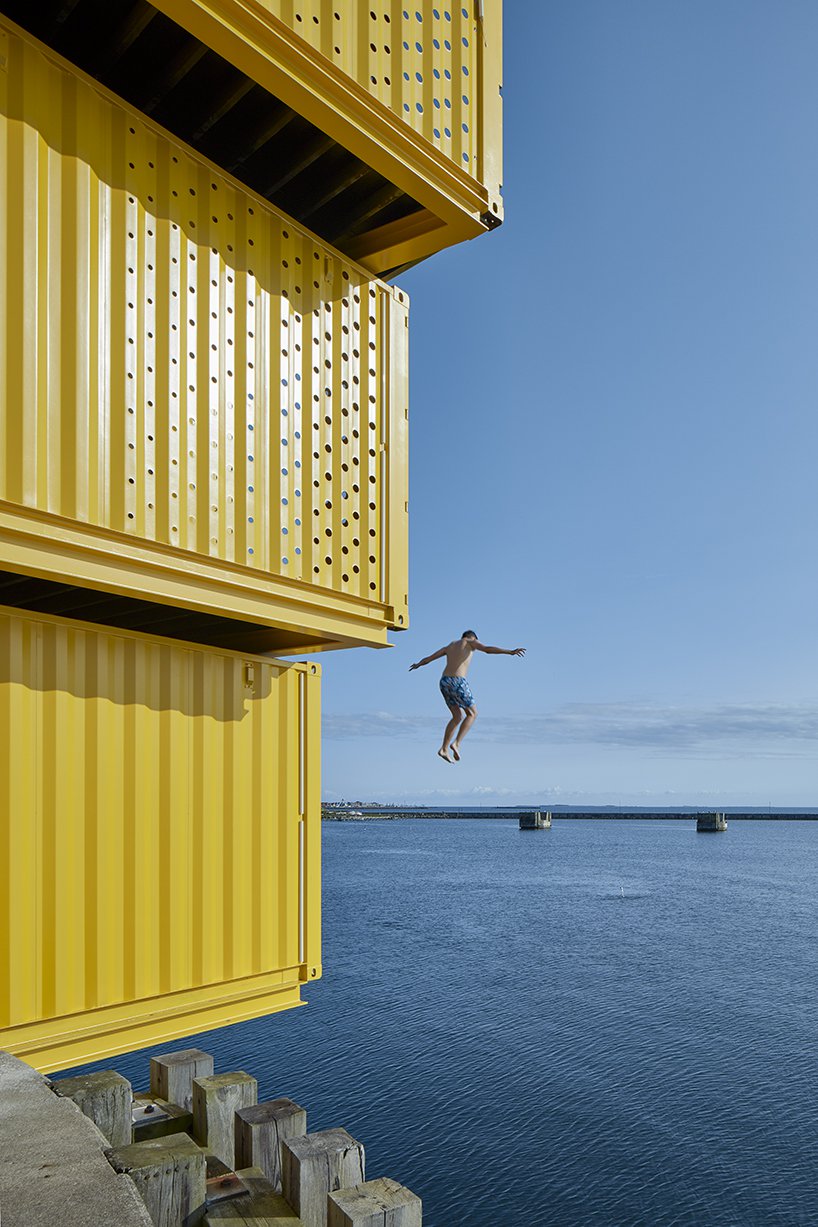 sweco architects is the design team responsible for the first stage of the new water sports center in halsskov, denmark. the project is an architectural intervention that will ensure accessibility to the water and water sports activities at the old ferry port. the tower is designed for a jump from 4, 8 and 11 meters and has a distinctive yellow signal color that can be seen from the great belt bridge.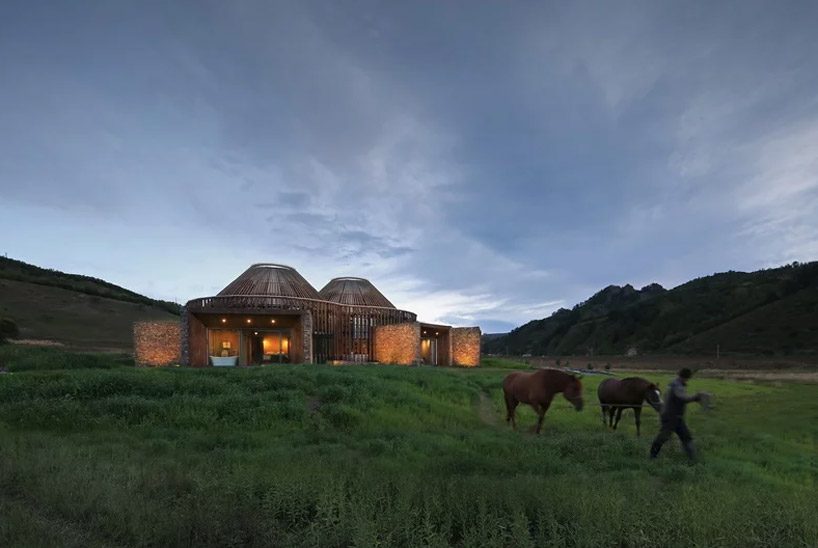 HDD's 'mulan weichang visitor center' project is located in the north east of hebei, china, connected to the inner mongolia grasslands, which is one of the most beautiful landscapes on earth. throughout history, the ancient chinese emperors used to hold autumn hunting festivals in this region. the design team's main goal is to blend the building into this vast nature seamlessly.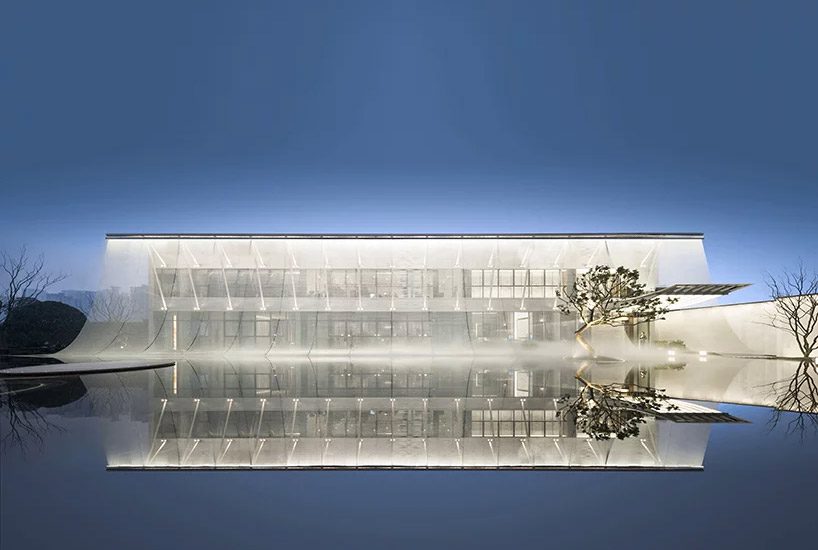 when asked to design the sales office of china's largest developer sunac, aeo chose to honor chinese tradition by emphasizing the expression of architectural logic following natural law. draping the building in a metal mesh curtain, the beijing-based studio used the secondary skin to form a symbiotic space for both man and nature.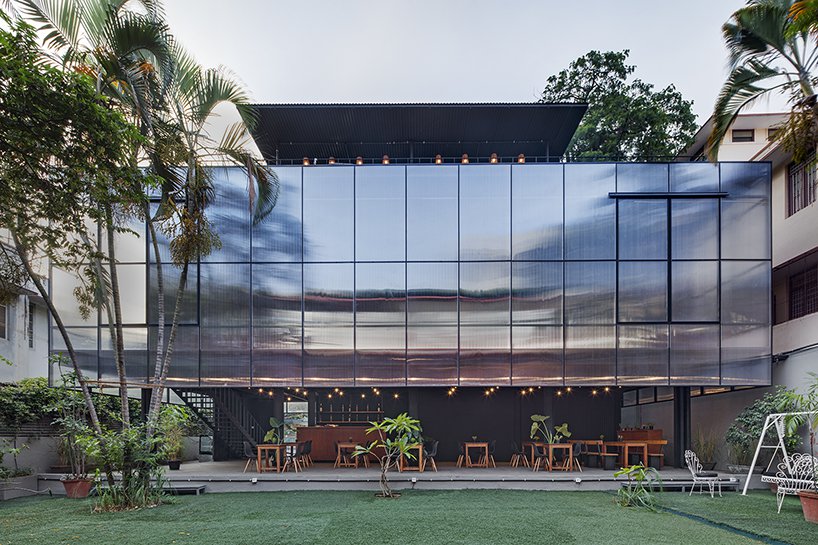 M9 design studio has completed 'the courtyard', a two-story recreation building with a cafe and multi-purpose event space in india, set in the garden of the clients' grandparents house. intended to minimize its impact on the existing structure, both during and after its construction, and create a connection with it, the project maintains as much of the existing garden area as possible, and positions the new building's entrance so as to open onto this space. the structure comprises a flat roof, corrugated metal walls, and a mild steel frame, while a thin, translucent material replaces the regular exterior walls, maximizing natural light in its interior spaces.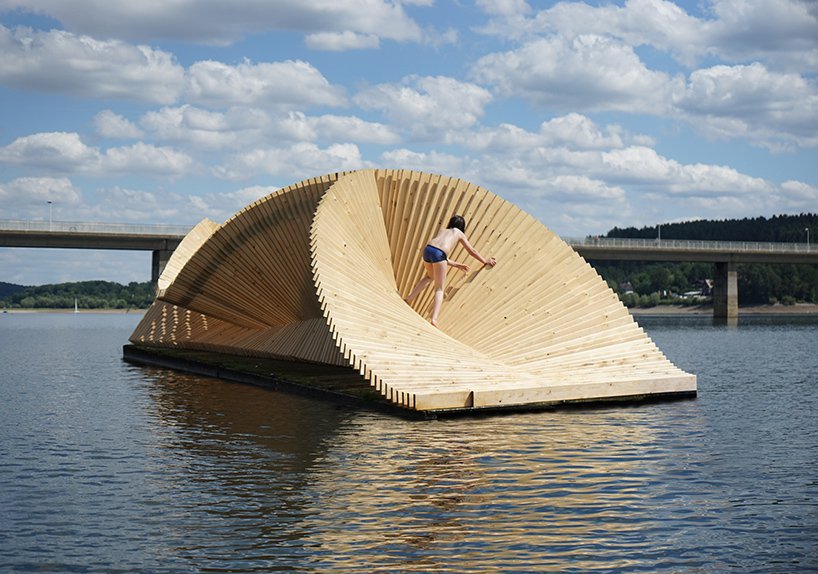 london-based studio daewha kang design has set a floating pavilion as part of the art exhibition 'odyssee' on möhnesee lake, north rhine-westphalia, germany, organized by the kunstverein arnsberg museum. the exhibition featured twenty-four artists who were asked to make pieces on the lake, under the water, or at the lakeside. named 'circe' after the seductive witch from greek mythology, the pavilion provides a resting place for visitors as they swim from artwork to artwork.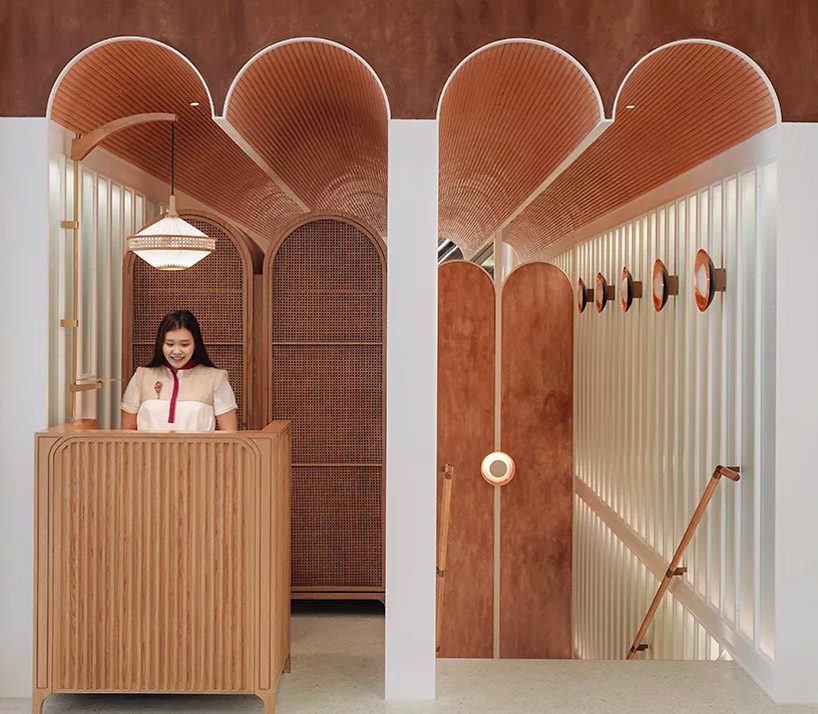 named after the first chinese man to be naturalized as a british citizen in 1805, 'john anthony' is a contemporary dim sum restaurant located in hong kong, drawing from the story of the historical figure. in london, jogn anthony's job was to provide accommodation and food for arriving chinese sailors — he became the father of limehouse's chinatown. through the design, architectural studio linehouse tells about the man's journey, exploring the fusion of architectural styles and materiality between east and west and colonial architecture blurred with eastern detailing, to create a british tea hall turned into chinese canteen.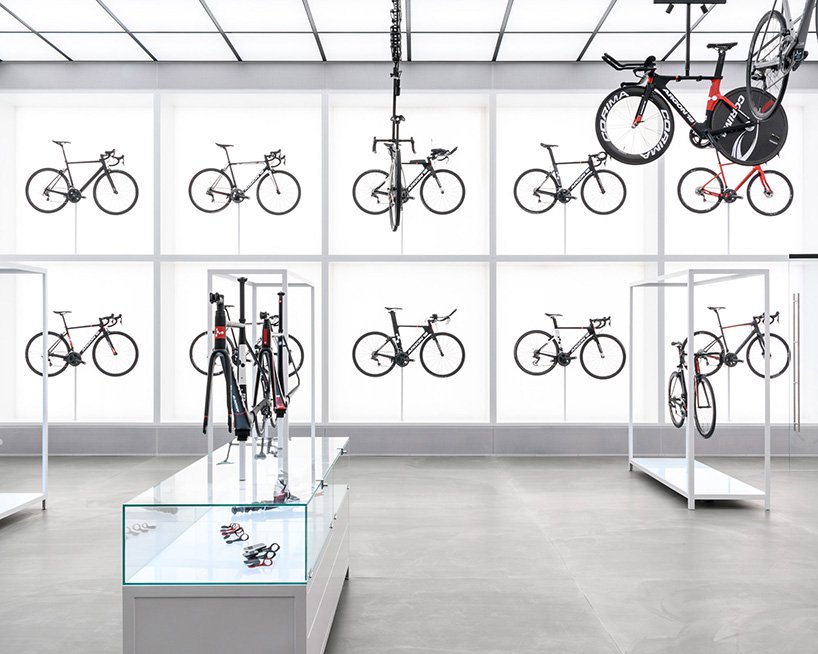 the united cycling lab and store in lynge, denmark, designed by johannes torpe draws its inspiration from the detailed engineering of carbon fiber bicycles. the architecture follows a tight grid system that is introduced throughout the building and is perhaps most noticeable in the interior. this choice pays tribute to the precision of the products and ensures a modular and scalable retail solution for a global rollout.
see designboom's TOP 10 stories archive: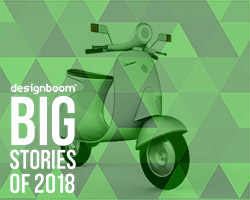 dec 21, 2018
dec 21, 2018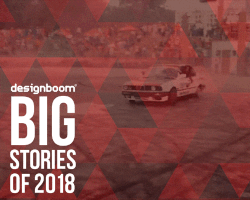 dec 20, 2018
dec 20, 2018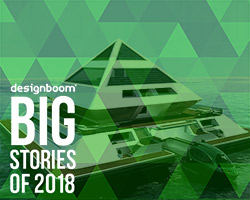 dec 19, 2018
dec 19, 2018
dec 18, 2018
dec 18, 2018
dec 17, 2018
dec 17, 2018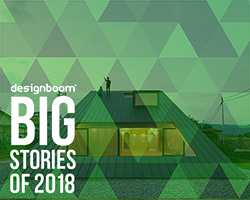 dec 14, 2018
dec 14, 2018
a diverse digital database that acts as a valuable guide in gaining insight and information about a product directly from the manufacturer, and serves as a rich reference point in developing a project or scheme.