see designboom's TOP 10 stories archive:




rising high above the ground, towers are the most prominent structures of modern cities. extending life from the urban streets into the sky, they reveal creative ways to solve space problems that arise in crowded urban areas. in 2017, several towers were proposed and completed by award-winning architects that reveal innovative and creative approaches to verticality. architecture studio oiio conceived a bending skyscraper for new york, dubbed 'the world's longest building', while MAD architects experimented with façade design, using concave principles to create a dramatic optical illusion for a paris proposal.
as we move into december, we continue our annual TOP 10 round up of the year's most talked about projects with a look at ten proposed and completed towers featured on designboom over the past 12 months.
1 – vertical factories wins 2nd place in eVolo competition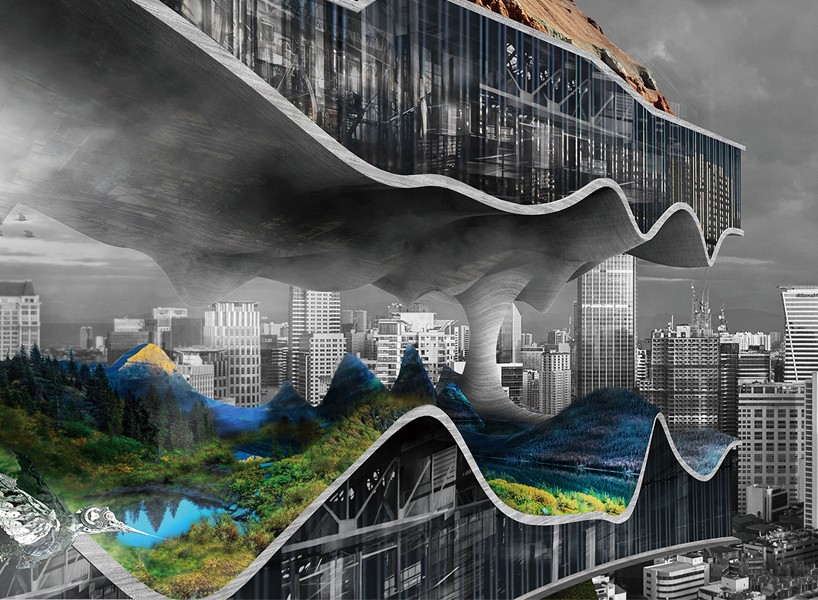 image © tianshu liu / linshen xie
tianshu liu and linshen xie were awarded second place for their design in the 2017 evolo skyscraper competition. the proposal for 'vertical factories' tackles the problem of overpopulation in major 'megacities', as the designers envision factories dissolved into small pieces that can be stacked together into high-rise structures. the designers placed their proposal in manila, the philippines, due to the potential to use organic waste as a renewable resource. the vertical factory system would hope to re-use and transform this organic waste into a renewable resource for the city.
2 – lotte world tower seoul by KPF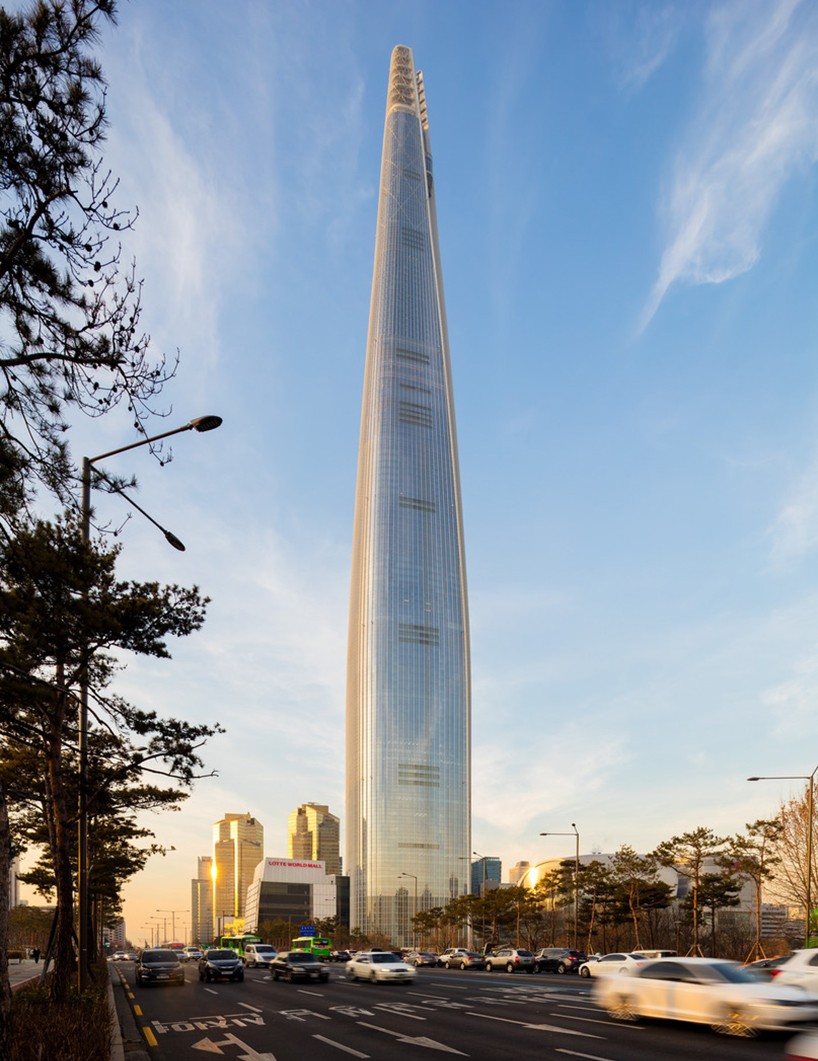 image © tim griffith
in april, the 'lotte world tower' by kohn pedersen fox associates (KPF) opened to the public in seoul after six years of construction. the 123-storey skyscraper is now the tallest building in south korea and the fifth tallest in the world. the tapered structure is rendered in silver glass and filigrees of white lacquered metal, informed by the aesthetics of korean artistry such as ceramics and calligraphy. the tower will host a mix of office space, hotel, retail and a multiplicity of cultural and commercial programs. rising to a total height of 555 meters, and offering uninterrupted views of the seoul skyline, the building is estimated to attract over 50 million visitors a year.
3 – tour montparnasse (competition proposal) by MAD architects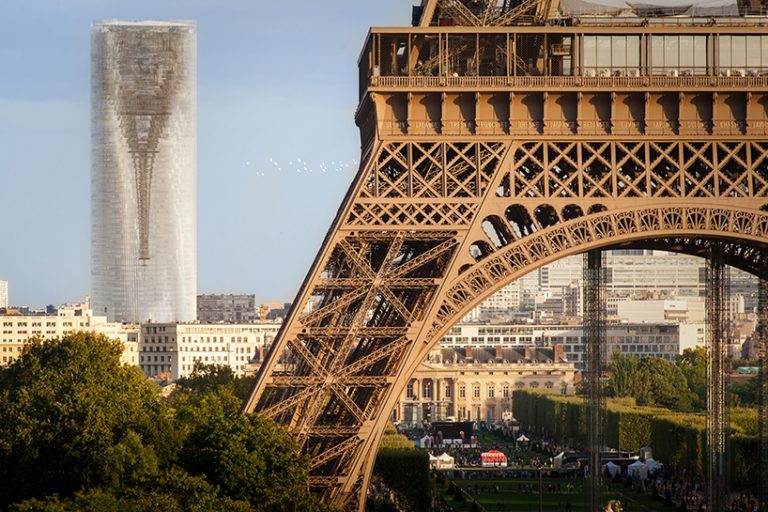 image courtesy of MAD architects
MAD architects' shortlisted design for the redesign of the tour montparnasse competition transforms the huge black monolithic building — positioned in the city center — into an artistic lighting installation that presents an upside down reflection of the city. MAD's design uses concave principles to create a dramatic optical illusion. by setting every glass panel of the façade at a specific angle, the building itself becomes a city-scale mirror. the streets and rooftops of the neighboring buildings appear as if they are hanging in the sky; while the sky is reflected onto the lower section of the building, blending into its environment.
4 – ICONE tower in the philippines by henning larsen architects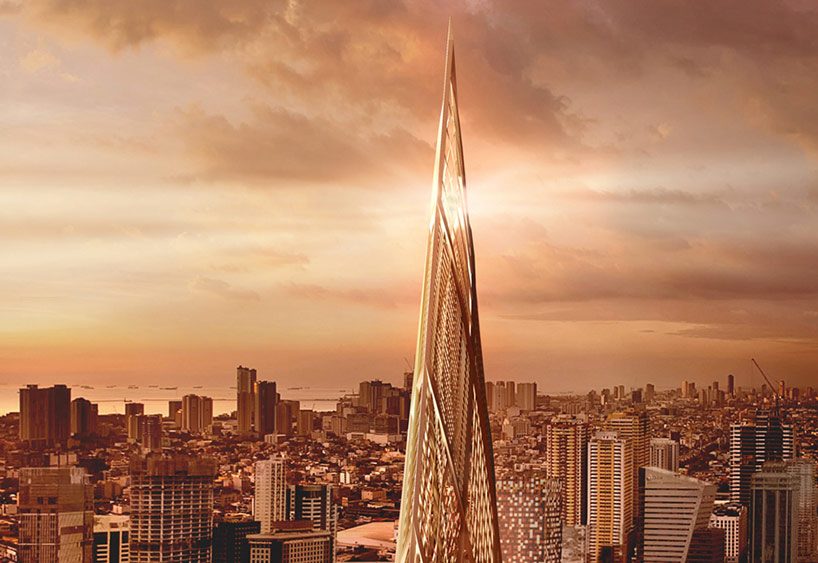 image courtesy of henning larsen architects
in september, henning larsen architects won an international competition to complete the ICONE tower in the philippines. climbing to total height of 308 meters (1010 feet), the design boasts a distinctive profile that seeks to redefine the city's skyline. at the tower's base, a public plaza incorporates a dense canopy of tall trees, designed to recreate the shade and shelter of a tropical filipino forest. the majority of the building will contain offices with natural light, social spaces, access to green terraces, and atriums for larger tenants. at its pinnacle, the tower includes a public observatory with spectacular views across the city.
5 – the big bend in new york by oiio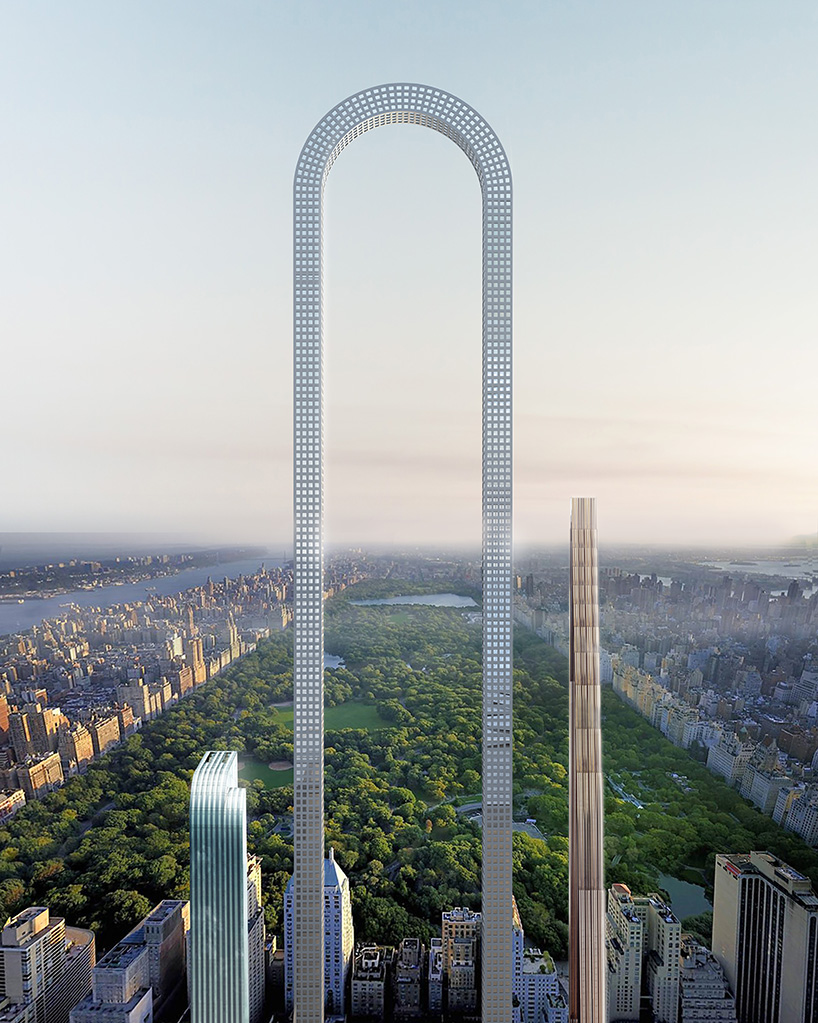 image courtesy of oiio
in march, architecture studio oiio conceived the 'longest building in the world' in the form of a bending skyscraper for new york. the design was proposed for manhattan's 57th street, a major thoroughfare that hosts a growing number of super-tall structures. 'the big bend' doubles back on itself at its peak to form an inhabitable arch, taking advantage of the city's zoning laws to create a structure with a large sellable square footage.
6 – empire city in vietnam by ole scheeren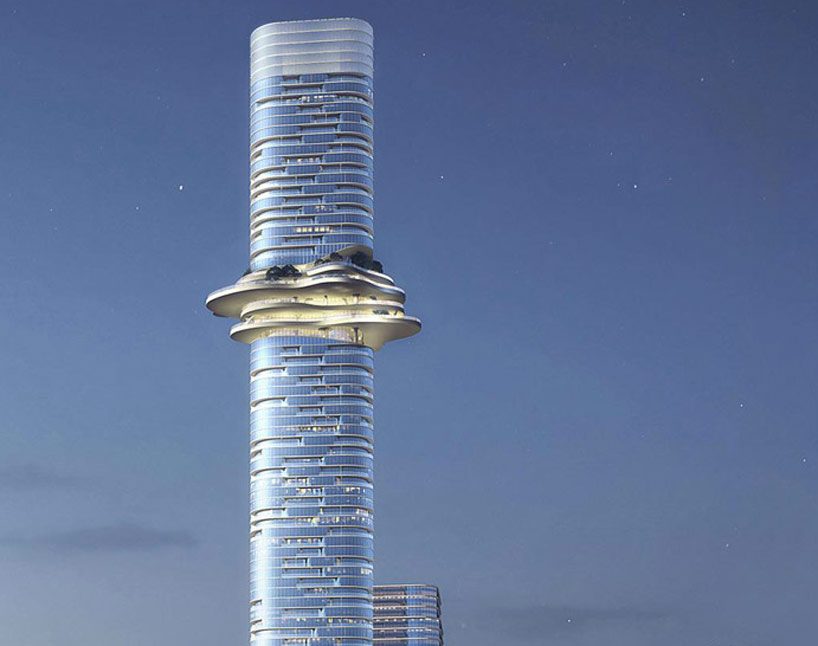 image © ole scheeren
in november, ole scheeren revealed his plans for 'empire city', an ensemble of high-rise towers in ho chi minh. the large complex will include three skyscrapers soaring high above a mountain-shaped, garden-like podium, reaching a height of 333 meters. the tallest building, 88 tower, will be connected to its sister buildings – which will contain offices and homes – by several floors of public viewing platforms. these floors will create a multi-level experience designed to evoke vietnam's tropical jungles and offer panoramic views of the city and the nearby saigon river.
7 – zhuhai hengqin headquarters complex by Aedas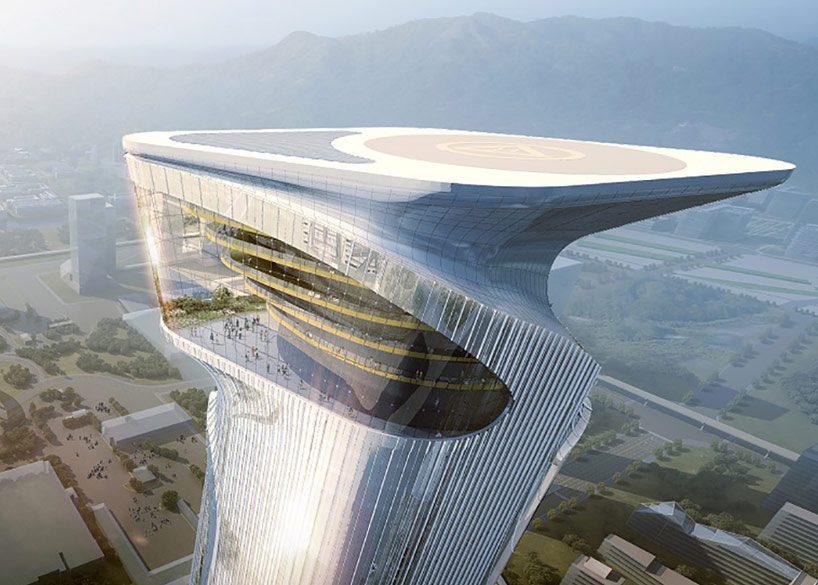 image courtesy of Aedas
in june, Aedas revealed plans for phase two of the 'zhuhai hengqin headquarters complex'. the dragon-inspired development is located in china's southern guangdong province, known for its golf resorts, theme parks, and coastal islands. the complex is sited in close proximity to a bridge that connects mainland china to macau, overlooking some of the largest casino resorts across the river. the scheme comprises two high-rise office towers, as well as a series of retail, banquet, entertainment and leisure venues. symbolic imagery inspired by the bold design: the towers' recall an image that symbolizes good fortune in ancient chinese mythology while the podium resembles a lotus flower.
8 – tour montparnasse (winning proposal) by nouvelle AOM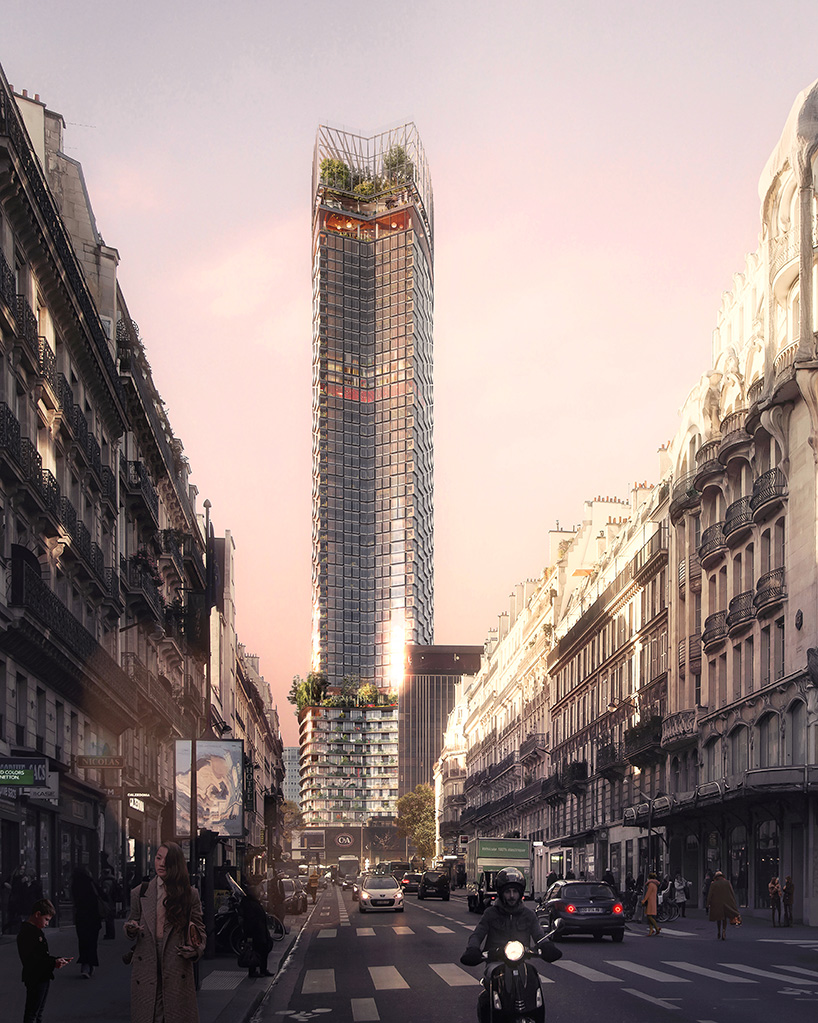 image courtesy of nouvelle AOM / luxigon (also main image)
in september, nouvelle AOM won a competition to redesign the tour montparnasse, originally built in 1973 as the last skyscraper in paris. the 59-storey structure has long been seen as an alien structure in the relatively horizontal city. nouvelle AOM's design focuses on 'emphasizing the horizontal plane', while making a marked shift from opacity to transparency. the architects also hope to make the building an active destination for the people of paris through new programming. 'we achieved this by incorporating radically new uses and crafting a complete sustainable 'green' makeover of the façade', explain the architects. 'the aim is to make the tower an icon of the 21st century energy revolution.'
9 – one river point in miami by rafel viñoly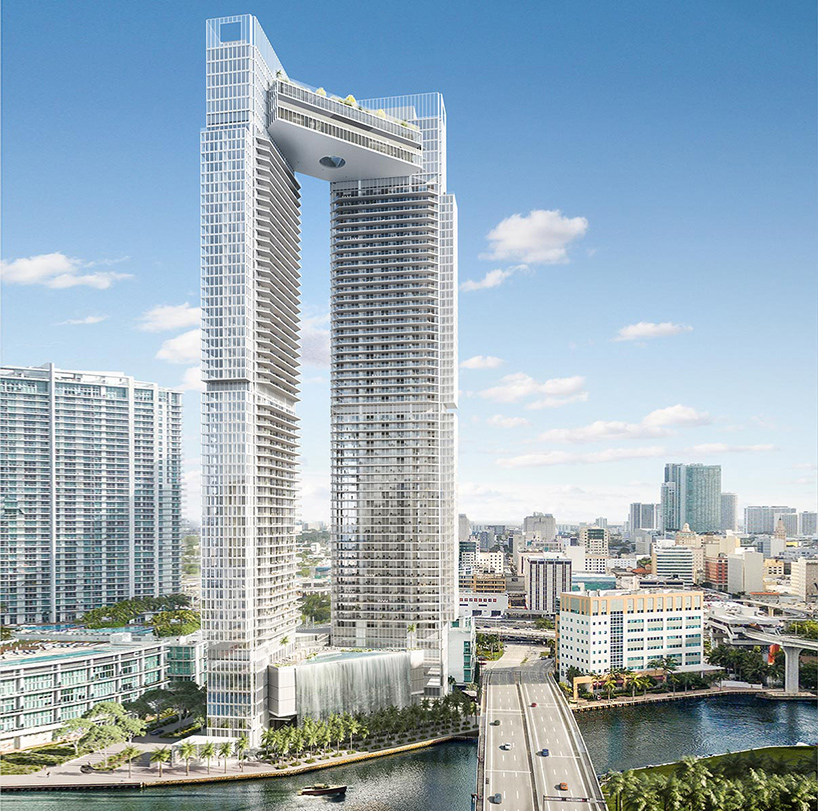 image © KAR properties
at the start of the year, rafael vinoly unveiled his design for 'one river point', a two-tower development in downtown miami. the high-rise is situated next to the miami river and will rise to 65-storeys with mixed-use programs including on-site amenities for residents, as well as offices, retail outlets, a hotel, a spa and a multi-storey parking garage.near the top, there will be a three-floor glass skybridge at 800 feet uniting the peaks. the L-shaped organization follows the river esplanade on the edge of the site and is enhanced with landscape architecture including a palm tree court, pools, and a cascading waterfall.
10 – river beech tower in chicago by perkins and will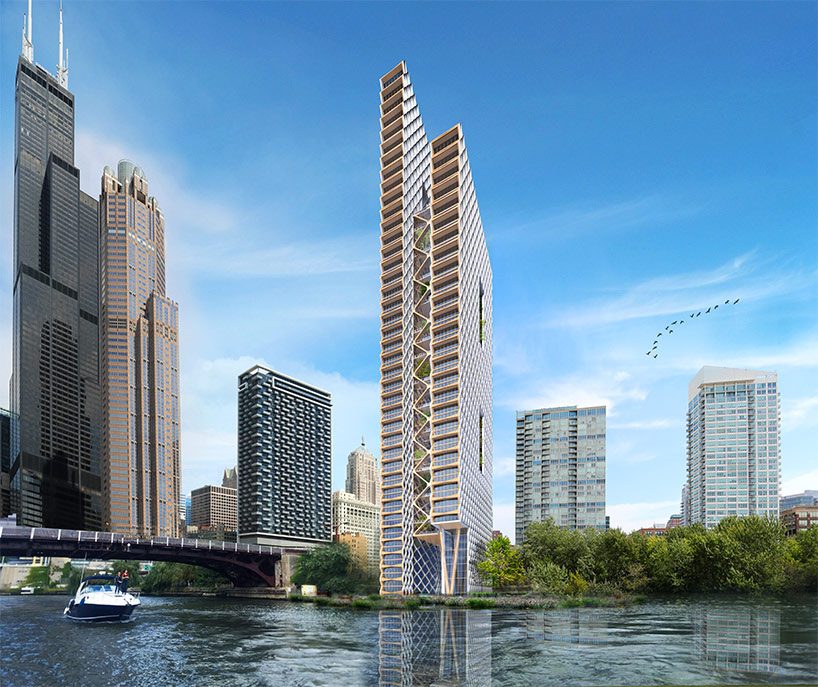 image courtesy of perkins + will
in november, perkins + will proposed plans for a timber skyscraper, the river beech tower, as part of an ongoing concept running in parallel with a recently commissioned masterplan in chicago. the project's conceptual brief called for a residential development containing 300 duplex units arranged in twin single-loaded bars around a central atrium. 'this format was chosen to study the opportunities for modularity and prefabrication, as well as to incorporate the basic building blocks for through-unit cross ventilation, and opportunities for vertically accessible community and amenity spaces,' explains the design team. the ambitious project examines the architectural possibilities of engineered timber, and provides insight into the likely requirements and opportunities for the plant-based materials of tomorrow.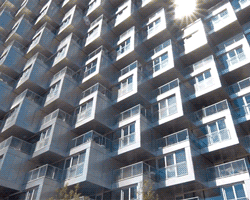 aug 13, 2020
aug 13, 2020
jul 21, 2020
jul 21, 2020
jul 19, 2020
jul 19, 2020
jun 30, 2020
jun 30, 2020
jun 28, 2020
jun 28, 2020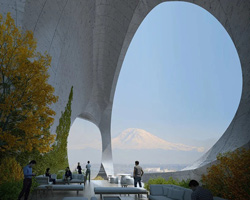 jun 04, 2020
jun 04, 2020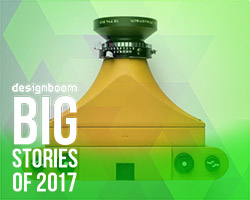 dec 21, 2017
dec 21, 2017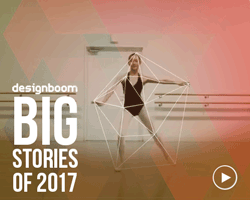 dec 20, 2017
dec 20, 2017
dec 19, 2017
dec 19, 2017
a diverse digital database that acts as a valuable guide in gaining insight and information about a product directly from the manufacturer, and serves as a rich reference point in developing a project or scheme.