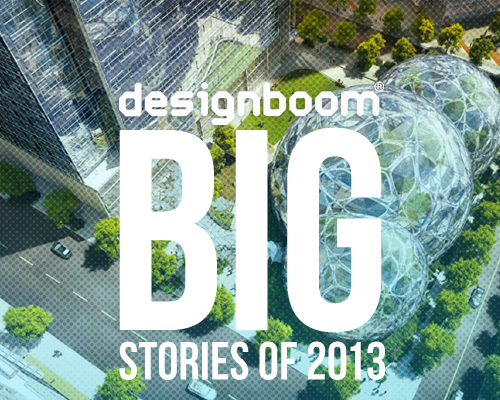 dec 18, 2013
TOP 10 workplaces of 2013

TOP 10 workplaces of 2013
the past twelve months have seen numerous offices and headquarters proposed, developed and completed for a variety of high profile companies and organizations. the popular works, documented below, are a diverse range of schemes, with completely new structures listed alongside bold installations within existing buildings. with individually crafted projects tailored to each organization, the interiors often form a reflection of the company: their principles, and their overall ethos.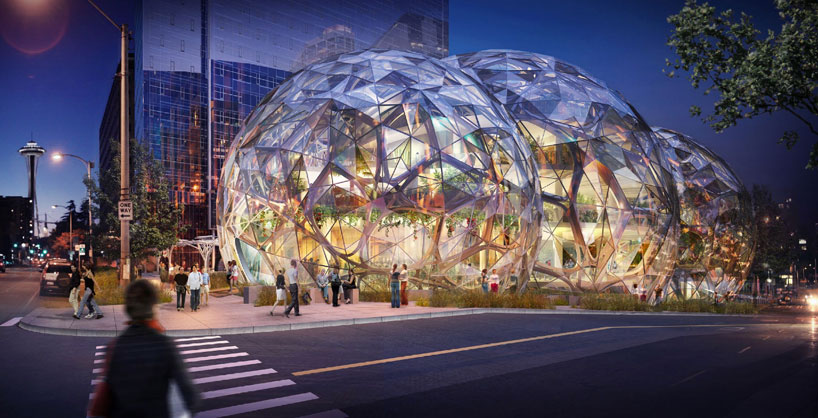 image © NBBJ / studio 216
image courtesy of the seattle city council
earlier this year the design panel at the city of seattle gave the revised proposal of the 'amazon headquarters' by international firm NBBJ the greenlight. developed as an extension of the company's new downtown campus, the project will feature biospheres–made from a steel framework with mullion and glazing overlays.
google campus in dublin by camenzind evolution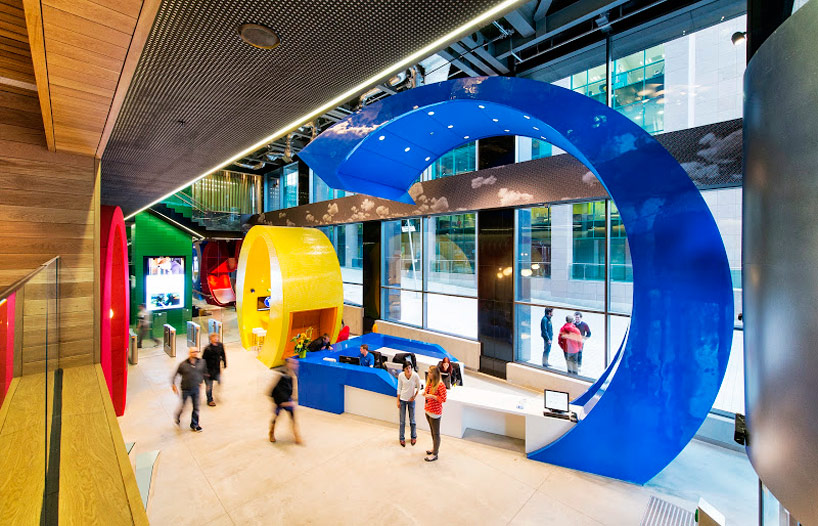 photo by peter wurmli © camenzind evolution
image courtesy of camenzind evolution
camenzind evolution, in collaboration with henry j. lyons architects, has expanded the 'google campus in dublin' from two buildings to four. open floor plans allow for collaborative work space, where a range of flexible areas enable employees to meet and work, encouraging creativity.
airbnb headquarters by gensler and interior design fair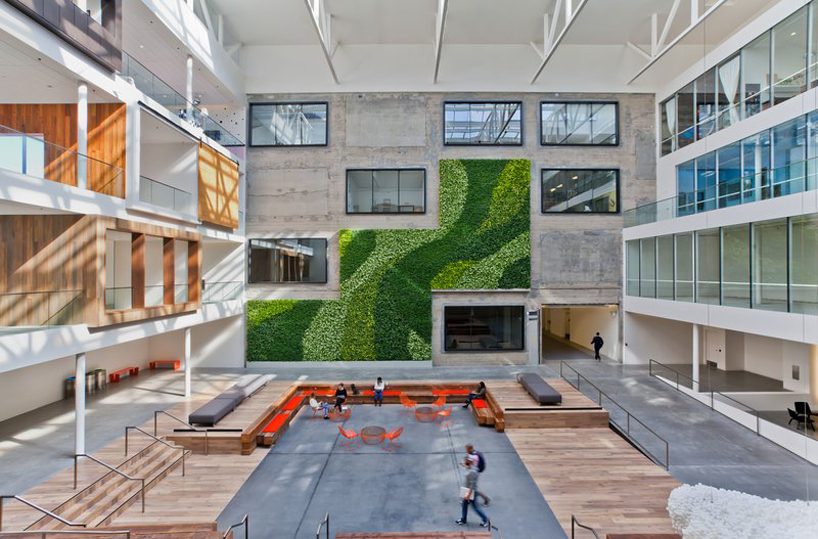 image © emily hagopian
designed by architecture firm gensler and local studio interior design fair, a former five-story industrial building now houses vacation home rental company airbnb's new 170,000 square foot headquarters. from cozy boardrooms, to kitchen-like cafeterias, the employees have the freedom to roam the workplace as if it were home. the light-filled hub fosters creative development and boosts productivity.
apple's cupertino campus by foster + partners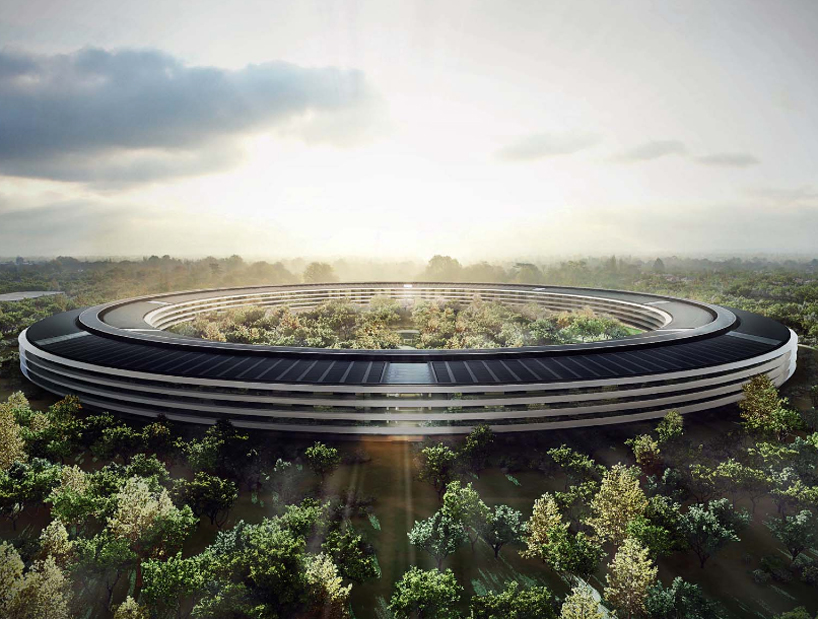 image courtesy city of cupertino

apple campus 2, which was approved by city officials earlier this year, will sit on a plot of 176-acres of land, accommodating approximately 12,000 employees within the south bay city of cupertino. included in the plan is a 260,128 square meter office, research and development building, 1000-seat auditorium, 27,870 square meters of research facilities, and a generating plant that will serve as the site's primary source of electricity.
one workplace headquarters by design blitz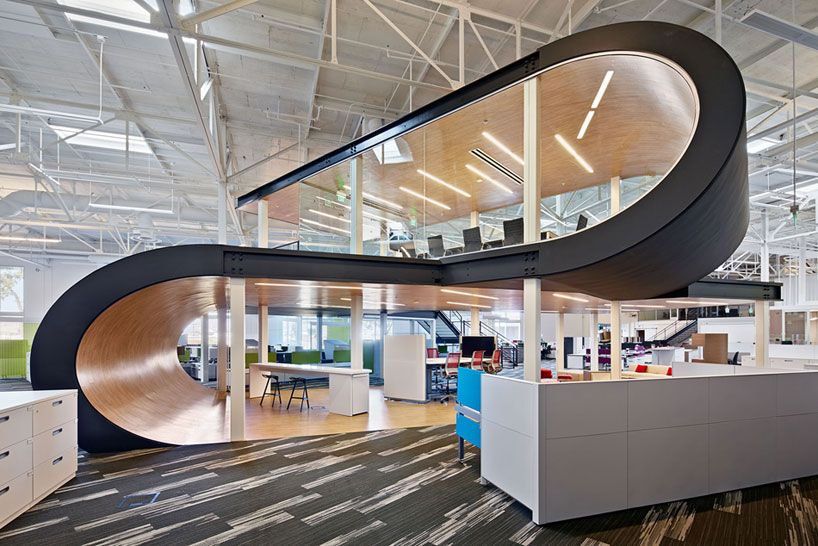 image © bruce damonte
image courtesy of design blitz
the collaborative and adaptive reuse of 'the one workplace headquarters' by californian architecture and design company 'design blitz' redefines the typical showroom experience. the architects mapped the experiences of both the customers and the users through carefully planned 'touch points', resulting in a 'boomerang-type' journey where occupants are brought back to their original starting point.
pinterest headquarters by all of the above / first office + SaA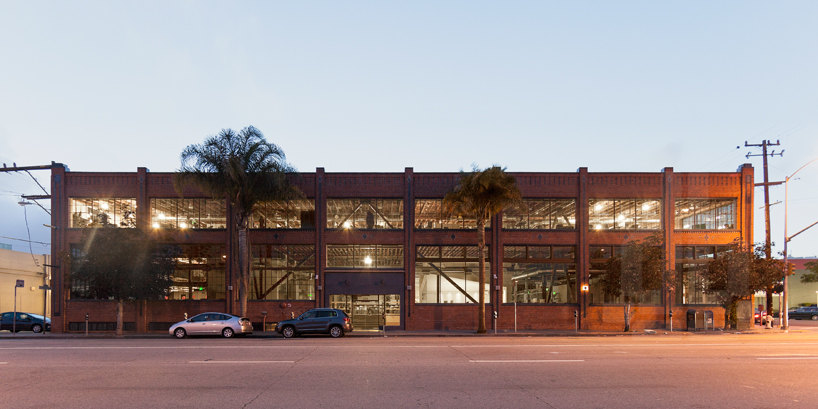 image © naho kubota

pinterest's headquarters in california fosters a creative environment for their growing team of designers and engineers. situated within a 45,000 square foot warehouse in palo alto, the newly renovated brick building by project designers all of the above / first office and executive architects SaA, offers an abstract framework where collaborative and social relationships form and transform the architectural space.
google office in tel aviv by camenzind evolution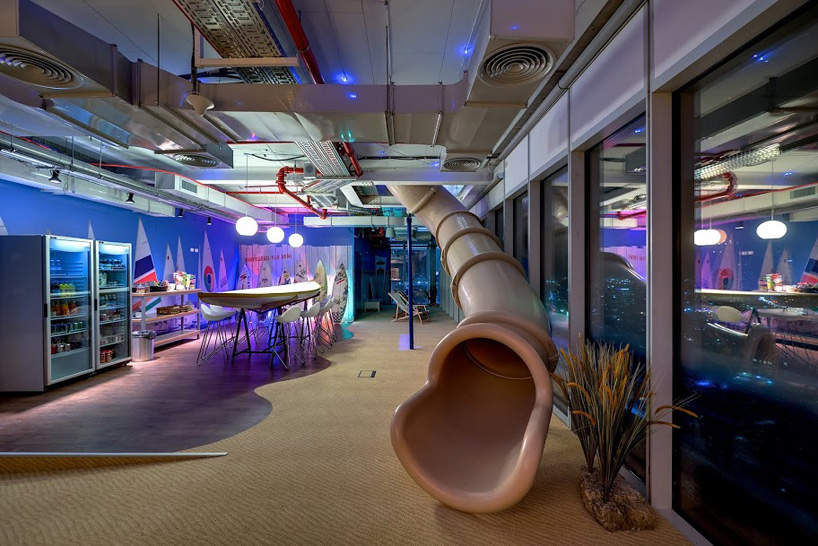 image courtesy of camenzind evolution
google's tel aviv office establishes a creative, relaxing and disciplined environment with a series of elaborately themed rooms spanning eight floors. occupying the centrally-located electra tower in the israeli city, the work is the result of swiss design team camenzind evolution, also responsible for some of google's other notable offices.
twitter's global headquarters by IA interior architects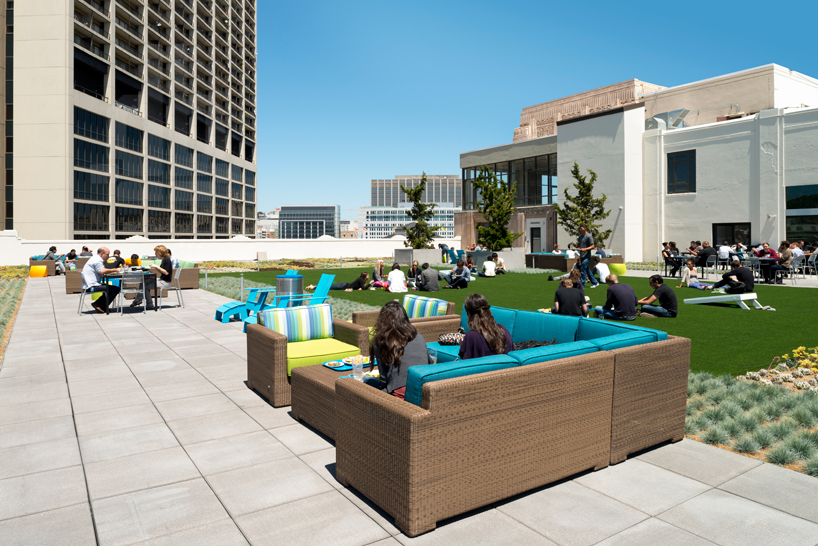 images © chad ziemendorf
image courtesy IA interior architects
situated within a historic 1937 art deco building, twitter's new global headquarters occupies two stories of the existing 11-floor market square complex. conceived by global firm IA interior architects and local studio lundberg design, the urban campus is the first workspace developed specifically for the social media platform.

dropbox san francisco office by boor bridges + geremia design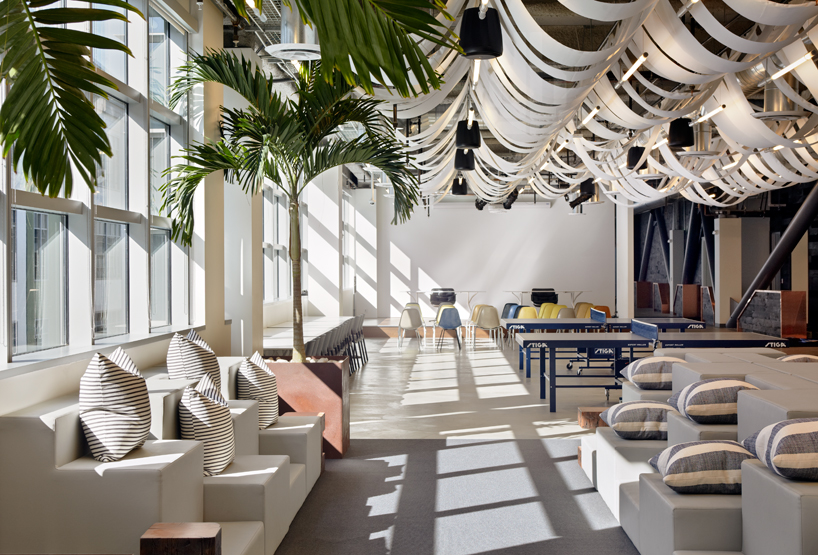 all images courtesy geremia design © bruce damonte
designed by boor bridges architecture and geremia interior design, dropbox's new headquarters forms a container delineated by modular interior furnishings and ample greenery, maximizing functionality, and allowing for customization.

tamedia headquarters by shigeru ban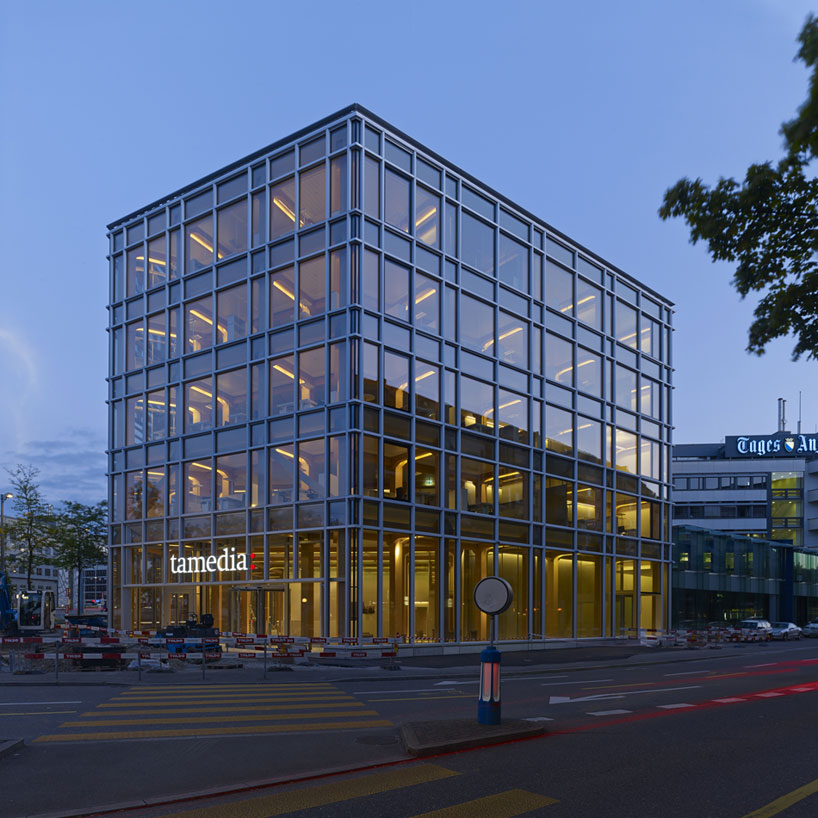 image courtesy of tamedia AG
sporting a large scale structural system made entirely of timber, the headquarters for swiss media company tamedia was completed by shigeru ban earlier this year. the japanese architect's first project in switzerland supersedes the country's strict environmental measures with heating and cooling systems that uses groundwater and therefore negates the use of fossil fuels entirely.

dec 31, 2013
dec 31, 2013
dec 31, 2013
dec 31, 2013
dec 31, 2013
dec 31, 2013
dec 31, 2013
dec 31, 2013
dec 30, 2013
dec 30, 2013
dec 30, 2013
dec 30, 2013
jul 30, 2020
jul 30, 2020
jul 16, 2020
jul 16, 2020
jul 14, 2020
jul 14, 2020
a diverse digital database that acts as a valuable guide in gaining insight and information about a product directly from the manufacturer, and serves as a rich reference point in developing a project or scheme.