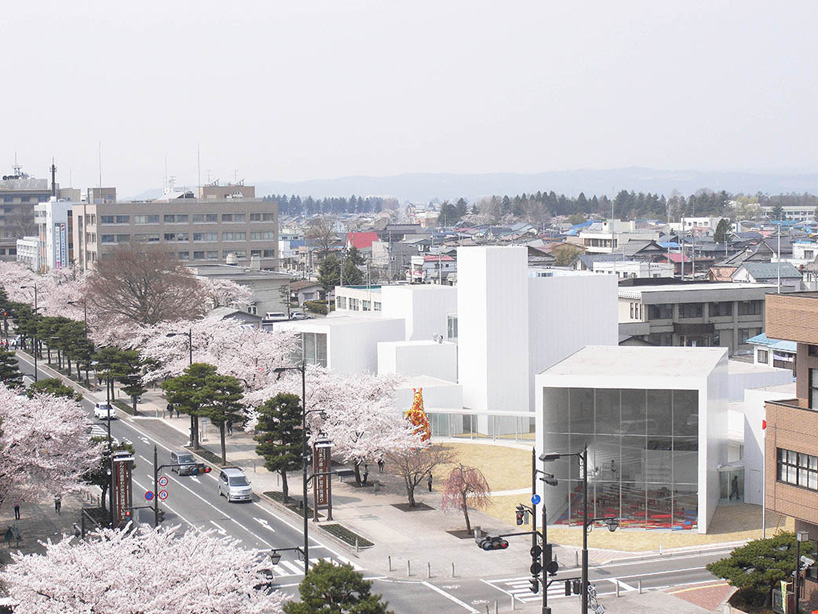 in 2008, architect ryue nishizawa completed a contemporary art museum and cultural complex designed to revitalize the japanese city of towada. the institution, known as the towada art center, houses a permanent collection of 38 commissioned works, all created exclusively for the museum by renowned artists from japan and abroad, including ron mueck, yayoi kusama, and yoko ono. eights years after its opening, designboom takes a closer look at the cultural complex. images courtesy of towada art center.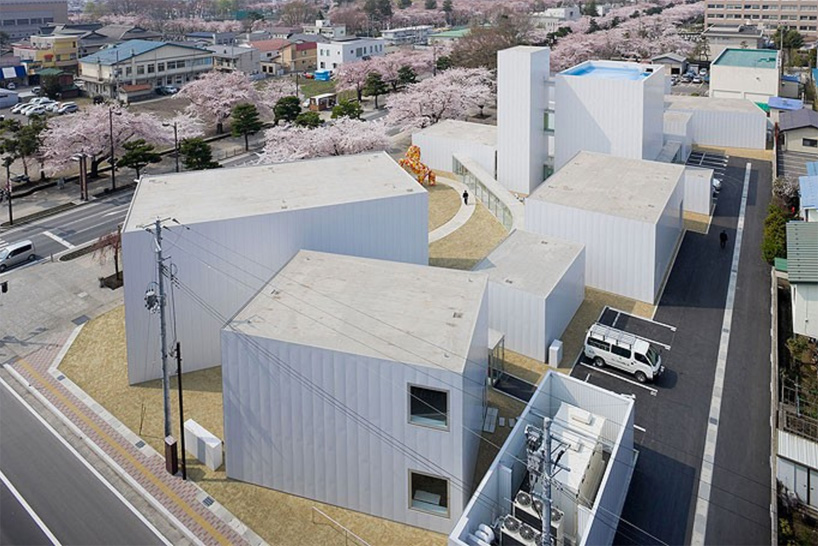 an aerial view of the fragmented site
image © iwan baan
as the towada art center works with the community to support a variety of cultural programs, it was important that the building remained as transparent and accessible as possible. 'this building, as an integral part of the concept of transforming the entire kanchogaidori avenue into an art museum, inevitably needs to be open and approachable', explains ryue nishizawa. 'the activities happening within the building must continue seamlessly onto the street outside.'
some of the most striking features of the towada art center are the independent exhibition rooms that act as 'houses for art'
image © iwan baan
to achieve this, the galleries have been divided into separate entities and randomly distributed throughout the facility. this allows indoor exhibition rooms to blend with outdoor art spaces. separating the galleries also enables each space to individually present its artwork, evoking a sense of intimacy and synchronicity within each room. this gesture was derived from towada's kanchogaidori avenue, where the street's buildings coexist with open space.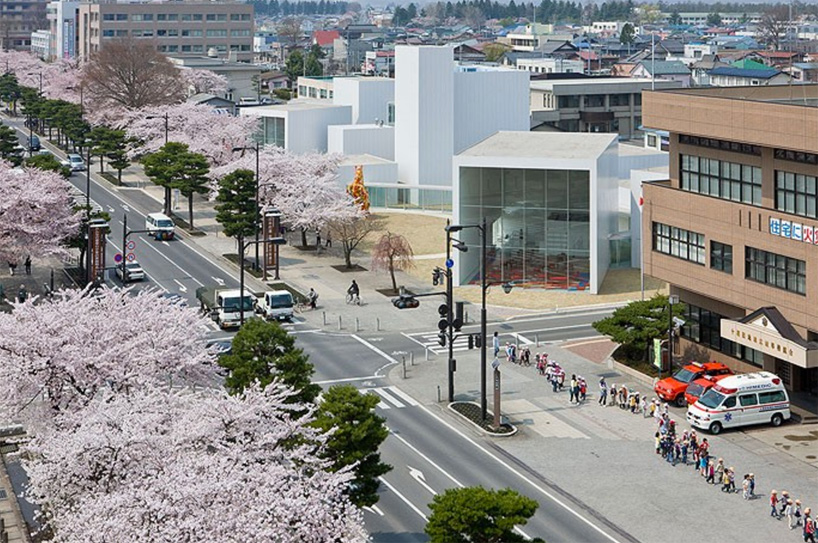 the institution maximizes its prominent setting within the community
image © iwan baan
connected by glazed passageways, the assortment of pavilions includes permanent galleries, collaborative space, and a café, as well as other areas that incorporate the community into activities. the design also provides space for outdoor exhibitions and events, making it possible for visitors to simultaneously experience indoor and outdoor art.
wish tree for towada, riverbed, bell of peace by yoko ono
image © kuniya oyamada 
the juxtaposition of solid and void, and large and small volumes, is continued throughout the building — allowing the architecture to exist in harmony with both smaller pieces of artwork, as well as the urban scale of the neighborhood. exhibition spaces with large glazed façades present the gallery's work to passersby, reaffirming the museum's vision that its art is intended for the entire city.
cloud (street furniture) by erika hidaka
image © kuniya oyamada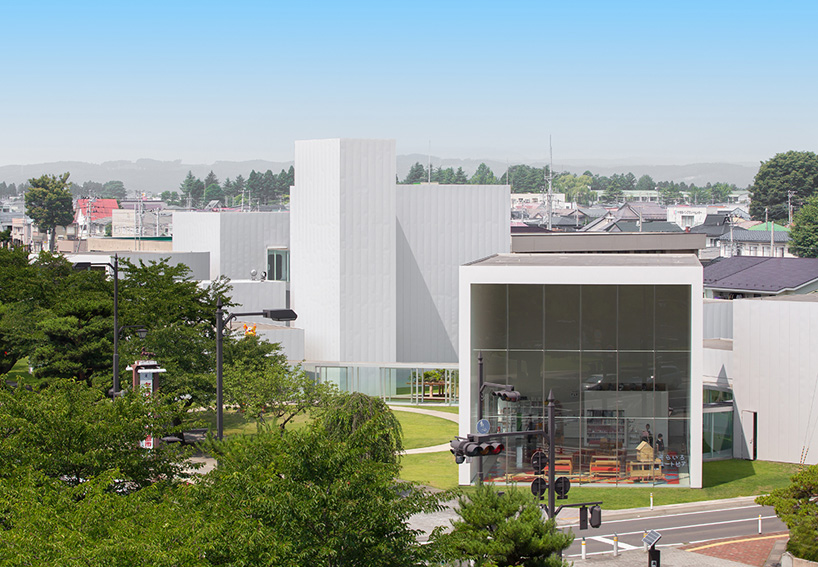 the contemporary art museum and cultural complex 
image © kuniya oyamada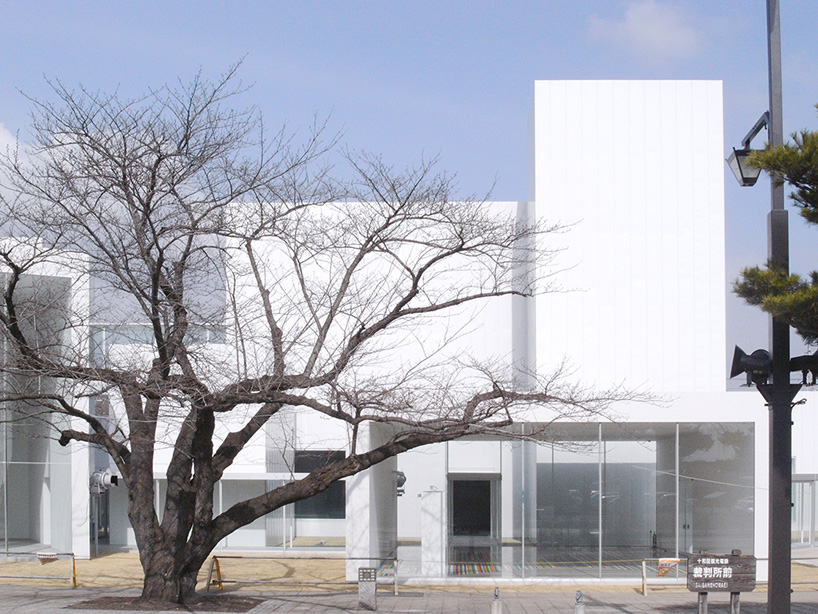 the building is part of a program designed to revitalize the japanese city of towada

the towada art center houses a permanent collection of 38 commissioned works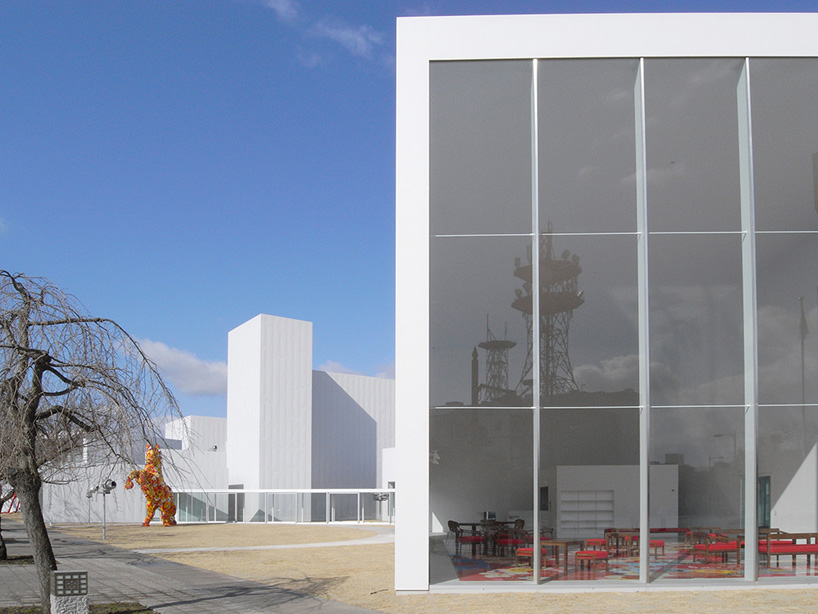 large glazed façades present the gallery's work to passersby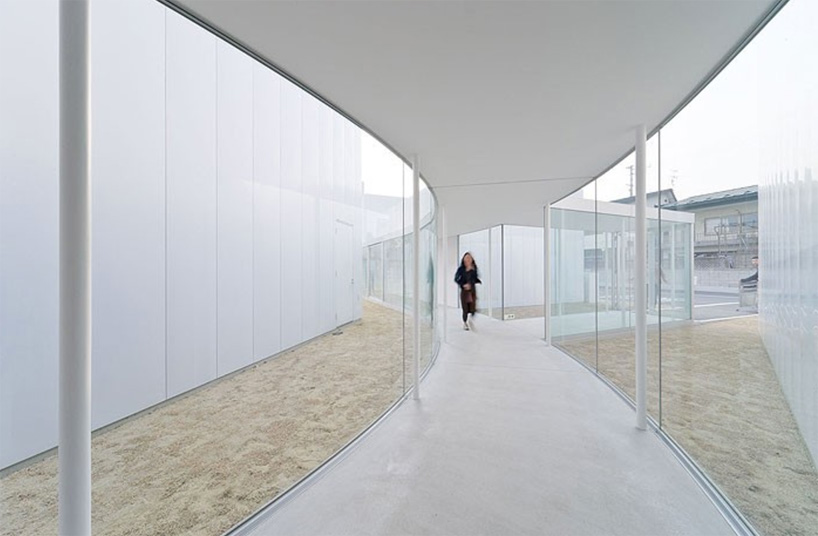 the assortment of pavilions is connected by glazed passageways
image © iwan baan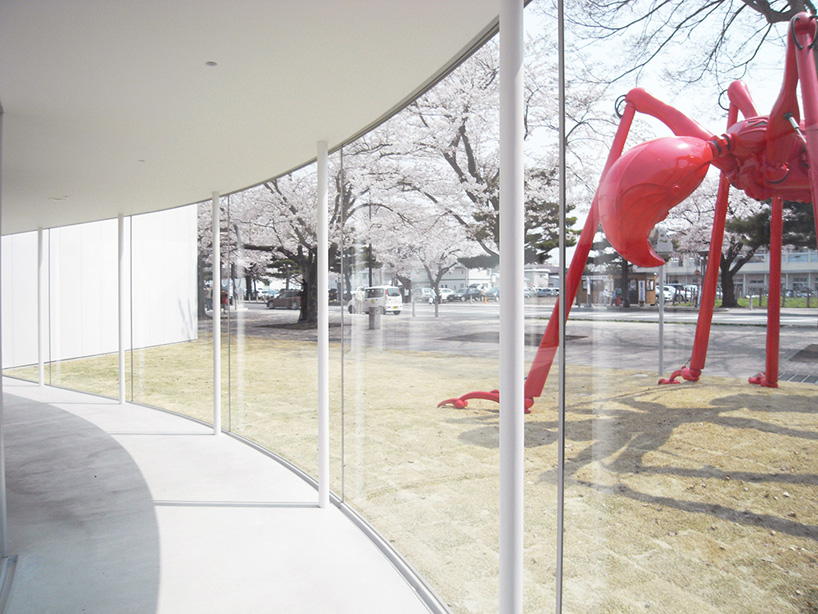 the juxtaposition of solid and void is continued throughout the building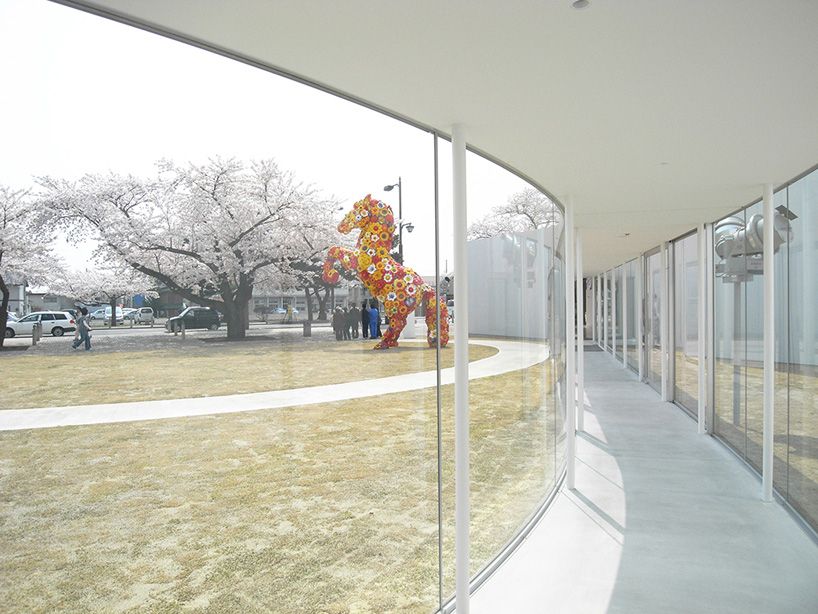 the layout also provides space for outdoor exhibitions and events

as well exhibition galleries, the building contains collaborative space and a café
untitled  by michael lin
image © mami iwasaki

choi jeong hwa's flower horse is one of the works on display
in flakes (street furniture) by mount fuji architects
image © sadao hotta

ochrea, on the 10m high and 20m wide white exterior wall of a prominent rest area the british artist paul morrison has created an enormous mural
courtesy of alison jacques gallery, london
image © mami iwasaki
standing woman by ron mueck
courtesy anthony d'offay, london
image © kuniya oyamada
Save
Save
Save
Save
Save
Save
Save
Save
Save
Save
Save
Save
Save
Save
Save
Save
Save
Save
Save
Save
Save
Save
Save
Save
Save
Save
Save
jul 21, 2017
jul 21, 2017
jul 18, 2017
jul 18, 2017
jul 12, 2017
jul 12, 2017