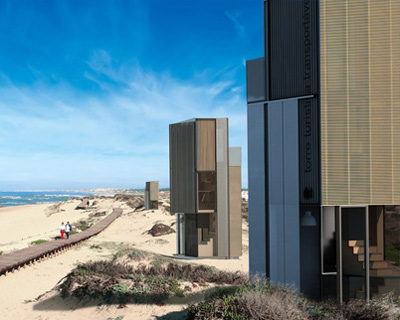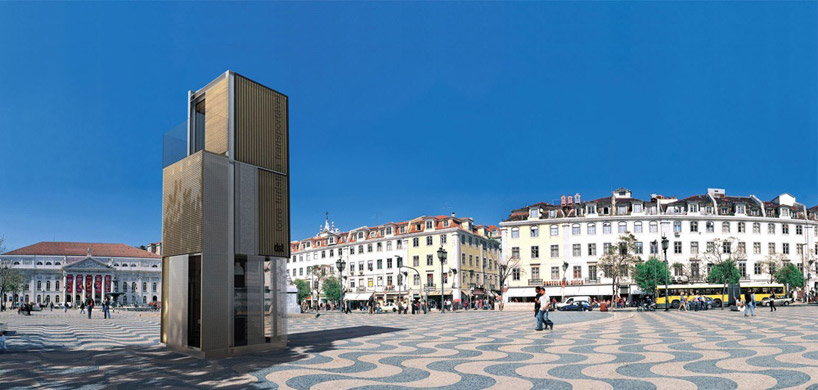 feb 20, 2013
transportable tourist tower by jose pequeno
'transportable tourist tower (TTT)' by jose pequeno, various locationsimage © andreas rochaall images courtesy of jose pequeno
the ultimate in the marriage of aesthetics, functionality, modularity, portability and sustainability, the 'transportable tourist tower (TTT)' by portuguesearchitect jose pequeno in collaboration with the dst group made its debut at the 2010 shanghai expo and has since made its way across the globe. with the combination of a cleverly designed prefabricated structure that optimizes interior area and new revolutionary technologies, the tower represents a new type of habitability that could prove extremely useful beyond its current use as a tourist information post and temporary installation. the construct can be built with almost any wood – a potentially 100% renewable resource – and glass, a 100% recyclable material. needing as little as 10 square-meters for its installation, the three storey vertical tower returns an extremely efficient floor to area ratio as it takes up a very small footprint. its various facade screens and panels filter the necessary light which make it adaptable to any location and climate, and although it takes up a minimal area on site, itcontains a bathroom, kitchen, dining area, living space, study, bedroom, and a rooftop deck.
architect jose pequeno describes the design (language: protuguese)
video © fernando teigao dos santos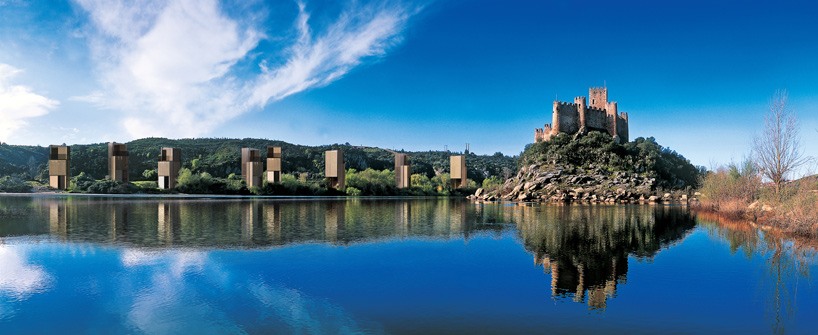 image © andreas rocha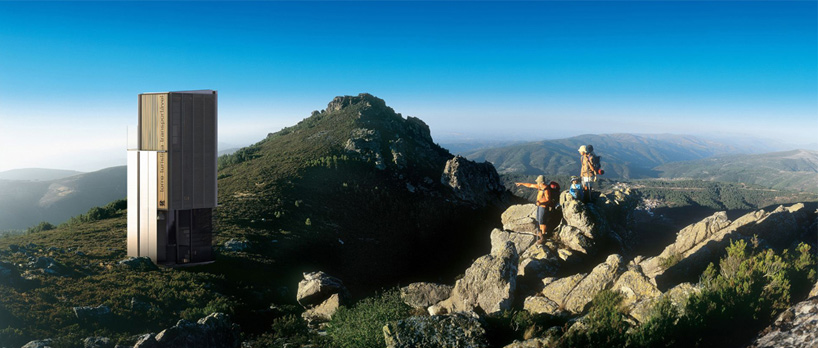 installable in any locationimage © andreas rocha
adding to the project's dynamic characteristics, in addition to being implemented as a singular vertical edifice it can also be used horizontally as well. a minimal steel structure provides four control points from which a small crane can easily move the structure. this also allows for the stacking of the units to create a larger composite building with flexible modules that can be replaced, removed, or added onto almost infinitely. the sustainable featuresof the tower revolve around three basic principles: 'the economic and strategic viability of its implementation; environmental commitment with the use of solar energy systems; and a socio-cultural support based on a constructive approximation to nature.' one of the new technologies used in the constructionis the innovative et3 structural timber-glass panel. these versatile components can be used as a floor or ceiling slab, or a vertical wall, and integrate activeand passive solar energy systems and bioclimatic functions that ensure optimal insulation and energy efficiency. perhaps the most important part of theentire construction, of the whole unit down to the individual et3 panels, is their ability to be deconstructed and completely re-used to almost any application.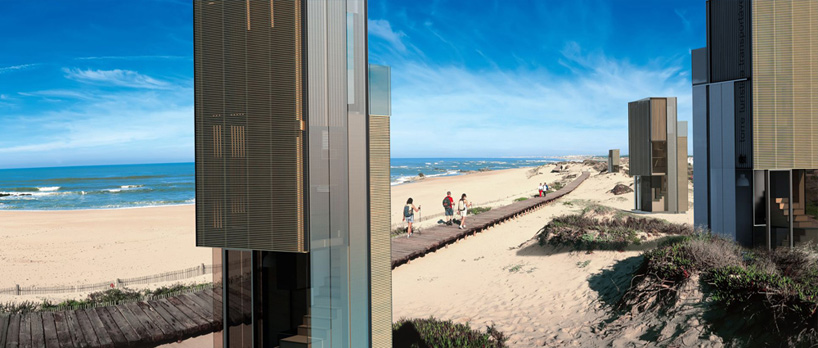 image © andreas rocha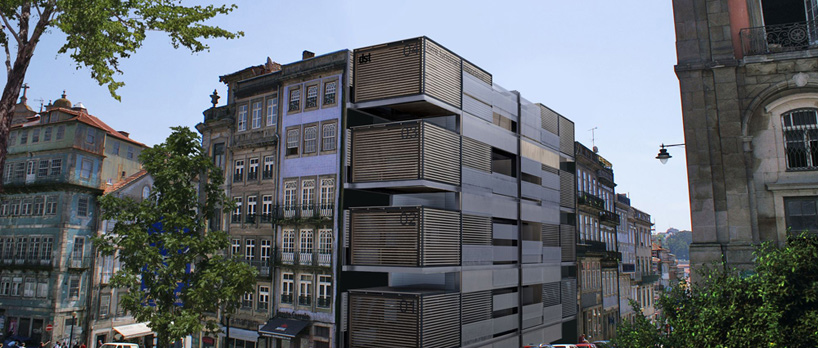 horizontal stack-able applicationimage © andreas rocha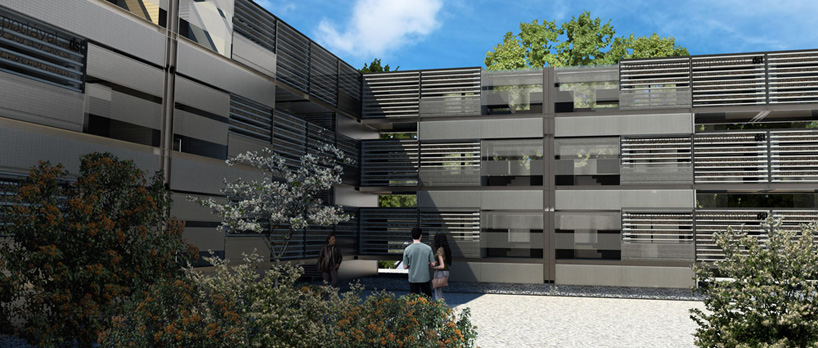 spaces defined by its useimage © andreas rocha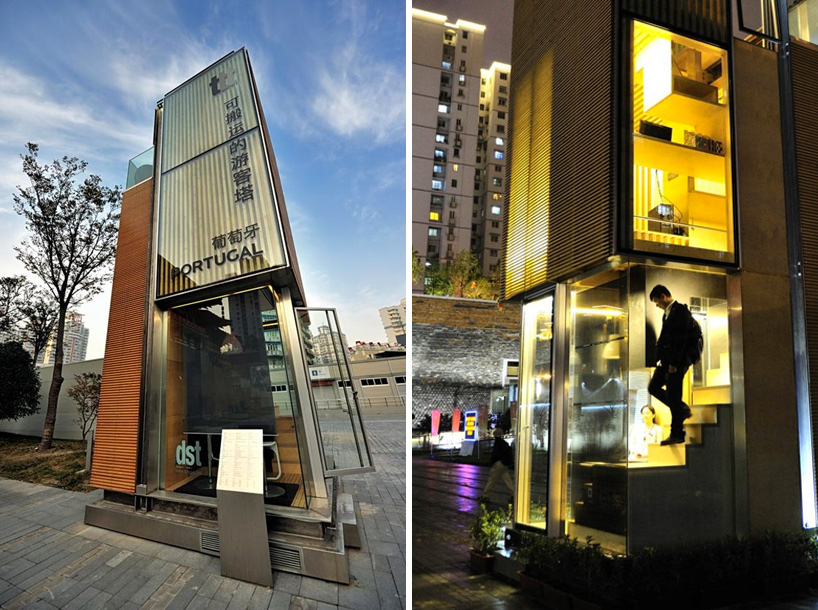 (left) at the shanghai expo 2010image © amanda fan(right) in useimage © cheng minshe / xinhua news agency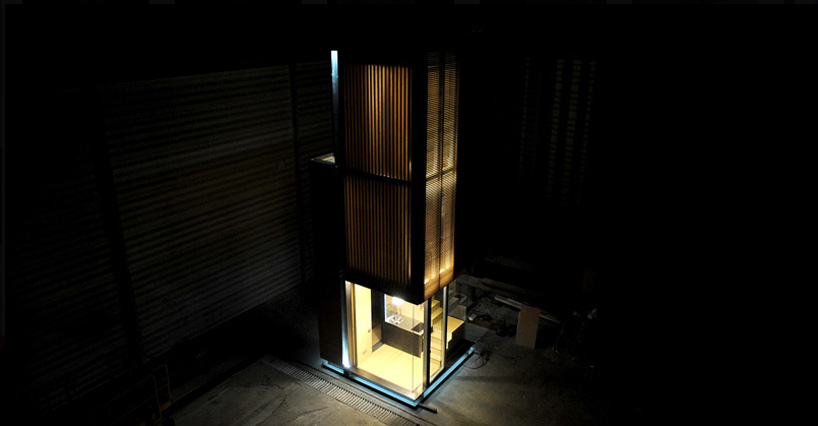 illumination at nightimage © hugo delgado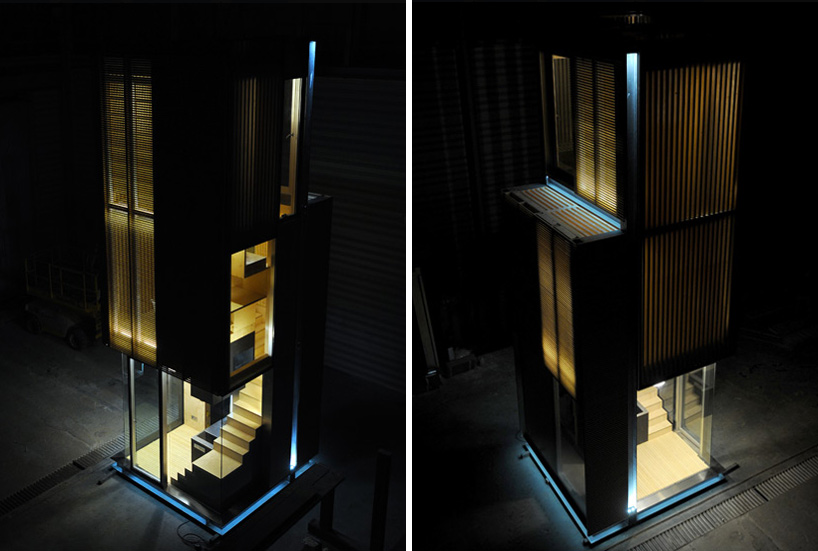 upper private floors screened by wood panelsimage © hugo delgado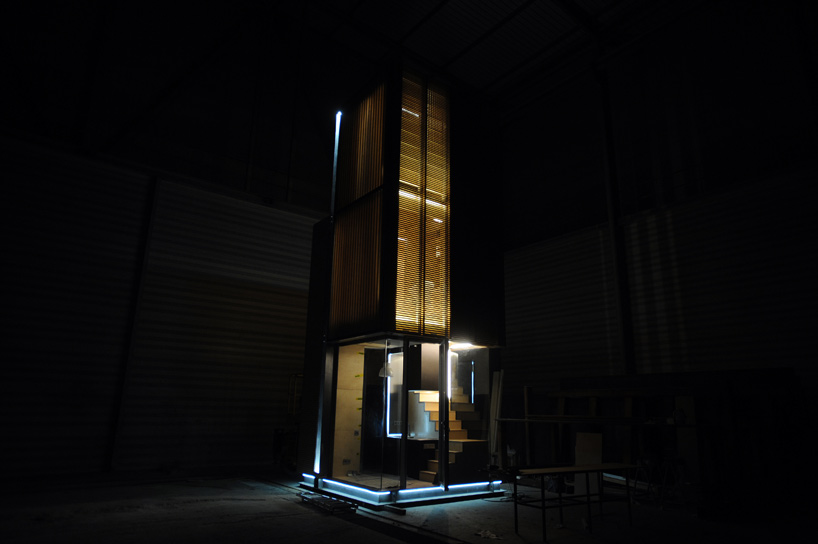 transparent lower floorimage © hugo delgado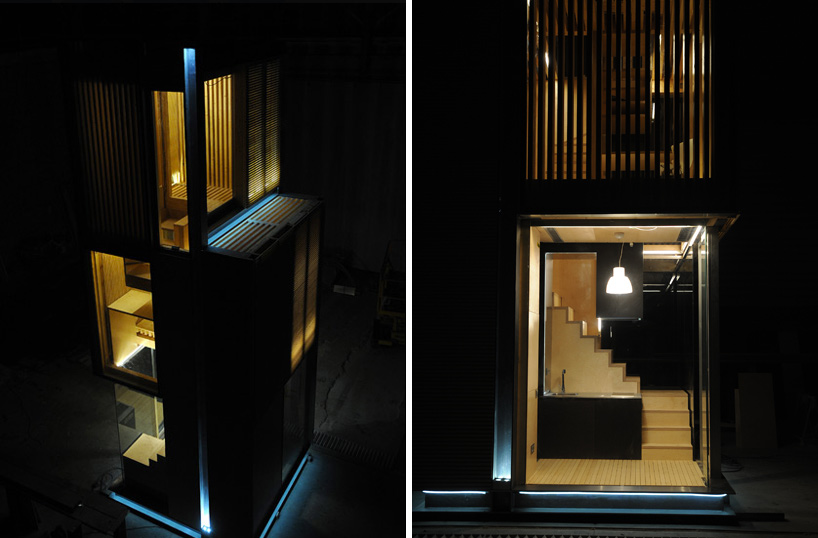 image © hugo delgado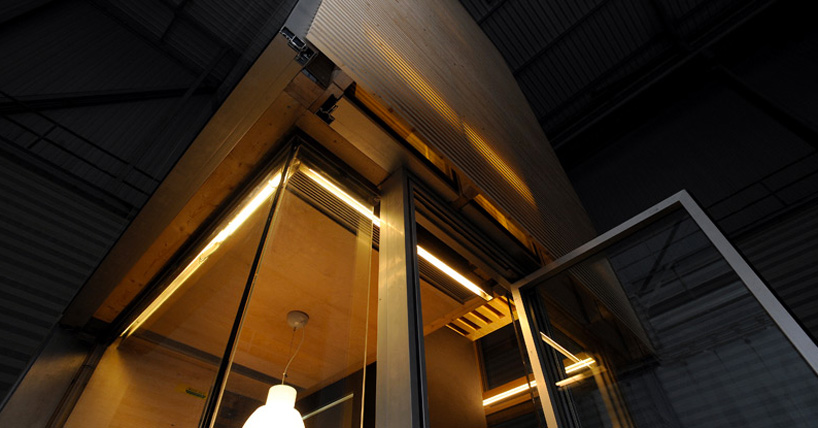 corner detailimage © hugo delgado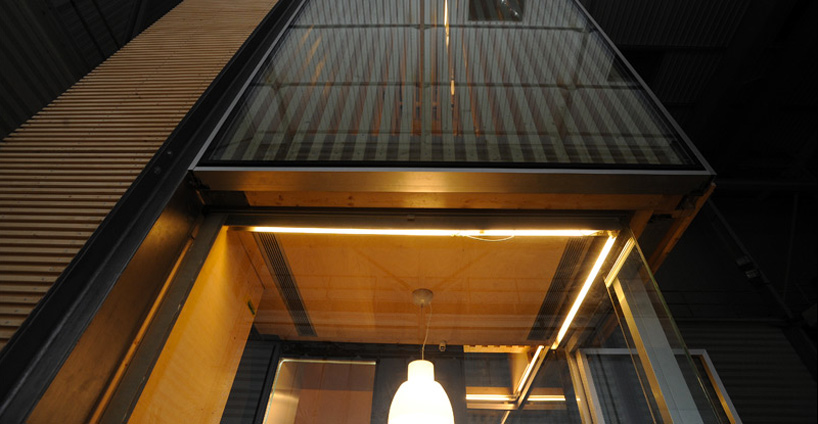 et3 timber-glass panelimage © hugo delgado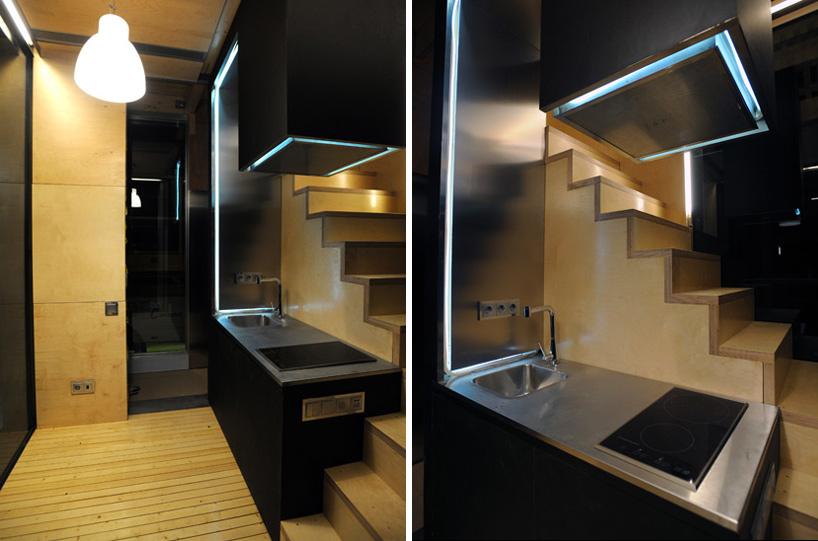 ground floor kitchen areaimage © hugo delgado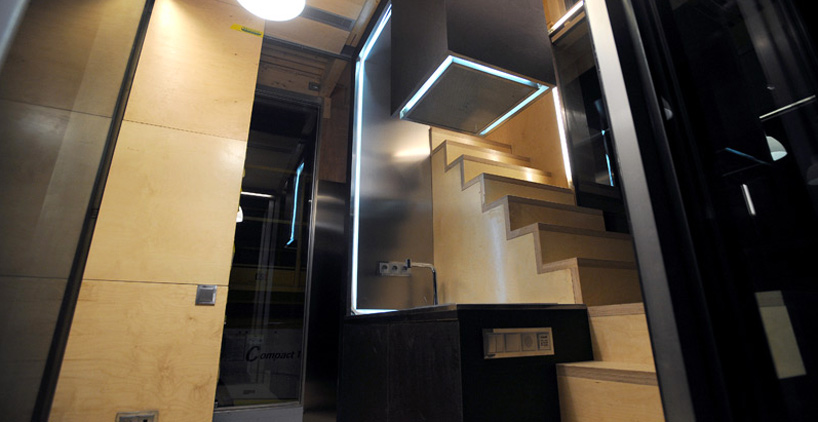 captionimage © hugo delgado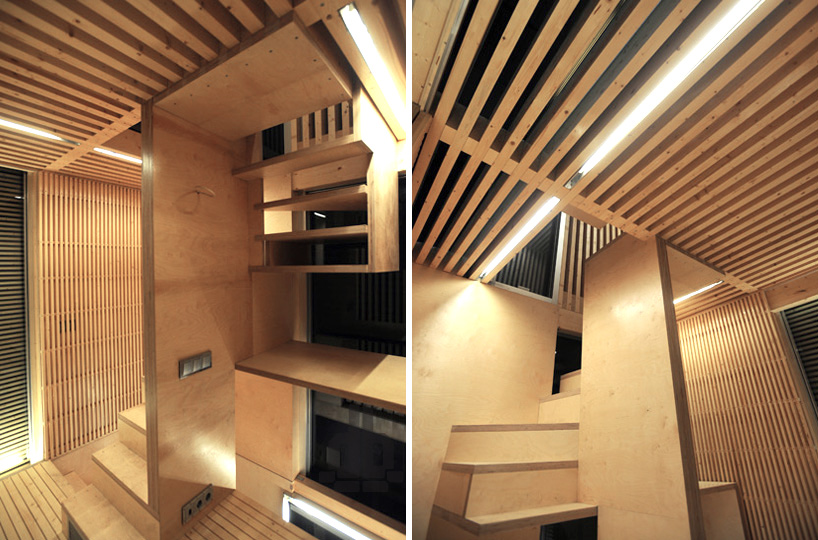 all wooden interior with integrated fittings and various viewsimage © hugo delgado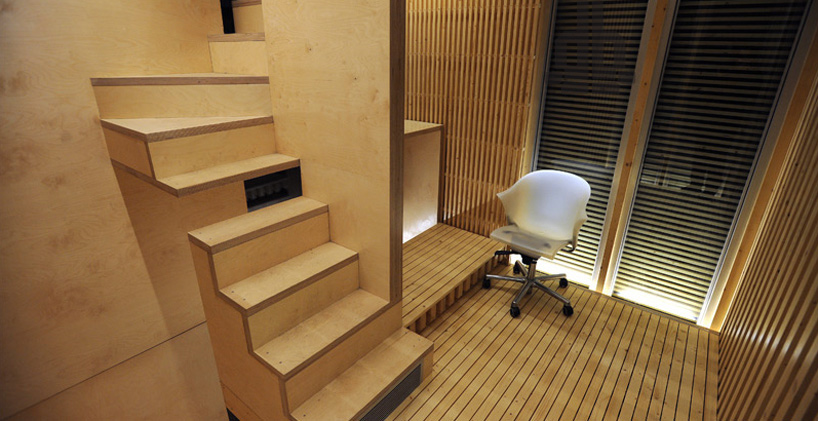 study areaimage © hugo delgado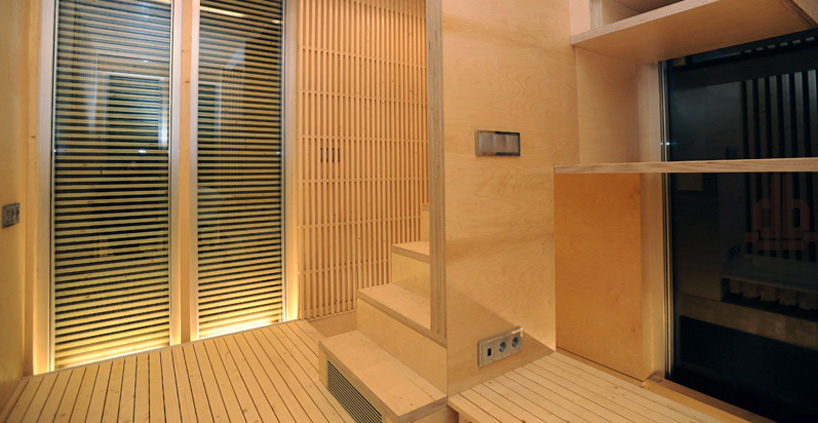 interior lightingimage © hugo delgado
image © amanda fan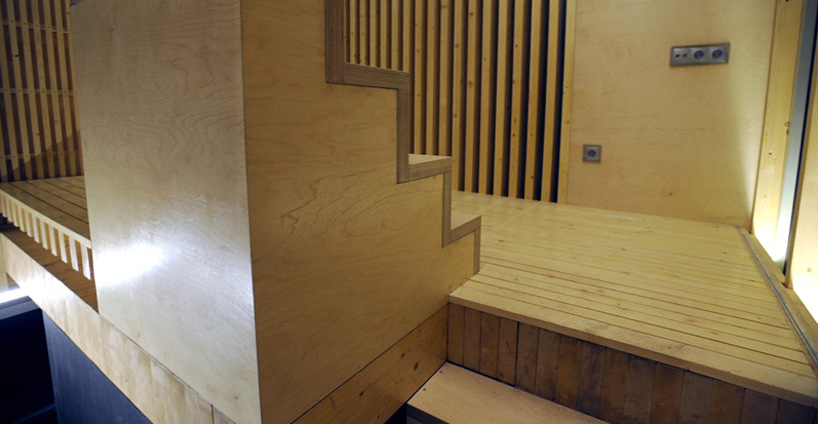 image © hugo delgado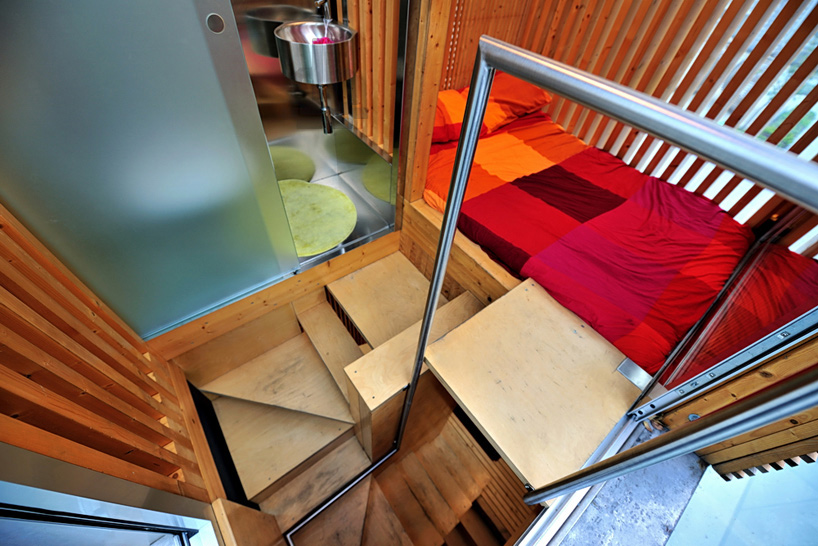 bedroom and bathroomimage © amanda fan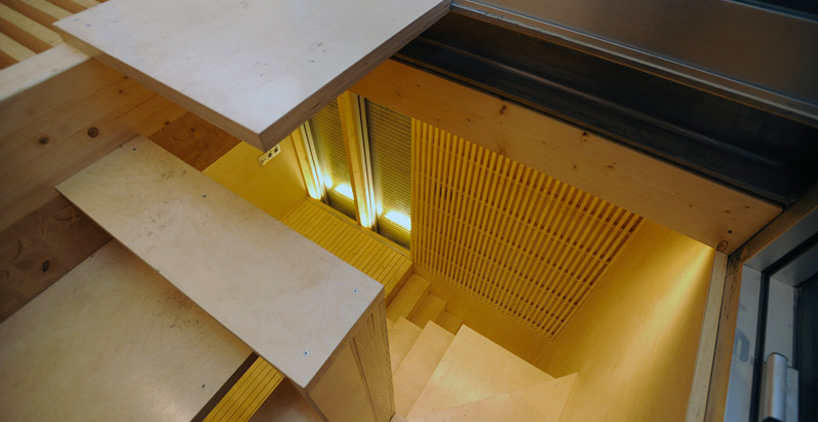 view down into the structureimage © hugo delgado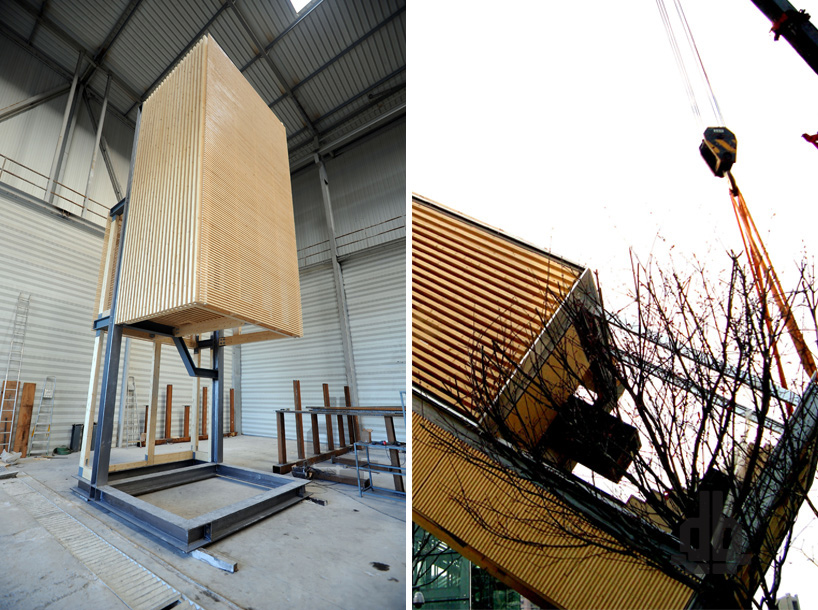 (left) construction: primary steel frame(right) transported by attaching to the steel frameimages © jose pequeno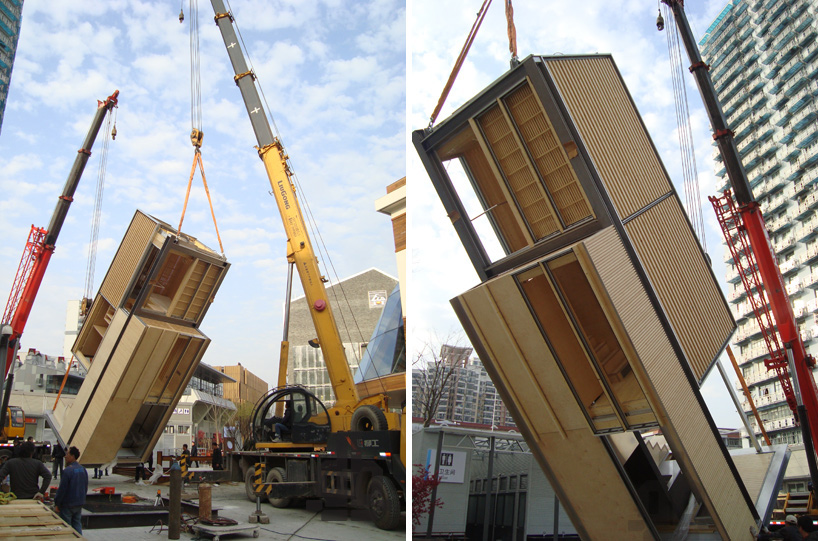 transportationimages © jose pequeno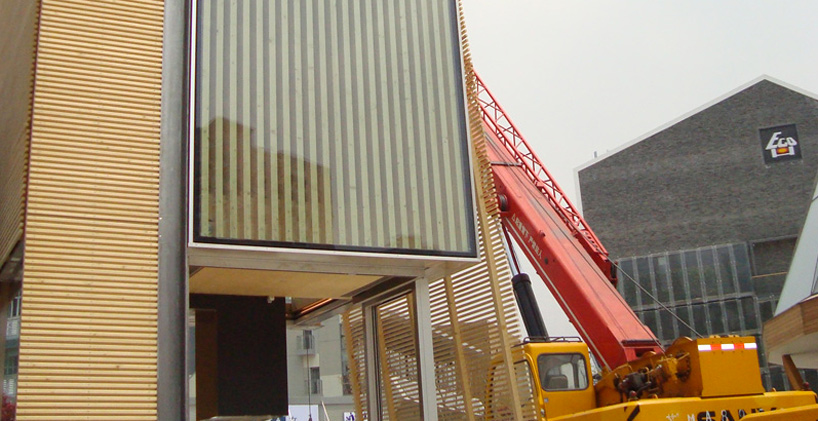 moved by as little as one small crane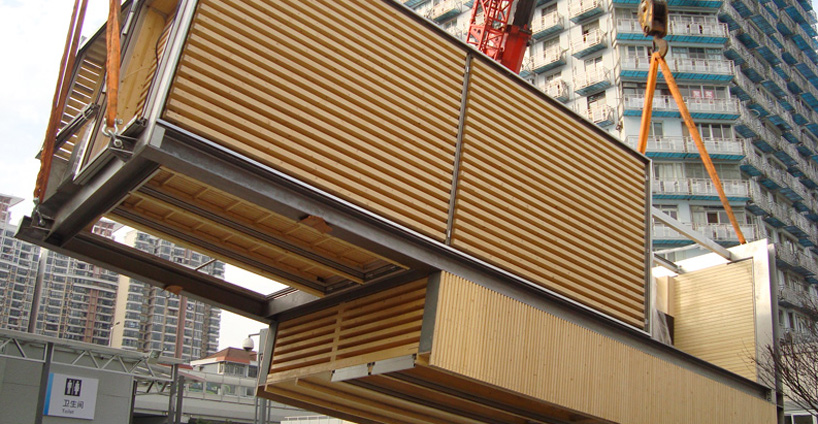 steel spine makes for an easy displacement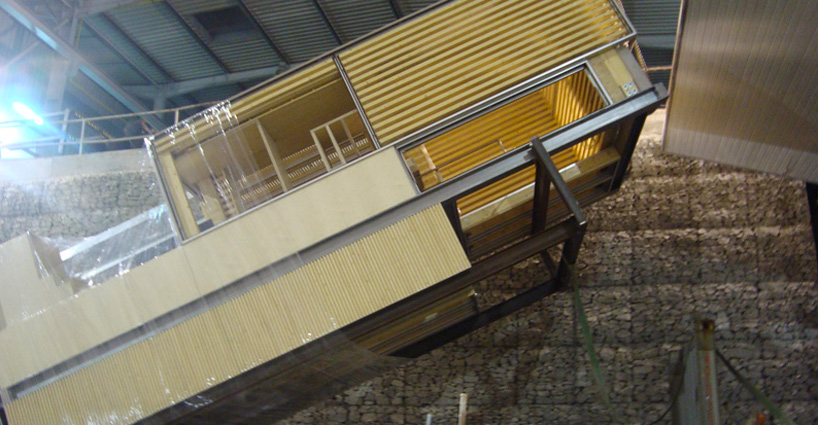 loading onto truck bed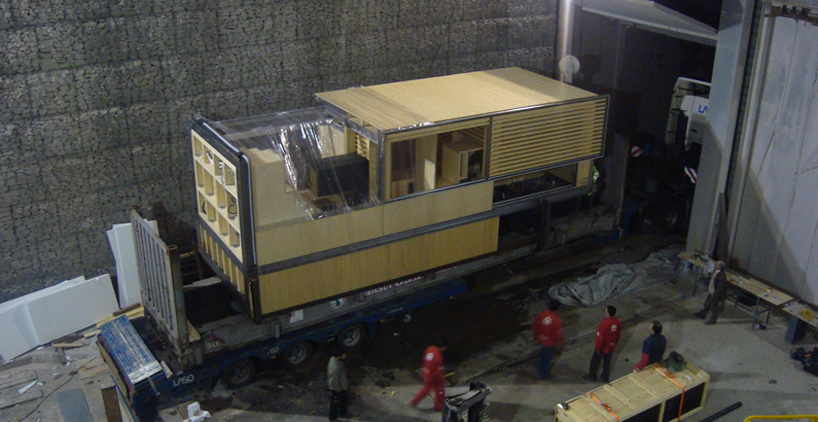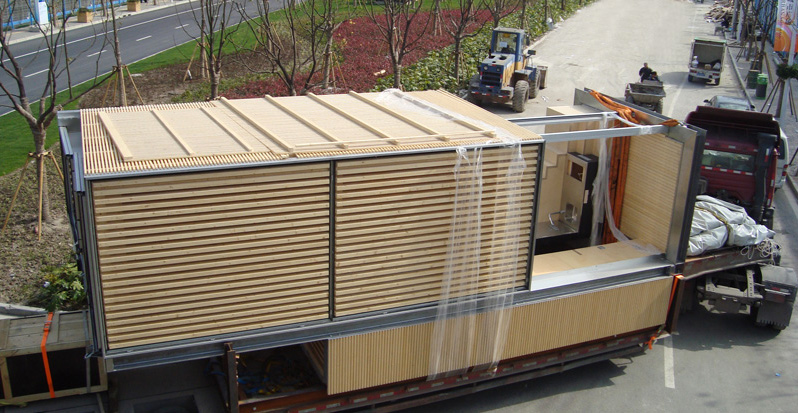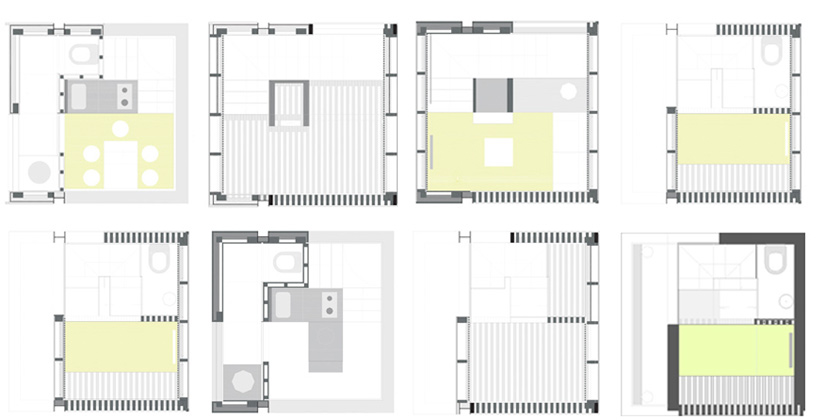 various floor plan configurations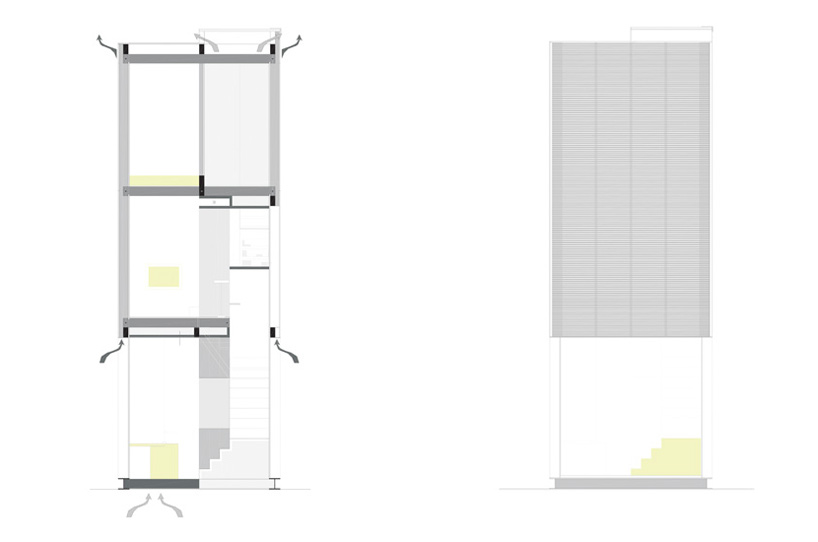 (left) section(right) elevation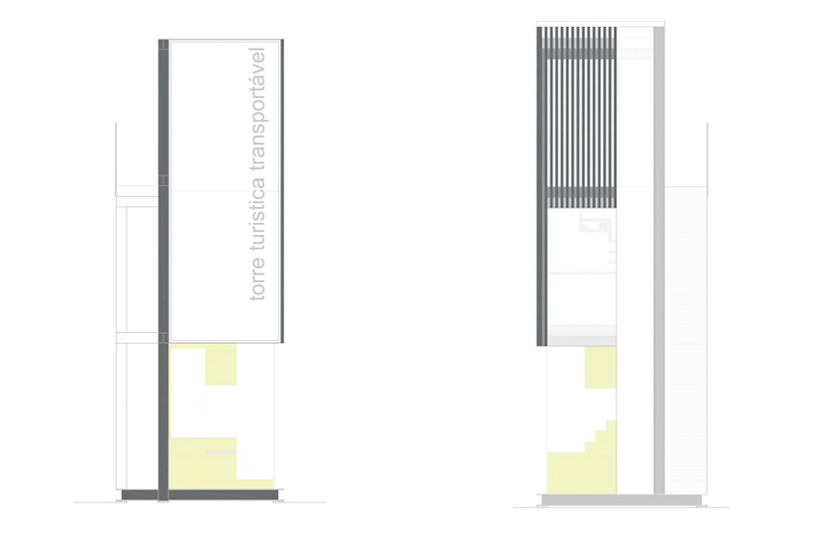 elevations
a diverse digital database that acts as a valuable guide in gaining insight and information about a product directly from the manufacturer, and serves as a rich reference point in developing a project or scheme.