overlooking paddy fields, a wildlife sanctuary and a seasonal lagoon, this long, rectangular house has been designed by chinthaka wickramage associates for an animal enthusiast and his family in yala, sri lanka. providing both a holiday home and rented accommodation for guests visiting yala national park, the two story construction is conceived of as a 'belvedere lookout', which follows the shape of the land and opens out to incredible surrounding views.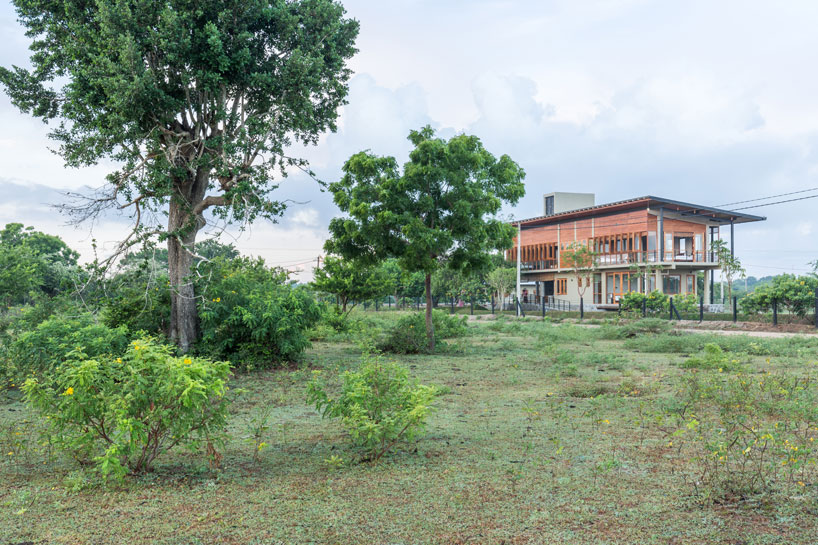 all images courtesy of chinthaka wickramage associates
the first floor of the tree tops wild life bungalow comprises a double bedroom with en-suite bathroom, an open plan lounge, dining area and kitchen for cooking for guests. the main hall of this level serves as a flexible multi-purpose space for guests to relax, dine in or even practice yoga. the upper floor consists of dormitory style multi bed bedrooms, guest bathrooms and belvedere lookouts to the surrounding paddy fields, wildlife sanctuary and lagoon. finally, the roof level opens to a sky roof terrace, which has been designed by chinthaka wickramage associates to provide panoramic views.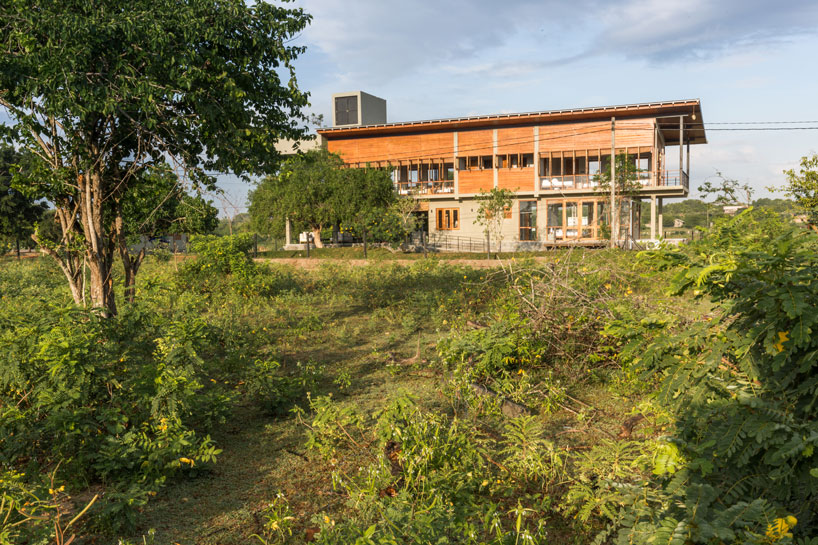 the narrow, rectangular architectural form relates to the shape of the land, but also functions to allow cross-ventilation and generate panoramic views. the narrow front of the building is designed with an open pavilion outlook, to receive the full view of the surrounding nature. cantilevered upper level approach was used to protect and shade the building from the hot tropical sun and monsoon rains. cement grey is the main colour used on the walls, making the building merge with the surrounding wilderness and greenery. the highlight of the exterior is a multi-sashed glazed timber window with top fixed timber panelling, that shows off the craftsmanship and expertise of the workers, who are particularly skilled in carpentry and joinery.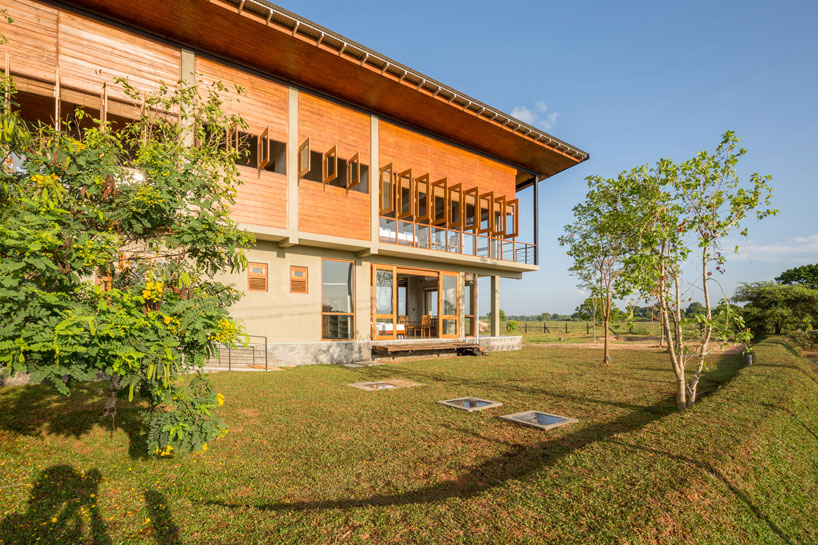 the house is constructed out of RCC column and beam structural skeletal framework with a combination of pad footings and strip rubble foundations under walls. the second floor is reinforced concrete slab while roof structural support consists of RCC concrete portal frames, spanned by roller steel joists in turn supporting 2" x 6" (50mm x150mm) hardwood timber rafters with generous eaves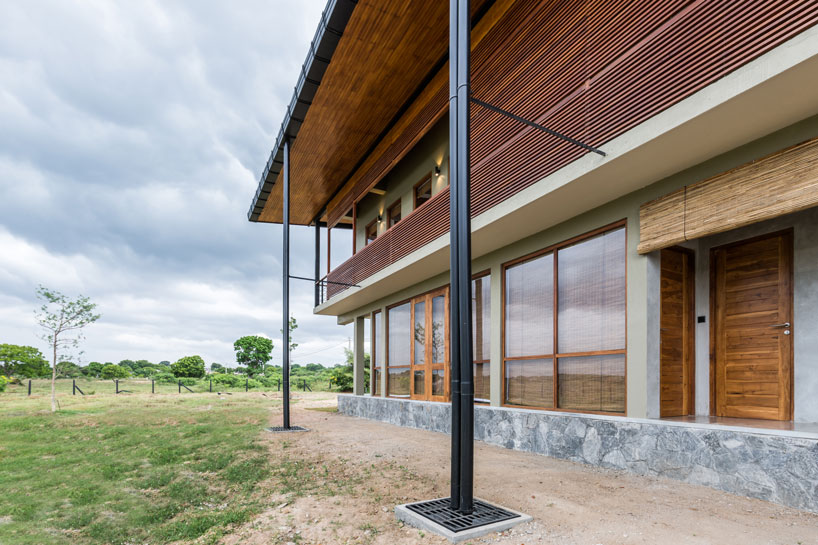 a limited palette of materials such as concrete, cement, timber, glass and corrugated zinc aluminum roofing sheets are used to create a simple lightweight building. the eastern face of the building with its glass door windows and multiple sashed glazed windows and open balconies welcome the much cooler morning sun. eastern windows are protected by the mono pitched sloping roof, whereas the west facing façade is shielded by a horizontal timber trellis work, protecting the corridor and the interiors from the harsh evening sun.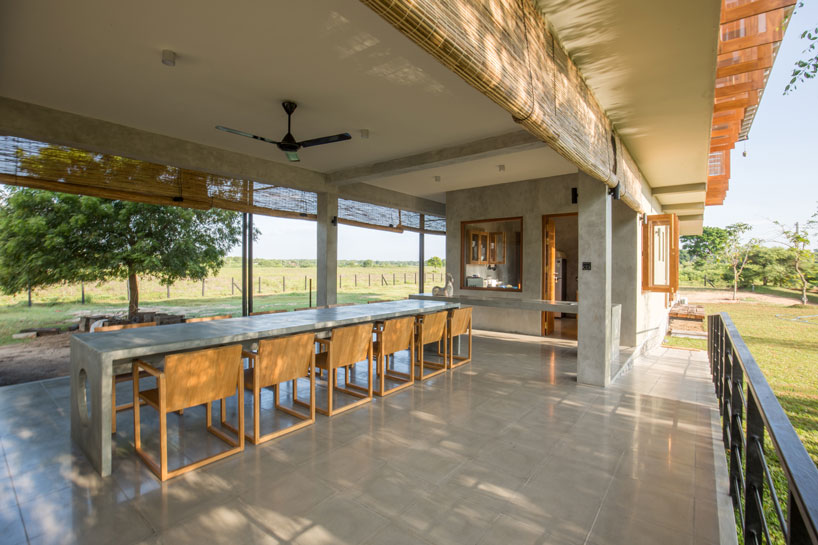 timber trellises not only gives a certain softness and elegance to the building exterior, but also contributes to the change of spatial quality by its play of light and shadows, from sunrise to sunset. plastered bricks, concrete, steel and timber are the main materials used to keep the bungalow cool, despite the hot tropical weather and also due to the familiarity of materials to the local construction workers.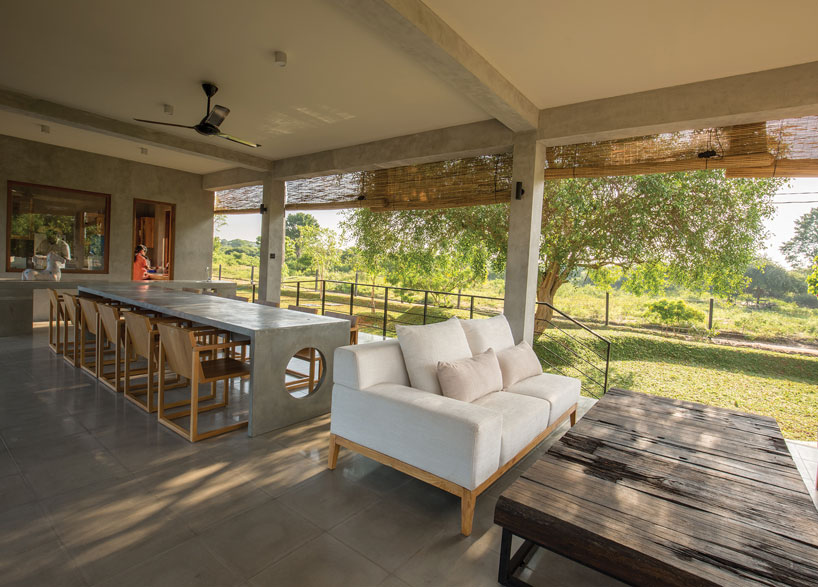 as a response to the hot tropical climate of the location, large parts of the first floor of the house is designed as an open pavilion, inducing ample cross ventilation and through breezes, while second floor is cantilevered on both sides from the narrow linear in plan 'umbrella fashion' giving shade to the lower levels. additionally the second floor roof also is provided with 'generous extended eaves' to increase the shade from the hot tropical sun and monsoon rains, when north east monsoon rains hit. upper floor bedrooms were provided with openable multi sashed windows throughout the total lengths of the bedrooms to facilitate cross ventilation natural light and panoramic views.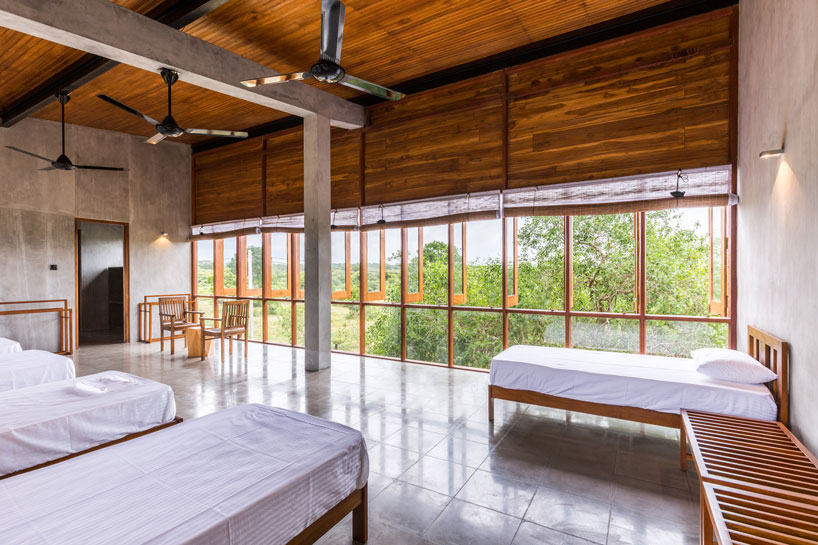 a soil embankment was constructed to prevent storm water running along the side gravel road entering the site and turfed to prevent soil erosion. few root ball replanted dry zone trees were planted around the bungalow so that tree canopy will 'cocoon' the house when fully grown, and in turn will protect it from the harsh tropical sun. ground around the bungalow is turfed with buffalo grass, while existing mature trees at site were protected during construction.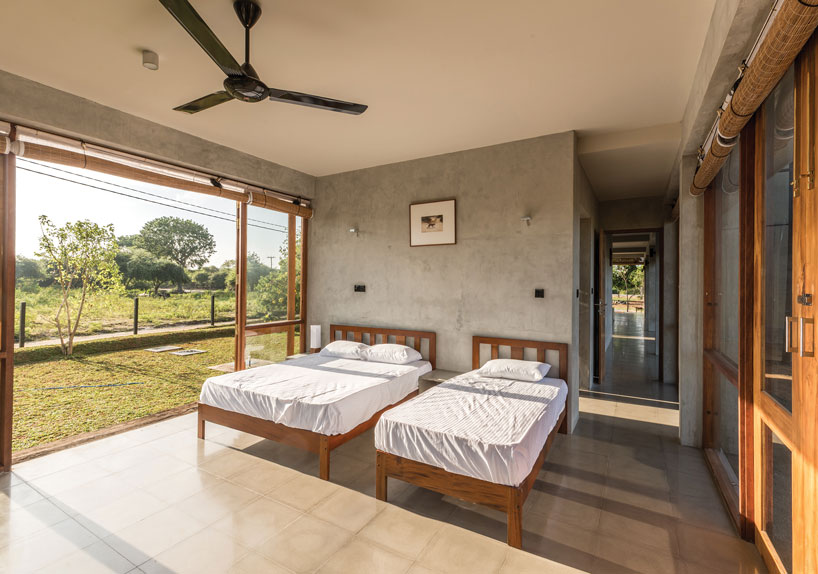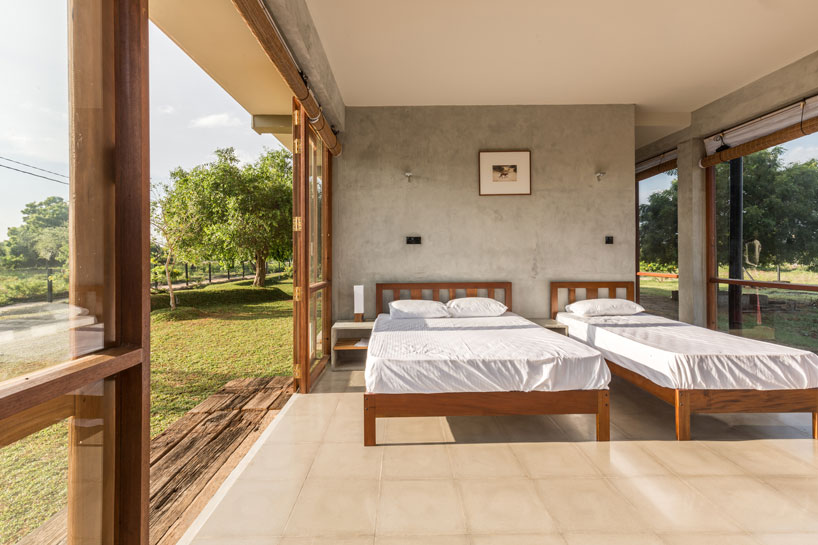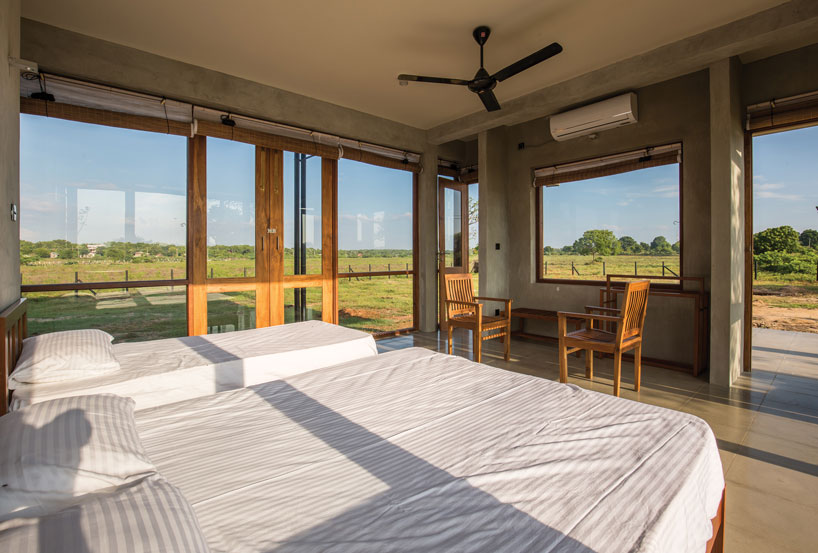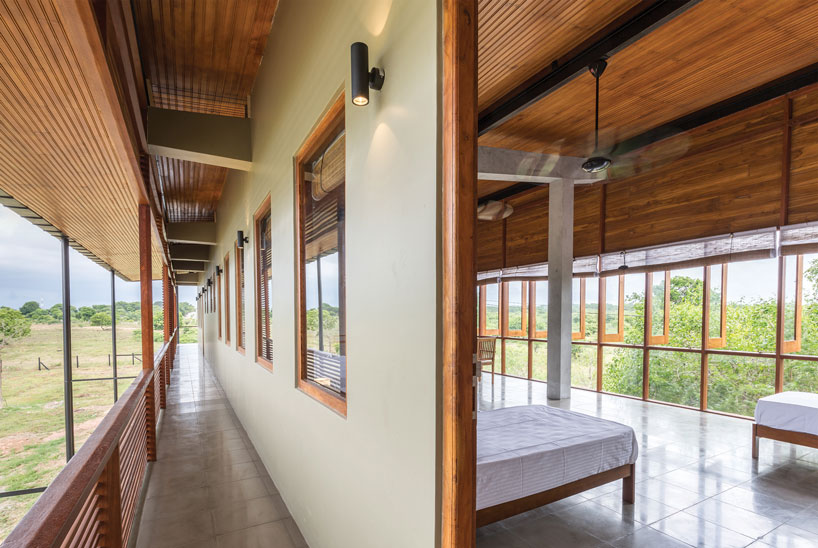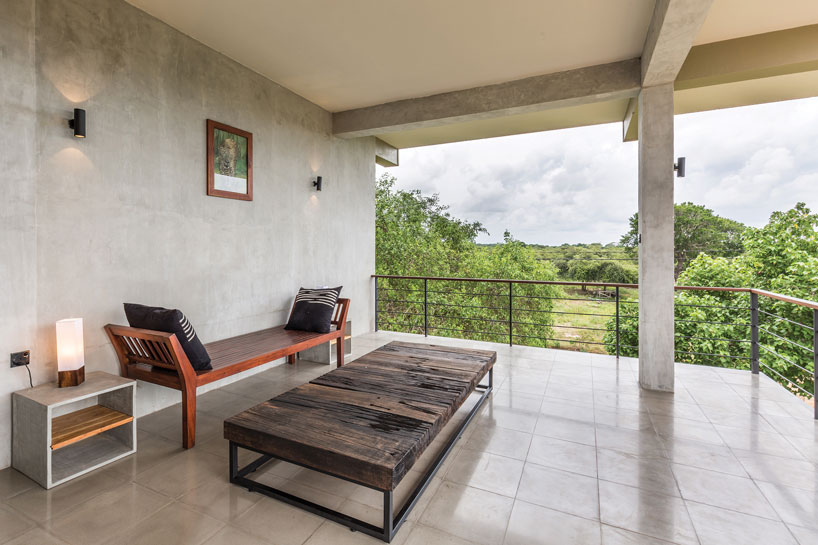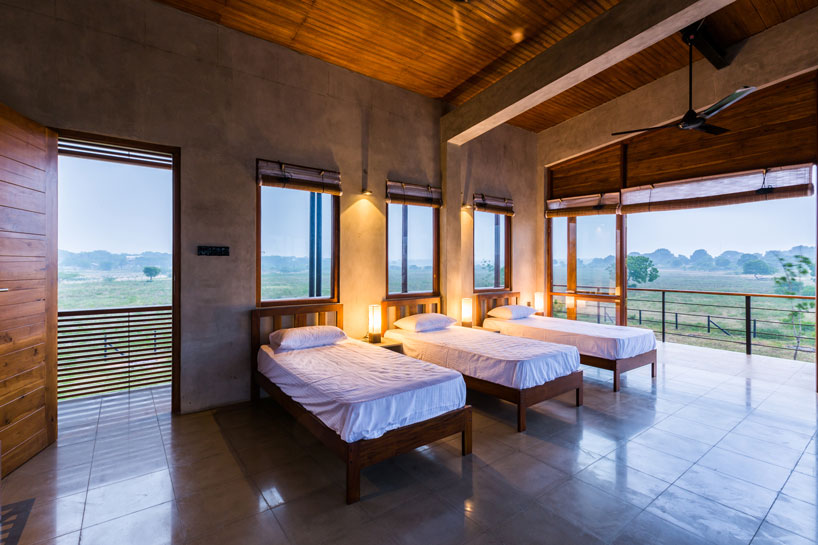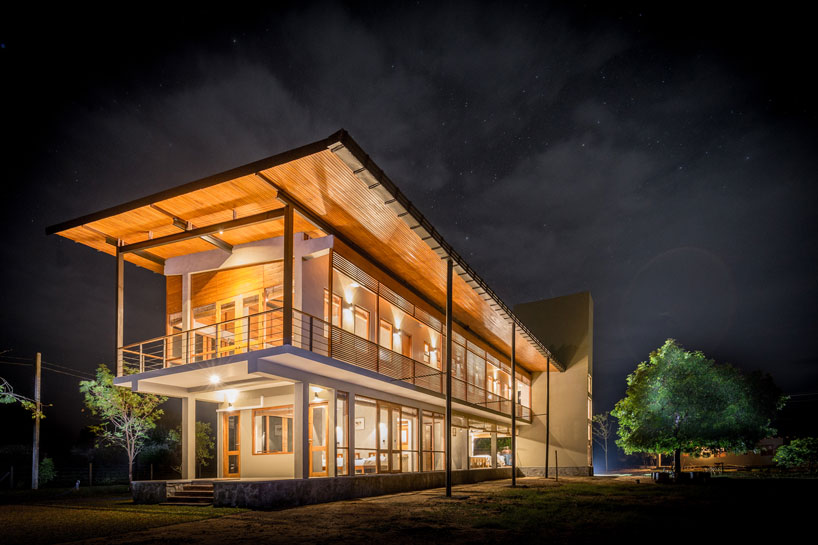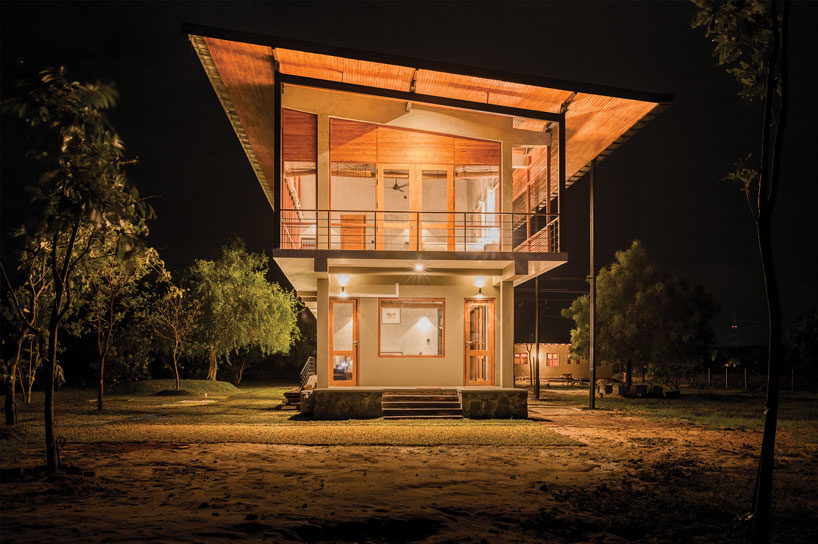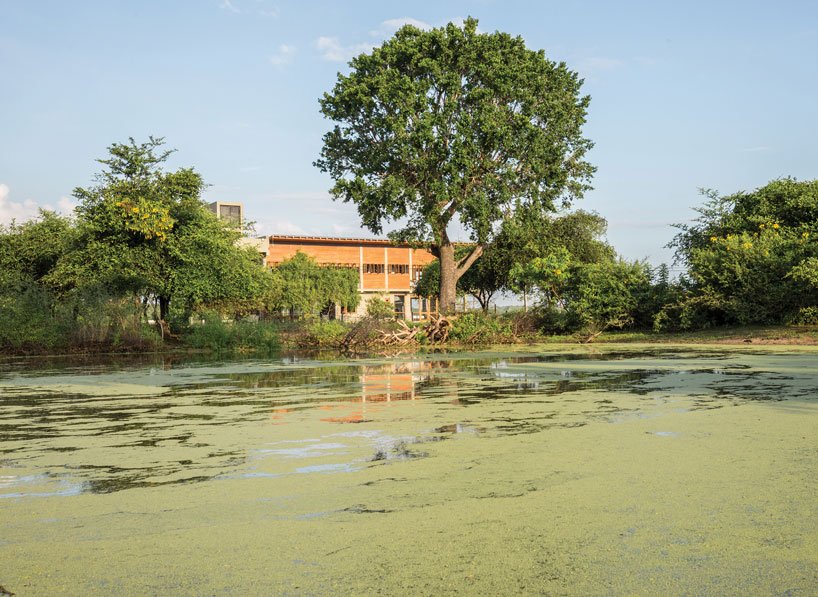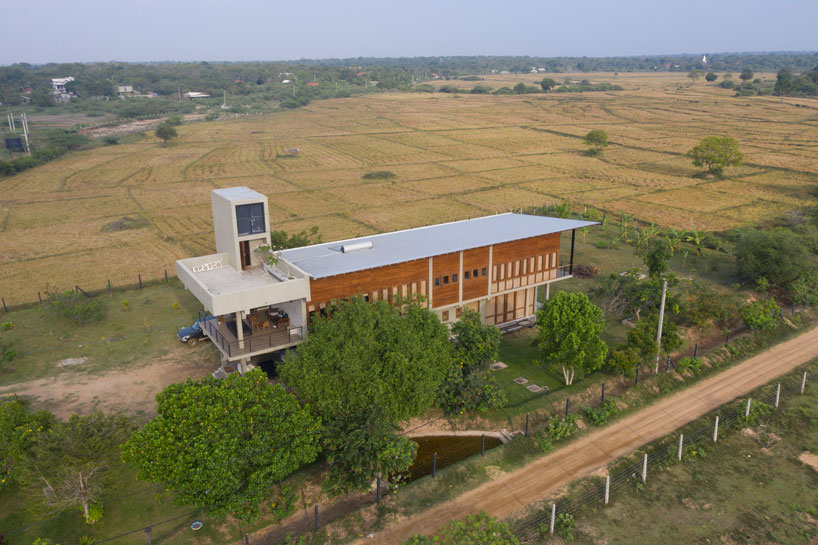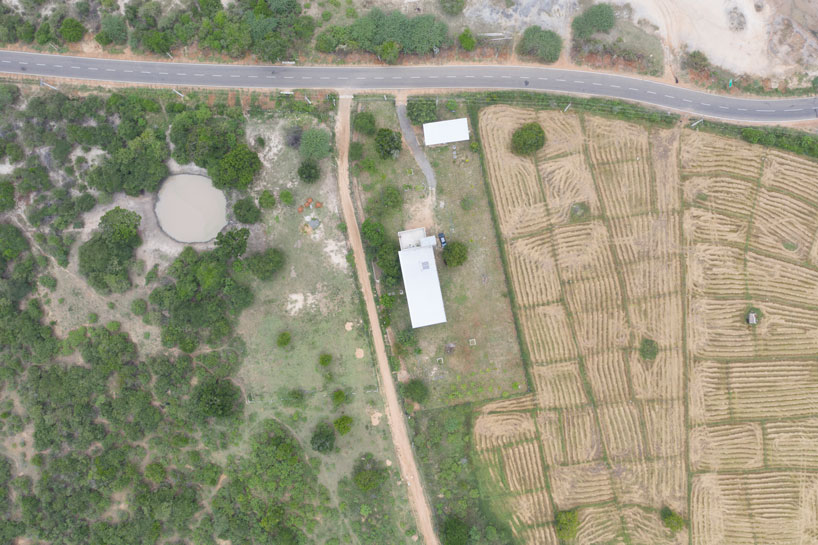 project info:
project name: tree tops wildlife bungalow
location: kirinda, yala, sri lanka
architect: chinthaka wickramage associates
project architect: chinthaka wickramage
client/owner: navin seneviratne
structural engineer: ranjith wijegunasekara
quantity surveyor: sunanda gnanasiri
contractor: upali construction
site area: 4048.00 m2
plot ratio: 3.7%
built area: 310.00 m2
living area: 26.07 m2
circulation area: 50.92 m2
parking area: 23.80 m2
landscape area: 3878.30 m2
apr 28, 2020
apr 28, 2020
mar 16, 2020
mar 16, 2020
dec 05, 2019
dec 05, 2019
feb 22, 2019
feb 22, 2019
dec 15, 2017
dec 15, 2017
mar 19, 2017
mar 19, 2017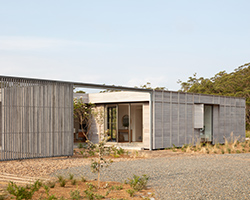 jul 06, 2020
jul 06, 2020
jul 05, 2020
jul 05, 2020
jul 03, 2020
jul 03, 2020
a diverse digital database that acts as a valuable guide in gaining insight and information about a product directly from the manufacturer, and serves as a rich reference point in developing a project or scheme.