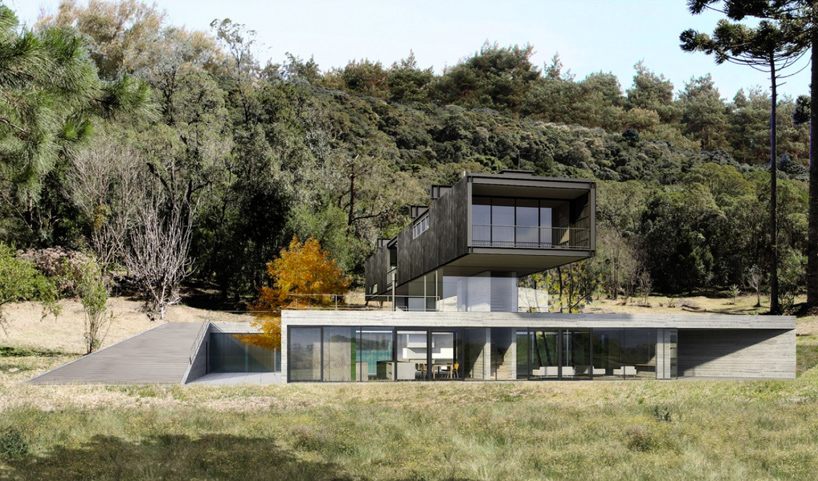 mar 08, 2013
una arquitetos: house in são bento do sapucaí
são paulo-based practice una arquitetos has just shared images of its 'house in sao bento do sapucai,' a single family residence on a gentle sloping site in brazil. the ground level is characterized by a concrete shear wall construction that wraps around forming an almost closed circle around a courtyard. transparent vertical planes of glazing allow views through the living and dining rooms and kitchen shaded by the horizontal roof plane and separated by parallel vertical partitions.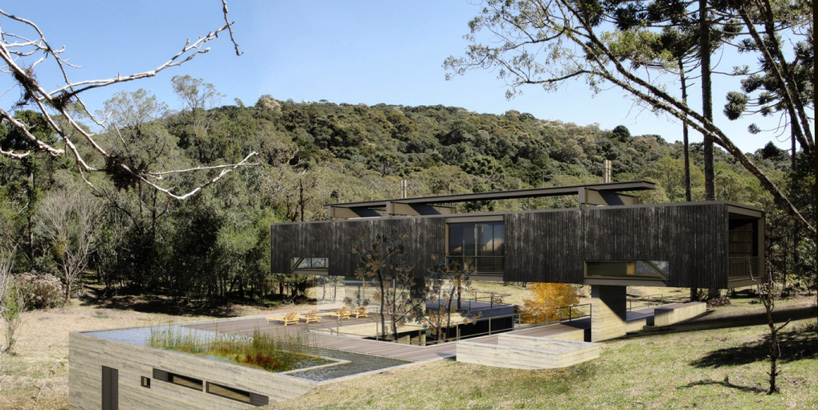 all images © una arquitetos
the other end of the residence is embedded into the hillside and contains a lineal organization of program including storage, bathroom, and a staircase to the rooftop deck. a wooden rectangular volume is supported perpendicularly to the foundation structure, elevated off the roof terrace to house the private bedrooms with several apertures extending views to the landscape. the supporting structure for the elevated mass is kept on the outside of the roof, leaving the interior free of imposing beams. the overlapping of forms displays a dynamic relationship between spaces that fluidly circulate into one another.
stacking of contrasting volumes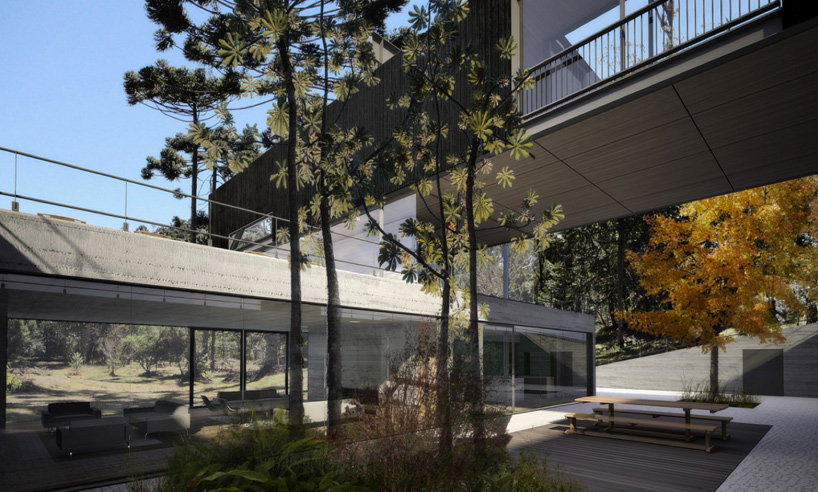 internal courtyard space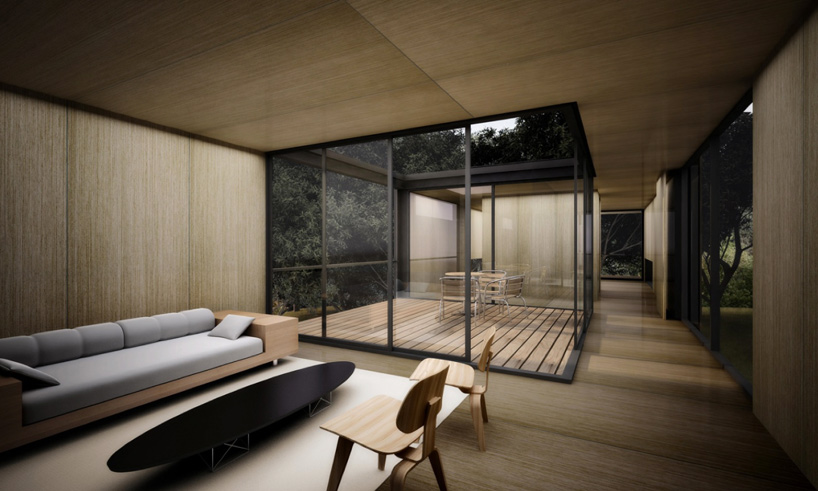 small terrace in the bedroom volume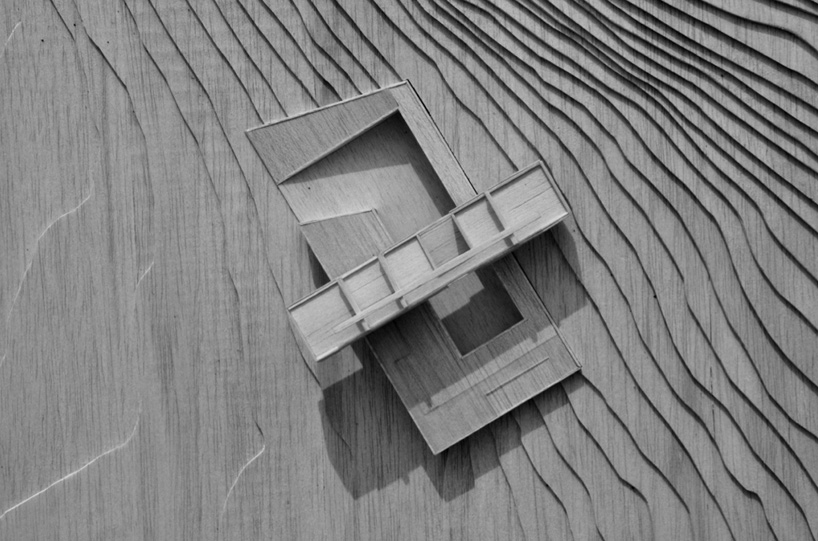 model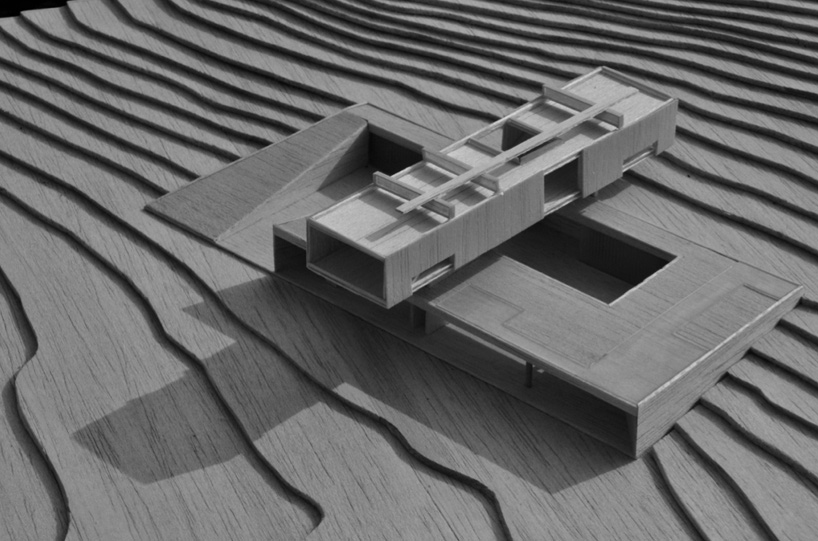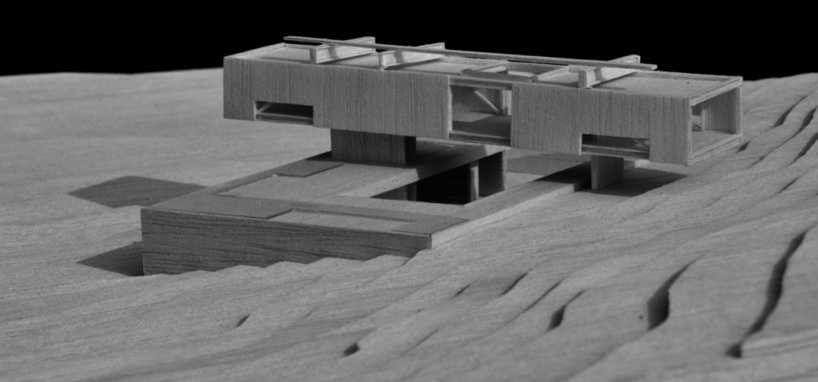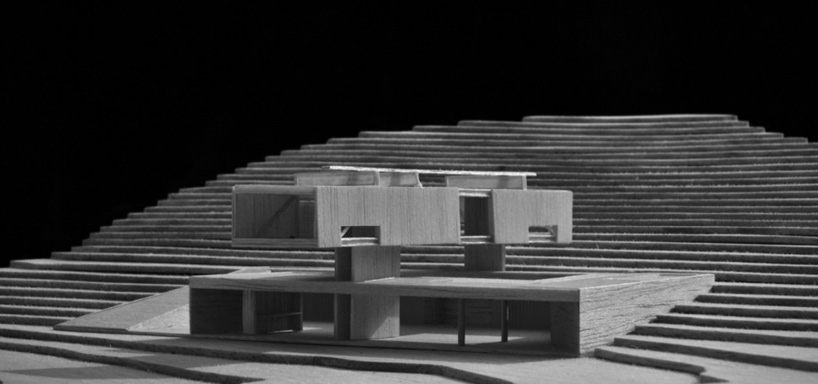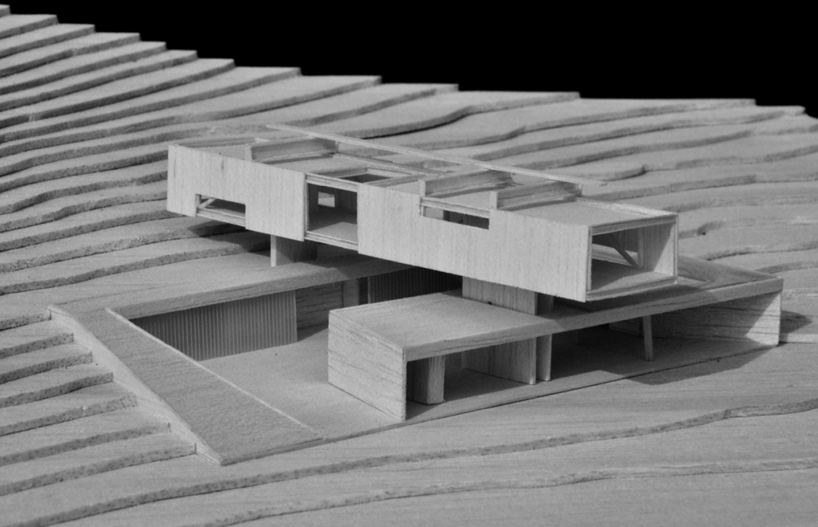 site plan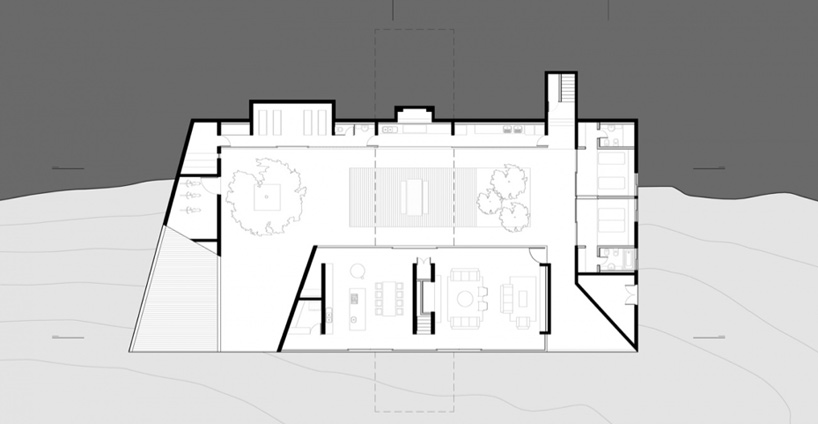 floor plan / level 0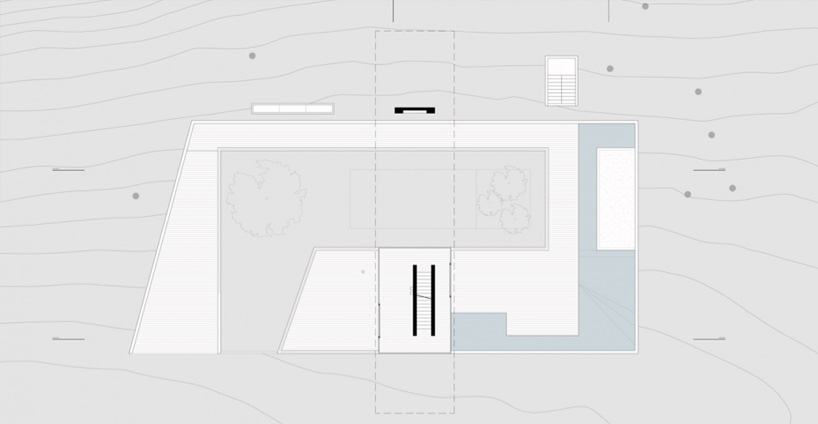 floor plan / level +1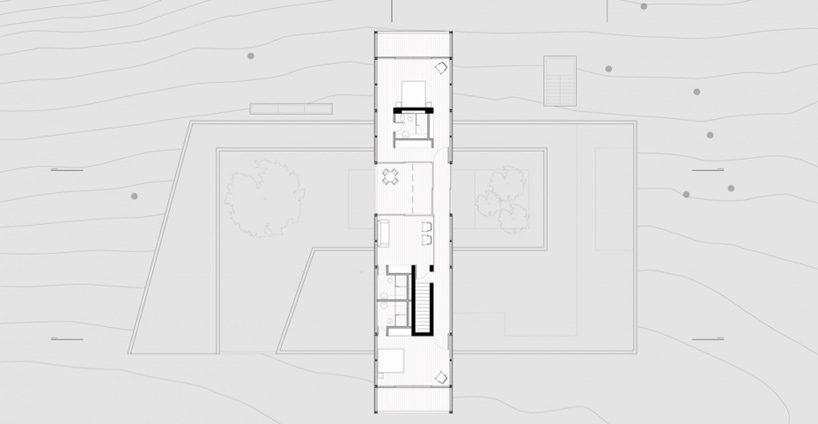 floor plan / level +2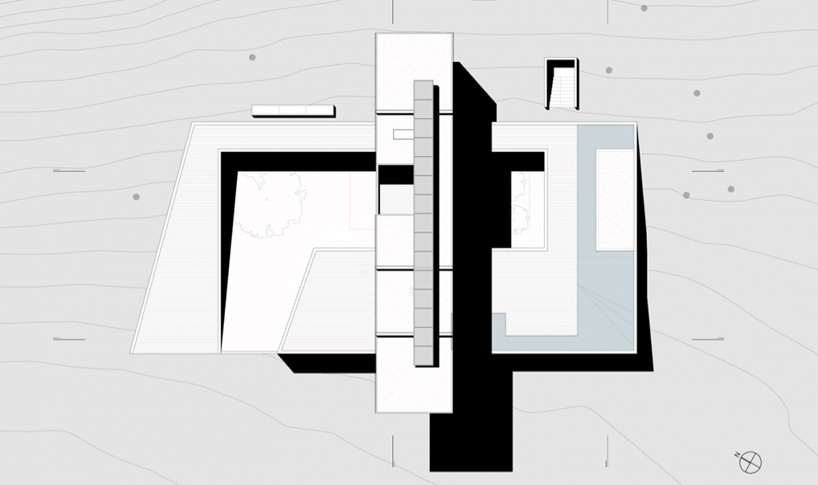 roof plan

section
section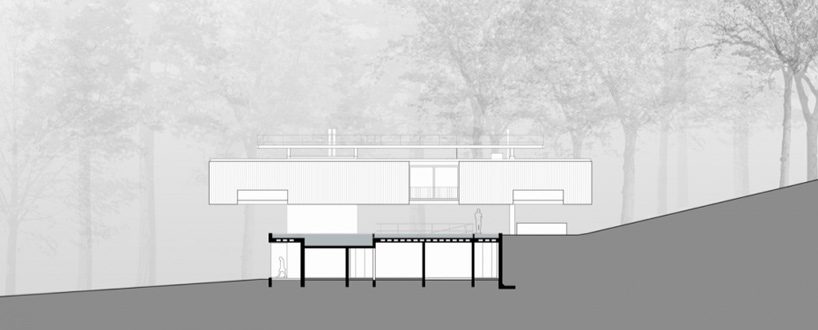 section
section
elevation
project info:
start: 2011location: sao bento do sapucai, sao paulo, brazildesign team: cristiane muniz, fábio valentim, fernanda barbara, fernando viégascollaborators: bruno gondo, carolina klocker, eduardo martorelli, igor cortinove, marta onofre, pedro freire, roberto galvão
Save
Save
Save
Save
jul 11, 2017
jul 11, 2017
jul 02, 2017
jul 02, 2017
jun 02, 2017
jun 02, 2017
dec 28, 2016
dec 28, 2016