madrid's francisco de vitoria university is located near the natural woodland of 'el pardo', an area filled with different tree species. within this context, architects ignacio borrego and felipe samarán have designed a parking lot that challenges preconceived notions of the typology. the duo began with ensuring that the site's larger trees would be maintained, helping establish a transition between the school's campus and the natural environment.

all images and video by imagen subliminal + icaro films
as asphalt parking surfaces can often remove any trace of what was there before, borrego and samarán determined the layout of the site in response to its existing condition. parking spaces are distributed around the oak and pine trees, while clearly defined green pathways provide safe routes across the lot. these paths vary in size depending on the estimated flow of passersby.

the parking lot challenges preconceived notions of the typology
rather than typical white lines, parking spaces are indicated by circles of different sizes and colors that lend the scheme a colorful and abstract twist. consequently, the 'roble del ángel' parking lot avoids generic connotations commonly attached to non-places such as parking garages, hotel rooms, and airports. the project has been documented by miguel de guzman of imagen subliminal who produced a video for the project alongside icaro films.

the site's trees are maintained, helping establish a relationship with the natural environment

the layout of the site was determined in response to its existing condition

parking spaces are distributed around the oak and pine trees

clearly defined green pathways provide safe routes across the lot

parking spaces are indicated by circles of different sizes and colors
project info:
name: parking lot 'roble del ángel' at francisco de vitoria university, madrid
design: ignacio borrego and felipe samarán
collaborators: lukasz uminski, mattia franceschini, irene lópez, javier sánchez vidal
civil engineering: alexandri ingeniería civil s.l.
painting: ralva s.a.
location: pozuelo de alarcón, madrid, spain
developer: universidad francisco de vitoria, madrid, spain
area: 13,000 sqm
year: 2016
photography and video: miguel de guzmán and icaro films
Save
Save
Save
Save
Save
Save
Save
Save
Save
Save
Save
Save
Save
Save
oct 22, 2017
oct 22, 2017
oct 17, 2017
oct 17, 2017
oct 12, 2017
oct 12, 2017
oct 10, 2017
oct 10, 2017
oct 10, 2017
oct 10, 2017
sep 21, 2017
sep 21, 2017
oct 22, 2017
oct 22, 2017
oct 17, 2017
oct 17, 2017
oct 10, 2017
oct 10, 2017
jul 26, 2017
jul 26, 2017
jul 20, 2017
jul 20, 2017
jun 03, 2017
jun 03, 2017
aug 10, 2017
aug 10, 2017
aug 08, 2017
aug 08, 2017
jun 28, 2017
jun 28, 2017
may 29, 2017
may 29, 2017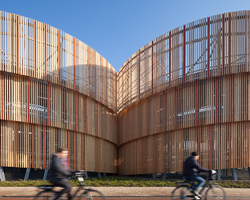 mar 07, 2017
mar 07, 2017
oct 28, 2016
oct 28, 2016