jun 25, 2009
UNStudio: retreat exhibition at kunstfort asperen opening june 28th
retreat exhibition, kuntsfort asperen june 28th – september 20th, 2009 curators: ben van berkel and caroline bos/ UN studio http://www.kunstbus.nl
UNStudio's installation in the fort photo © katrien franken image courtesy UNStudio
on june 28th the exhibition 'retreat' curated by ben van berkel of and caroline bos/ UNStudio will be open to the public at kunstfort asperen. 12 artists were invited to exhibit works which provide surprising interpretations on the theme of retreat from differing disciplines and perspectives.
participating artists include: tobias rehberger, frank havermans, ann lislegaard, pipilotti rist, absalon, andrea zittel, a.p. komen/karen murphy, cosmic wonder, jerszy seymour, lucy orta, hans op de beeck and sandra backlund.
here is a sneak preview.
exterior of kunstfort asperen photo © katrien franken image courtesy UNStudio
retreat – away from daily routine for ben van berkel and caroline bos the kunstfort asperen and its surroundings was the starting point for the theme retreat. the fortress has lost its original function, whereby the perception of place and space has changed. this transition from defense post to idyllic place forms the premise of the exhibition. the theme, although reflecting today's socio-economic realities, was in fact chosen prior to the current global crisis.
'open my glade', 2000 installation by pipilotti rist photo © katrien franken image courtesy UNStudio
according to ben van berkel en caroline bos, 'each in their own way has invented solutions for people in need of a refuge. but each also shows that the solution and the situation you seek to escape are interwoven, and that there is a painful fragility to the human that no shelter can cover up.'
'retreat' section image courtesy UNStudio
'retreat' elevations image courtesy UNStudio
'retreat' core image courtesy UNStudio
UNStudio has designed a spatial installation which reinterprets the organization of the fort and forms the binding element between the exhibited works. the structure winds through the fort like a ribbon, playing with the changing perceptions and experiences of the space, both literally and symbolically. the material and the diamond structure of the installation reflect the exhibited artworks which are installed around the fort.
UNStudio's installation in the fort photo © katrien franken image courtesy UNStudio
project info:
credits: architectural installation: ben van berkel and caroline bos with christian veddeler and arndt willert, gary friedman curating: ben van berkel and caroline bos production: machteld kors, cas bool and eric otten building and engineering: p&p gmbh fuerth, odenwald graphics: bloemendaal & dekkers, amsterdam advisory board: jan brand, jose teunissen, ole bouman, tom van gestel, meta knol, catelijne de muijnck, anne van der zwaag
nov 16, 2016
nov 16, 2016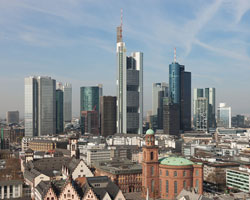 mar 24, 2016
mar 24, 2016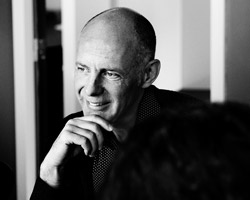 feb 16, 2016
feb 16, 2016