inspired by traditional korean gardens, UNStudio reveals a masterplan for gyeongdo island that centers around nature to create a healthy environment for residents to thrive. described by the architect as 'a new sustainable leisure destination in south korea', the project comprises three distinct neighborhoods that spread along the island, taking full advantage of the views and proximity to nature.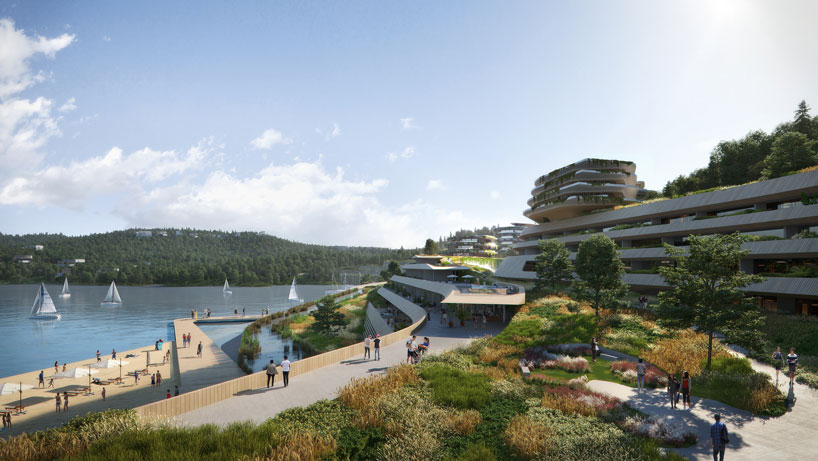 image © plomp
connecting people with green zones is a vital tool in urban design, as the current health pandemic has brought into sharp focus. with this in mind, UNStudio's latest masterplan is designed around the natural environment and the green qualities inherent to gyeongdo island. this guiding concept of creating a healthier and greener place to live can be seen through the various gardens, and the abundance of trees, flowers and vegetation that weave through neighborhoods as natural wayfinding tools. in addition to the gardens, and by enriching and reinforcing the existing green conservation areas, the masterplan makes space for a lush forest.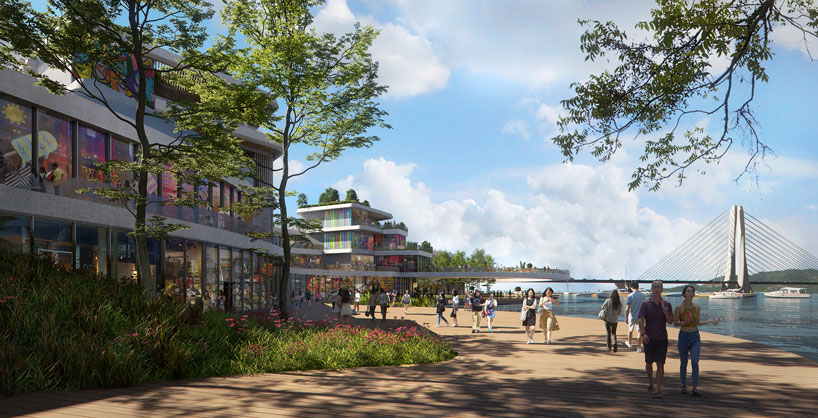 image © plomp
the second goal of the gyeongdo masterplan is to establish the island as asia's number one marine and coastal tourism destination. this will be achieved by building upon the existing aquatic and terrestrial ecosystems that the island boasts with new amenities, activities and infrastructure. this will include an exclusive hotel, private villas, holiday apartments, an outdoor-indoor water park resort, shopping center, marinas and a cable-car. all of which will draw tourists to gyeongdo's stunning landscape, from mountainous forest terrain to coastline views out over the ocean.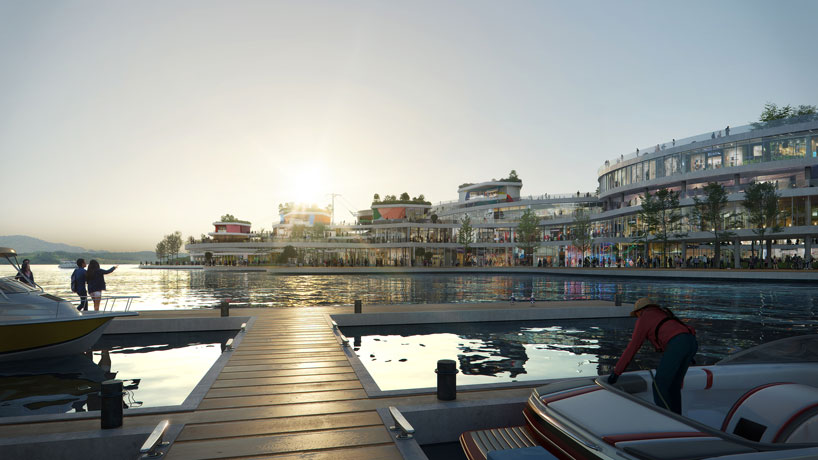 image © plomp
the three different neighborhoods of the masterplan are made up of gyeongdo gateway, sunrise waterfront and sea breeze coast. each one offers varying degrees of vibrancy and exclusivity. as the main entrance to the island, gyeongdo gateway presents a series of landmarks and offers magnificent views over the whole development. it features key infrastructure such as gyeongdo port, a cable car station, a marina and a bridge, as well as vibrant activities like an entertainment center, shopping mall and waterside boardwalk.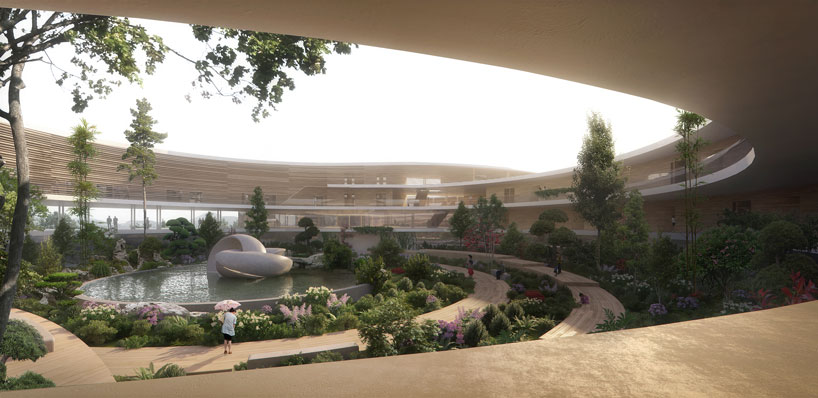 image © plomp
sunrise waterfront forms the leisure heart of the island; an affordable luxury environment that caters to all visitors. developed around the east bay of the island and on the smaller nodo and songdo islands, it includes a 4-star hotel and condominiums with ballroom, holiday apartments, private villas, a waterpark, and an artificial pool with an artificial beach. on the other hand, sea breeze coast is the more exclusive neighborhood, offering visitors a quiet and luxurious experience in the more secluded and environmentally protected area of the island. this includes a 5-star hotel, cliff villas with views to the ocean, and a small marina and clubhouse at the southern point.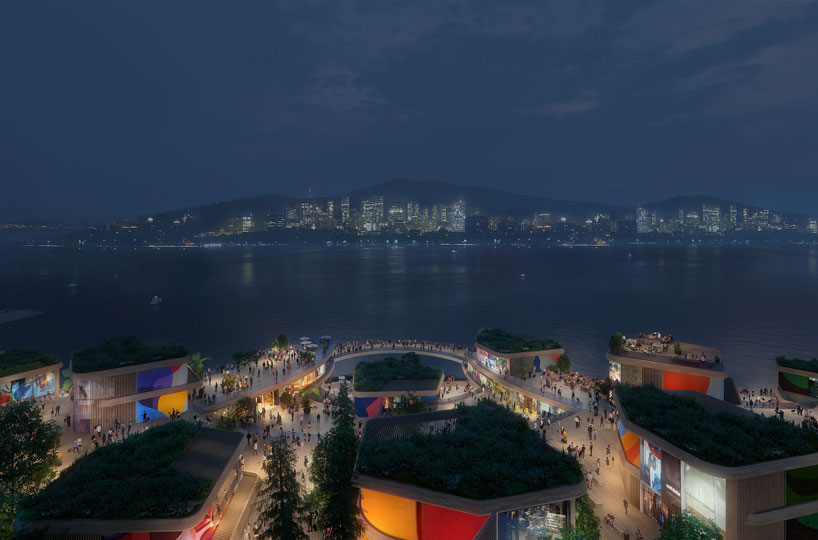 image © plomp
sustainability is also integral to the masterplan design with buildings optimized for energy efficiency and materiality focusing on bio-design. the buildings are embedded in the landscape and follow its natural morphology. public spaces are designed at the human scale, with some offering lively, open gathering and meeting points, while others are more enclosed and intimate. pedestrian routes are defined by expansive views, which extend throughout the island and encourage walking and a healthy lifestyle. this framing of views – an important legacy of the korean garden – is also used in the design of the buildings, maintaining the natural landscape as a continuous theme, inside and out.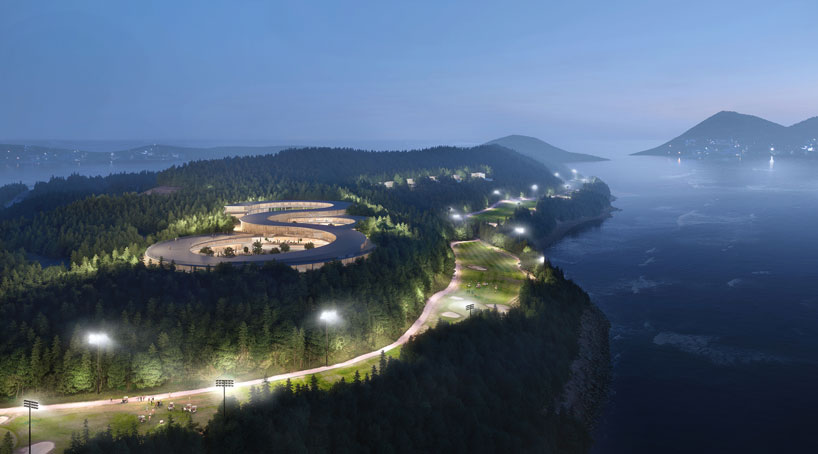 image © plomp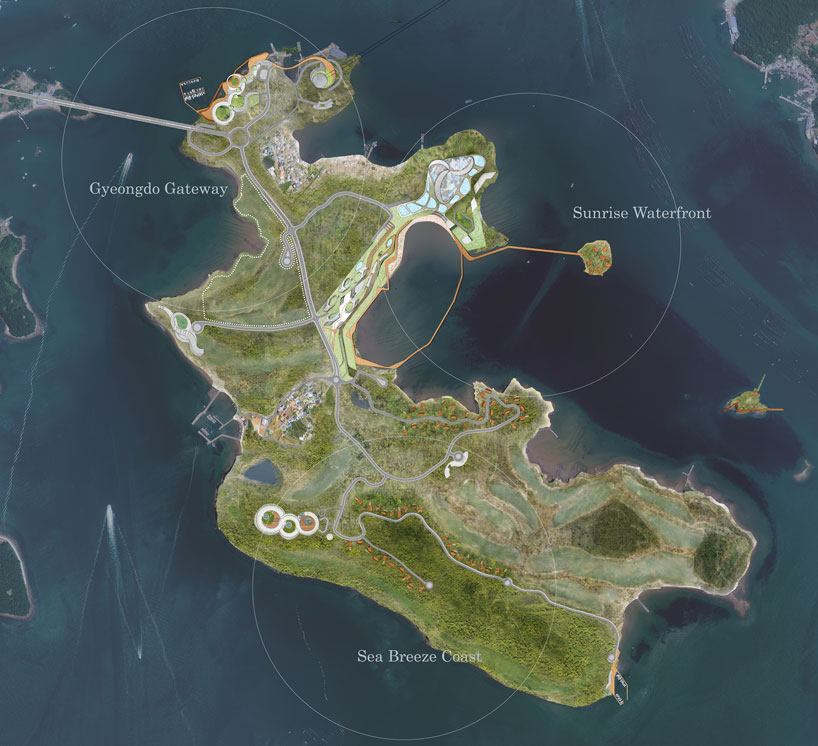 image courtesy of UNStudio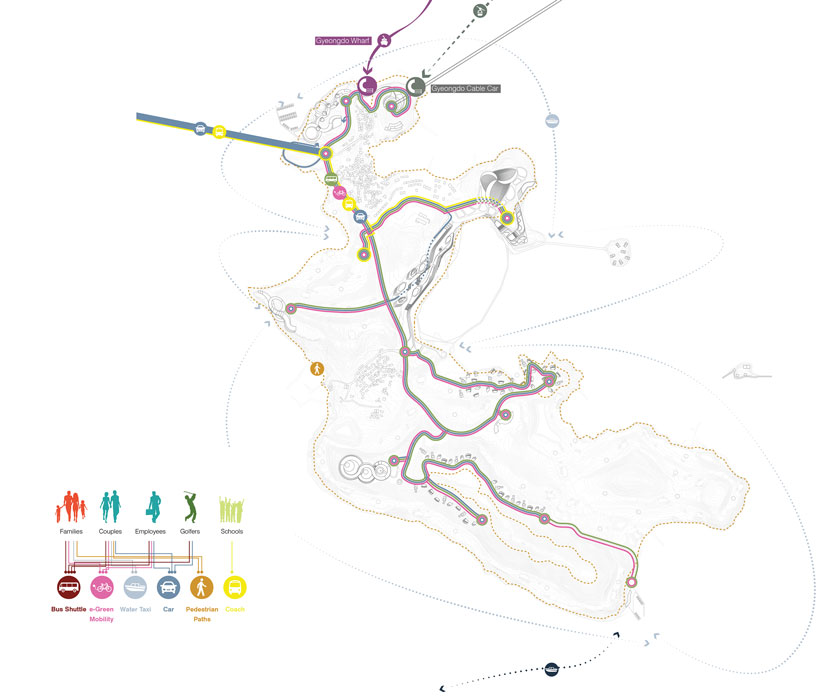 image courtesy of UNStudio

image courtesy of UNStudio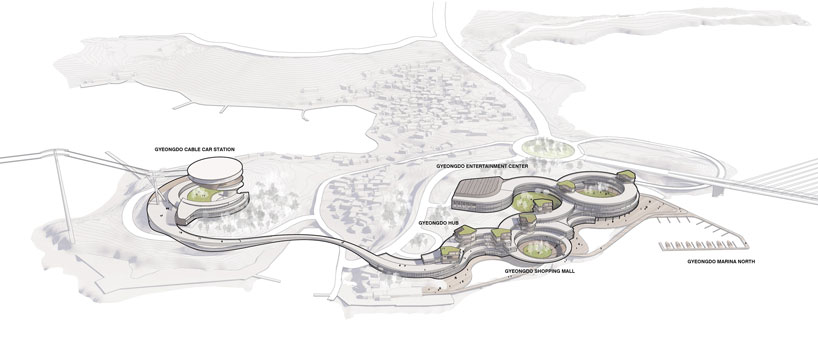 image courtesy of UNStudio

image © plomp
project info:
project name: yeosu gyeongdo island masterplan
location: gyeongdo island, south korea
architect: UNStudio
client: YKDevelopment, ltd.
project area: 22,896,872 ft2 (2,127,189 m2)
total GFA: 5,059,038 ft2 (470,000 m2)
phase: masterplan schematic design
current status: submitted for planning permission
credits:
UNStudio: ben van berkel, caroline bos, frans van vuure with dana behrman and maria zafeiriadou, milena stopic, olga kovrikova, vlad cuc, pietro scarpa, pietro marziali, ajax abreu garcia, saba navani, alexander nanu, pedro silva costa, qiao xu, chen shijie, ana maldonado, matthew harrison, niek immers, alexander kalachev, leon hansmann, atira ariffin, yiya wang, suhan na, haoran wang, cagdas delen, patrik noome, bart bonenkamp
advisors:
economic strategy: saskia leenstra, LDP
digital communication: squint/opera
landscape: or/else
water management and IT: nelen & schuurmans
traffic: MIC
visualizations: plomp, flying architecture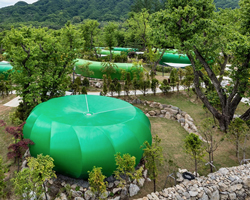 aug 06, 2020
aug 06, 2020
jul 29, 2020
jul 29, 2020
jul 28, 2020
jul 28, 2020
jul 27, 2020
jul 27, 2020
jul 20, 2020
jul 20, 2020
jul 09, 2020
jul 09, 2020
jul 09, 2020
jul 09, 2020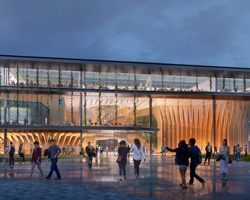 jun 18, 2020
jun 18, 2020
apr 01, 2020
apr 01, 2020
a diverse digital database that acts as a valuable guide in gaining insight and information about a product directly from the manufacturer, and serves as a rich reference point in developing a project or scheme.