dec 15, 2008
update on sumika project by sou fujimoto, toyo ito, terunobu fujimori and taira nishizawa
'coal house' by terunobu fujimori
image © galchonok
last month designboom reported on the sumika projects by sou fujimoto, toyo ito, terunobu fujimori and taira nishizawa.
the project, which was commissioned by tokyo gas co., ltd, are a series of residential units, which include a central pavilion that will use gas as its main source of energy. here is an update of the project with
photographs taken by galchonok
who was lucky enough to see the sumika project in its completion.
the layers which make up the 'coal house' image © galchonok
'house before house' by sou fujimoto image © galchonok
the exterior stairs and landings of the 'house before house' image © galchonok
the 'sumika pavilion' by toyo ito image © galchonok
the pavilion is constructed out of planks of wood which linearly create the effect of breaking glass image © galchonok
house by taira nishizawa image © galchonok
perpendicular panels extend from the house's exterior walls image © galchonok
related designboom interview
sou fujimoto
sumika project by sou fujimoto, toyo ito, terunobu fujimori and taira nishizawa
see more images on galchonok's flickr photostream
more sumika project: http://kenchiku.tokyo-gas.co.jp/sumika_project tokyo gas co., ltd.: www.tokyo-gas.co.jp — via dezain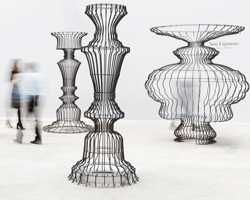 jun 14, 2017
jun 14, 2017
sep 23, 2016
sep 23, 2016
aug 01, 2016
aug 01, 2016
nov 12, 2008
nov 12, 2008
apr 30, 2014
apr 30, 2014
nov 30, 2012
nov 30, 2012
nov 06, 2010
nov 06, 2010
jan 15, 2017
jan 15, 2017
nov 10, 2016
nov 10, 2016
sep 26, 2016
sep 26, 2016