aug 30, 2012
urban think tank + iwan baan win golden lion at venice biennale
'torre david gran horizonte' wins golden lion for best project at the 13th international architecture exhibition image © designboomvenice 2012 architecture biennale: day four – live!
'torre david gran horizonte' has received the golden lion for best project at the 13th international architecture exhibition. this collaboration between venezuelan-based urban-think tank, london-based curator justin mcguirk and dutch photographer iwan baan explores 'torre david' an abandoned and unfinished office building in caracas, venezuela. standing at 45 stories, the concrete frame structure designed by venezuelan architect enrique gomez was almost finished, when the project was left in its incomplete form following the death of its developer david brillembourg in 1993, and the collapse of the south american country's economy in 1994.
today, the tower functions as an improvised home of more than 750 families, inhabited by people whom would otherwise live within the barrios of the city, and has become a functioning and independent living environment for residents through a haphazard and organic method of development. some have even called the extra-legal and tenuous occupation a vertical slum. the entire height of the structure is only accessed with stairways, and the routes have been decorated by individuals to add a personal touch. to date a church, restaurants, hair salons and tailors have been integrated for public use, allowing this location to be an independent and self-sustaining community.
image © designboom
urban-think tank spent a year studying the physical and social organization of the site's current circumstances. what some may view as a failed development project, urban-think tank has conceived into a laboratory of informal study, they see 'torre david' as a potential model for vernacular vertical communities. rather than following the general argument that the future of urban development lies in collaboration among architects, private enterprise, and the global population of slum dwellers, urban-think tank petitions that its fellow architects look to establishments such as this one worldwide as sites for experimentation, with the overall goal of putting design in the service of a more equitable and sustainable future.
the exhibit is experienced by sharing a meal, introducing the theme of the biennale 'common ground' in the form of a venezuelan arcpa restaurant, a social space intending to spark discussion and the imagination to create alternatives for the millions of people that reside in these types of informal settlements around the globe.
photographs of 'torre david' in context and up close by iwan baan image © designboom
the 'torre david gran horizonte' project was documented by iwan baan who captured images of the vertical slum, its inhabitants and their living spaces. all photography featured within the exhibition are copyright of iwan baan.
image © designboom
image © designboom
image © designboom
five years ago, this grandmother was carried up to her 14th floor apartment where she lives with her children and grandchildren. at 97 years old, since the day she moved in, she has not left her floor, not to mention the tower. here she is bunked with her grandson's stereo-system, in her home which overlooks the city.
a grouping of photographs which capture some of the common spaces within the 'torre david' image © designboom
the church on the second floor of the structure has a devout group of followers, and sermons and prayers are projected throughout the tower complex over loud-speakers.
inhabitants being lead through a worship session image © designboom
a resident works out at a rooftop fitness centre image © designboom
from hair salons and tailor ateliers, small factories to fitness centers – residents have set-up a variety of small businesses all throughout the tower.
image © designboom
children hang out at one of the convenient stores image © designboom
image © designboom
image © designboom
detail of the venezuelan arcpa restaurant within the exhibition which is meant to be a common ground for visitors to generate discussion of the issues at hand image © designboom
each unit has been personalized by its 'owners' to make a comfortable home image © designboom
with a roof over their heads, when new residents move in they in essence need very little. while slowly building the walls which define their space, inhabitants will often use anything from suspended bed sheets, to pitched tents in order to create a sense of personal space and privacy.
a resident in a moment of contemplation image © designboom
general exhibition view image © designboom
torre david / gran horizonte, 2012. urban-think tank: alfredo brillembourg, hubert klumpner and justin mcguirk. winner of the golden lion for the best project of the venice architecture biennale 2012 image © designboom
a set of stairs are the only means of accessing the floors of the tower image © designboom
in the absence of elevators, staircases (which are often decorated by the residents) are the main circulation in the 45-storey tower.
image © designboom
image © designboom
this ground-floor opening is the only entrance into to the tower. with hand-painted walls, planted trees and a basketball court, it is a space made to feel like a public plaza. this space has become a popular meeting-point, where residents often gather, and converse prior to heading up the stairs to their individual homes.
youth playing a quick game of basketball in a courtyard image © designboom
letters of concern and newspaper clippings regarding the 'torre david' are hung on the walls image © designboom
before its opening, this installation generated debate in the venezuelan architectural community. many are dismayed that the nation's architectural accomplishments are 'represented' by a never-completed and 'ruined' work; others argue that the exhibit condones the venezuelan government's tacit and explicit support of illegal seizure and occupation of property. in fact, none of these positions reflects the true nature and purpose of the exhibit. it, and its creators, avoid taking political sides, arguing that torre david represents not venezuelan architecture but rather an experiment in informal/formal hybridity and a critical moment in the global phenomenon of informal living. with the aim of developing the debate over torre david and similar sites in other cities, the installation includes many of the letters and newspaper articles that have appeared in response to the announcement of this exhibition.
image © designboom
image © designboom
image © designboom
image © designboom
image © designboom
Save
nov 20, 2019
nov 20, 2019
aug 08, 2019
aug 08, 2019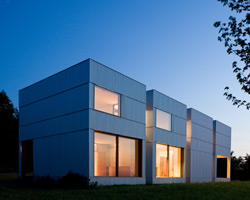 jul 15, 2019
jul 15, 2019
jul 12, 2019
jul 12, 2019
jun 28, 2019
jun 28, 2019
may 08, 2019
may 08, 2019
may 31, 2016
may 31, 2016
oct 30, 2015
oct 30, 2015
oct 21, 2015
oct 21, 2015
jan 03, 2013
jan 03, 2013
nov 13, 2012
nov 13, 2012
oct 14, 2012
oct 14, 2012
a diverse digital database that acts as a valuable guide in gaining insight and information about a product directly from the manufacturer, and serves as a rich reference point in developing a project or scheme.