dec 04, 2010
UZU architects: otonoha school
'otonoha school' by UZU architects in osaka, japanphoto by akiyoshi fukuzawa all images courtesy UZU architects
'otonoha school' by japanese atelier UZU architects is a two-storey nursery that rises out of the rice fields of osaka, japan. featuring a wedge-shaped profile, the structure becomes an artificial landscape with steps, stages and wooden terraces.
the nursery's curriculum revolves around the theme of nature. the rooms for children under two rest on the same level as the surrounding rice fields, directly connecting their association of space with nature and growth. children between the age of two and five participate in the act of farming with local farmers, planting and harvesting rice to learn about the growing process.
outdoor wooden terrace on the second levelphoto by akiyoshi fukuzawa
lined with strips of glazing, the slanted roof provides ample natural light into the second level. dedicated to the older children, the space is crisscrossed with tracked beams to allow for wooden partitions to divide the space in to quadrants. a semi-translucent curtain also provides additional compartmentalization of space.
wide steps leading up to the second level outdoor spacephoto by akiyoshi fukuzawa
(left) skylights along the roof (top right) lower level hall (bottom right) nursery room age 0-2 which open straight onto the rice field level terracephotos by akiyoshi fukuzawa
approach and entrywayphoto by akiyoshi fukuzawa
looking out on to the surrounding rice fieldsphoto by akiyoshi fukuzawa
(left) second level nursery space; tracks along the wooden beams for room dividers (right) curtains designed by naomi ito setting separate zonesphotos by akiyoshi fukuzawa
rice fieldphoto by akiyoshi fukuzawa
ground floor plan
first floor plan
longitudinal section
cross section
east elevation
west elevation
(left) south elevation (right) north elevation
project info:
type: nursery school lighting: shintaro yashimura / metal art yoshimura site area: 2095-34 m2 total floor area: 1007.52 m2 stories: 2 stories structure: reinforced concrete, partly steel frame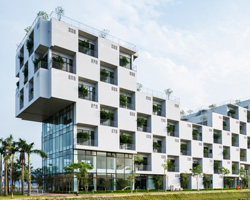 oct 24, 2017
oct 24, 2017
oct 22, 2017
oct 22, 2017
oct 13, 2017
oct 13, 2017
oct 12, 2017
oct 12, 2017
oct 10, 2017
oct 10, 2017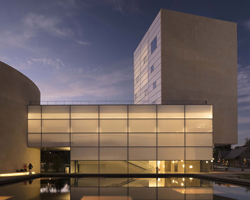 oct 09, 2017
oct 09, 2017
jul 28, 2014
jul 28, 2014
jul 25, 2014
jul 25, 2014
jul 18, 2014
jul 18, 2014