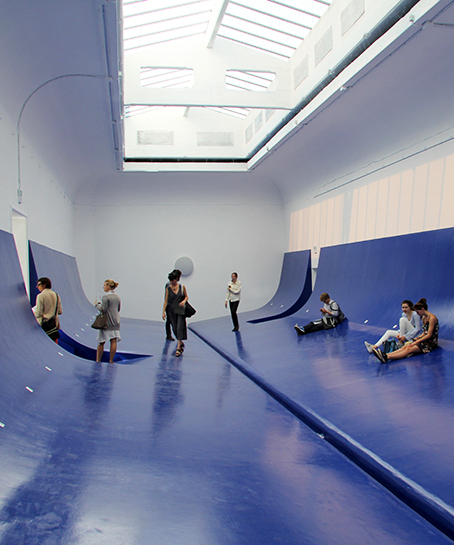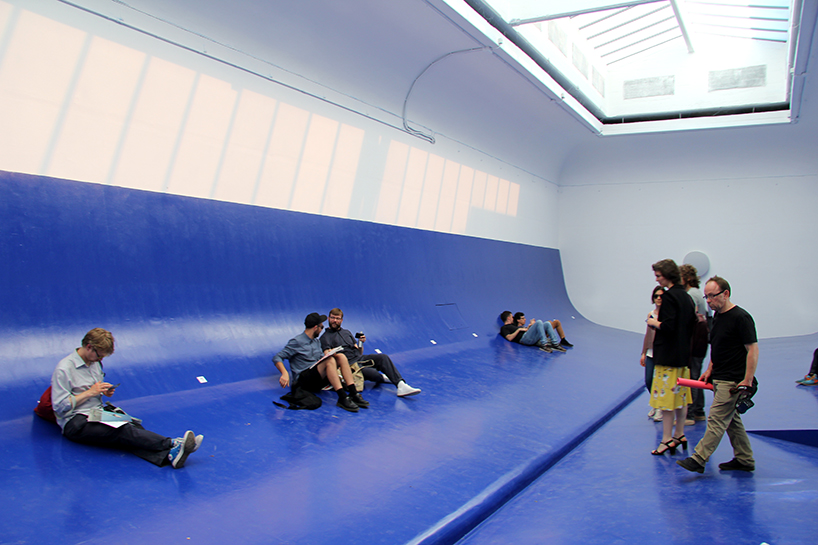 may 26, 2016
serbia's pavilion at the venice biennale conveys the struggles of young architects
serbia's pavilion at the venice biennale conveys the struggles of young architects
image © designboom
at this year's venice architecture biennale, serbia has presented 'heroic free shipping' — an exhibition curated by stefan basic, ana sulkic, and igor sjeverac. sited inside venice's giardini, the pavilion is one of 67 national participants exploring the theme: 'reporting from the front'.
the exhibition draws attention to the struggles of young architects trying to establish a position and path within the industry. stefan basic, ana sulk and igor sjeverac — three young architects themselves — have expressed their concern through an installation that invites visitors to listen, sit and interact with the accompanying elements of the pavilion.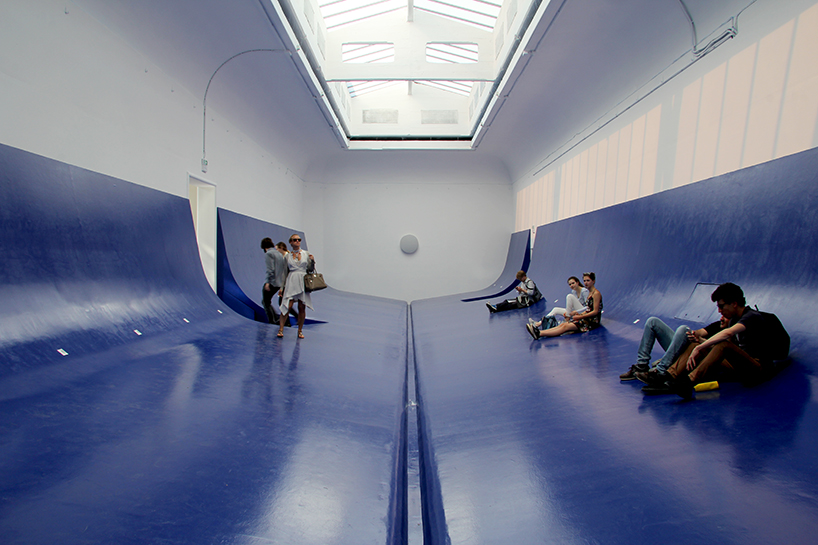 a cerulean blue, ramp-like form curves up the walls
image © designboom
a cerulean blue, ramp-like form curves up the walls and acts as the focal element of the exhibition, representing the idea of 'work'. through the combination of a background soundtrack of typing keyboards, plug sockets on the ground, and stacks of cover letters, the exhibit hopes to convey young architects' attempts to pursue their chosen career path despite adverse circumstances.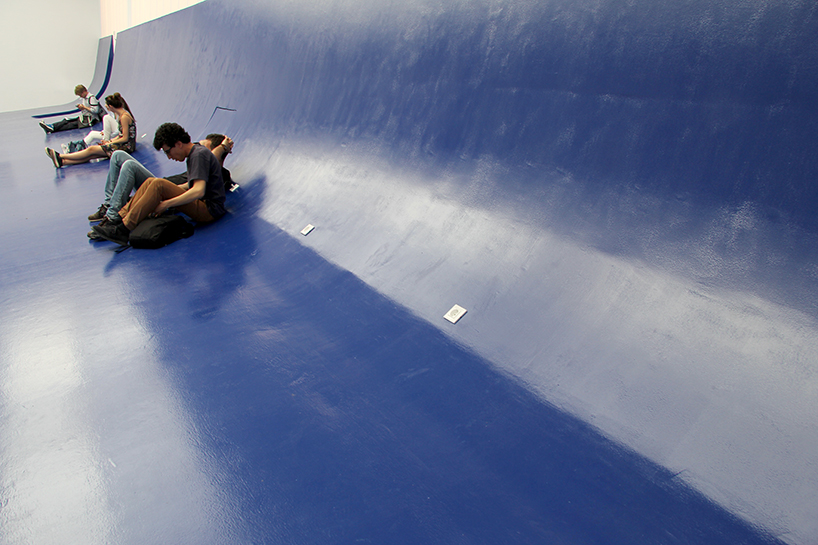 the exhibition is titled 'heroic free shipping'
image © designboom
for more images, follow designboom on our dedicated instagram account @venice.architecture.biennale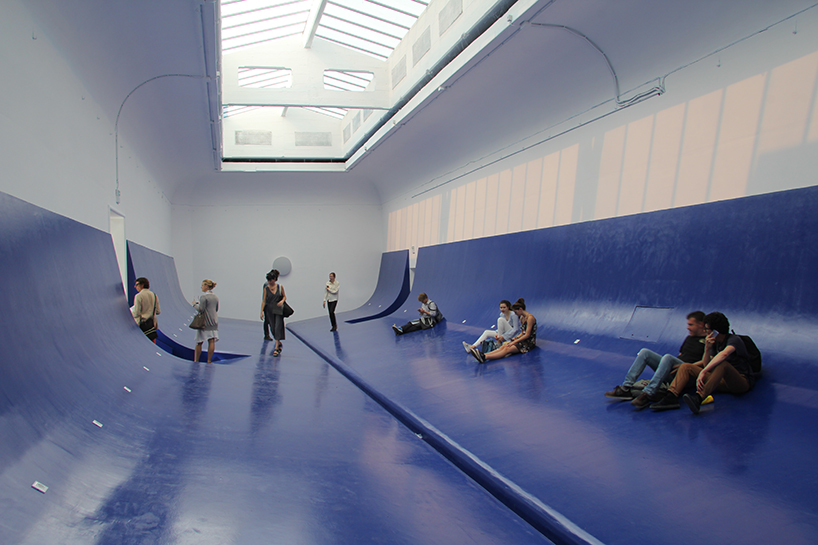 the pavilion has been curated by stefan basic, ana sulkic, and igor sjeverac
image © designboom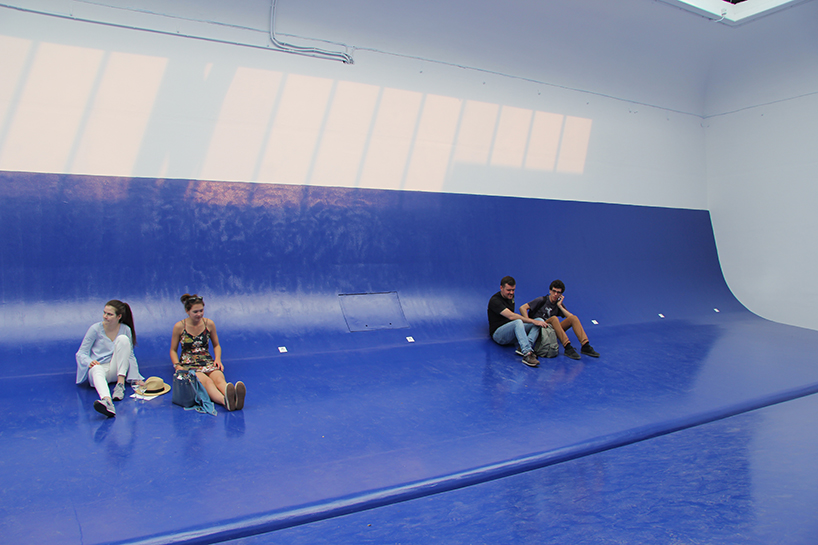 the installation draws attention to the struggles of young architects
image © designboom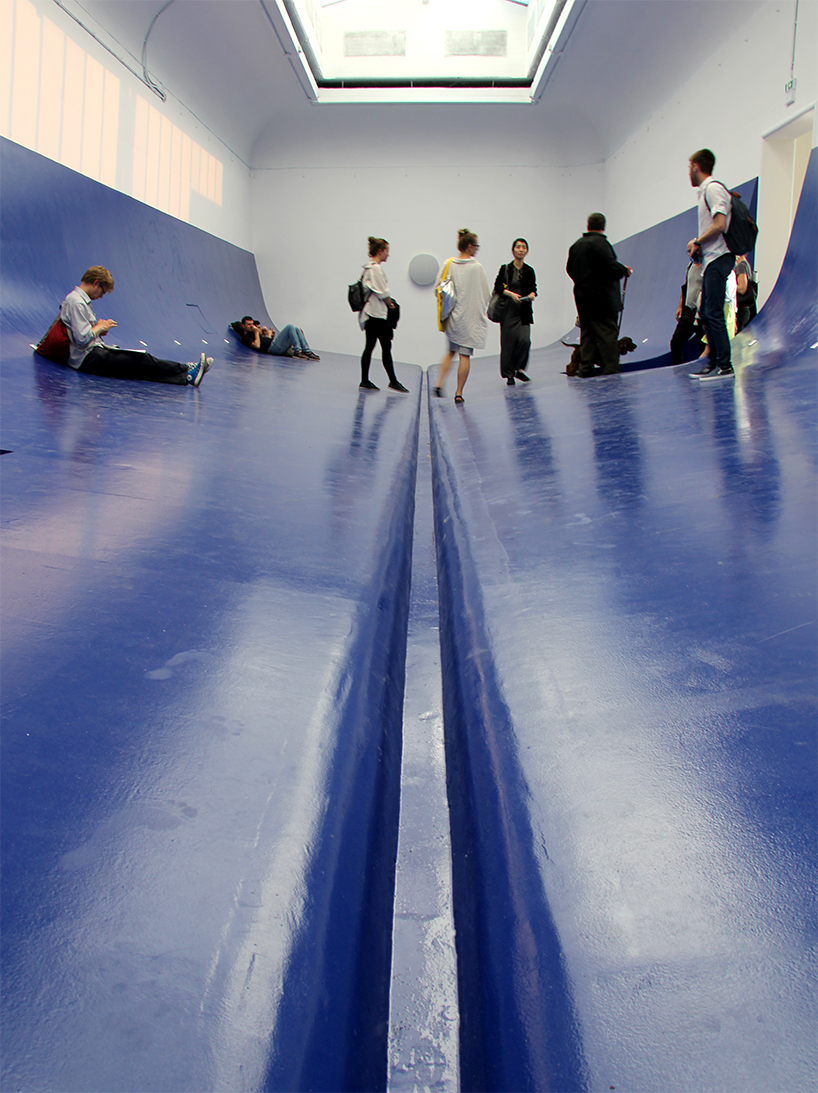 the installation invites visitors to listen, sit and interact with the accompanying elements of the pavilion
image © designboom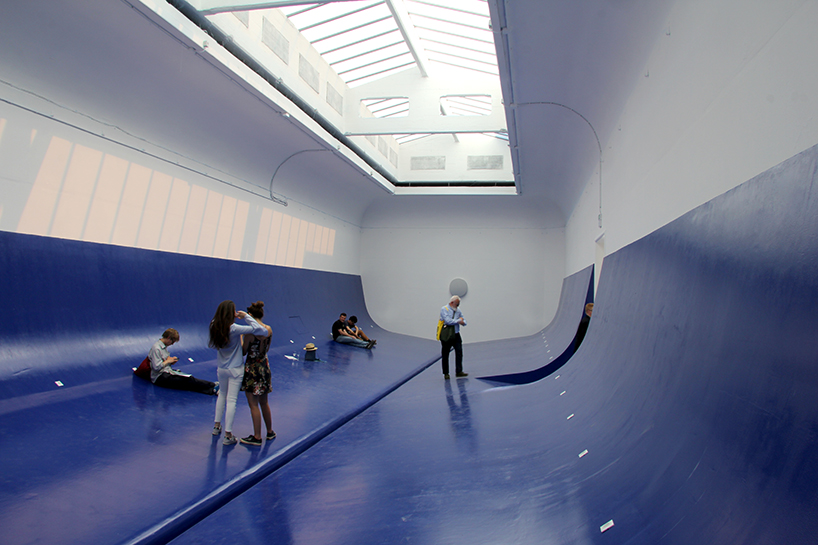 a background soundtrack of typing keyboards is played
image © designboom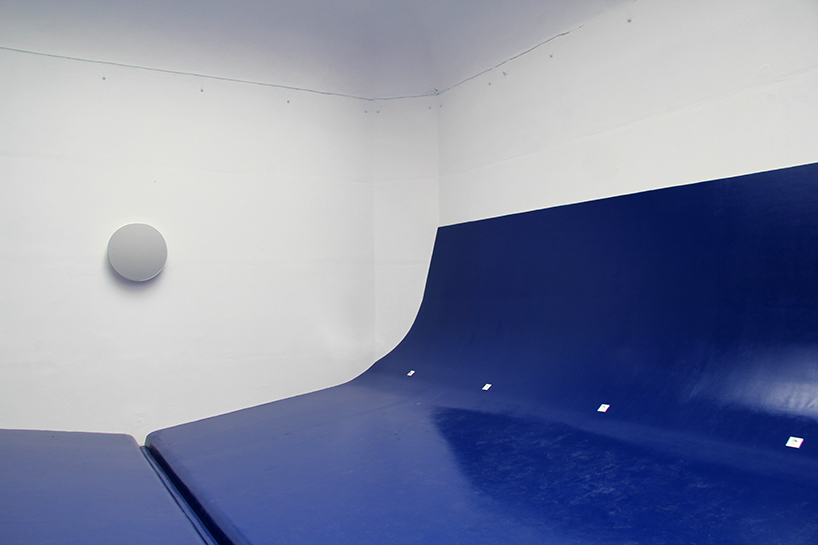 plug sockets are found throughout the space
image © designboom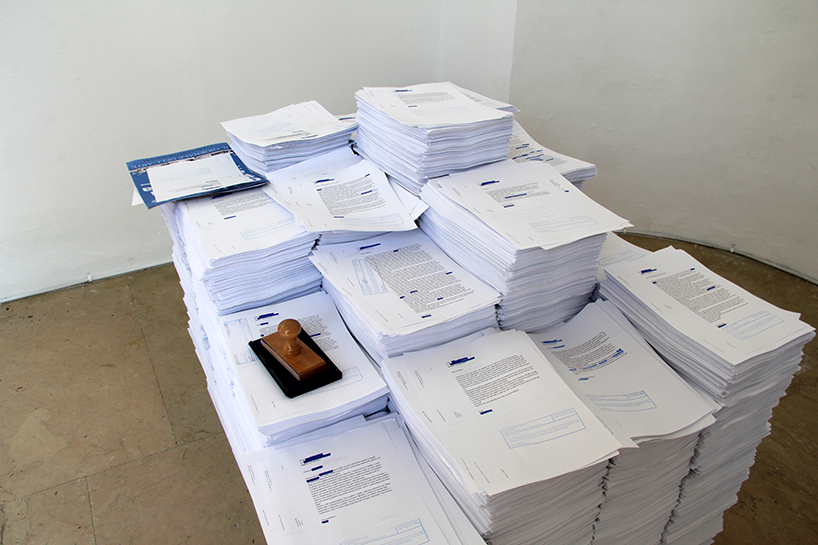 stacks of cover letters are piled in one corner of the room
image © designboom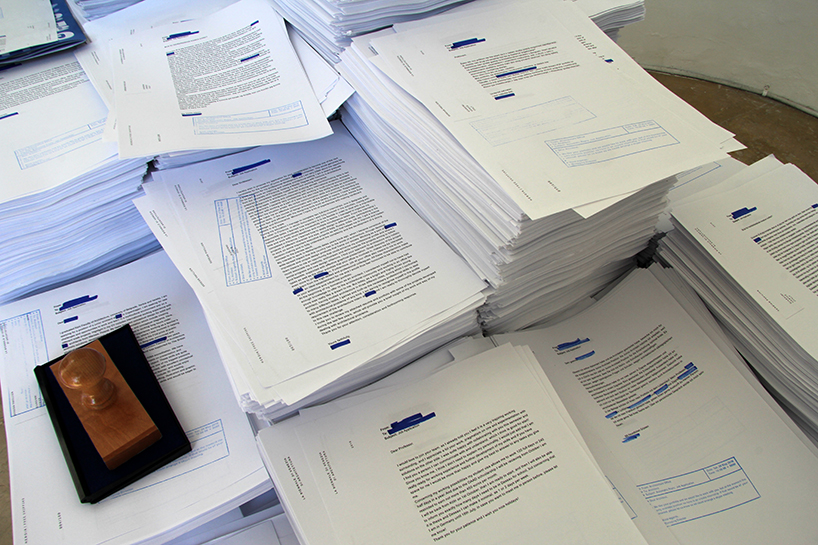 the exhibit hopes to convey young architects' attempts to pursue their chosen career path
image © designboom
jun 11, 2017
jun 11, 2017
oct 17, 2016
oct 17, 2016
aug 22, 2016
aug 22, 2016