may 31, 2016
urban-think tank presents 'sarajevo now: the people's museum' at venice biennale
urban-think tank presents 'sarajevo now: the people's museum' at venice biennale
image © daniel schwartz / U-TT at ETH
at the 2016 venice architecture biennale, urban-think tank (U-TT) and baier bischofberger have presented a new exhibition entitled 'sarajevo now'. a collateral event of the 15th international architecture exhibition, the display examines the role of the museum in the 21st century — focusing on 'the people's museum' in sarajevo, bosnia and herzegovina. alongside architectural proposals, the exhibit — commissioned by matica of bosnia and herzegovina — also incorporates screenings of the film '1395 days without red' by artist anri sala, photography by charlie koolhaas and jim marshall, and a retrospective of U-TT's projects and research.

the display examines the role of the museum in the 21st century
image © daniel schwartz / U-TT at ETH
founded in 1945 as sarajevo's 'museum of the revolution', the current modernist shell of 'the people's museum' opened in 1963. today, a building that once embodied the era's utopian socialist dreams has become a ruin. located just meters away from the siege frontline, its façades bear the traces of shelling and grenade blasts — standing as a national symbol of resistance and resilience.

the exhibit incorporates film screenings, photography, and research material
image © daniel schwartz / U-TT at ETH
starved of funds and abandoned by the government, citizens have been invited to activate the space themselves. the result redefines the museum as a catalytic urban environment, rather than an institution dedicated purely to the display of objects. projecting an oppositional message, the existing structure is contained within a transparent vinyl skin — leaving the decay of the original building intact as a preserved artifact.

photographs of 'the people's museum' in sarajevo
image © daniel schwartz / U-TT at ETH
'suspended on scaffolding, the skin represents a first move towards stabilization of the degrading structure and a no-budget base for future repairs,' explains urban-think tank. 'it seals the site against the weather, and allows for simple heating.'
however, the architects claim that the intervention also gestures to something more profound. 'the museum is in a process of opening itself up to the city,' continues U-TT. 'it operates fluidly in the face of frozen politics. it is playful though bearing the weight of a painful past. covering the current structure will create new spaces of engagement and interaction, while drawing in the people of sarajevo as a center of possibility.' in this way the exhibition seeks to support an alternative model of urban regeneration.
'sarajevo now: the people's museum' remains on display at venice's arsenale until june 30, 2016. it will then relocate to sarajevo.

the presented scheme redefines the museum as a catalytic urban environment
image © daniel schwartz / U-TT at ETH
for more images, follow designboom on our dedicated instagram account @venice.architecture.biennale

the existing structure is contained within a transparent vinyl skin
image © BBA/U-TT

the decay of the original building is preserved
image © BBA/U-TT

site plan illustrating the proposal in more detail (click for larger version)
image © BBA/U-TT

the museum's location within the city of sarajevo
image © daniel schwartz / U-TT at ETH

the current modernist shell of 'the people's museum' opened in 1963
image © daniel schwartz / U-TT at ETH

a building that once embodied the era's utopian socialist dreams has become a ruin
image © daniel schwartz / U-TT at ETH

inside the museum
image © daniel schwartz / U-TT at ETH

'sarajevo now: the people's museum' remains on display in venice until june 30, 2016
image © daniel schwartz / U-TT at ETH
project info:
sarajevo now: the people's museum
alfredo brillembourg, hubert klumpner, nina baier-bischofberger, florian baier
commissioner: matica of bosnia and herzegovina
curator: haris piplas
local curator: elma hasimbegovic
project managers: rebecca looringh van beeck, helena muñiz muñoz, senka ibrisimbegovic
production: fernande bodo, gianmaria socci, hamdija kocic, arley kim, amy rusch, carolina giraldo nohra, carla ferrer raventos, andrea waldburger diaz, giulia tigliè, marie grob
sarajevo research and model: sabina biser, mersel bujak, masha aganovic
graphic design: claudia wildermuth
editorial manager: alexis kalagas
photography: charlie koolhaas, daniel schwartz, jim marshall
film: anri sala, michael waldrep, daniel schwartz
structural engineering: omar diallo
administrative support: nadya vonmoos
si/no: the architecture of urban-think tank
curator: andres lepik
project managers: daniel schwartz, danny wills, helle bendixen, ayca beygo
design consultant: ruedi baur (intégral)
graphic design: claudia wildermuth
structural design: danny wills
text: alexis kalagas, daniel schwartz
design assistant: silvia balzan
illustrated typography: lea becker
administrative support: flavia reginato
student assistants: jack isles, kosha joian ahmadi, alexandra meuche, callisté mastrandréas, hélène tabèze
oct 30, 2015
oct 30, 2015
oct 21, 2015
oct 21, 2015
jun 12, 2014
jun 12, 2014
jun 05, 2014
jun 05, 2014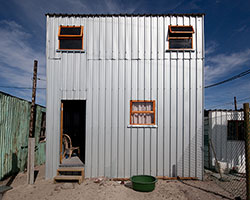 mar 08, 2014
mar 08, 2014
sep 05, 2013
sep 05, 2013
jun 11, 2017
jun 11, 2017
oct 17, 2016
oct 17, 2016
aug 22, 2016
aug 22, 2016