vincent van duysen has topped the monolithic, brick VO residence with a large thatched roof that provides privacy for its inhabitants. the house is situated alongside the royal golf course of knokke, a belgian seaside village, known for its refined white holiday homes with gabled roofs. large, whitewashed brick volumes and a thatched roof define the strong and modern character of the residence, which is an interpretation of the archetypal traditional villa in knokke.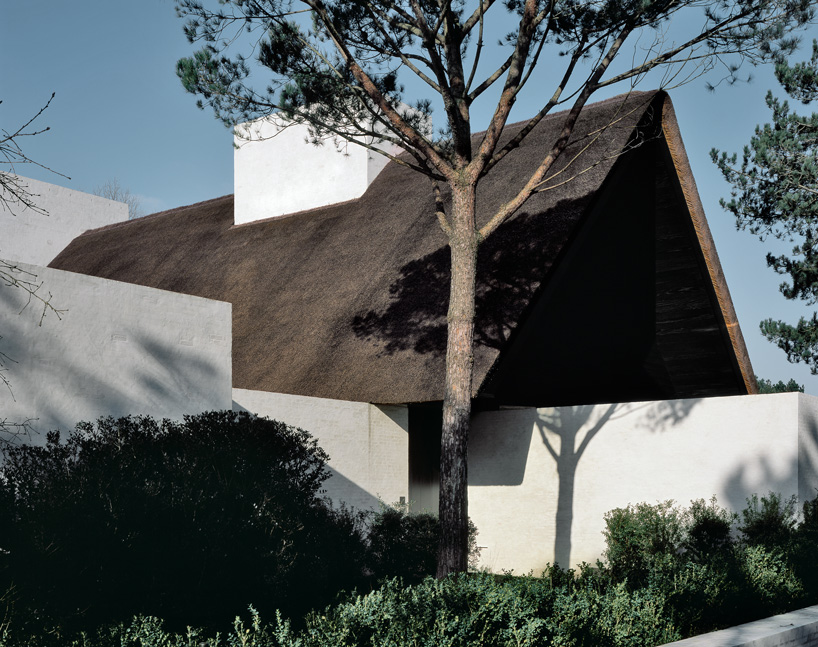 images by hélène binet and françois halard
vincent van duysen has designed the residence as a permanent home for the owner and his family, in a lot that benefits from beautiful wide views across the royal golf course and its protected private gardens, designed by martin wirtz. the house is arranged spatially and functionally through a series of massive monolithic brick volumes, which are positioned simply within the natural green landscape. its different spaces are at times open to the surrounding environment, providing vistas to the green landscape, or protected when positioned between, behind or within the massive brickwork volumes.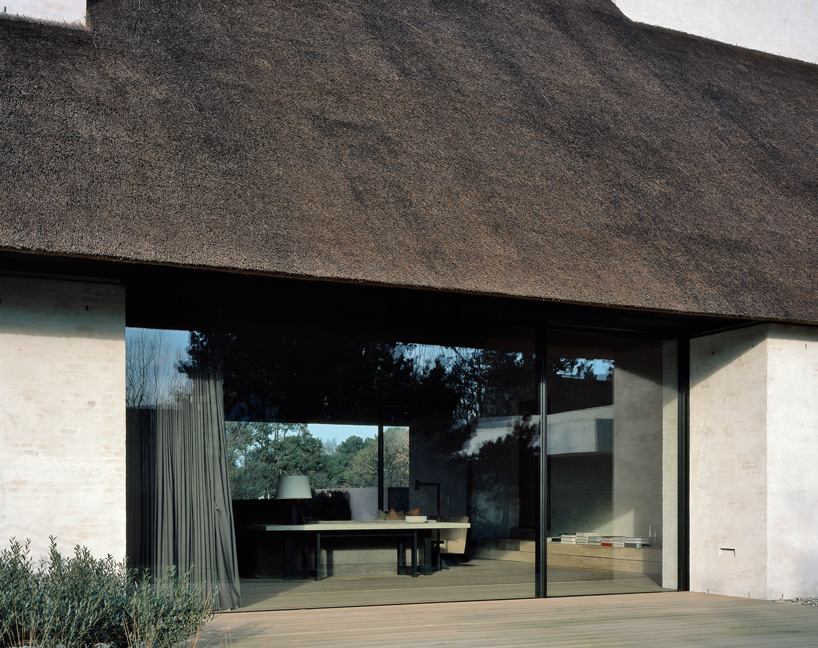 minimal windows throughout strengthen the continuity between indoors and out, while, at the same time, the large thatched roof offers a protected and introverted feel, providing privacy for the inhabitants. without any gutters or roof ridges, and with its low-hanging roof edges, the large abstract roof adds to the contemporary character of the house. the two large chimneys – reminiscent of the open fires and chimneys of old mansions – create a play of verticality against the horizontal lines of the roof and the pool house extension.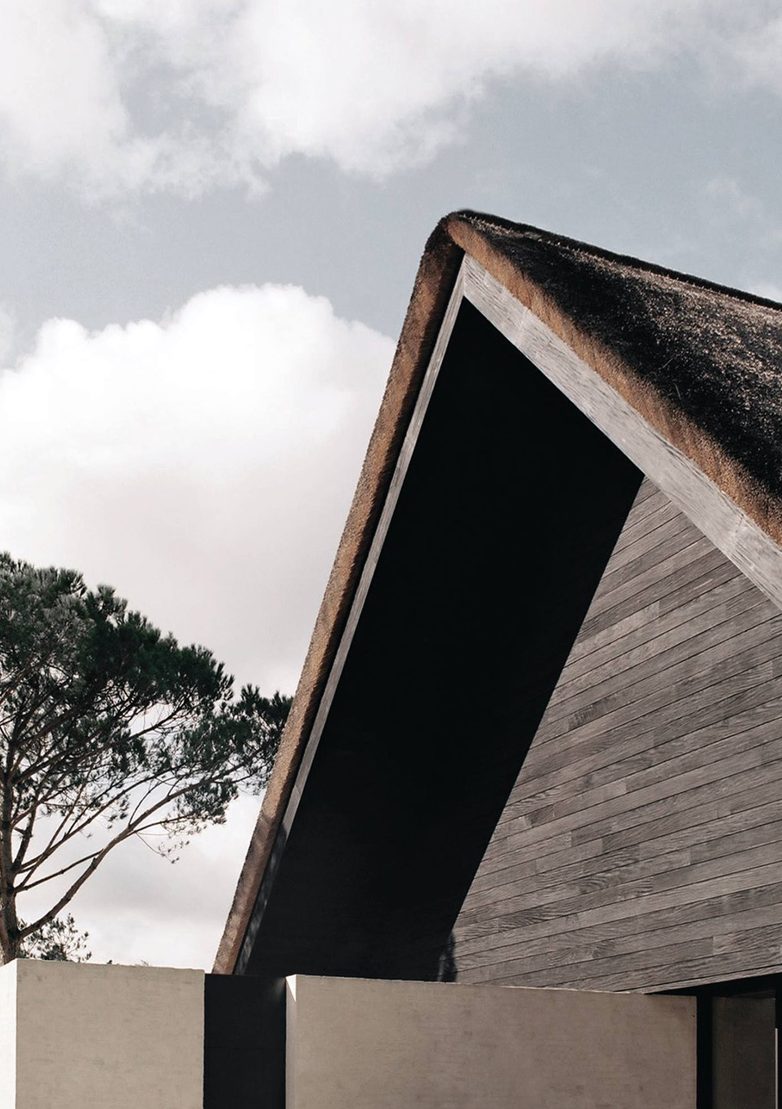 the residence is complete with an outdoor swimming pool and adjacent poolhouse, as well as terraces that create open or semi-enclosed seating areas to both the north and south sides of the house. inside, elegant, sophisticated materials softly clash with the raw expression of the thatched roof and the cement-washed brickwork textures applied all over the exterior and some of the interior walls. custom-made furniture and interior decor further add to the sophisticated atmosphere, reminiscent of the grand holiday homes of the past.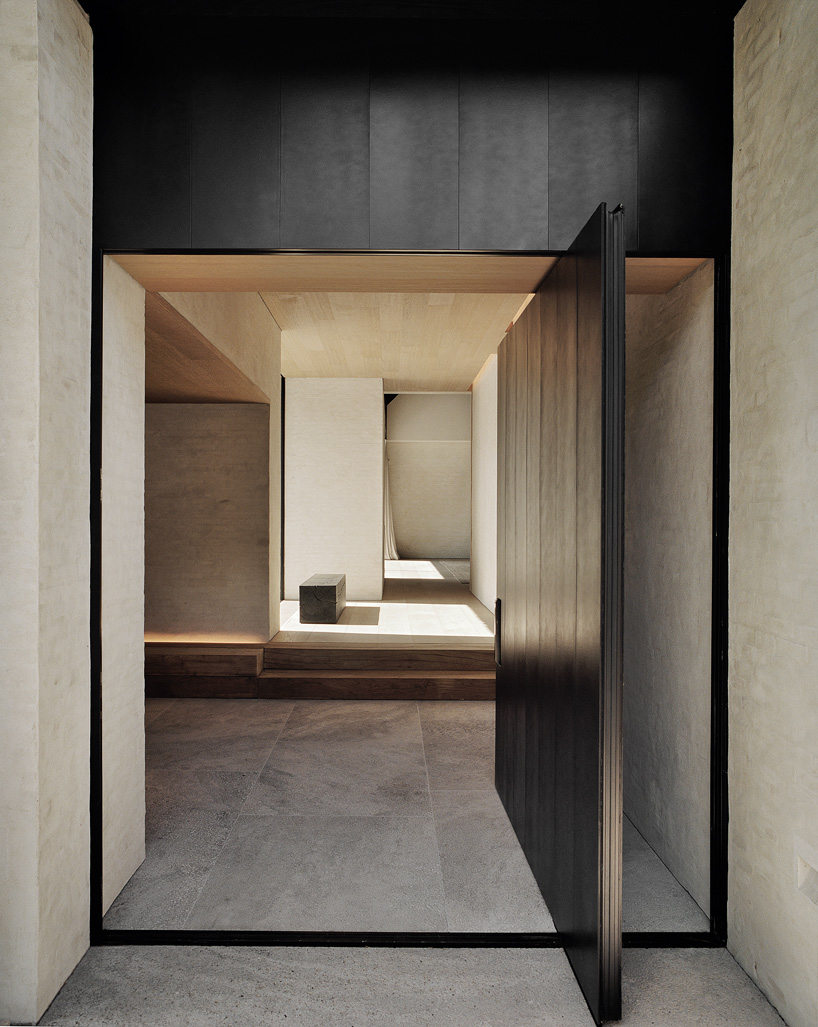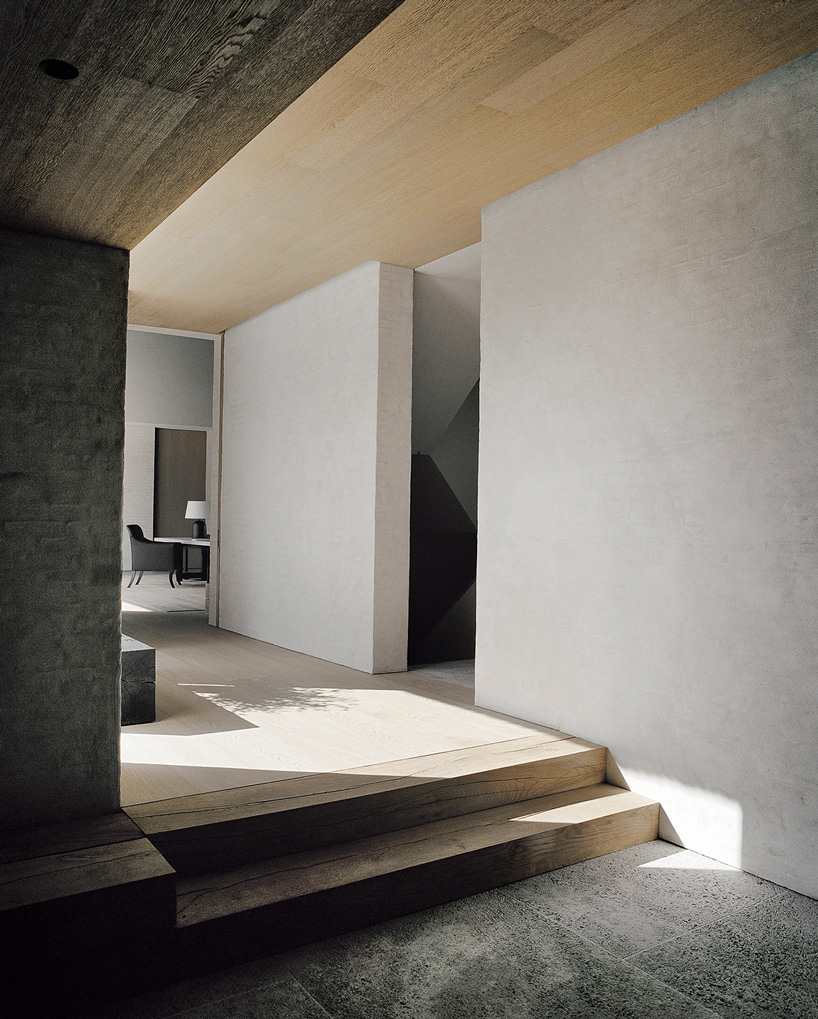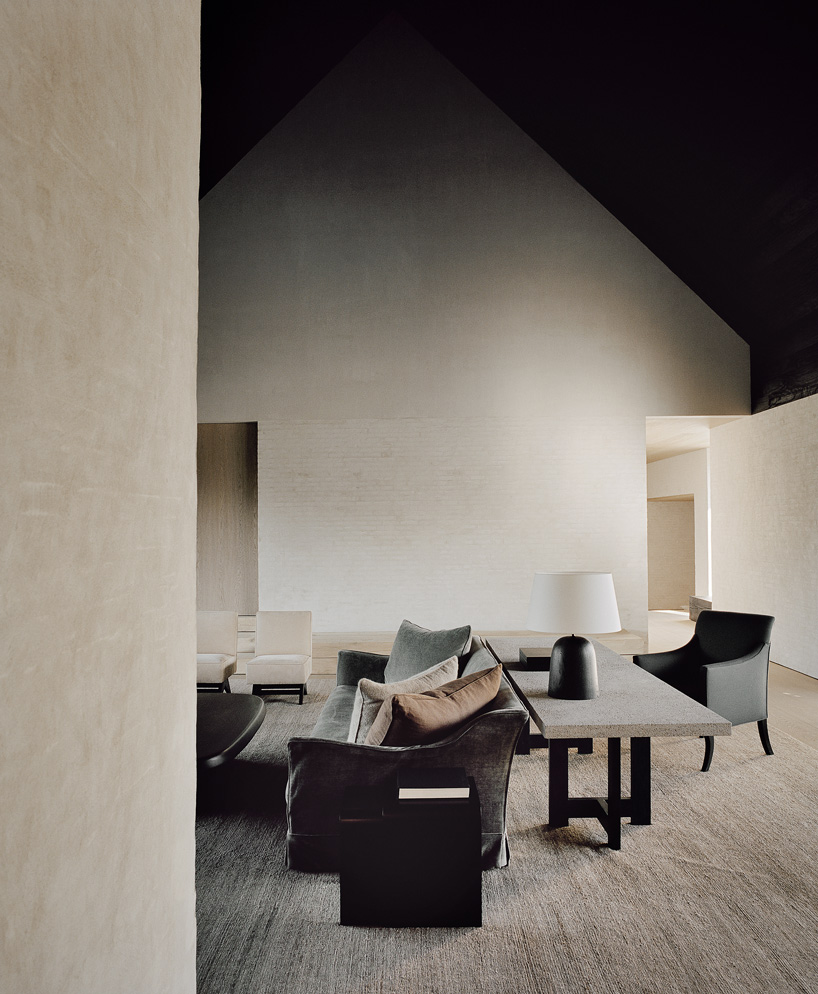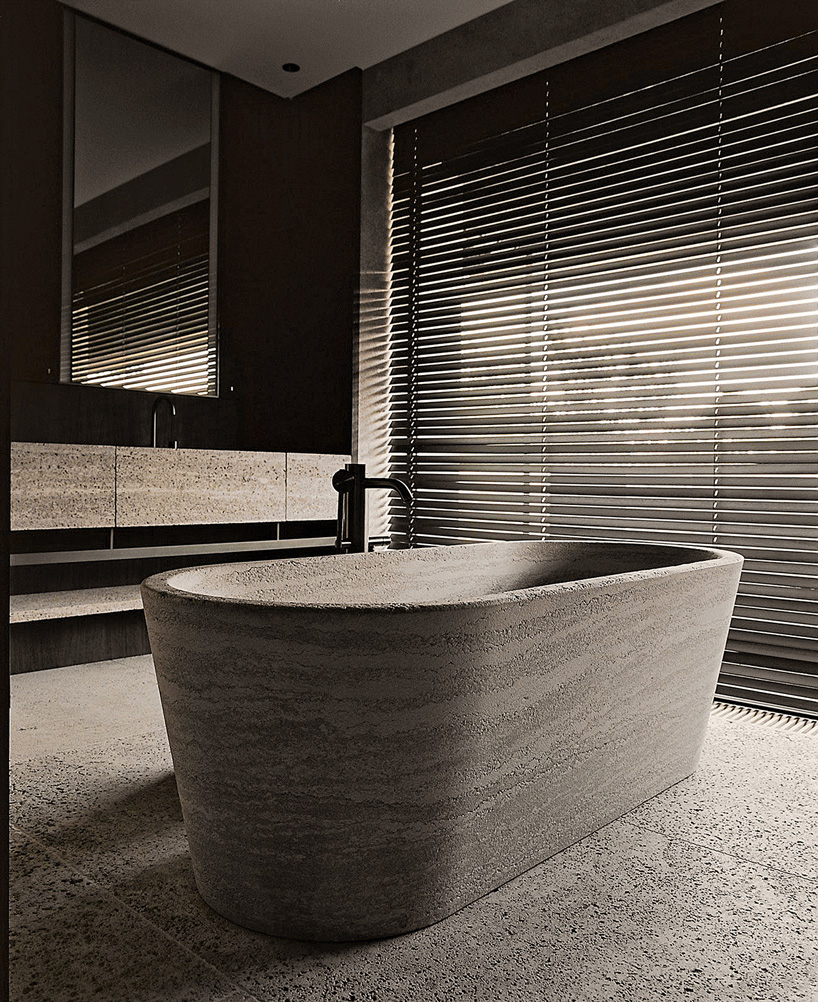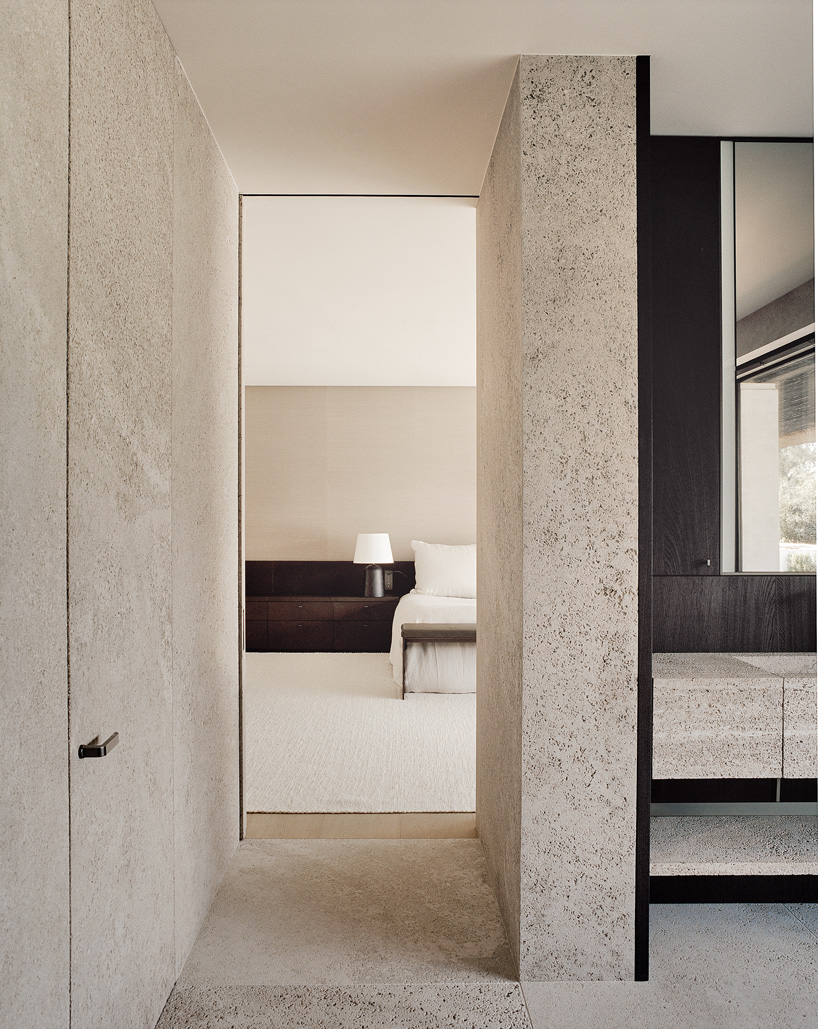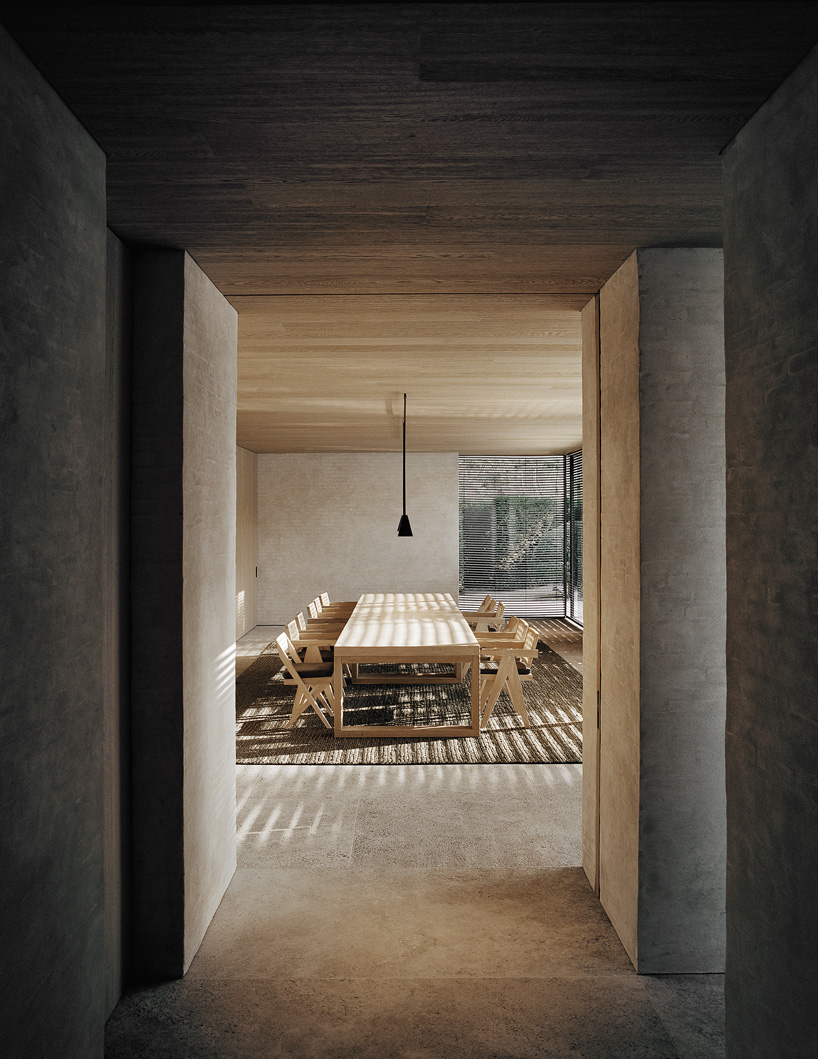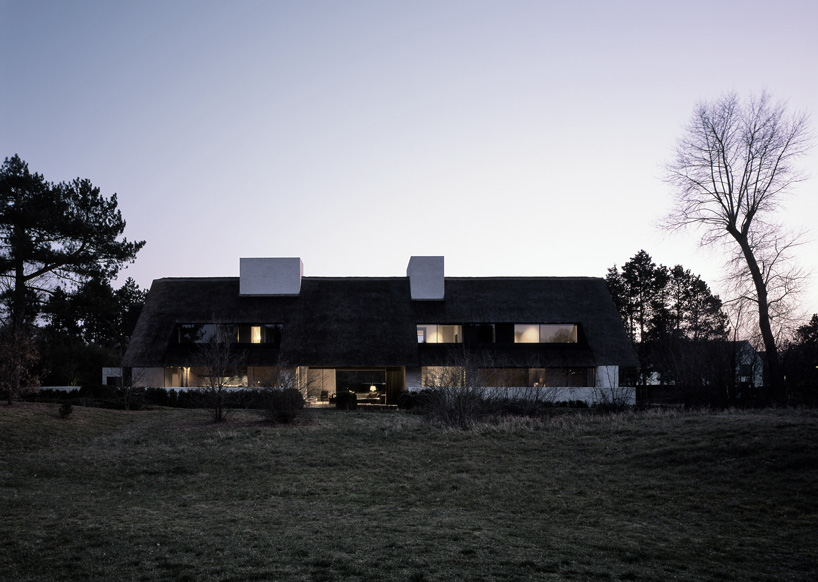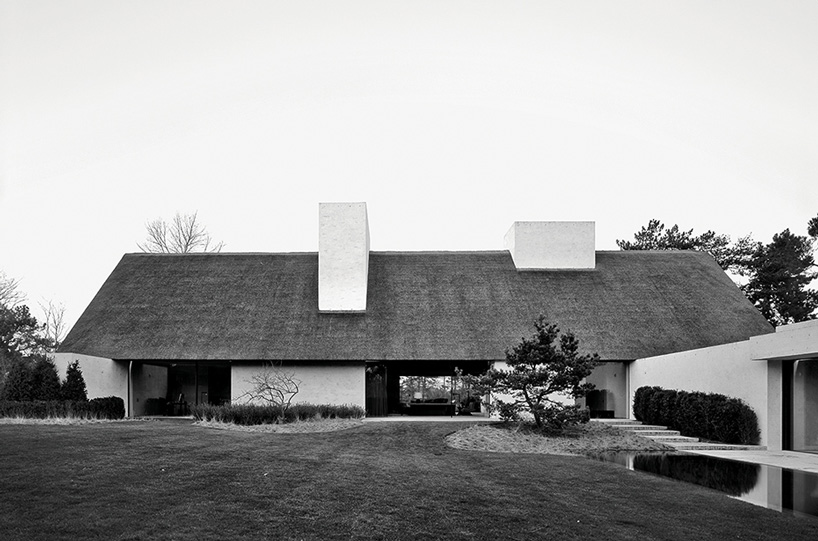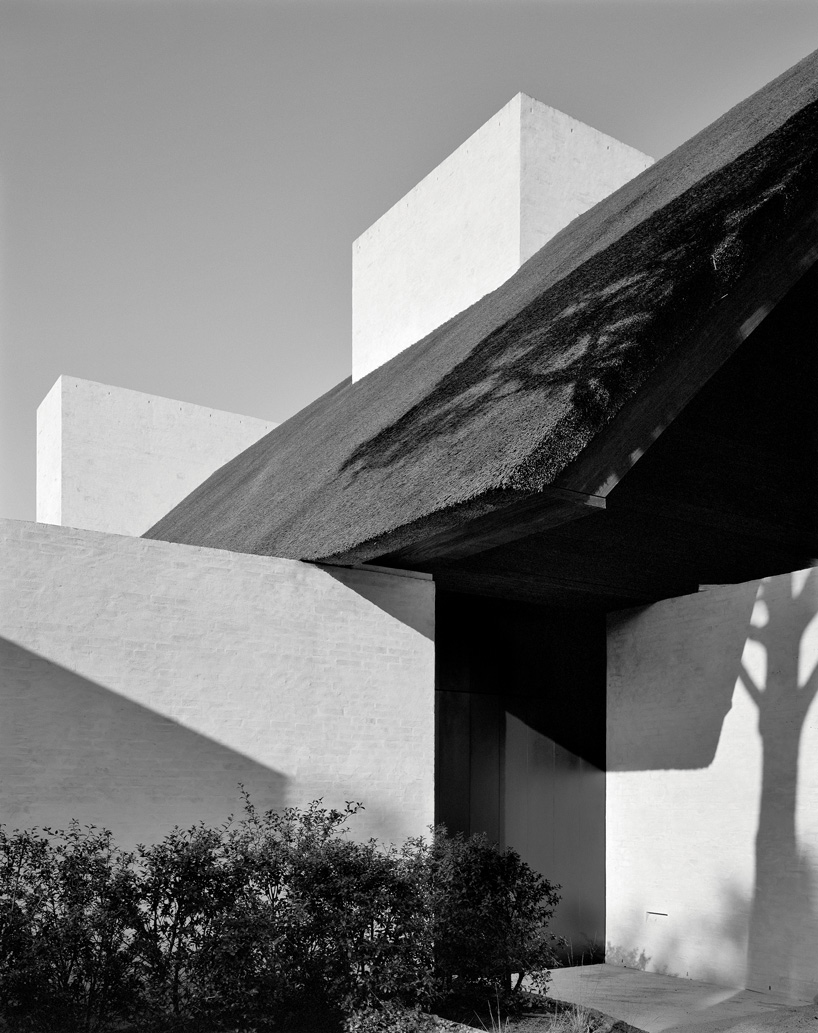 project info:
name: VO residence
architect: vincent van duysen
location: knokke, belgium