a pavilion-like extension has been constructed on the rooftop terrace of a residential building in barcelona by vora. the archetypal form with an asymmetric roof features carefully aligned openings to generate a direct visual relation between spaces. surrounded by an urban landscape, the compact scheme generate a sequence of interior and exterior spaces that redefine the way the dwelling is used.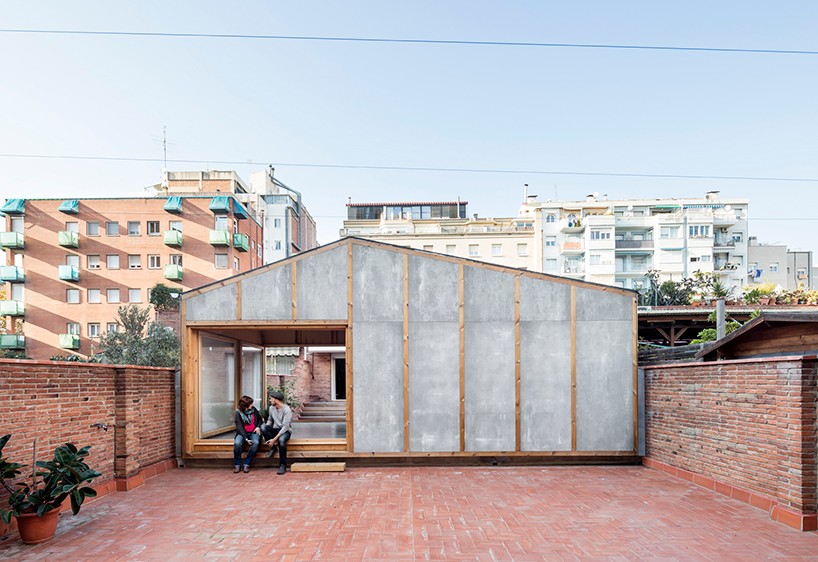 all images © adrià goula
the dwelling has been developed for living; the enclosed terrace between the existing top-floor apartment and the pavilion functioning as an inner, intimate courtyard. vora arquitectura explored the compositional relationship to maintain the coherence between structure and enclosure. the materials used: the timber portal frame, metal paneling and beams have been left exposed. in the interior, the rooms are continuous, functional and embody a domestic character. the upper half of the scheme focuses on the wood and the general honest nature of the construction, highlights the practicality of the scheme and its ease for future transportation and assembly.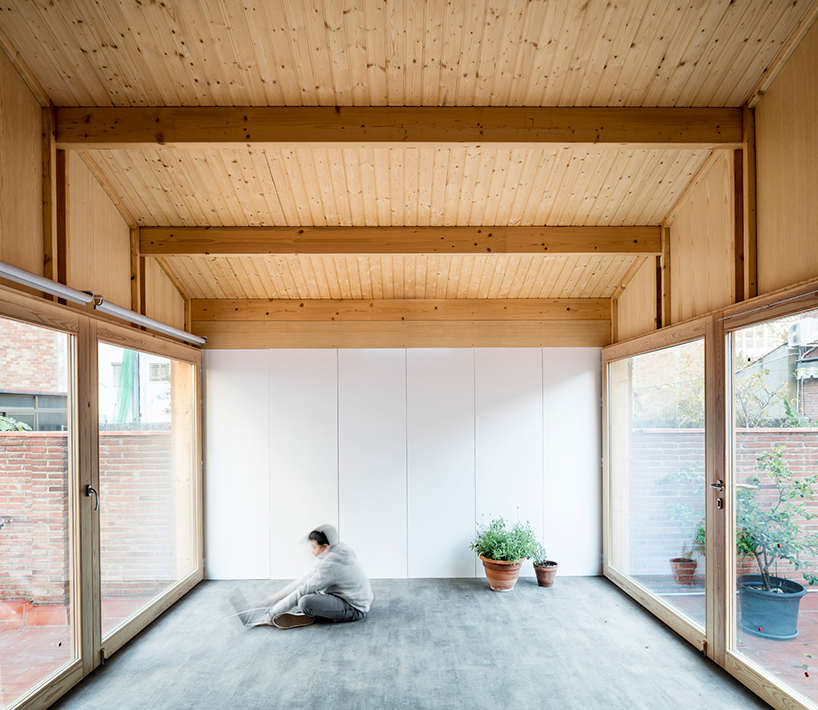 the interior opens both ends highlight the continual, functional and domestic character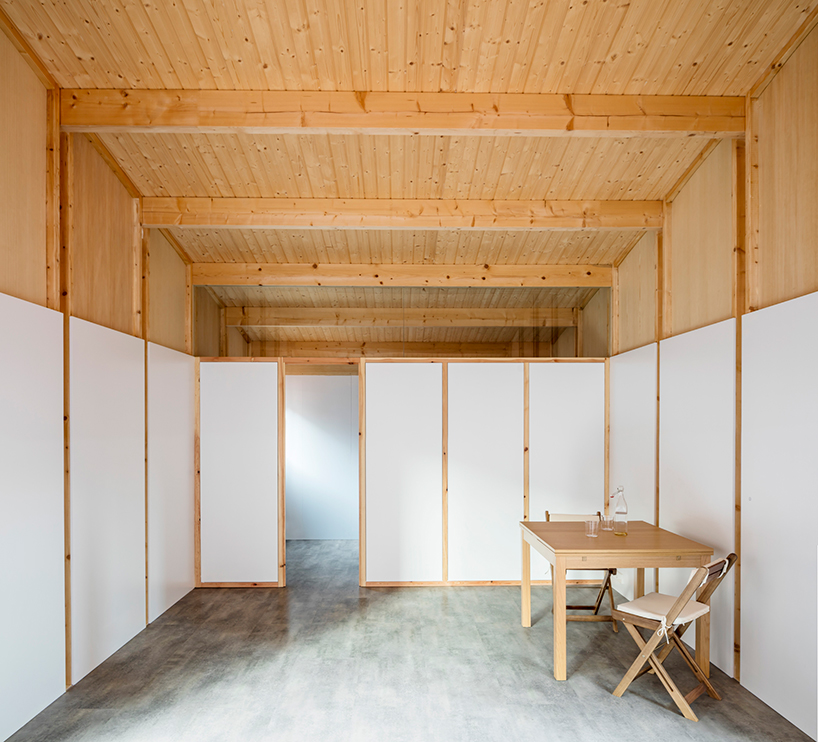 the interior is left simple and versatile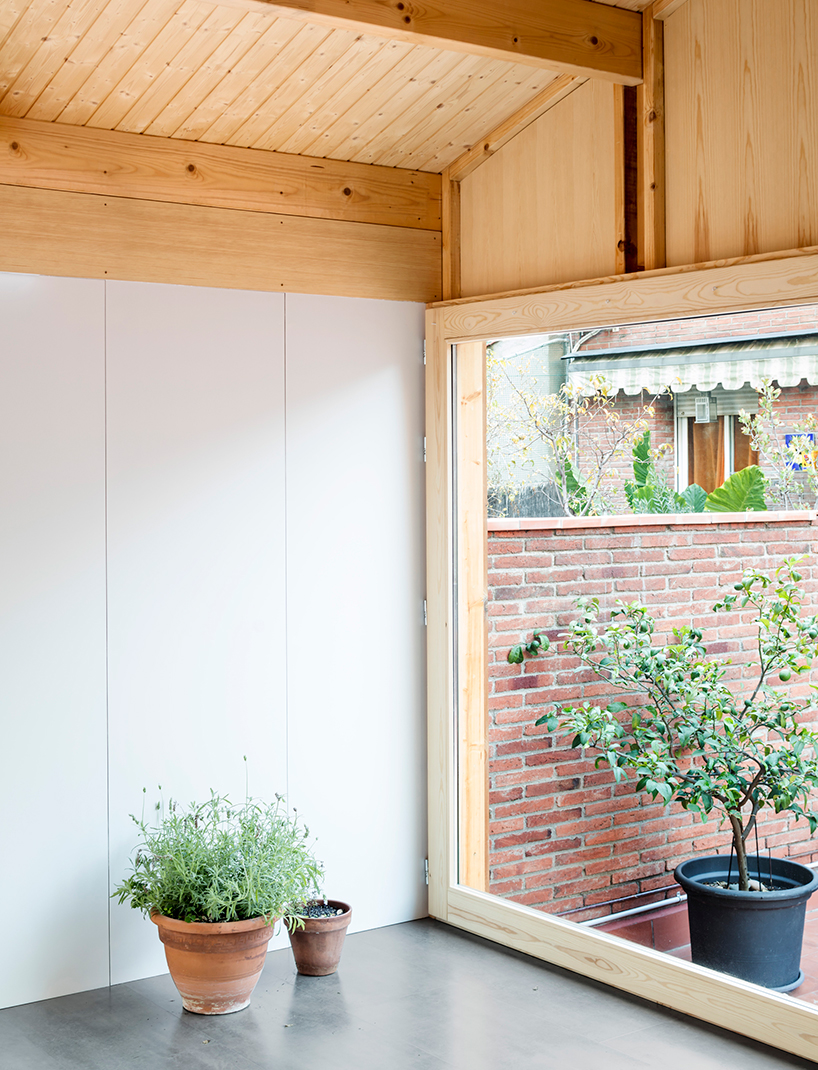 the materials used: the timber portal frame, metal paneling and beams have been left exposed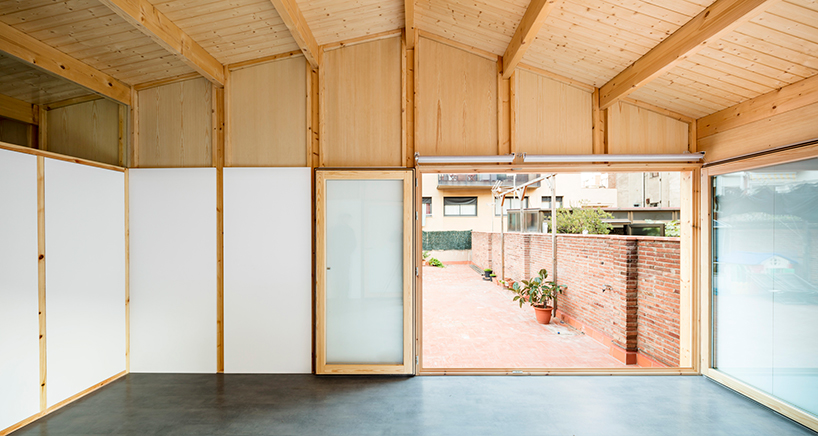 the construction of a pavilion on a roof terrace serves the same uses of a small apartment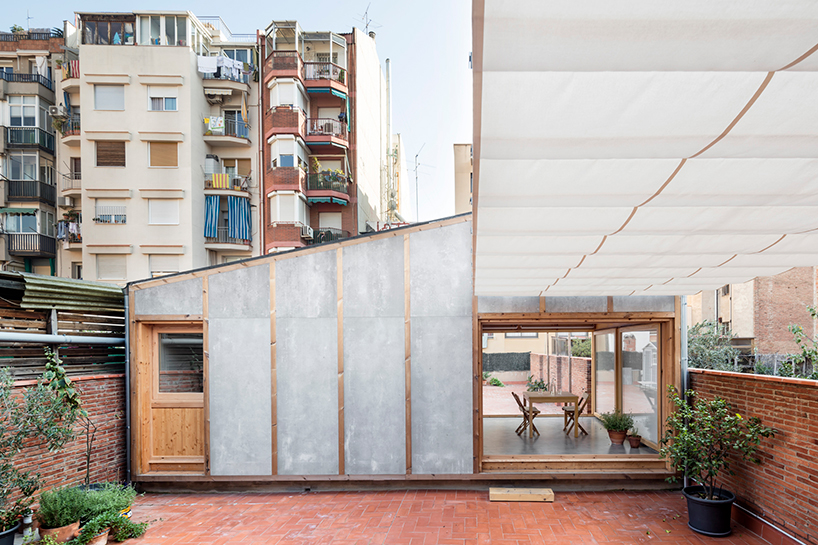 a canopy covers one side and visually connects the pavilion to the apartment opposite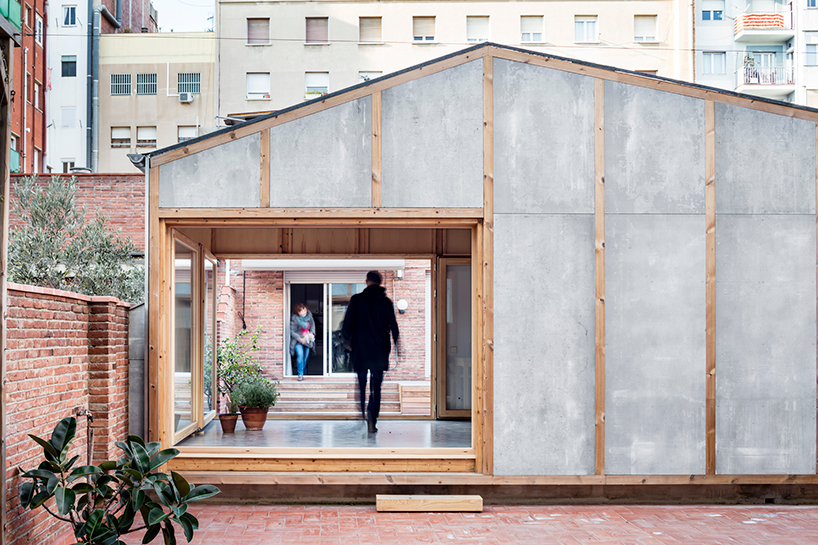 the pavilion uses a system of portal frames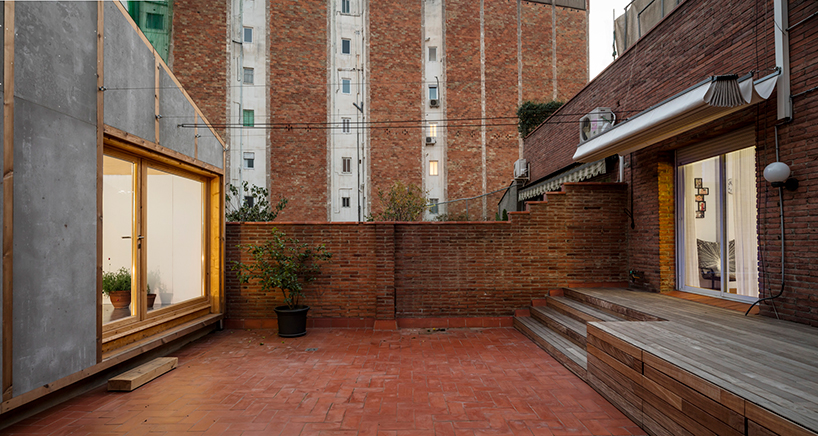 ramon and mar's pavilion by vora arquitectura
Save
Save
Save
Save
oct 22, 2017
oct 22, 2017
oct 17, 2017
oct 17, 2017
oct 12, 2017
oct 12, 2017
oct 10, 2017
oct 10, 2017
oct 10, 2017
oct 10, 2017
sep 21, 2017
sep 21, 2017
oct 23, 2017
oct 23, 2017
oct 16, 2017
oct 16, 2017
oct 11, 2017
oct 11, 2017
oct 10, 2017
oct 10, 2017
sep 26, 2017
sep 26, 2017
sep 15, 2017
sep 15, 2017