mar 24, 2011
wanderlust hotel singapore
wanderlust hotel facade
the word 'wanderlust' stands for a strong desire or impulse to travel far away and explore different places. hotel wanderlust, the newest development from boutique hotelier loh lik peng is set to draw madcap, curious voyagers into the old ethnic enclave. made for guests with a sense of adventure, it invites visitors to walk the unconventional path where a radical hotel experience awaits.
wanderlust is located in an old settlement where indian immigrants once reared cattle and livestock. the structure, whose history began in the 1920s as the hong wen school, still retains its original facade that gives the hotel a sense of old-world charm. situated 10 minutes from the cosmopolitan stretches of orchard road and the central business district, wanderlust also offers door step access to a bustling, colorful street life.
commenting on the location, loh ilk peng says 'I choose little india as it is such and interesting and original area and has not garnered nearly the attention it deserves. there are hardly any nice hotels or restaurants in the area and it is mostly overlooked by visitors to singapore. in fact many singaporeans also do not know little india well. I want to give them a really good reason to rediscover this little gem of an enclave!'
wanderlust hotel in little india, singapore
the four story boutique hotel has 29 rooms, featuring works of singapore design studios asylum, phunk studio and fFurious – together with architect firm dp architects. just as there are no identical rooms, the same can be said for each floor in the hotel. each design studio was given full creative freedom to design an entire level in the hotel, resulting in four, different 'in-your-face' themes: 'industrial glam', 'eccentricity', 'is it just black and white?' and 'creature comforts'.
hotel reception
starting the journey in the lobby designed by chris lee and car ang of asylum: 'industrial glam' is a juxtaposition of the hotel's little india setting and contemporary design. stealing attention right at the door is a curved feature wall plastered with a meandering montage of vintage print ads that reflect the neighbourhood's culture. featuring a base palette of industrial shades – dark grey and deep browns – the lobby also plays on contrasts where at one side, an old-fashioned metal collapsible gate, refinished in gleaming gold sits next to a handsome frank gehry sofa and trent jansen seats, handmade out of recycled road signs.
hotel lounge
lobby level – industrial glam by asylum a juxtaposition of the surrounding's setting and contemporary design.
level 2 – eccentricity by: phunk studio colours are everywhere – from the walls to the neon lights and the rainbow corridor that leads to a outdoor deck with a customized mosaic-tiled jacuzzi.
for those who love their pantone charts, william chan and jackson tan, phunk studio, have 11 capsule-like rooms on the second level, each playfully rendered in a single colour. this 'eccentricity' level also sports neon signs of apt song titles such as yellow submarine and purple rain. the theme continues outside with a rainbow corridor and an alfresco deck where a customized jacuzzi bursts into a myriad of colors.
level 3 – is it just black and white by dp architects walk across the black corridor and enter into the contrasting white rooms to discover origami and pop-art works.
breaking away from the kaleidoscopic experience downstairs is the 'is it just black and white?' level by tai lee siang and chua soo hoon of dp architects on the third floor. here, you walk across a black corridor lit by the glow of neon signs and step into the nine rooms clad in contrasting white. using paper as its inspiration, five rooms are known as origami and the remaining four, pop-art. in the origami rooms, undulating ceilings represent paper folds and special lighting systems allow guests to choose, via a click-wheel, four colours to 'paint' their room in. four pop-art rooms, themed 'princess', 'flowers','big' and 'directionless', discover different animated scenes of stenciled art installations.
level 4 – creature comforts by fFurious get cosy with friendly monsters in each room that presents a different vibe and be assured of a fantasy-filled experience.
on the top floor, the 'creature comforts' by fFurious team of designers offers friendly monsters as companions to the lonely traveler. featuring nine loft rooms with five varying themes – 'bling', 'ASCII', 'space', 'tree' and 'typewriter'. wander through a surreal fairyland to discover a giant monster holding up room lights in one room, a forest tree stuffed with friendly creatures in another, or a floor-to-ceiling rocket with friendly aliens or a giant typewriter. along the corridors, specially crafted lanterns cast shadows of monsters on the walls.
loh ilk peng says, 'visitors or guests to wanderlust will reconnect with a small part of their childhood and once again, be enchanted with what made them want to explore the world. I can still recall the sense of adventure, fun and the thrill of exploring the world when I first traveled as a child but as an adult we get a little jaded. sometimes, amazing things and original experiences get lost in the fog of our worldliness. with wanderlust, it is my attempt at making that adult world into a fun playground once again.'
outdoor pool
aug 04, 2020
aug 04, 2020
aug 04, 2020
aug 04, 2020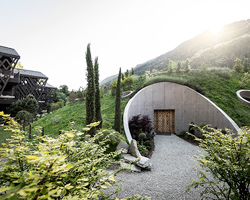 jul 30, 2020
jul 30, 2020
jul 19, 2020
jul 19, 2020
jun 14, 2020
jun 14, 2020
may 26, 2020
may 26, 2020
aug 08, 2020
aug 08, 2020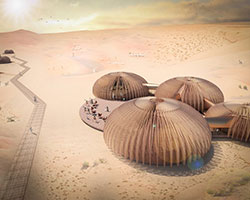 aug 06, 2020
aug 06, 2020
aug 04, 2020
aug 04, 2020
a diverse digital database that acts as a valuable guide in gaining insight and information about a product directly from the manufacturer, and serves as a rich reference point in developing a project or scheme.