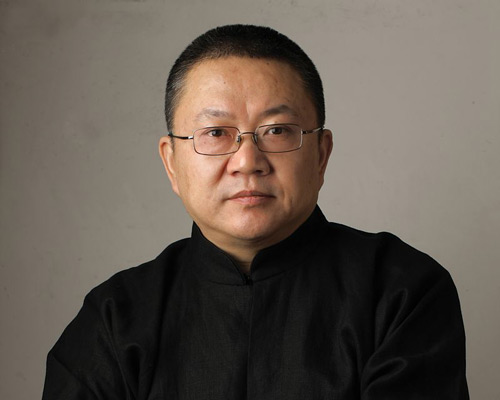 feb 27, 2012
wang shu wins the 2012 pritzker prize
image © zhu chenzhou
wang shu, chinese architect of the hangzhou-based practice amateur design studio has been announced as the 2012 laureate of the pritzker architecture prize, receiving the most prestigious award to be given in the field of architecture. he will be the first recipient to originate from china and will have the honor of accepting the bronze medallion in beijing, the city which has been recently unveiled as the host of this year's award ceremony.
revealed by the chairman of the hyatt foundation and sponsor of the prize, thomas j. pritzker stated the following about the jury's selection:
'the fact that an architect from china has been selected by the jury, represents a significant step in acknowledging the role that china will play in the development of architectural ideals. in addition, over the coming decades china's success at urbanization will be important to china and to the world. this urbanization, like urbanization around the world, needs to be in harmony with local needs and culture. china's unprecedented opportunities for urban planning and design will want to be in harmony with both its long and unique traditions of the past and with its future needs for sustainable development.'
'there are significant questions about the recent process of urbanization in china, whether it should be anchored in tradition or if it should just look toward the future. as in any great architecture, wang shu's work is able to transcend that debate producing an architecture that is timeless, deeply rooted in its context and yet universal.' said alejandro aravena, one of the pritzker jurors.
'my starting point is always the site, I need to understand about the life, the people, the weather. (…) I know something existed before me – my buildings come from somewhere' wang shu says, 'other architects talk about space. I talk about typology and prototype. the prototype relates to memory.' he and his wife named their firm amateur architecture studio — 'amateur' as someone who engages in an activity for pleasure rather than profit — 'for myself, being an artisan or a craftsman is an amateur or almost the same thing.'
the architect graduated from the nanjing institute of technology in 1985 and followed with his graduate degree from the same program. his completed works include the 'ningbo contemporary art museum' and 'ningbo history museum' both located in ningbo, china along with the 'xiangshan campus of the china academy of art' in hangzhou, china. temporary works include a pavilion for both the 2010 and 2006 venice architecture biennales. see designboom's coverage of 'decay of a dome', wang shu's installation from the venice architecture biennale 2010 here.
other awards include the french gold medal from the academy of architecture in 2011 and german shelling architecture prize in 2010 which was jointly given to lu wenyu, his wife and co-founder of their practice. see designboom's original article here.
'decay of a dome' at the venice architecture biennale 2010 see designboom's original coverage of the installation here image © designboom
minimally impacting the environment by resting upon the ground, the lightweight structure was intended to be easily assembled and dismantled image © designboom
'ultra-light village' on display in shenzhen's civic square at the 2011 shenzhen & hong kong bi-city biennale of architecture \ urbanism see designboom's initial coverage of the pavilion here image © designboom
entry to the pavilion image © designboom
pavilion at night image © designboom
model of 'squarely sphering' on display at 'verso est', a survey of contemporary chinese architecture curated by fang zhenning, exhibition at the MAXXI museum of 21st century in rome, italy image © designboom
model of 'squarely sphering' on display at 'verso est', a survey of contemporary chinese architecture curated by fang zhenning, exhibition at the MAXXI museum of 21st century in rome, italyimage © designboom
may 30, 2016
may 30, 2016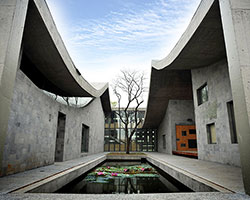 nov 17, 2014
nov 17, 2014
sep 05, 2012
sep 05, 2012
mar 06, 2012
mar 06, 2012
feb 28, 2012
feb 28, 2012
dec 06, 2011
dec 06, 2011
oct 18, 2017
oct 18, 2017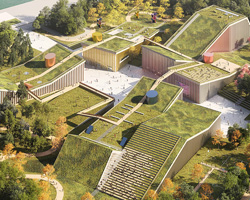 oct 17, 2017
oct 17, 2017
oct 17, 2017
oct 17, 2017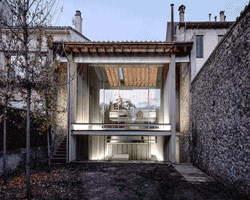 mar 02, 2017
mar 02, 2017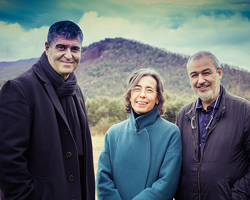 mar 01, 2017
mar 01, 2017
jan 13, 2016
jan 13, 2016