'waterline square', a proposed masterplan that encompasses nearly five acres along new york's hudson river, has announced that rafael viñoly, richard meier, and KPF will each be responsible for designing a luxury residential building on the upper west side of manhattan. situated where midtown meets the upper west side, the trio of towers are being constructed simultaneously, offering future residents a completed neighborhood.

all images by noe & associates with the boundary
developed by real estate organization GID, waterline square will include three residential high-rises: 'one waterline square' by richard meier & partners, 'two waterline square' by kohn pedersen fox associates, and 'three waterline square' by rafael viñoly architects. the towers feature outdoor spaces and faceted crowns, and have all been designed by new york-based firms.
'waterline square brings together three of the world's most prominent and respected architects to create a world-class destination for residential living,' said james linsley, president of GID development group. 'together, we are transforming one of the last remaining waterfront development sites on the upper west side of manhattan, into a new, vibrant neighborhood.  this design and development team has created the most innovative, comprehensive, and cohesive residential experience in new york city.'

a landscaped park will feature open spaces spanning nearly three acres
amenities will include more than 100,000 square feet of sports, leisure, and lifestyle amenities, as well as a landscaped park and open spaces spanning nearly three acres. once completed, the park will include tree groves, a lawn, walking paths, a playground, fountains, and waterfalls. construction on waterline square began in 2015, while condominium sales for the development will get underway early next year.
Save
Save
Save
Save
Save
Save
Save
Save
Save
Save
Save
Save
Save
oct 17, 2017
oct 17, 2017
oct 13, 2017
oct 13, 2017
oct 11, 2017
oct 11, 2017
oct 10, 2017
oct 10, 2017
oct 09, 2017
oct 09, 2017
oct 08, 2017
oct 08, 2017
oct 18, 2017
oct 18, 2017
oct 18, 2017
oct 18, 2017
oct 17, 2017
oct 17, 2017
oct 13, 2017
oct 13, 2017
oct 11, 2017
oct 11, 2017
oct 11, 2017
oct 11, 2017
oct 13, 2017
oct 13, 2017
apr 14, 2017
apr 14, 2017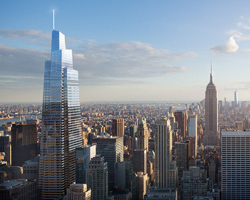 oct 13, 2016
oct 13, 2016
jul 25, 2016
jul 25, 2016
oct 17, 2014
oct 17, 2014
sep 04, 2014
sep 04, 2014
sep 29, 2017
sep 29, 2017
jan 13, 2017
jan 13, 2017
oct 11, 2016
oct 11, 2016
jul 31, 2016
jul 31, 2016
apr 25, 2016
apr 25, 2016
sep 09, 2015
sep 09, 2015
sep 26, 2017
sep 26, 2017
sep 06, 2017
sep 06, 2017
feb 15, 2017
feb 15, 2017
feb 15, 2017
feb 15, 2017
nov 07, 2016
nov 07, 2016
sep 27, 2016
sep 27, 2016