china's wenchuan earthquake memorial museum conceived as an architectural landscape
in 2008 a huge earthquake in china's sichuan province was responsible for the death of nearly 70,000 people, with over 18,000 missing. the disaster was the country's deadliest earthquake for more than 30 years, and, in terms of casualties, is regarded as one of the worst ever recorded. the quake's epicenter was wenchuan county, and it is here where the architecture faculty of tongji university was commissioned by the chinese government to build a museum as a memorial to those who lost their lives.

the scheme takes the form of a ruptured landscape
image by cai yongjie
designed by cai yongjie, the 'wenchuan earthquake memorial museum' takes the form of a ruptured landscape. large subterranean buildings are topped with green roofs, ensuring that the complex adopts an unobtrusive presence. gaps in this man-made terrain provide access inside the museum, while simultaneously connecting the entirety of the site. dramatically angled walls are made from weathering steel, creating a series of enclosed external spaces that contain benches for contemplation and reflection.

large subterranean buildings are topped with green roofs
image by shao feng
the entrance to the museum is marked by a public square and a small tower. new trees have been planted, which, alongside the rest of the site, will continue to grow and evolve over time. the lush landscape establishes a strong dialogue with the built environment, with the rich hues of the reddish steel serving as a visual counterpoint to the verdant green topography. the museum opened to the public on the fifth anniversary of the earthquake in may, 2013. see more architectural projects in china on designboom here.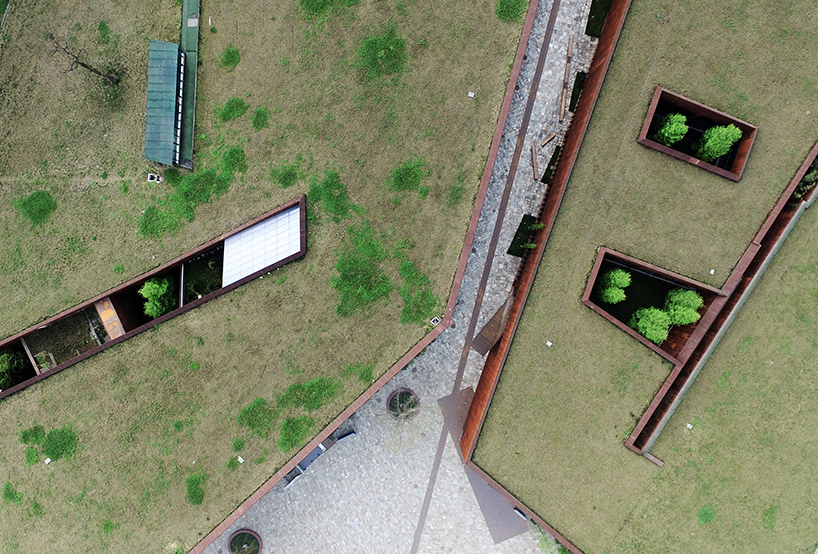 gaps in the man-made terrain provide access inside the museum
image by shao feng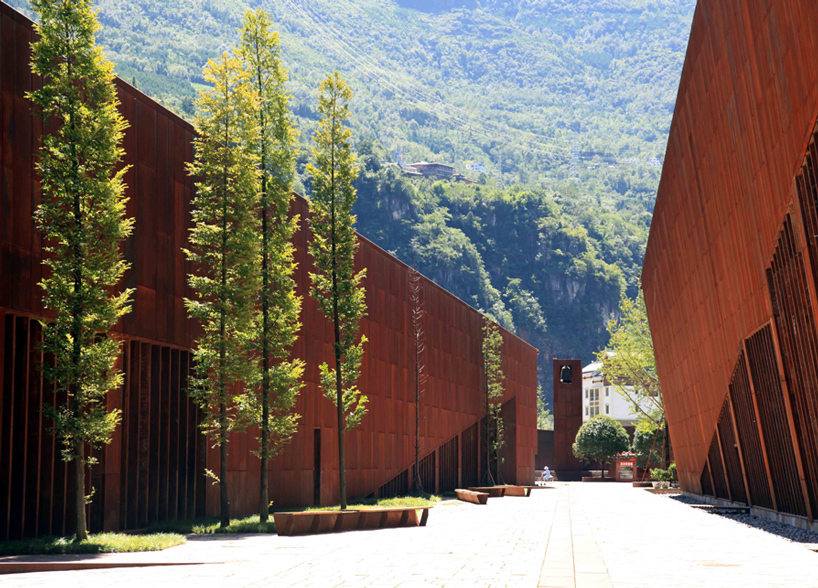 dramatically angled walls are made from weathering steel
image by cai yongjie

the entrance to the museum is marked by a public square and a small tower
image by cai yongjie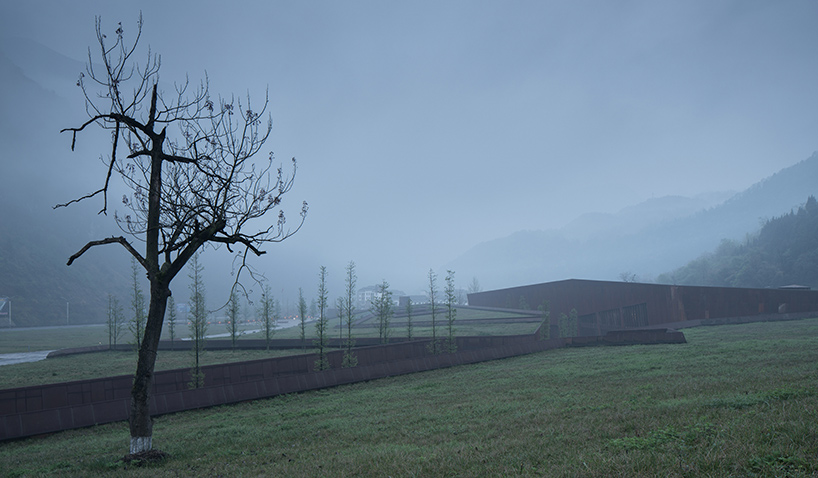 trees have been planted, which, alongside the rest of the site, will continue to evolve over time
image by shao feng

a series of enclosed spaces contain benches for contemplation and reflection
image by cai yongjie
Save
Save
Save
Save
Save
Save
Save
Save
Save
Save
Save
Save
Save
Save
jul 19, 2017
jul 19, 2017
jul 19, 2017
jul 19, 2017
jul 19, 2017
jul 19, 2017