following his success with best selling titles 'concrete' and 'brick' (phaidon, 2012 and 2015), central saint martins graduate william hall releases his latest volume, 'wood'. hall takes his readers on an expressive journey showcasing the 170 finest wooden marvels in the last 1000 years and explores the intimate relationship between timber and architecture. author and naturalist richard mabey prefaces the book with an essay examining the wonders and complexities of using organic matter on grand scales. 'wood' features some of the world's most renowned architects like tadao ando, renzo piano, peter zumthor, among many others.

the book is embossed in a wood-like textured jacket
image © designboom
'wood' is thematically divided into eight chapters covering the different uses of timber in architecture — form, texture, juxtaposition, landscape, light, mass, presence and scale. using carefully selected images, hall captions every photo with a brief description of the projects, encouraging discussion amongst architects, students and architecture enthusiasts alike.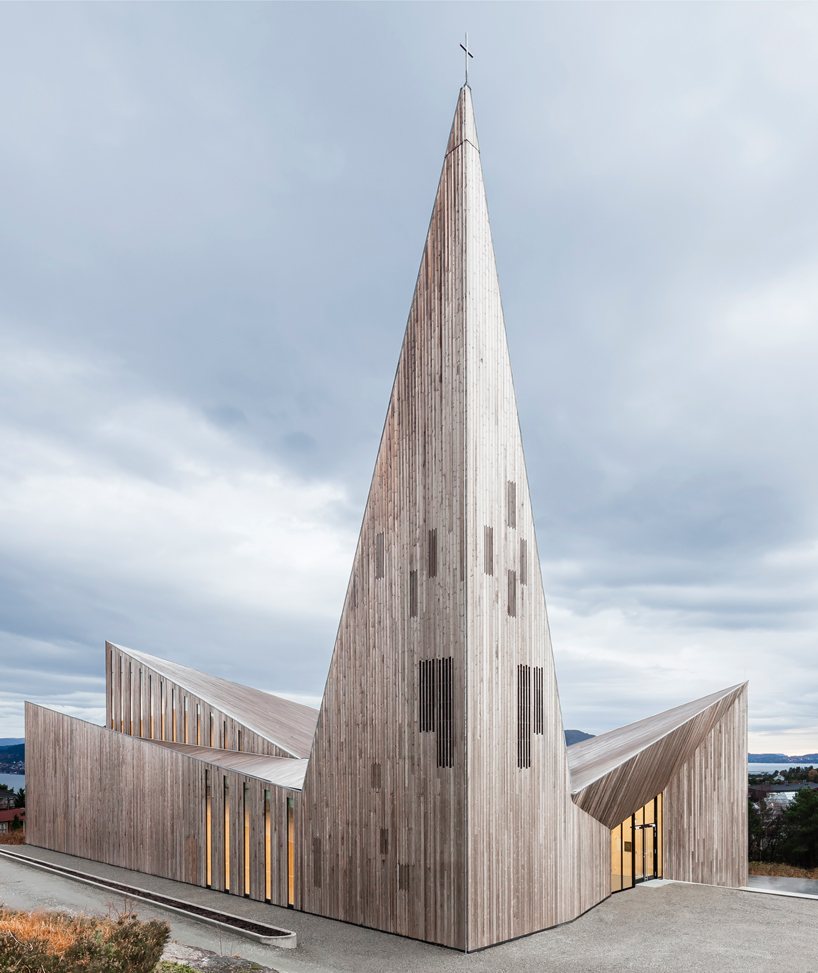 'knarvik community church' by reiulf ramstad arkitekter, knarvik, norway
image © hundven clements
see more of the project on designboom here
©
'forest retreat' by uhlik architekti in the central bohemian region, czech republic (right)
see more of the project on designboom here
(right, p. 35 © jan kudej)
(left, p. 34 © nigel rigden)
image © designboom

'tipton double-cantilever barn' built during the 1820's in cades cove, tennessee (right)
(left, p. 56 © anne-lise reinsfelt/norsk folkemuseum)
(right, p. 57 © gordon brugman)
image © designboom


'market hall in ghent' by robbrecht en daem architecten in ghent, belgium
image © klaas vermaas
see more of the project on designboom here

'chêne millénaire' is a quaint chapel built into the oldest known tree in france, dating back 800 years
(p. 71 © christophe kiciak/alamy)
image © designboom

'grooming retreat' by mariana de delás and gartnerfuglen arkitekter in majorca, spain (left)
(left, p. 130 © gartnerfuglen & mariana de delás)
(right, p. 131 © guen-k)
image © designboom

'soe ker tie house' by TYIN tegnestue in noh bo, thailand (left)
see more of the project on designboom here
(left, p. 84 © pasi aalto)
(right, p. 85 © katsuhisa kida)
image © designboom
designboom rating:
(must read)
'wood'
publisher: phaidon
author: william hall
essay: richard mabey
year: 2017
format: hardback
size: 290 x 250 mm (11 3/8 x 9 7/8 in)
pages: 224 pp
illustrations: 174 illustrations
ISBN: 9780714873480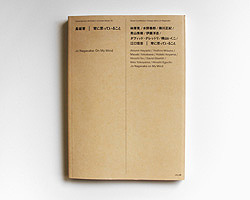 feb 03, 2017
feb 03, 2017
dec 12, 2016
dec 12, 2016
nov 09, 2016
nov 09, 2016
apr 29, 2016
apr 29, 2016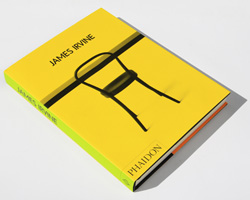 oct 11, 2015
oct 11, 2015
oct 10, 2015
oct 10, 2015