nov 12, 2009
WOHA: the met residential skyscraper, bangkok
WOHA: the met residential skyscraper, bangkok image by tim griffith
the met, a bangkok residential skyscraper designed by WOHA won world's best housing development award this year at the world architecture festival, as well as design of the year at singapore design week 09. influenced by thai tiles, textiles and timber panelling, the concept behind the complex was to explore ideas of how low-rise tropical housing can be applied to create outdoor-indoor spaces in the sky. with the aim of creating a better lifestyle for metropolitan living, the met was developed less from western temperate models and more on the possibilities of low-wind, tropical climates in dense urban conditions – it is within tropic climages where you experience cooler breezes, less dust, more privacy, security, less noise and better views the higher you go.
image by patrick bingham-hall
this high-rise tower incorporates outdoor spaces, verandas and gardens, which take advantage of thailand's year-round warm weather. gardens and swimming pools are in the sky within the perforated towers which allow light and air to penetrate through the slender forms. a staggered arrangement of blocks allows for cross-ventilation, enhancing the gentle breezes by funneling them between towers. gaps within the structure are bridged with sky gardens, providing exterior entertaining areas directly off the outdoor living spaces.
image by patrick bingham-hall
the interior spaces interact with the exterior with full-height glazing, balconies, sky gardens and terraces. sun shading and overhangs provide weather protection, screening and filtering the tropical sunlight. walls of greenery provide shade converting heat into oxygen, thus improving local air quality. the hotel block of the complex explores related ideas, providing guests with large outdoor balconies incorporating water features and trees which stagger up the facade to provide a layer of interlocking external spaces.
image by patrick bingham-hall
image by patrick bingham-hall
image by patrick bingham-hall
image by patrick bingham-hall
image by patrick bingham-hall
image by patrick bingham-hall
image by patrick bingham-hall
image by patrick bingham-hall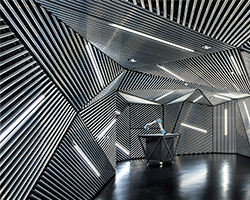 jun 09, 2017
jun 09, 2017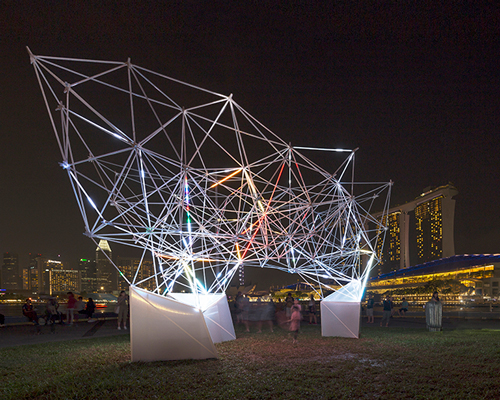 apr 18, 2017
apr 18, 2017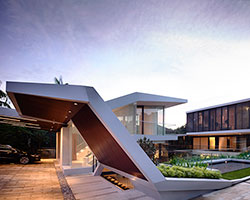 jan 02, 2017
jan 02, 2017
dec 07, 2009
dec 07, 2009
dec 07, 2009
dec 07, 2009
dec 04, 2009
dec 04, 2009
sep 13, 2017
sep 13, 2017
dec 07, 2016
dec 07, 2016
mar 20, 2014
mar 20, 2014
nov 11, 2009
nov 11, 2009
nov 10, 2009
nov 10, 2009
nov 09, 2009
nov 09, 2009