'wonderwall case studies' is the first comprehensive exploration of the work, process, and mindset of the japanese interior designer masamichi katayama, founder and principal of wonderwall, one of the most influential interior design firms in the world. the practice has created more than 400 interiors, spanning from chocolate shops, second-hand stores, to flagships for colette, thom browne, a bathing ape, uniqlo, LEXUS, and more.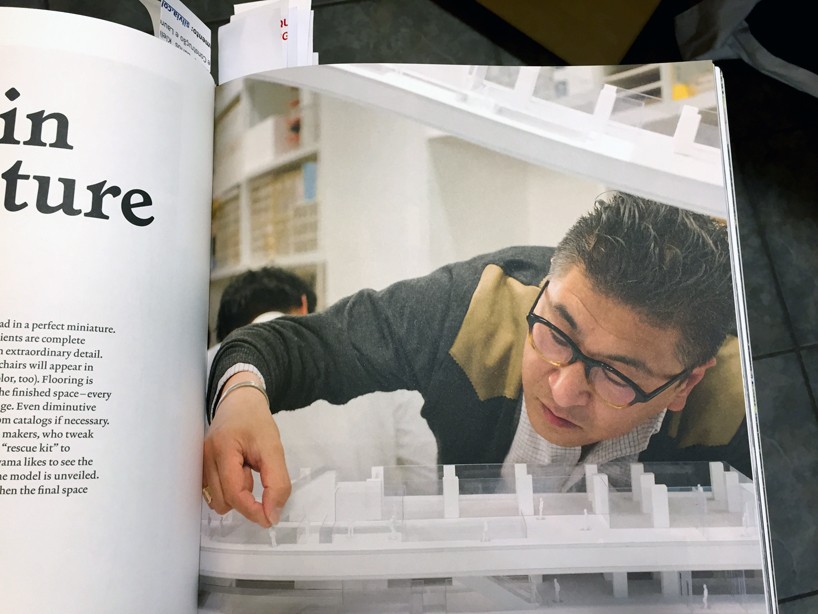 masamichi katayama with one of his architecture models
image © designboom
'design is a tool, rather than it being about ego' – in creating his environments, katayama is not just an astute interpreter of the various design philosophies of brands, but a highly original and inventive organizer of experiential spaces. the prolific and profound body of work transcends the mainstream. his temples to commercialism, where 'anything goes', represent a natural impulse of a man who tries to make aesthetic sense of the day-to-day interaction with customers (when one comes into contact with merchandise). with the intent of rejuvenating 'atmosphere' not 'forms', katayama's projects are impeccably detailed.
he samples and mixes high-culture with youth culture – mainly that of street culture (!) – where the combination of artistic extravagances, science fiction and amusement parks converge with minimalism, nostalgia and tradition, because 'design is experience'.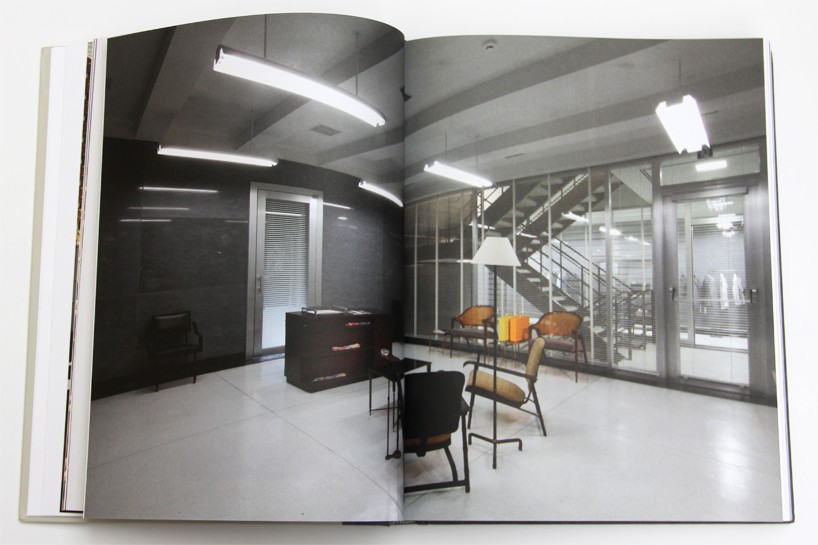 completed in 2013 and located in aoyama, tokyo, the thom browne flagship store design lets the visitor experience multiple levels at once—the floor above and below the ground level, and the rooms to the right and the left
image © designboom
centered on interior design, the wonderwall team has broadened its practice to architectural design direction and creative direction. while based in tokyo, projects have taken them to europe, the US, the middle east, australia and other parts in asia.
'like very few other designers in recent history—giants like andré putman, shiro kuramata, ettore sottsass or philippe starck—katayama has defined the 1990s and 2000s and changed the world of interior design.' paola antonelli, senior curator, architecture and design, MoMA NY.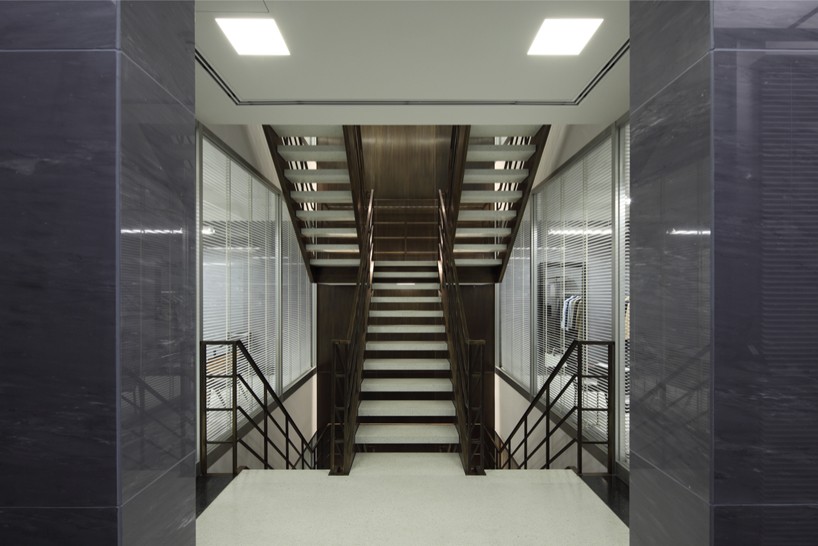 upon entry, there is a staircase space in the center of the three-story thom browne shop
image © kozo takayama
visual essays throughout the book showcase the wonderwall working culture. an in-depth profile, written by the M+ design curator aric chen, provides insight into katayama's early years, education, key influences and major professional achievements. and a final catalog section presents a visual overview of 23 additional agency projects, highlighting wonderwall's global reach and renown.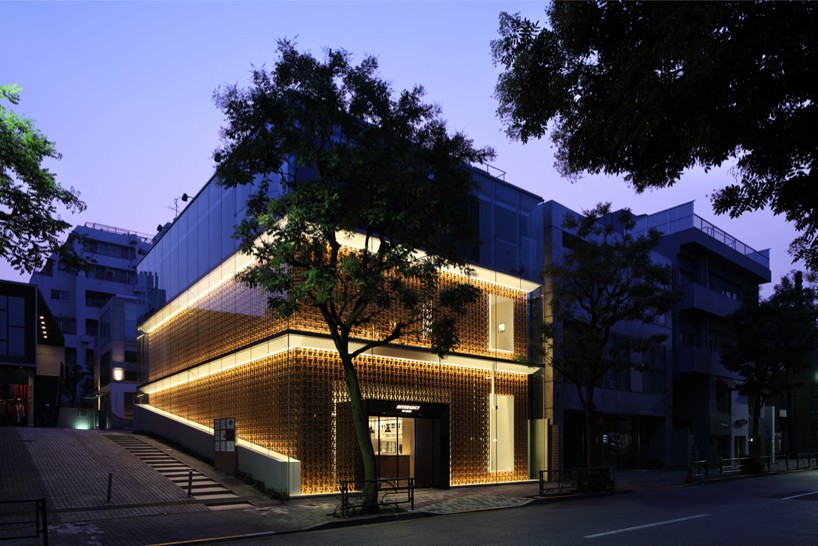 opened in 2013, this is LEXU's first flagship space as a global brand. the aim was to create a new conceptual space to cast the spotlight on the phenomena and people surrounding the brand
see more of this project on designboom here
image © kozo takayama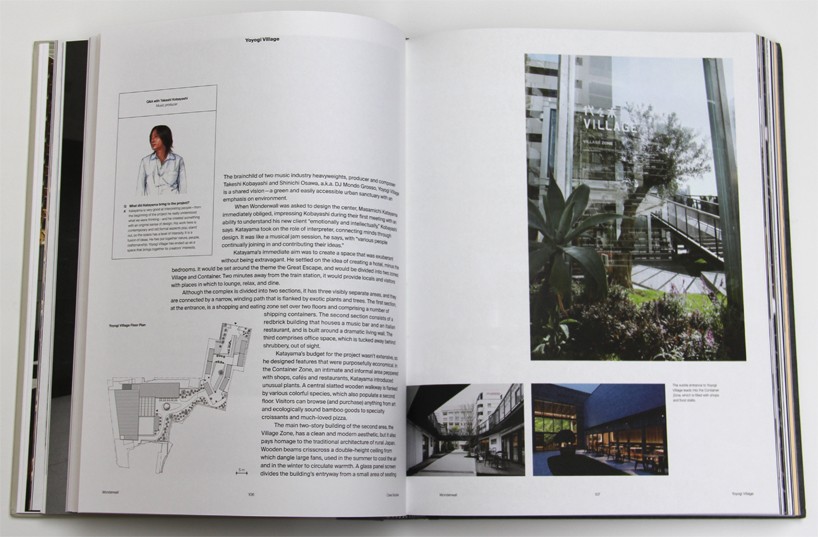 image © designboom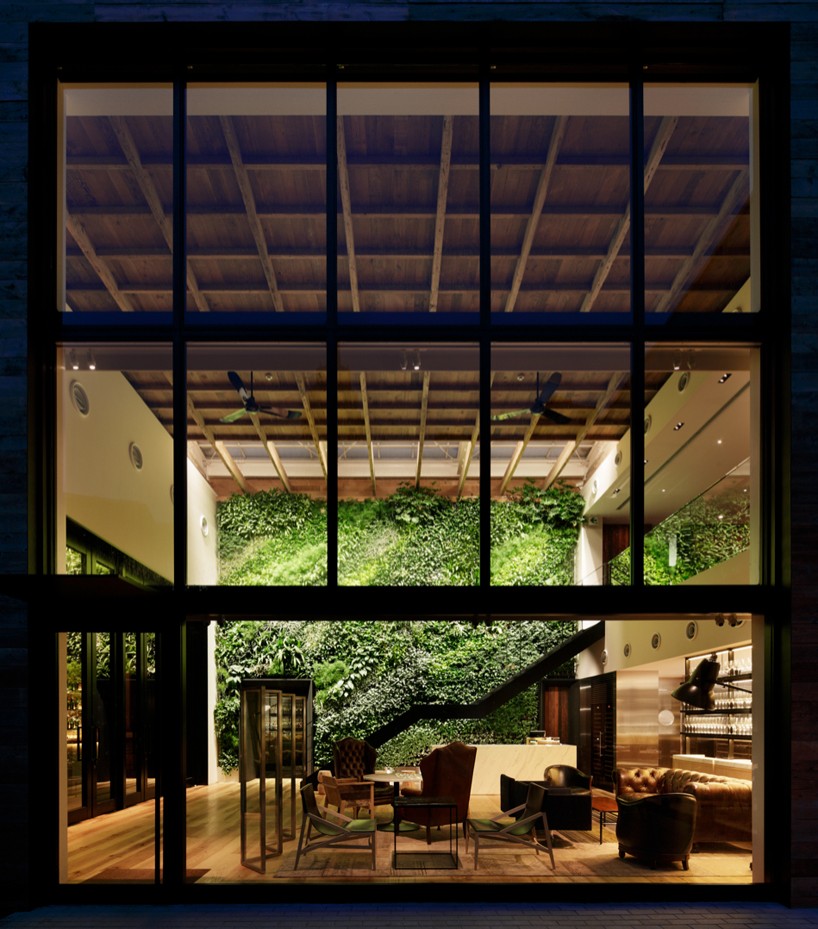 wonderwall was asked to work on the design direction for this vast premise and interior design for the restaurant 'code kurkku' which is situated minutes away from the JR yoyogi station. the concept is a retreat easily accessible from urban city life
image © nacása & partners inc.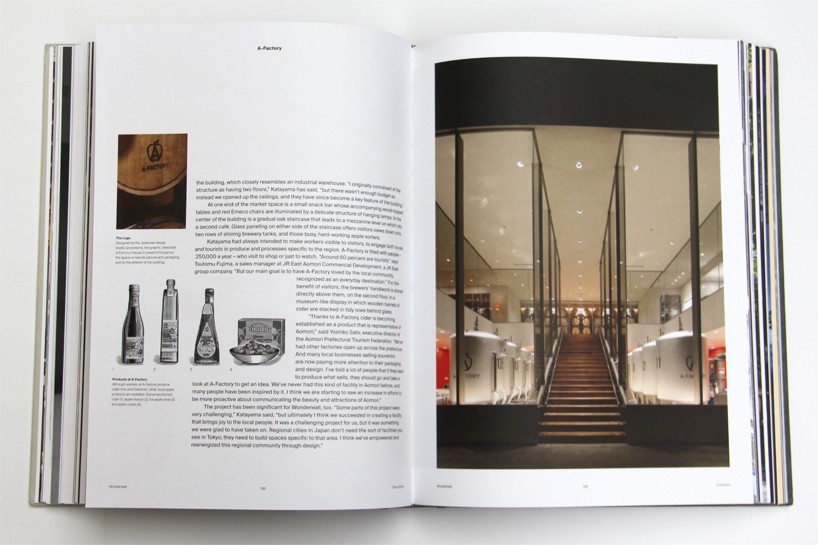 A-FACTORY is a facility, which includes a market, restaurants, cafes, and an apple cider factory, which opened in accordance with the launch of the tohoku shinkansen (bullet train) shin-aomori station with intention of revitalizing the aomori station area
image © designboom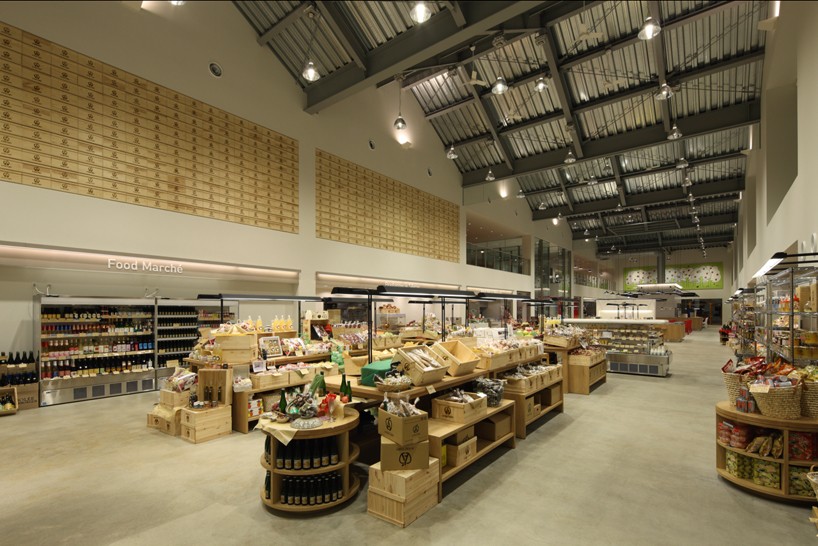 the space incorporates open atmosphere that is characteristic of markets featuring gigantic stacks of wooden apple crates on the wall and by showing the entire production process of apple cider through glass
image © kozo takayama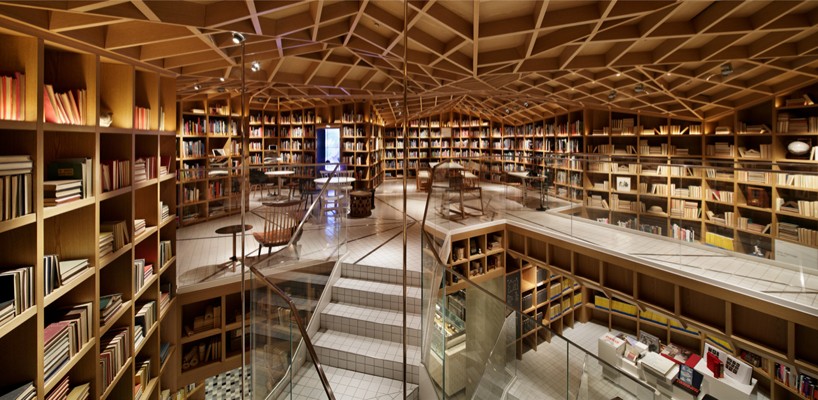 this project is a facility dedicated to the members of the HYUNDAI CARD, which opened in seoul, south korea. it is a 'travel library and a café that have been designed with a theme of travel
image © nacása & partners inc.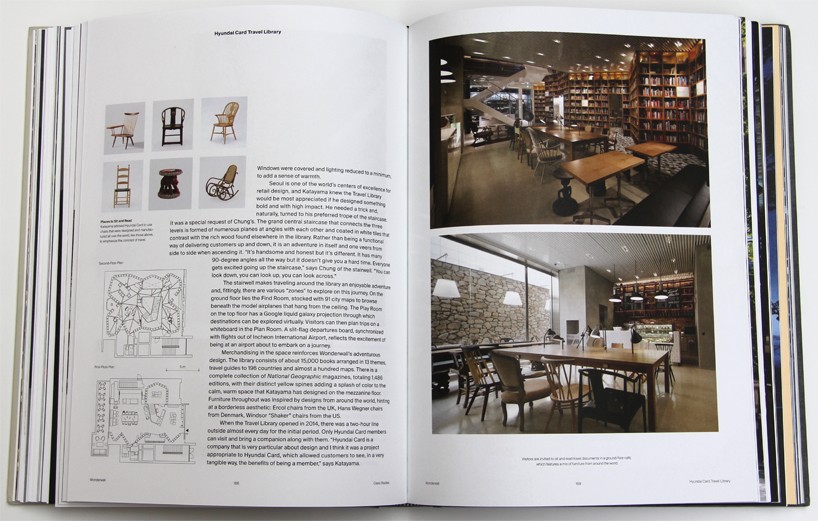 the first-floor cafe space features various chairs collected from around the world, hinting at the cultural diversity and encounters it offers to the visitors
image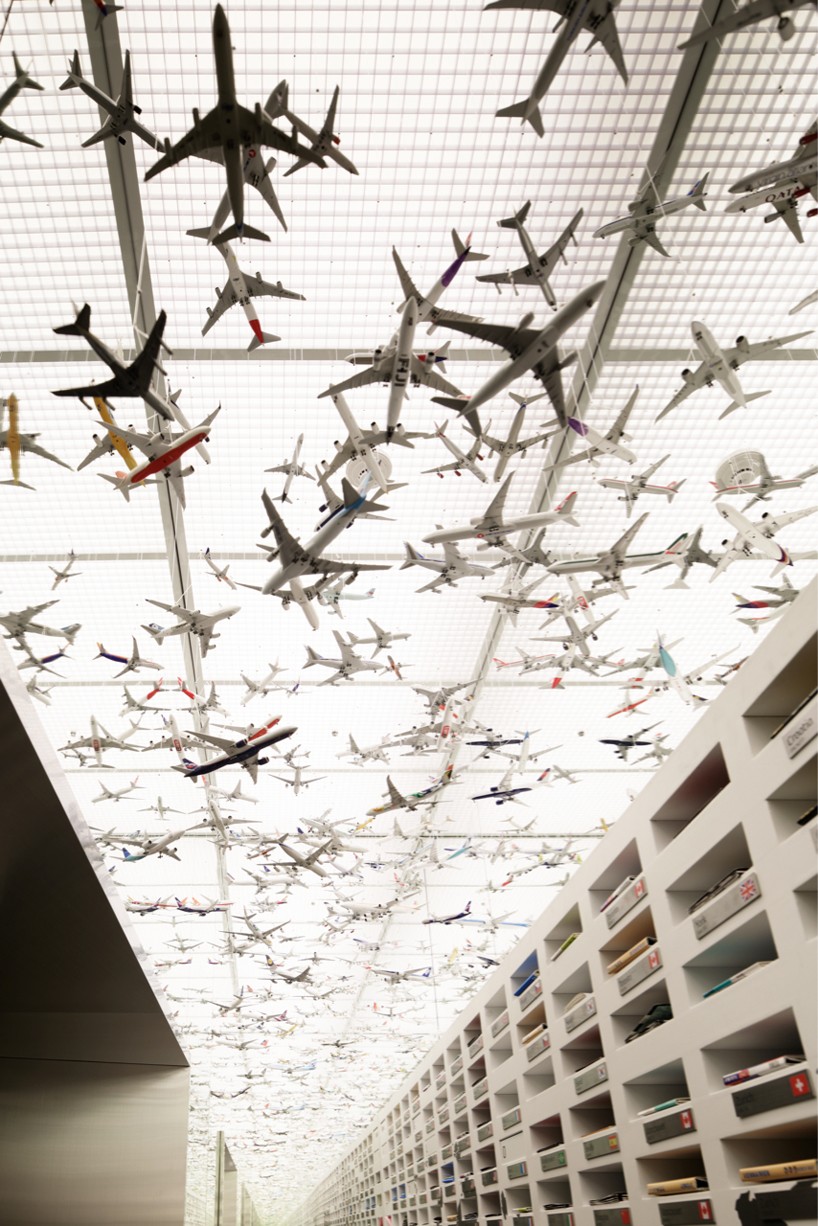 the concept of the design is a 'stock of curiosity'. the act of visiting this place is interpreted as a form of travel, and the space exhibits a thick accumulation of information, experience, and objects, including a collection of airplanes that hang from the ceiling
image © nacása & partners inc.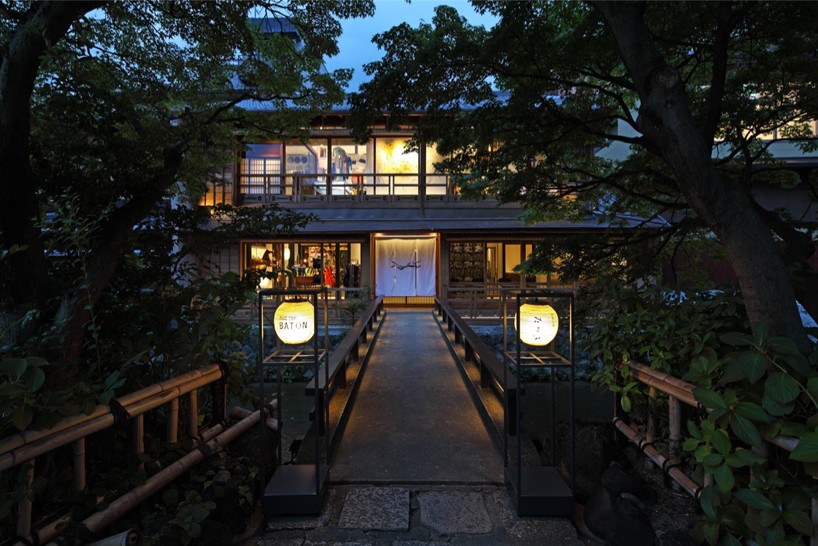 'pass the baton' store is the third of its series, following marunouchi and omotesando. it is a redesign of a 120-year old traditional machiya wooden townhouse that stands within a preservation district of gion, kyoto
image © kozo takayama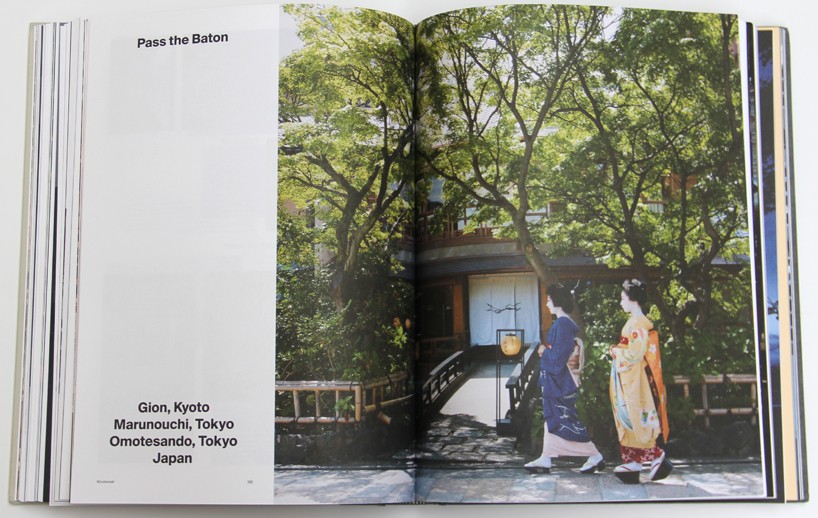 the space was furnished using only traditional japanese furniture, which was installed withouaffectingng the existing walls or pillars. on the contrary, modern materials such as glass and mirrored stainless steel, and the void in the entrance space add interest to the atmosphere
image © kozo takayama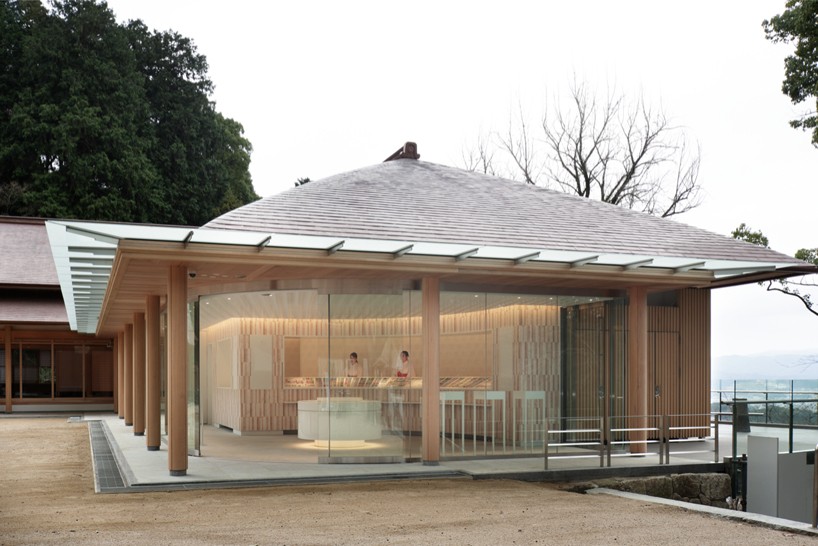 homangu kamado shrinejuyosho (amulet office) – worshippers have long believed the homangu kamado shrine to be home to the god that protects dazaifu and the god of love and matchmaking. it is also known for the splendor of its cherry blossoms in the spring and its colorful foliage in the fall. the juyosho is the visitor's center where the shrine sells ofuda and omamori, talismans and charms to bring good fortune and ward off evil
see more of this project on designboom here
image © nacása & partners inc.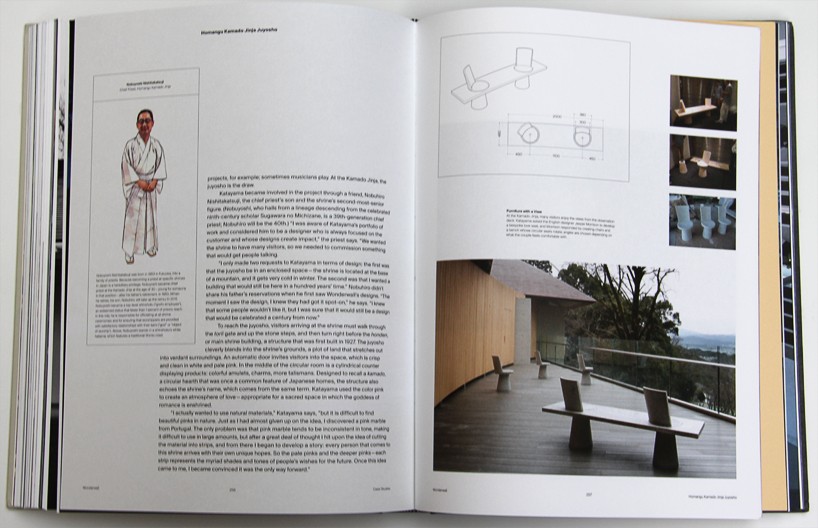 the building was designed in the image of a 'hearth surrounded by an earthen floor'—a reflection of the uniqueness of the land, which is called kamadoyama ('cooking hearth mountain') because its shape resembles a cooking hearth. in addition, on the kamado shrine's viewing deck, benches designed by jasper morrison have rotating seats which are adaptable so that people can sit in a variety of directions.
image © nacása & partners inc.


UNIQLO has opened global flagship stores in europe and the united states, and in 2012 opened a new store inginza, tokyo. the twelve-story building with a full height glass façade serves as a showcase of the UNIQLO brand, and its atrium-like first and second floor creates a voluminous yet controlled space
image © nacása & partners inc.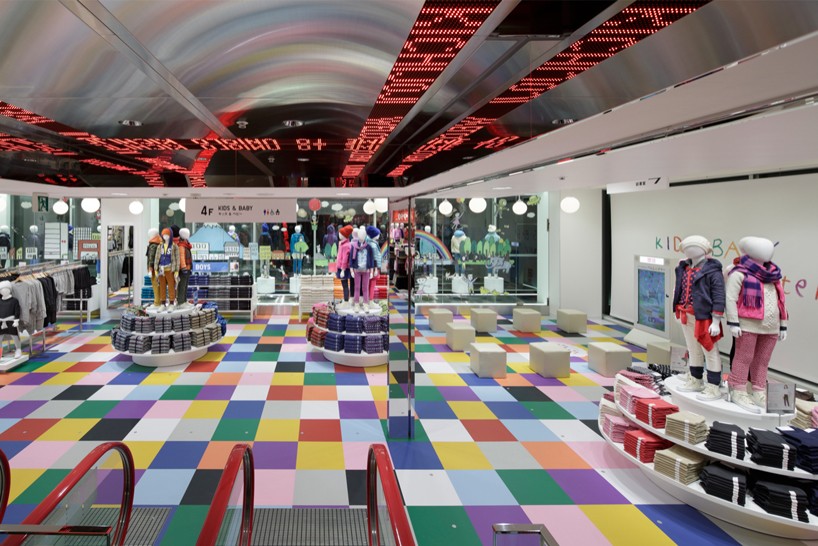 the vibrant power of UNIQLO is fully incorporated into the design with symbolic features of the global flagship stores featured prominently such as revolving mannequins in the display windows, digital signage utilizing slat LED louvers, and displays where visitors can see the massive selection of merchandise
image © nacása & partners inc.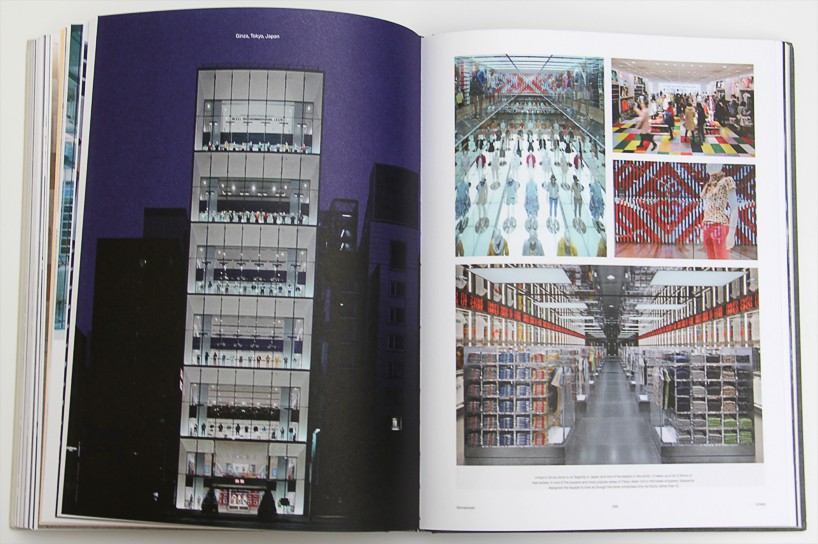 each floor has its distinct style contrasting with the integrated horizontal flow that goes through the twelve floors. heightened density and a sense of openness coexist in the space, offering visitors a chance to enjoy the UNIQLO world to the fullest
image © nacása & partners inc.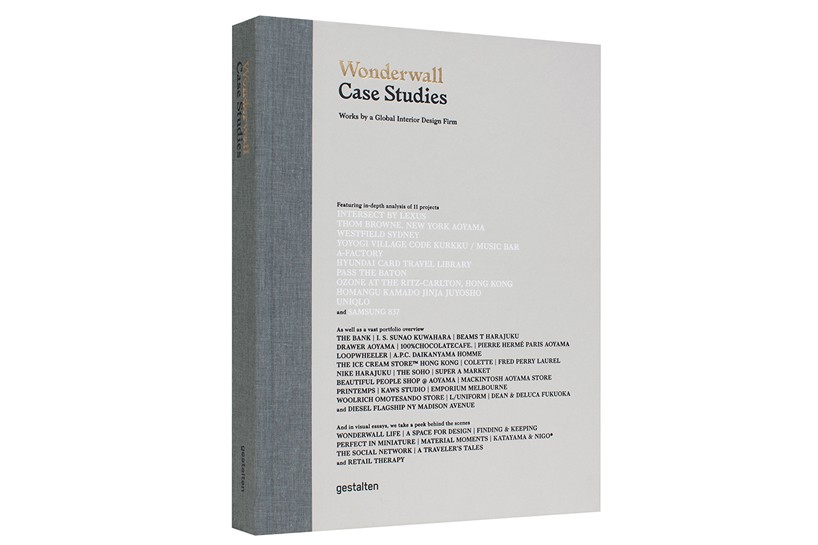 edited and designed by winkreative, 'wonderwall case studies' is an engaging and exciting book for interior design students, industry dilettantes, and professionals searching for inspiration. inside the book katayama's unique approach, and his uniquely brilliant environments have been deeply explored.
'wonderwall case studies'
editor and designer: winkreative
publisher: gestalten verlag
year: 2016
format: 23 × 30 cm
features: full color, hardcover, 376 pages
language: english
ISBN: 978-3-89955-647-6
designboom rating:
(must read)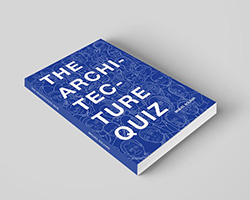 jun 09, 2020
jun 09, 2020
apr 02, 2020
apr 02, 2020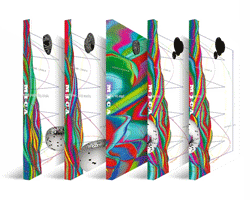 mar 11, 2020
mar 11, 2020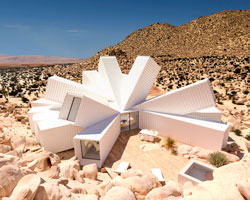 feb 16, 2020
feb 16, 2020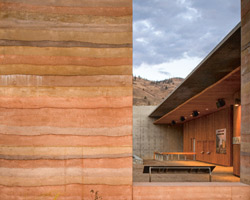 feb 14, 2020
feb 14, 2020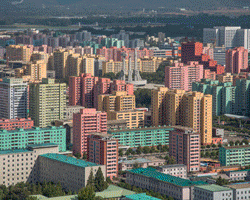 nov 24, 2019
nov 24, 2019
nov 23, 2018
nov 23, 2018
nov 04, 2018
nov 04, 2018
aug 20, 2017
aug 20, 2017
aug 20, 2017
aug 20, 2017
jul 28, 2017
jul 28, 2017
jun 27, 2017
jun 27, 2017
a diverse digital database that acts as a valuable guide in gaining insight and information about a product directly from the manufacturer, and serves as a rich reference point in developing a project or scheme.